This post was most recently updated on September 23rd, 2019
I've been on a mission this year to  take some decorating 'risks' in my home.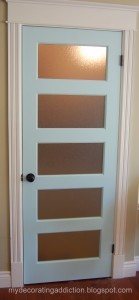 I've always wanted to, but was afraid not to do things 'by the book'. What would people say!??
So this year, I decided to let go of the 'rulebook' on how things should be decorated, and decorated the way that makes me happy.  In the past, I never would have painted doors turquoise or placed 20 pieces of artwork above my sofa.  But I did, and I love the result!
I guess that's why I just loved this post by Nester: Five signs you are decorating out of fear.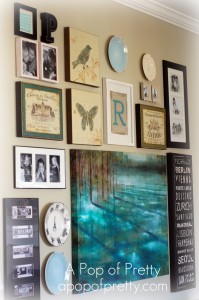 It actually made me laugh out loud because so many of us can identify with her words!  If you are itching to break out of your decorating shell, take her advice.  She is an expert on doing things differently!
And while you ponder the subject of brave decorating, here's another piece of wisdom, posted at The Inspired Room, awhile back: Never Paint a Piano Yellow.  It's another one of my faves.
Until next time, be a brave decorator!
Kerri