This post was most recently updated on September 22nd, 2019
Tonight I wanted to give you a peek at a pretty paper pennant garland that I made as a summer decoration for a little get-together we had at our home that involved copious amounts of lobster (mmmmm).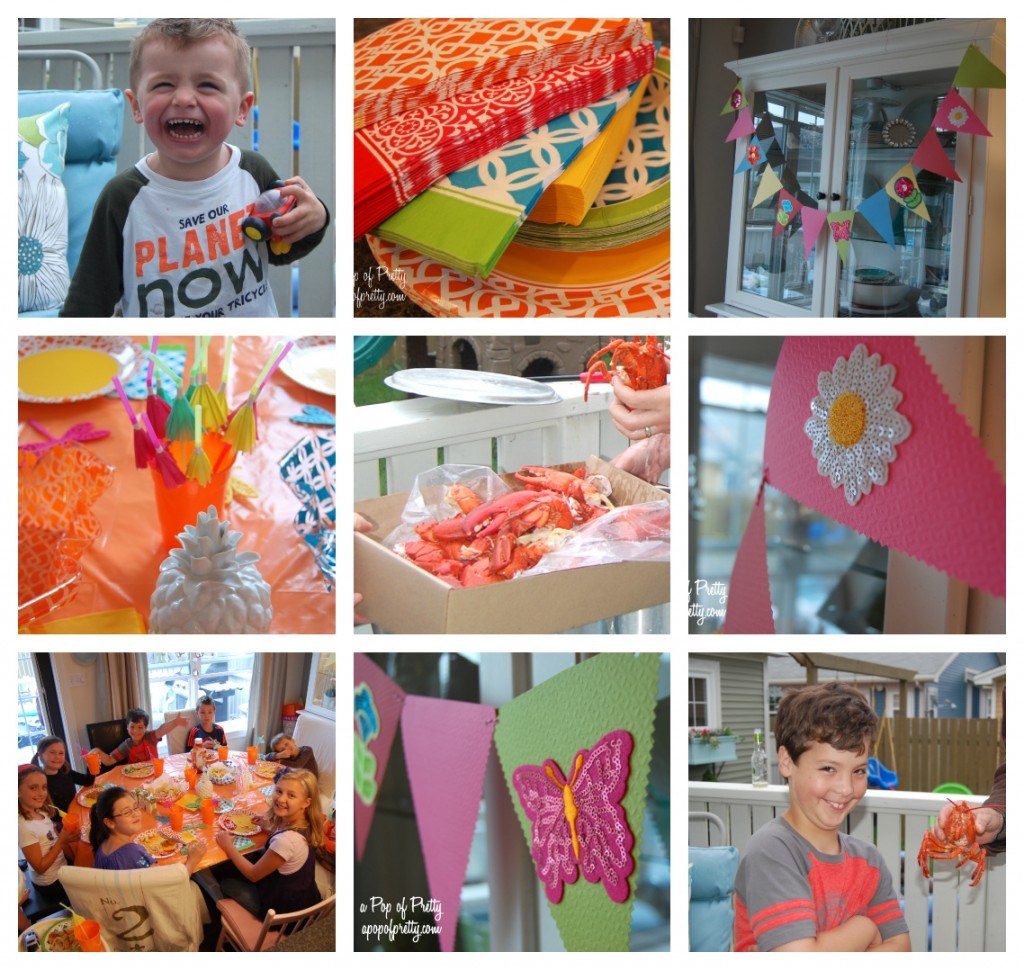 First, though, can you believe that its going to be August in just a couple of days?  I don't know about you, but I feel like we've only started with summer entertaining / socializing and summer is already at the half-way point.
Well, if you need a little pop of  whimsy to keep your summer mood in check, you might like this project.  It's so simple and inexpensive, yet adds such punch of happiness.  It's a great decoration for a summer patio party, and one that you can continue to use any time of year for special occasions.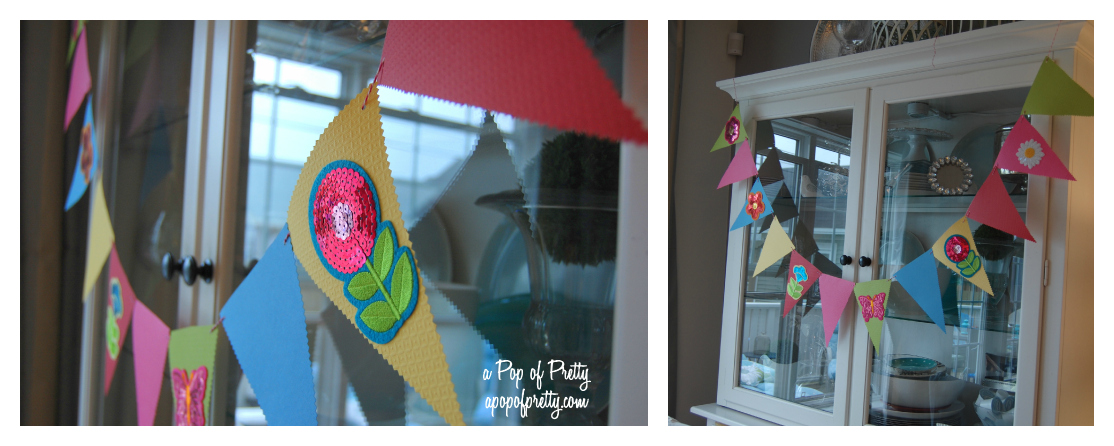 All you need to make this is:
4-6 pieces of 12×12 scrapbook paper / cardstock. (Each pieces yields 3 triangles)
About 8 feet of twine or ribbon (to hang them on)
Embellishments of your choice; I used sequin and felt adhesive ones
A hole punch and scissors; preferably pinking shears
All you have to do is cut 3 triangles out of each piece of paper.  To make it easier, I cut a 6″ x 9″ triangle template, and then traced it out 3 times on each piece.  Then I punched the top corners of each triangle.  I know, I know; it's truly rocket science. 😉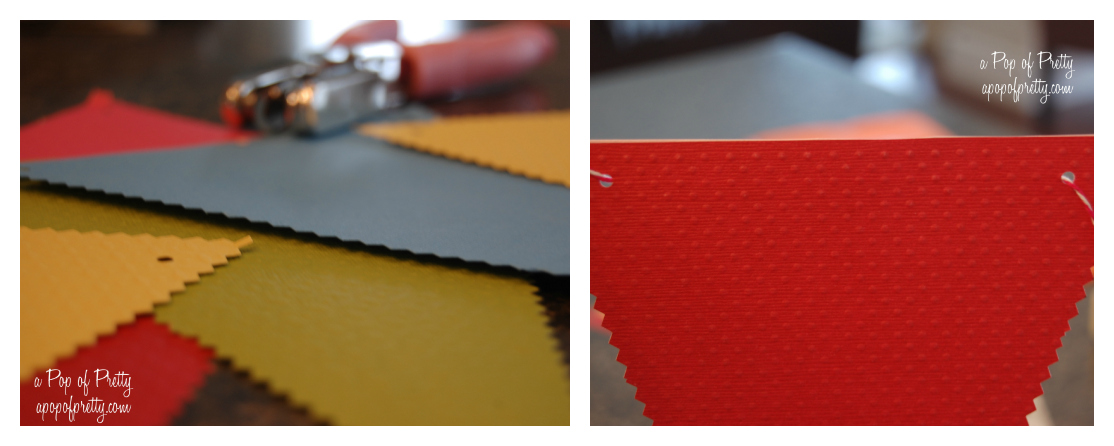 Next, run your twine or ribbon through the back or the first pennant.  Keep adding pennants in this fashion until you have the length you want.  I used 12  pennants on mine.  Finally, add some pretty embellishments.  I used some summery, self-adhesive felt/sequined shapes that I found for a steal.  But anything that tickles your fancy, like die cut letters, would be great too.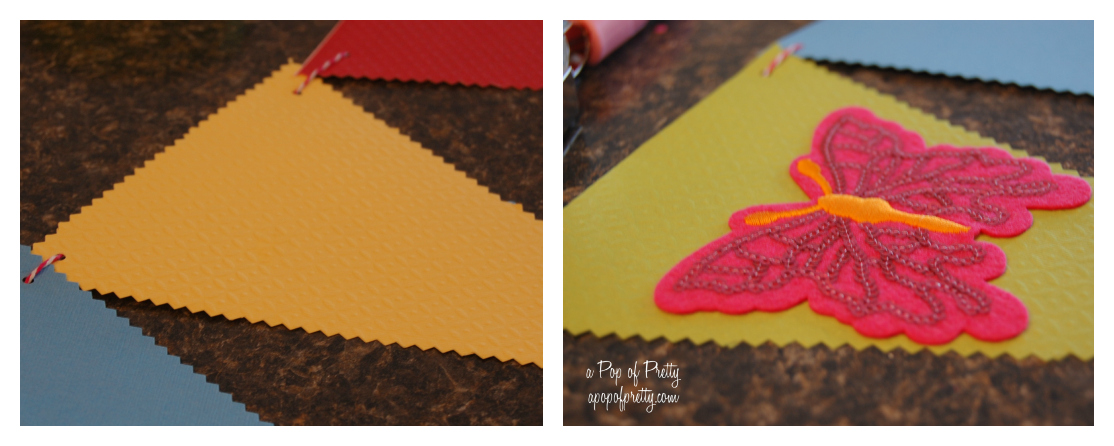 When it was finished, I hung it in our dining room where all the kids ate their meal.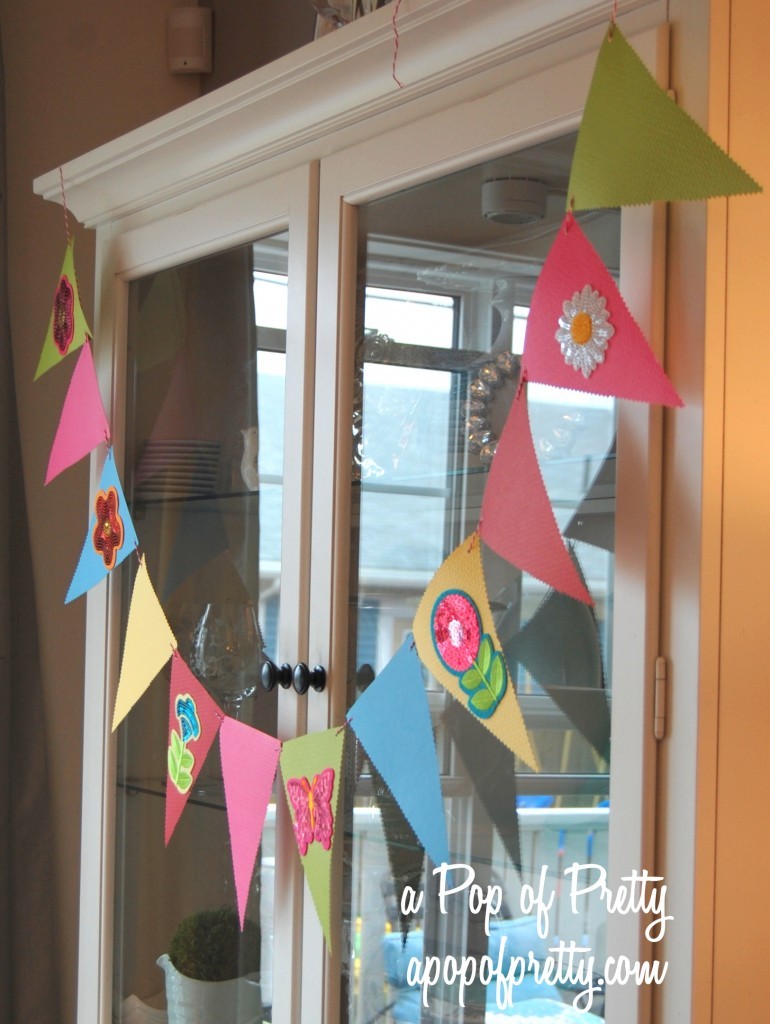 It just added a little extra fun to the summer theme I had going on with the colorful tableware.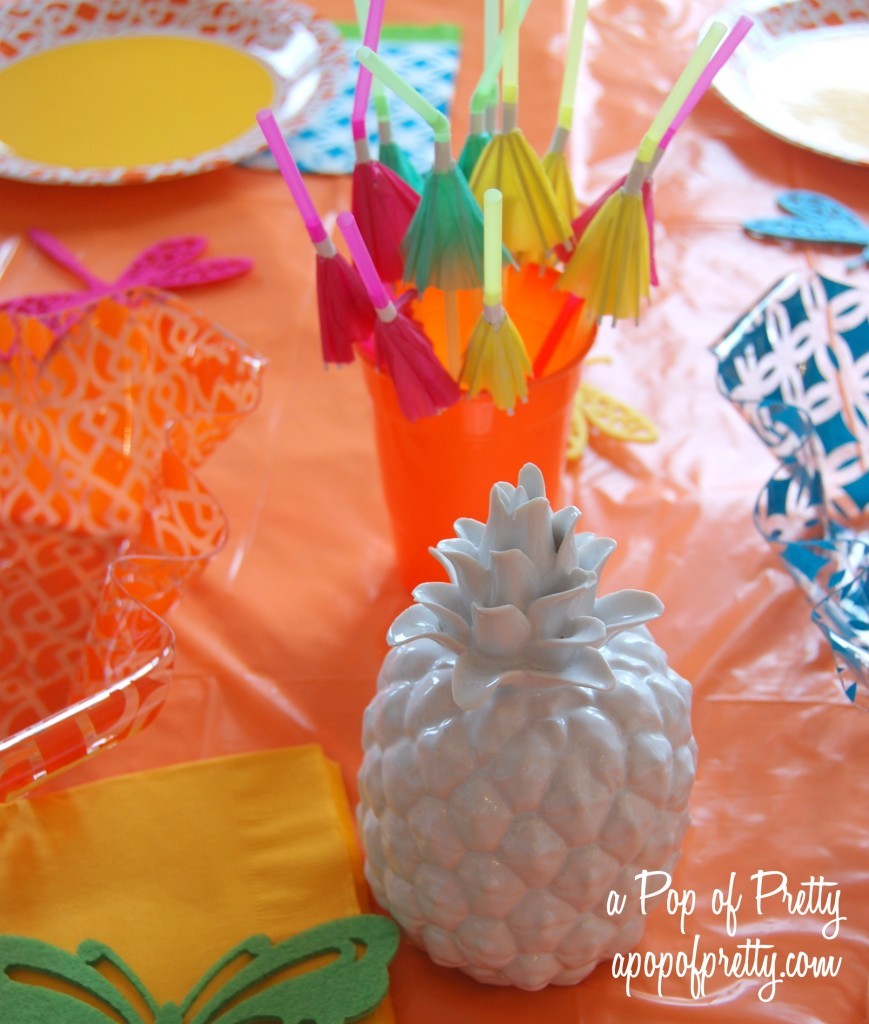 It looks even more sparkly and pretty when its hung outside on the patio in the sun…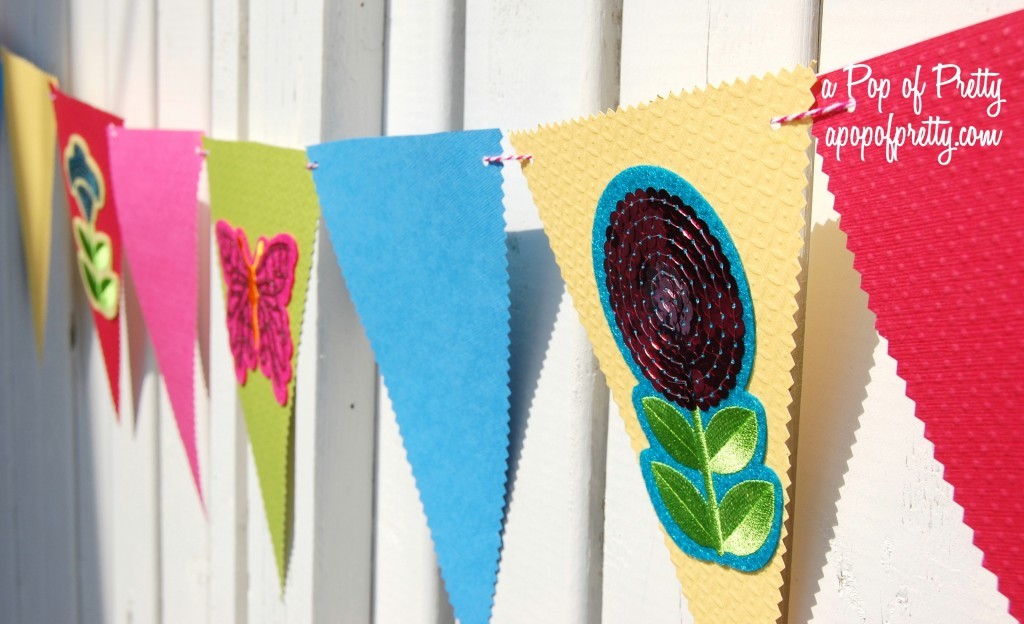 But, alas, I now have other plans for it that have something to do with this ongoing room makeover project that I first told you about a couple of weeks ago (see Bright, Fun Duvet Cover & a New Craft Project!) …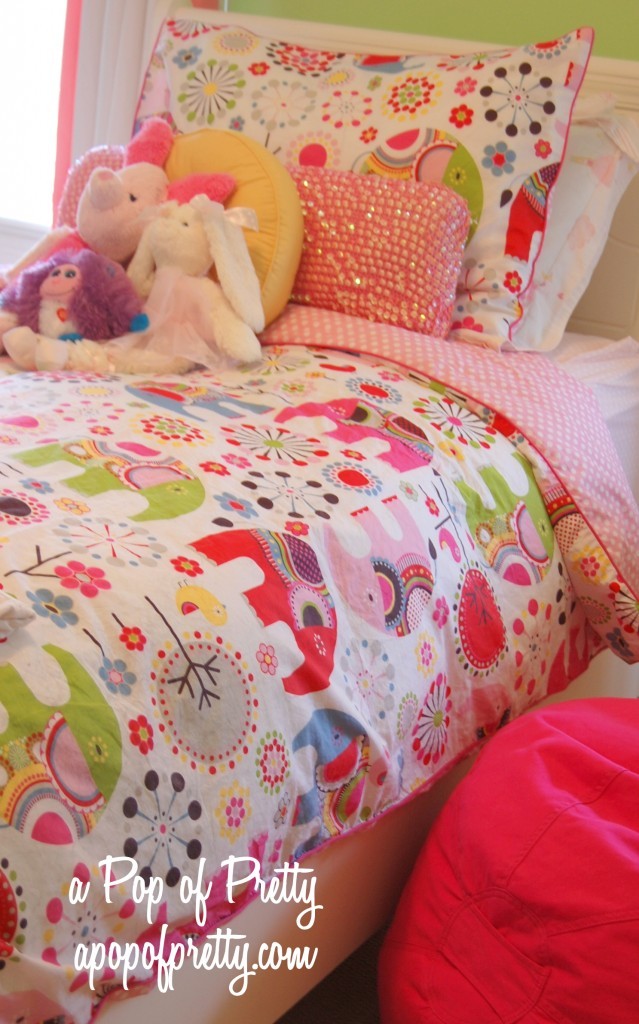 Stay tuned for more on that project soon!
Until next time,
I'm sharing this easy little project at my favorite linky party: