This post was most recently updated on September 23rd, 2019
I just finished decorating a mantel for Spring / Easter.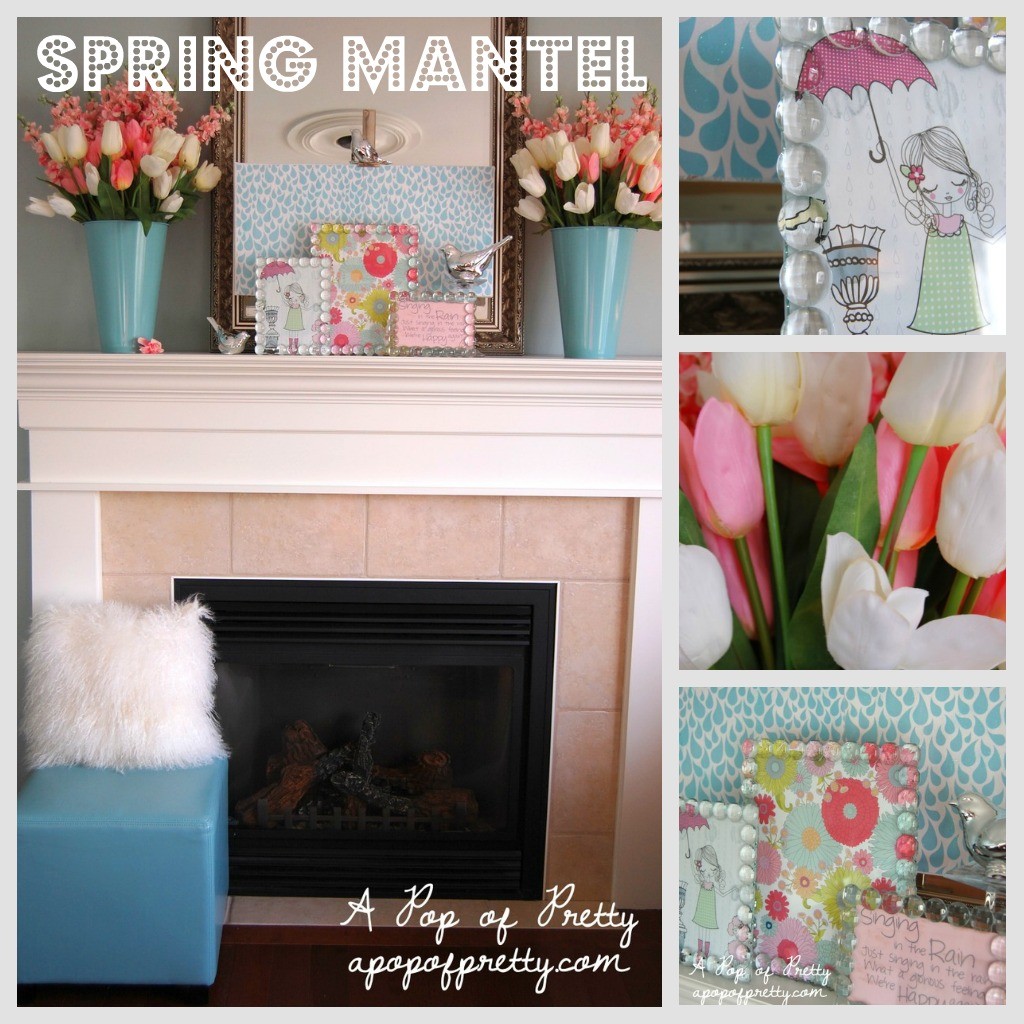 This year I opted to go with a happy Spring theme rather than an overtly-Easter one.
Last year's Easter mantel, recently featured on Better Homes & Gardens, was decorated with vintage bunnies and robins' eggs.  I planned to use those things again this year, but once I pulled them out of storage, I immediately felt bored. Besides, its fun to challenge yourself to do something entirely different!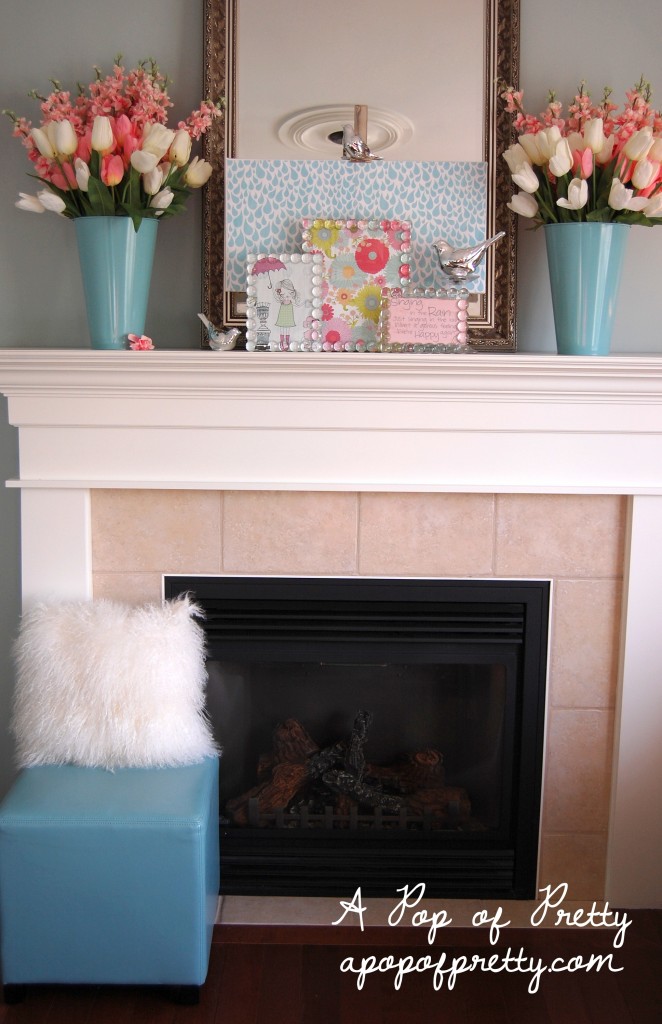 My sweet girly just recently performed "Singing in the Rain" in the big music festival here.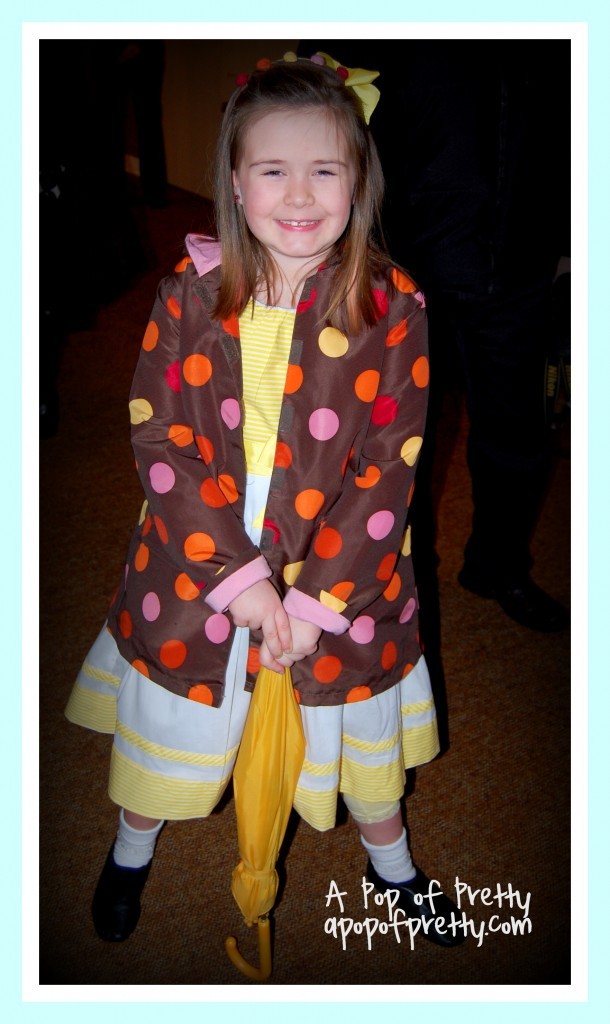 Look at that bright smile…such a little sweetie! (Yes, I'm biased!) So these days, just about everybody in our home has Singing in the Rain stuck in their heads: a result of 12+ weeks of my daughter's practice.  Even one of my 2-year old twin boys has his own version which he'll gladly sing for a smile:  "Singing in the rain…singing in the rain…I sooooooo happy again!"  Now and again, he'll stop what he's doing and simply say "Mommy, I so happy!"  Precious.
I think that Singing in the Rain is a perfect Spring theme for decorating a mantel.  It might seem gloomy but the rain doesn't seem so bad when you know that there's warmer weather and bright blooms in our future.  Besides, without rain, there'd be no rainbows!  Around here, we get lots of rain during Spring.  So, instead of complaining, why not buy yourself a pair of totally cute rain boots and sing your way through it instead?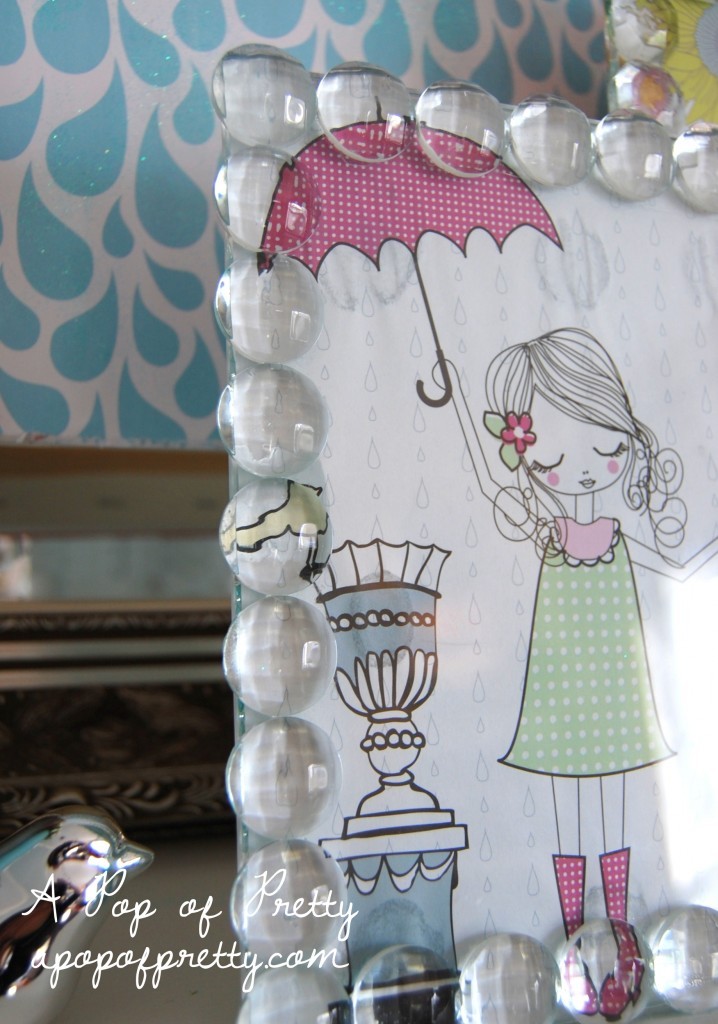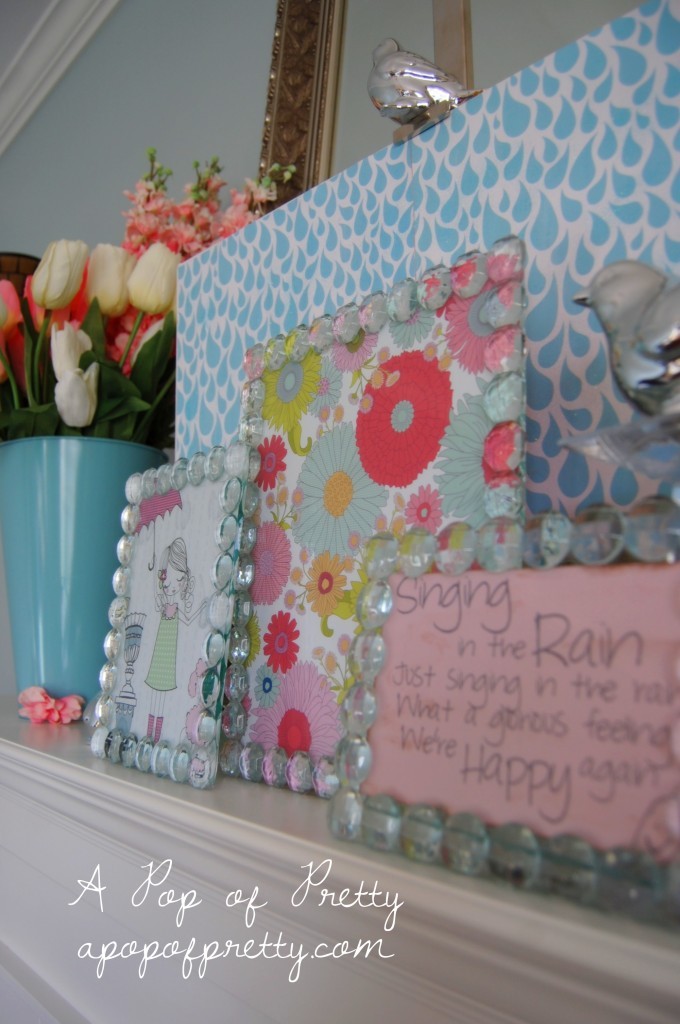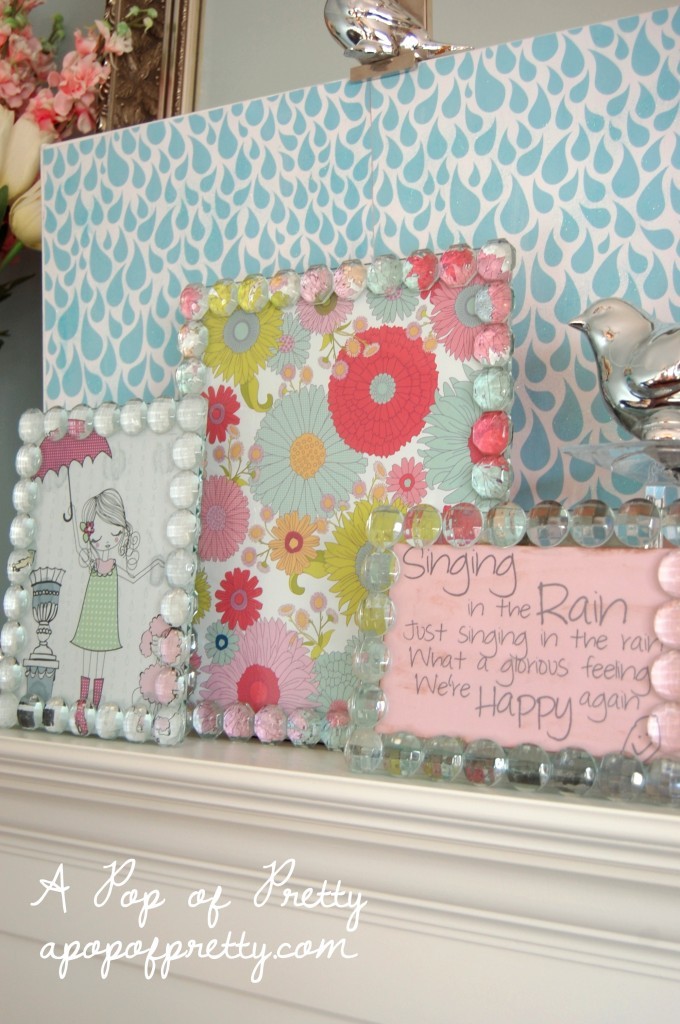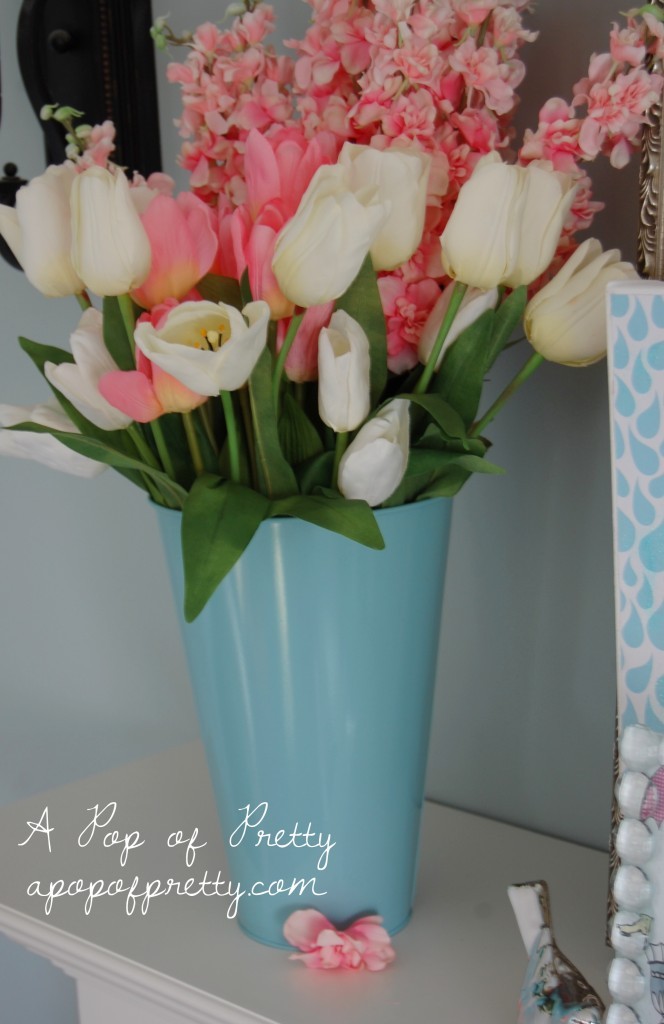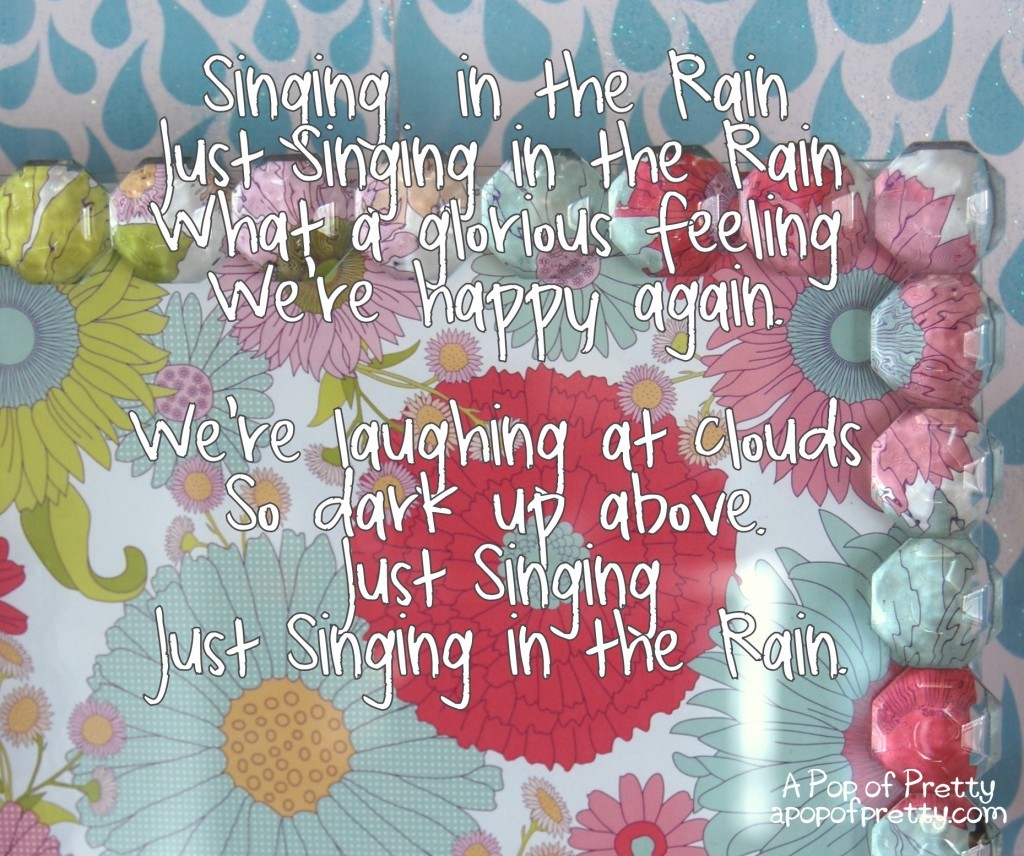 Check back on Monday.  I'll tell you how I created this mantel with….scrapbook paper!
Until next time, keep singing in the rain!
~Kerri 🙂
P.S. Would you like to see how my mantel transformed through the seasons last year? Click here for Mantel Decor: A Full Year of Decorated Mantels to see how I decorated my mantel at least 7 different ways in 12 months.