This post was most recently updated on September 23rd, 2019
Introducing the newest member of my living room…
It's bright, it's bold, it's slightly crazy and perhaps even dizzying, but I love it.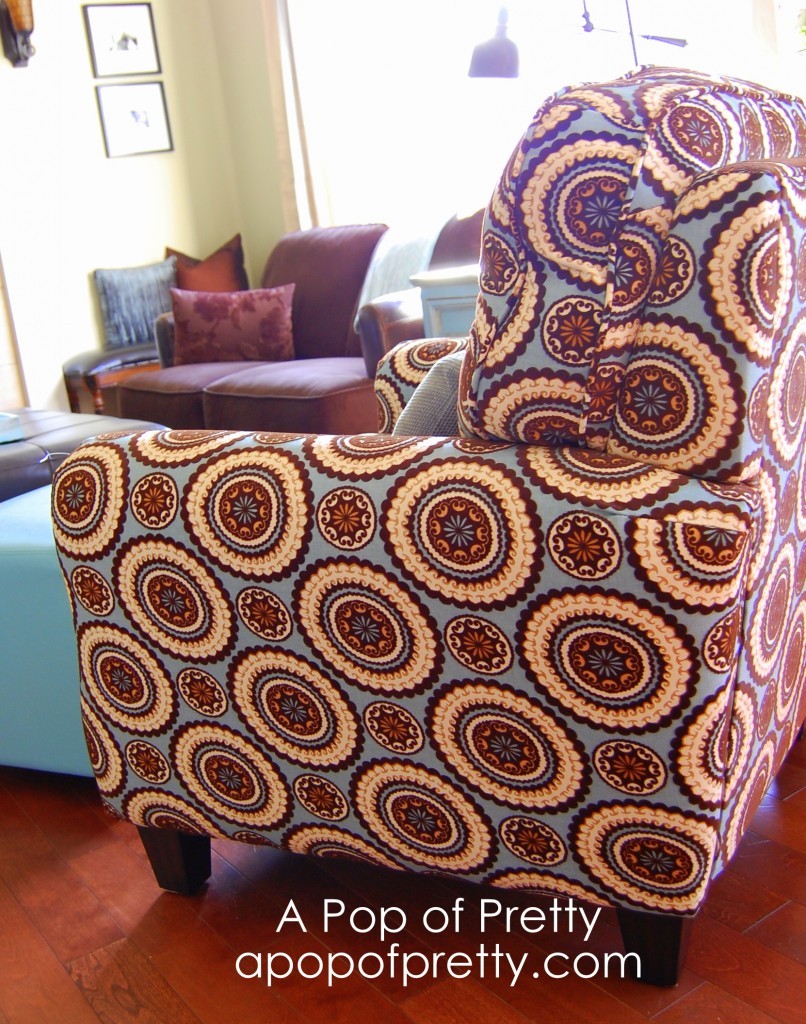 It ties everything together so nicely.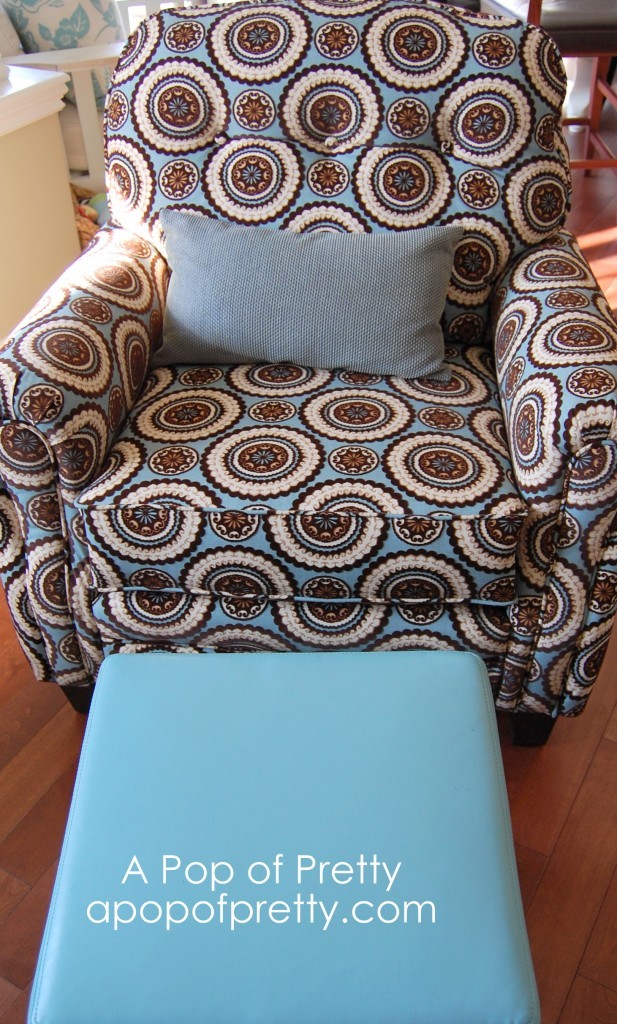 And every room needs a statement chair, yes?
My husband, who never complains about anything, isn't so sure.  I knew he wasn't fussy about it when he said "Maybe it'll grow on me."
Hey, all I can say is happy wife, happy life.
PS. Come back in a few days when I'll share my full living room makeover.
Have a happy weekend,
Kerri