This post was most recently updated on January 1st, 2020
So I've been using the same DIY Fall wreath for years.  I made it at least 10 years ago, and every year, I perk it up a little by adding something new.  Last year it was burlap. I still like it a lot, but this Fall, I had the itch to make something entirely new.  Since my usual Fall wreath is full of color, I decided to go a different route.  That way, I can switch them up from year to year for a different look.
.
Here's last year-and-every-year-before-that's wreath, full of colorful leaves and fruit…
.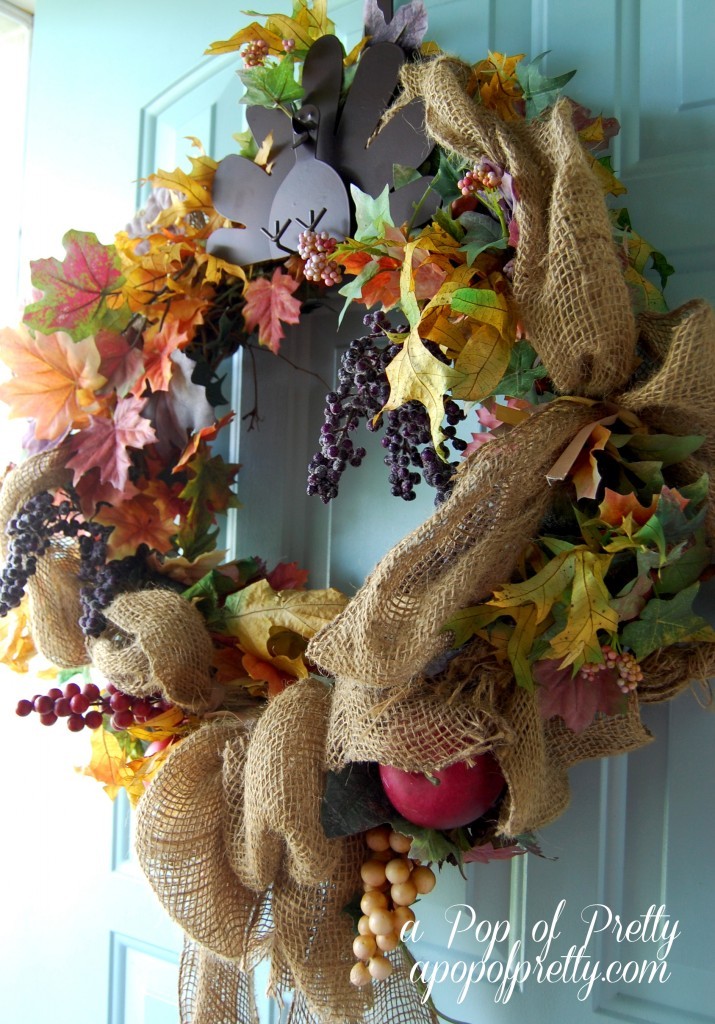 .
And, here's this year's Fall wreath!
.  . I

.
It lacks all that traditional Fall color, but makes up for it in natural texture from the grapevine, dried leaves, and a variety of burlap ribbons. The glittery sunflowers add a bit of fun.
.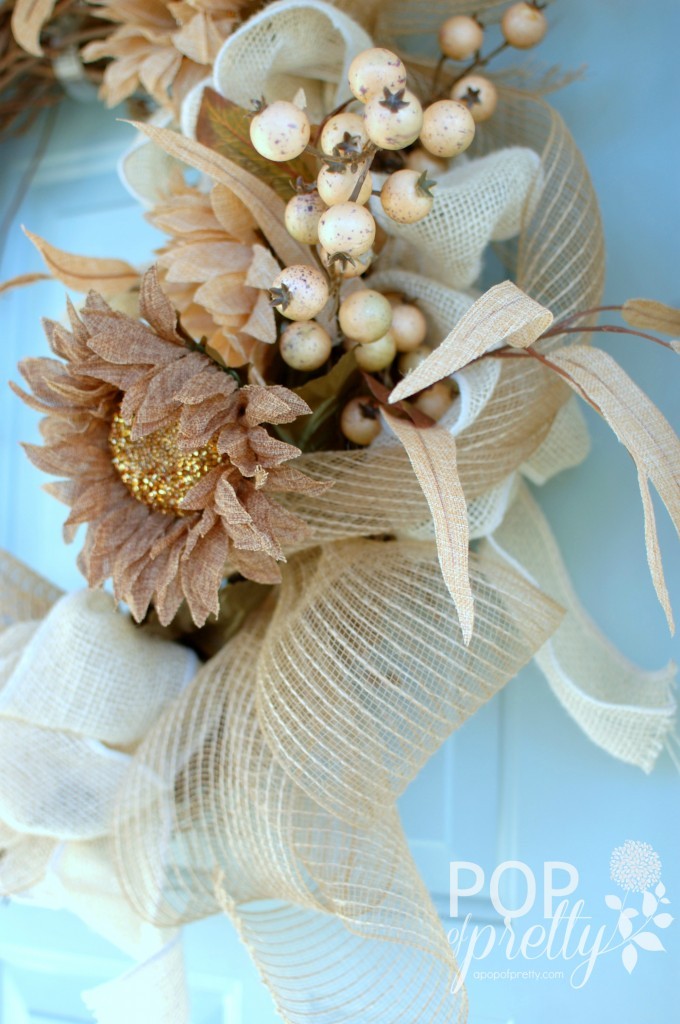 .
I'm a huge fan of sunflowers, so when I found this fun twist on them at Michaels, I knew I had to have them.  I mean, seriously, burlap + sparkles in a SUNFLOWER? Um, I'm thinking this might be how sunflowers look in heaven.
.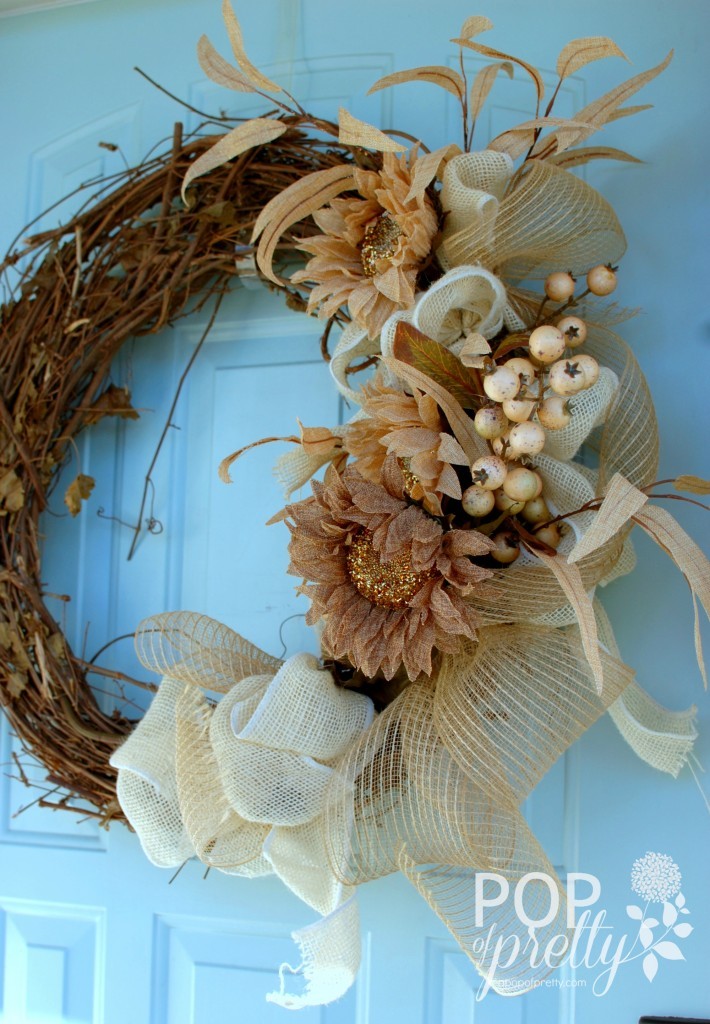 I'll be adding some other Fall decor to the front porch in the coming days or week, which I'll share when it all comes together!  With 3 small kiddos, my seasonal decorating adventures have to happen in stages these days.  Gone are the days when I could spend hours on the front porch playing around with boxes of potential decor.  If it's gonna happen at all, it has to be in baby steps!
.
Have you hung a Fall wreath yet? Do you decorate your front porch for Fall? Tell me all about it!
.
Have a fun weekend.