This post was most recently updated on September 22nd, 2019
Hello, my lovely friends.  I haven't been around as much as usual over the past couple of months.  I've missed you guys. Winter isn't a season when I take on many new diy projects. Because, well, two words: Winter and Canada.
Friends, in Canada, winter is cold.  There's snow. And ice. And freezing rain. That means things like sanding wood and spray painting have to happen in the house.  And, if, like me, you've ever spray painted or sanded inside your house, you know that never ends well.
So my winter projects tend to be sawdust and paint-fume free. Instead, I spend time purging/organizing closets, and tinkering with decor – changing small details here and there.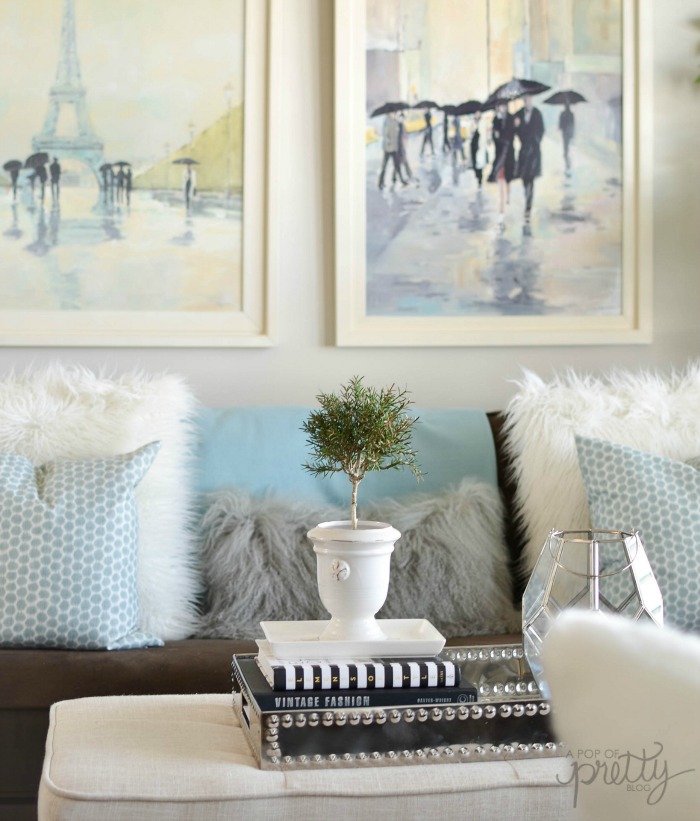 I've considered posting about these small projects, but let's face it, Winter just makes you lazy.  Blogging about these little projects would have required me to tidy up in order to take pictures.  With 3 kids and a puppy, there's rarely a day when our home is photo-ready. And, I'll be completely honest. In winter, cuddling with the kids and watching Netflix wins out over things that take effort more often than I should admit.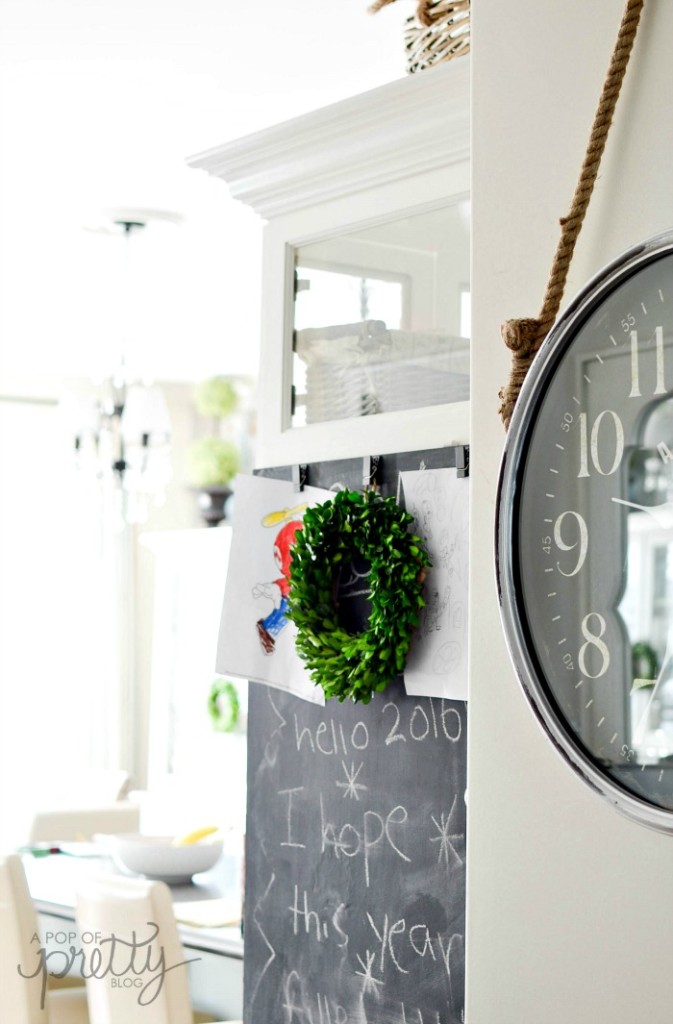 And, besides, I'm pretty sure you're not all that interested in seeing our family's daily mess.  I'm assuming you have your own messes to deal with.  (If not, just humour me.)
I know there are blogs out there that keep it real and show that all that stuff.  I soooo love those blogs, and I have crazy respect for any blogging mamas who embrace their raw and real daily chaos.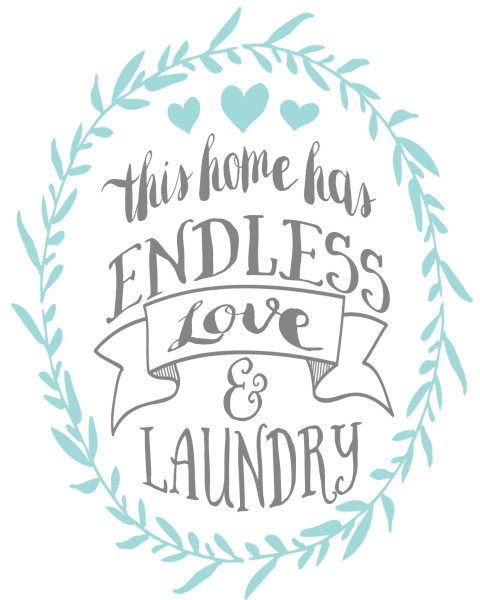 Take for example, Momastry. (If you don't follow it, please do.  It's incredibly inspiring.) Did you catch Glennon's live post last week where, in the midst of talking about something inspiring, she shared a close up of her hands where just 6 fingers still had blue nail polish? OMG, I laughed so hard. Because we can all relate to a worn-out manicure, right?  Sharing her 6 chipped nails told us so much more than 10 perfectly manicured fingers ever could. That kind of authenticity is so inspiring.
I hope I can overcome my perfectionism one day, and share more projects that reflect every day life. But, until that happens, A Pop of Pretty will remain my 'happy place', where I can make believe that our home is perpetually tidy and shiny.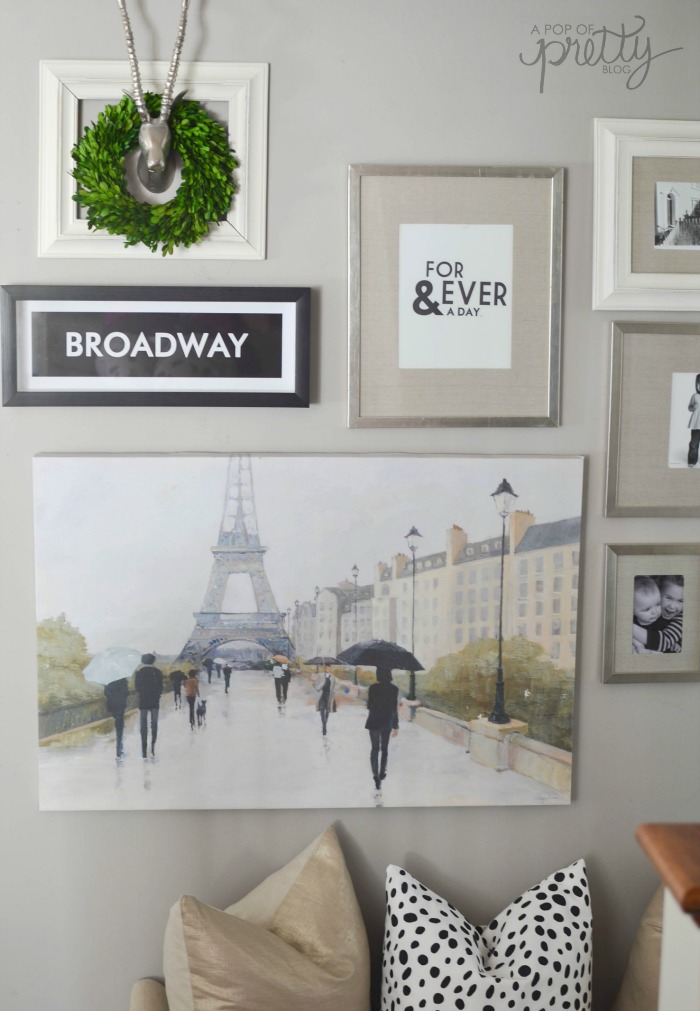 Part of the reason I keep it smelling like a candle on the blog is because, for me, my blog is an escape. It's a big, scary world out there, now more than ever. You can't turn on the TV or scan your social media feeds without being exposed to constant negativity. In my experience, spending time with pretty and inspiring projects – whether on blogs, Pinterest, Instagram or home magazines – is just one small way to breathe in some joy.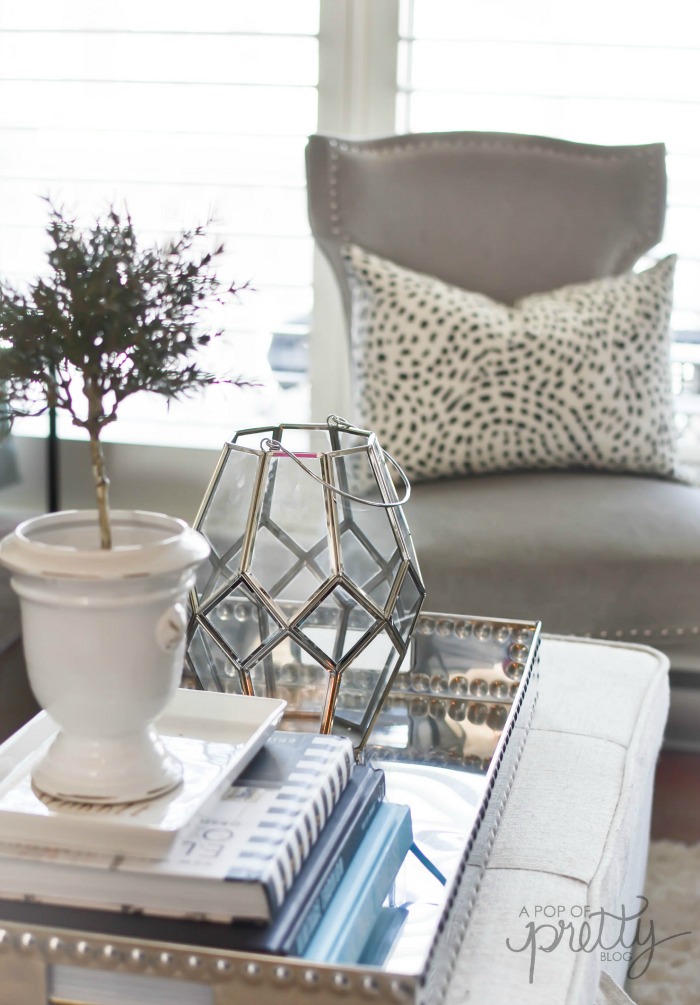 When I see an amazing room transformation or an awesome diy project, I literally get all tingly with butterflies. In the same way, when I tinker with my own home and share that passion with you, I can forget about my daily worries.  It's calming and happy, even if pretty things are, admittedly, a little superficial.
And speaking of distractions, this Winter has been so crazy busy.  
While I'm still 100% dedicated to A Pop of Pretty, I recently took on a part-time position in my trained field of marketing communications.  As some of you might know, before having twin boys 6 years ago and starting A Pop of Pretty Blog, I worked as a Strategic Planner in a busy ad agency. Working at home has been wonderful, but I missed this kind of work and the people. And since my twins (FINALLY) started full day school this year, it was perfect timing. It's been a balancing act trying to juggle the blog, a job, and 3 busy young kids.  
Fortunately, I think I've finally hit my stride.With warmer weather right around the corner, I can't wait to start in on some new projects I've been dreaming up. I really want to make some changes to our home's exterior, and to invest more time in building up our small garden.  Did I tell you I tried to grow vegetables last year and it was a complete bust? I think I planted them too late.  This year, I'm going to try and conquer the challenge!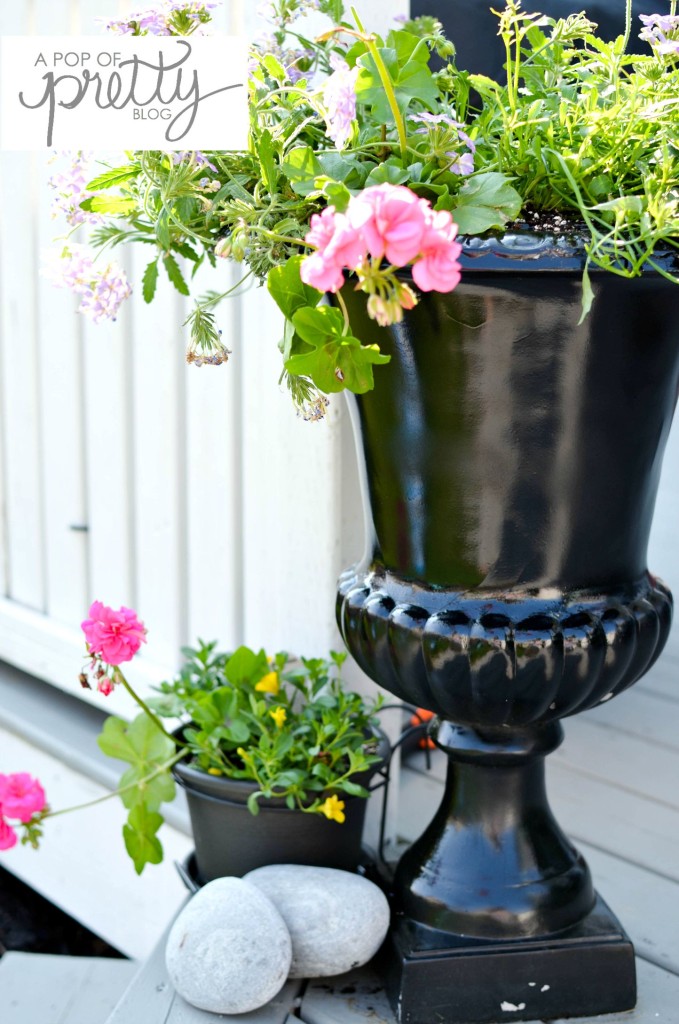 So what kinds of things have you been working on this winter?  Do you have any fun projects planned for spring and summer?  Do tell!
Until next time,
K.