This post was most recently updated on September 22nd, 2019
I always like to put a pretty Valentines Day wreath on the front door during the month of February.
I am sure that, to some, this might seem like an unnecessary effort just to celebrate one not-so-big-occasion in the middle of winter.  But it's actually a simple little fix, and one that brings me a bunch of joy. For starters, I like any excuse to play with pink.  Pink is not a colour I tend to use much in my home during the year, but its one that I love.  February is a great month to add a few pops of pink around the house.
Easy Valentines Day Wreath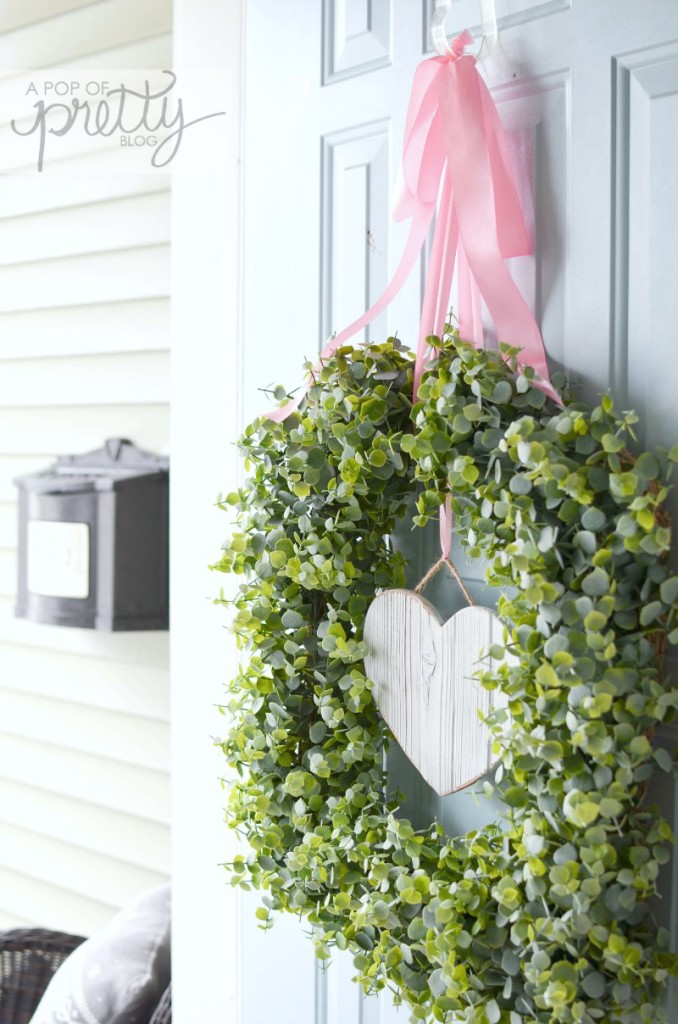 Plus, let's face it. February is probably the dreariest month of the year. A Valentines Day wreath is just a fun way to add some much needed curb appeal during the winter.  The kids love when the house is decorated for different occasions, especially Valentines Day.  OK, who am I kidding?  So do I!  There's something joyful about pulling into the driveway on a cold and dreary day with something pretty to look at it.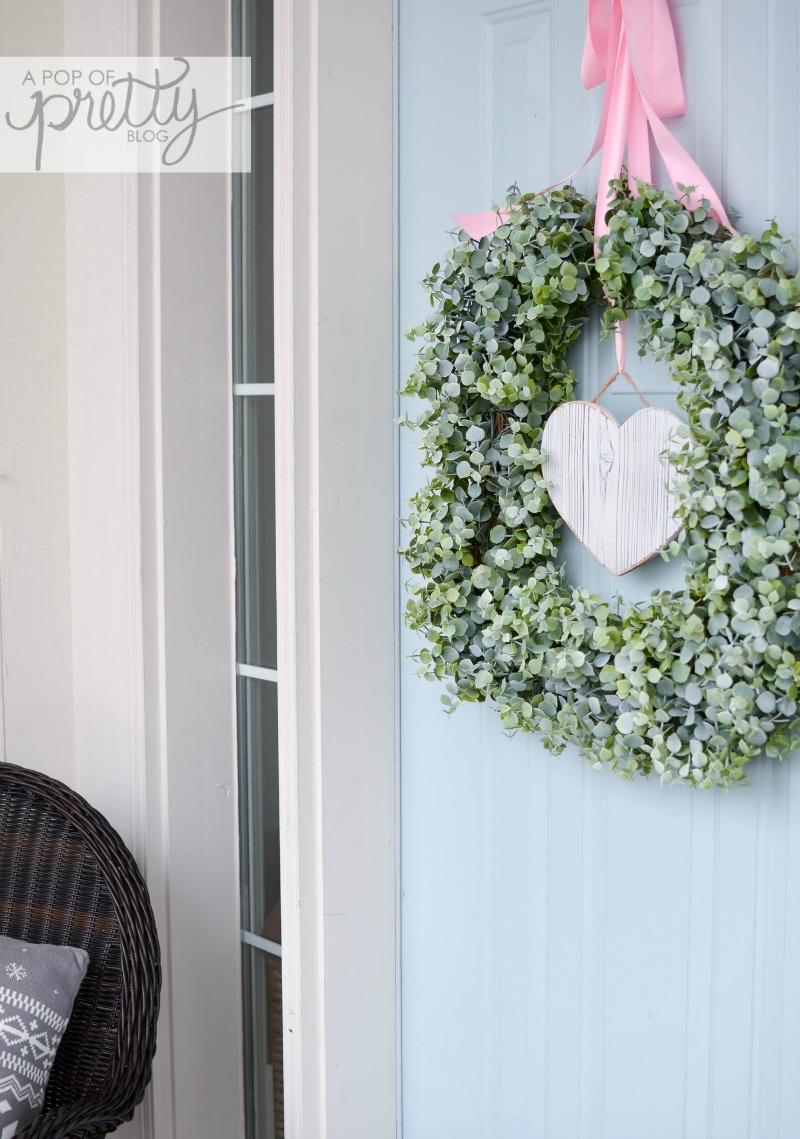 In years past, I've spent countless hours crafting things for my front door to celebrate seasons and occasions like Valentines Day.  (See my Tulle and Burlap Valentines Day wreath here ). But these days, I'm really trying to make things simpler on myself.  I don't have as much time as I once did for big crafty projects.
The truth is, you really don't need to spend a lot of money or time to create a Valentines Day wreath.  All you really need are two simple things:  a pink ribbon and a heart.  If you add them to any standard wreath, you'll have an instant pop of Valentines Day pretty for your front door.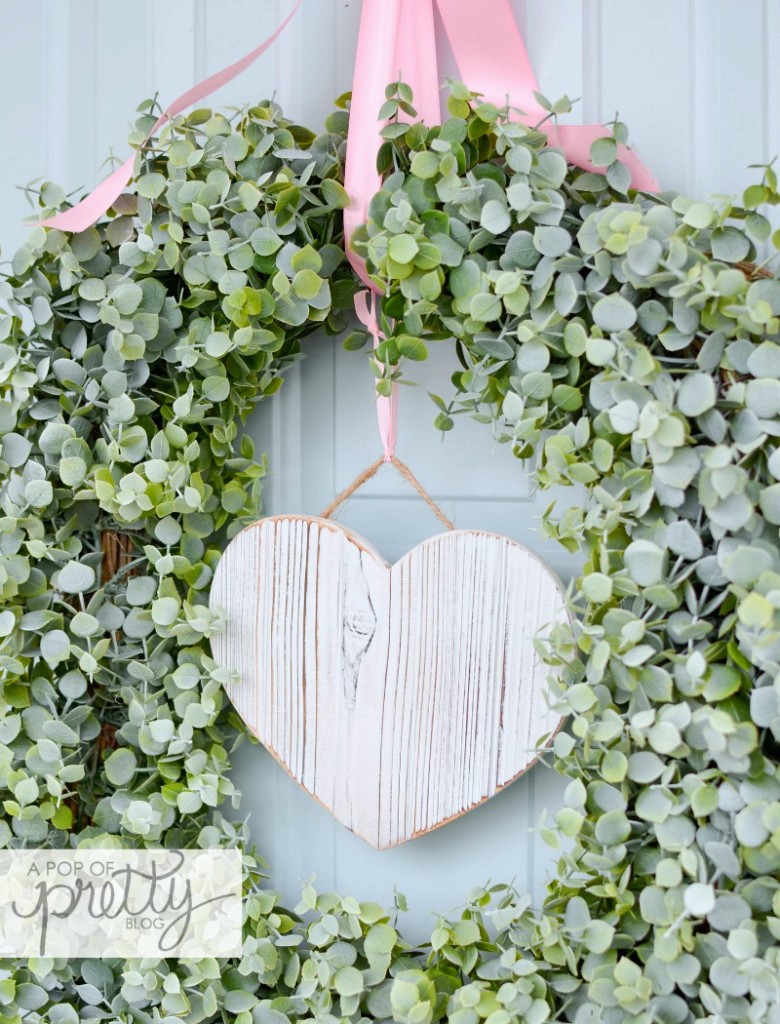 If you've never put a Valentines day wreath on your door, go ahead and try it.  I promise you, it's good for the soul.
Until next time,
K.