This post was most recently updated on January 1st, 2020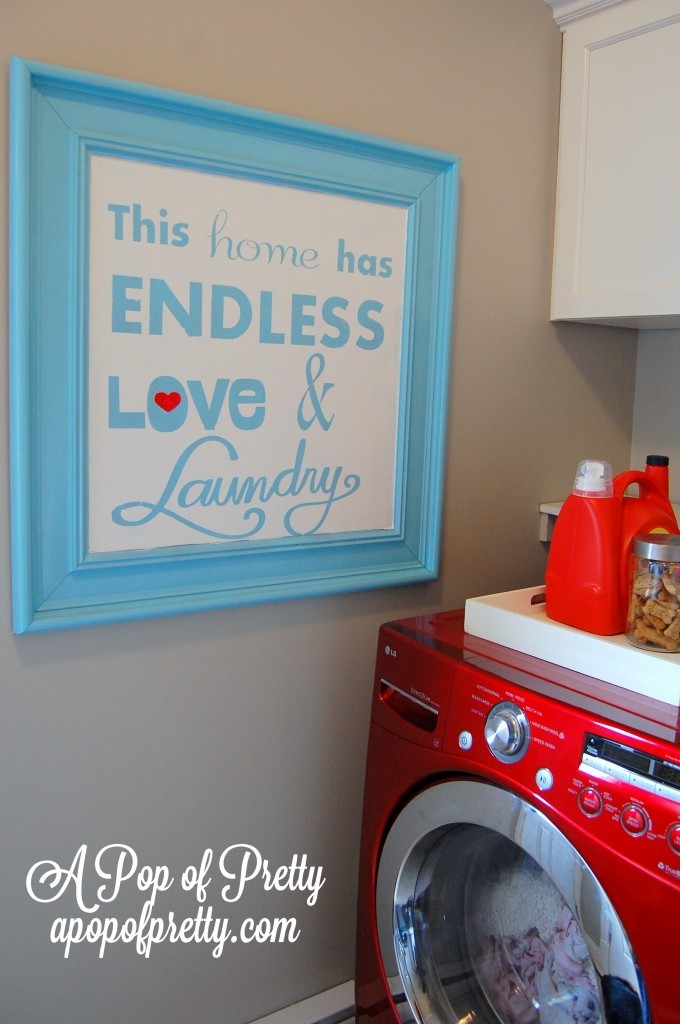 Happy Friday, peeps!
We just recently spruced up our Laundry Room / Mudroom with a great shade of gray – Benjamin Moore's Revere Pewter.
The gray looks fab with our red washer and dryer, but the room was still feeling a little dull.  So I decided to take a stab at some wall art for room.
Do you likey?  If so, hang tight! I have a little treat for you at the end of this post. 
But first, I though I'd show you how I made it!
I made up the line, This home has endless love and laundry, because, let's face it, there has to be some serious love going on to deal with the laundry pile that I go through every week.  Two year old twin boys. Need I say more?!? If you're a mom, I know you get it.
Step 1: To start the project, I used a old piece of artwork that I no longer cared for, and spray painted the entire surface. (Note: this piece didn't have glass)
Step 2: Next, I used my Silhouette cutter to cut the quote out in vinyl at a size large enough for the piece which is about 2.5 feet square.  (BTW, I've still not mastered this machine…it took me quite awhile to get it right!)  I transferred it onto the piece with transfer paper so it would go on nice and straight.
Step: 3: I painted over the entire surface with white latex paint and waited for it to dry overnight.
Step 4: I peeled away the vinyl stencil to reveal the words in the same color blue as the frame.
Step 5: To get the little red heart, I simply painted over the white with red craft paint.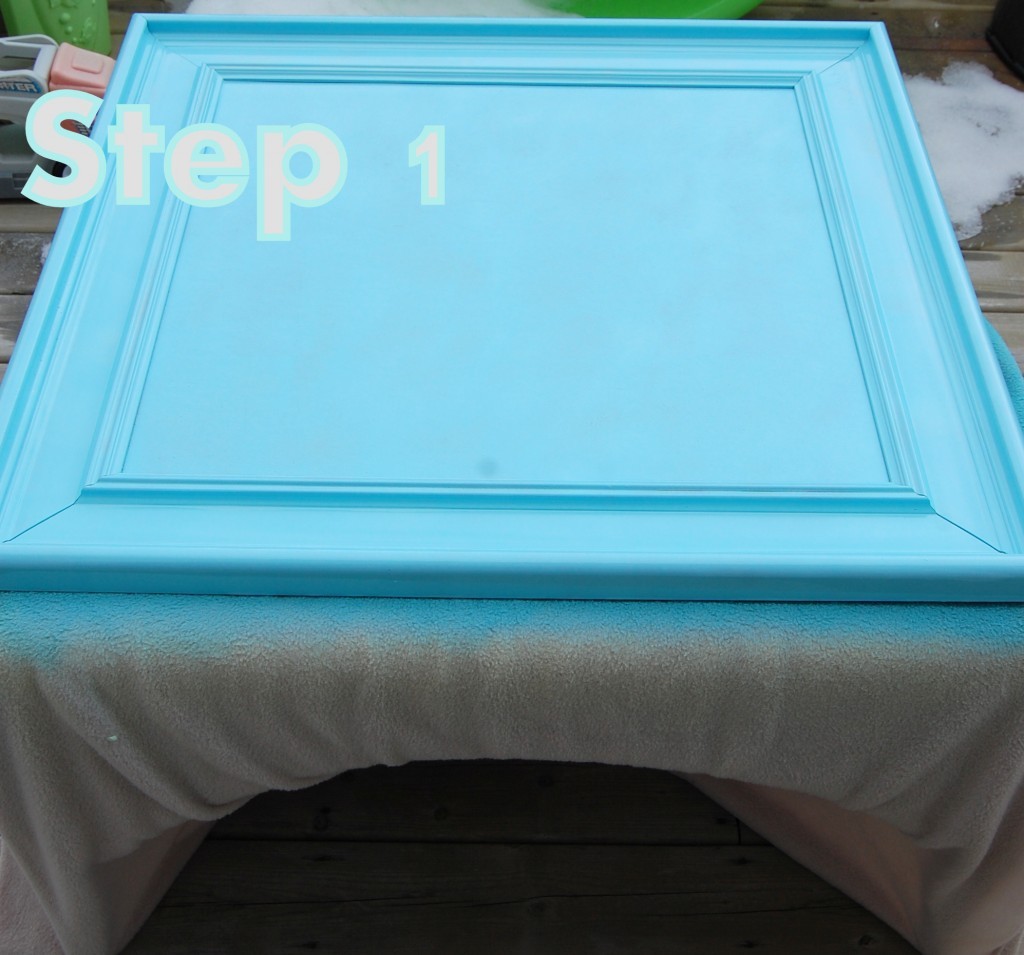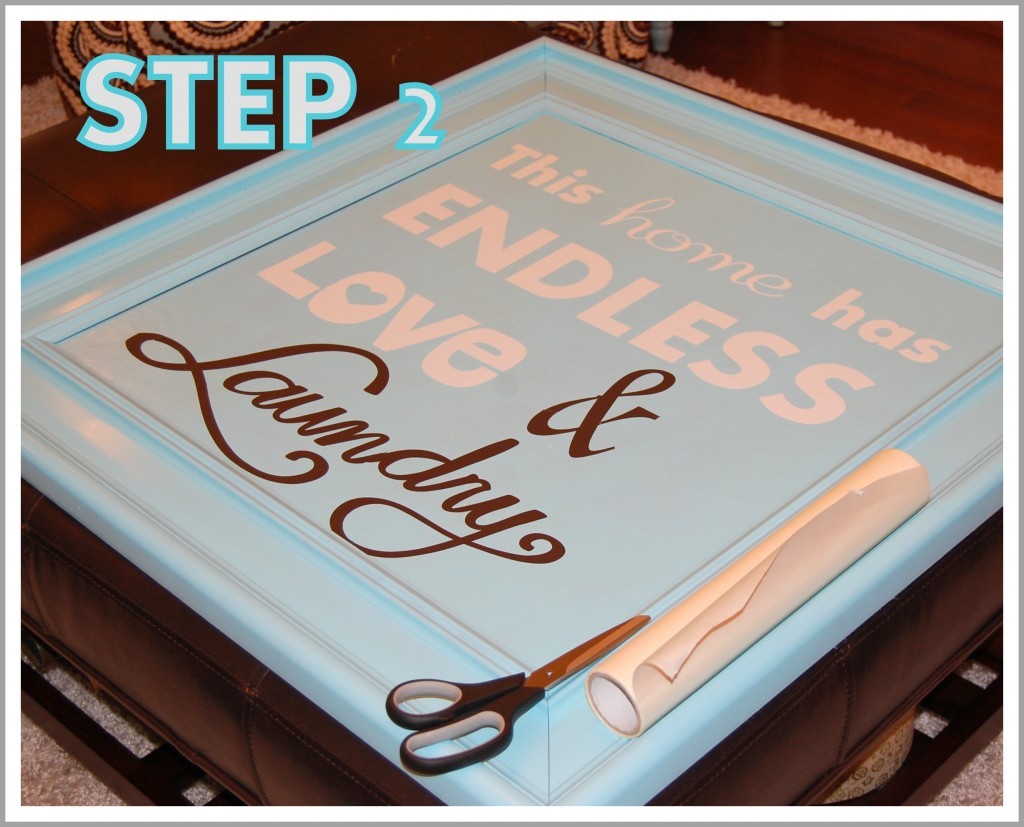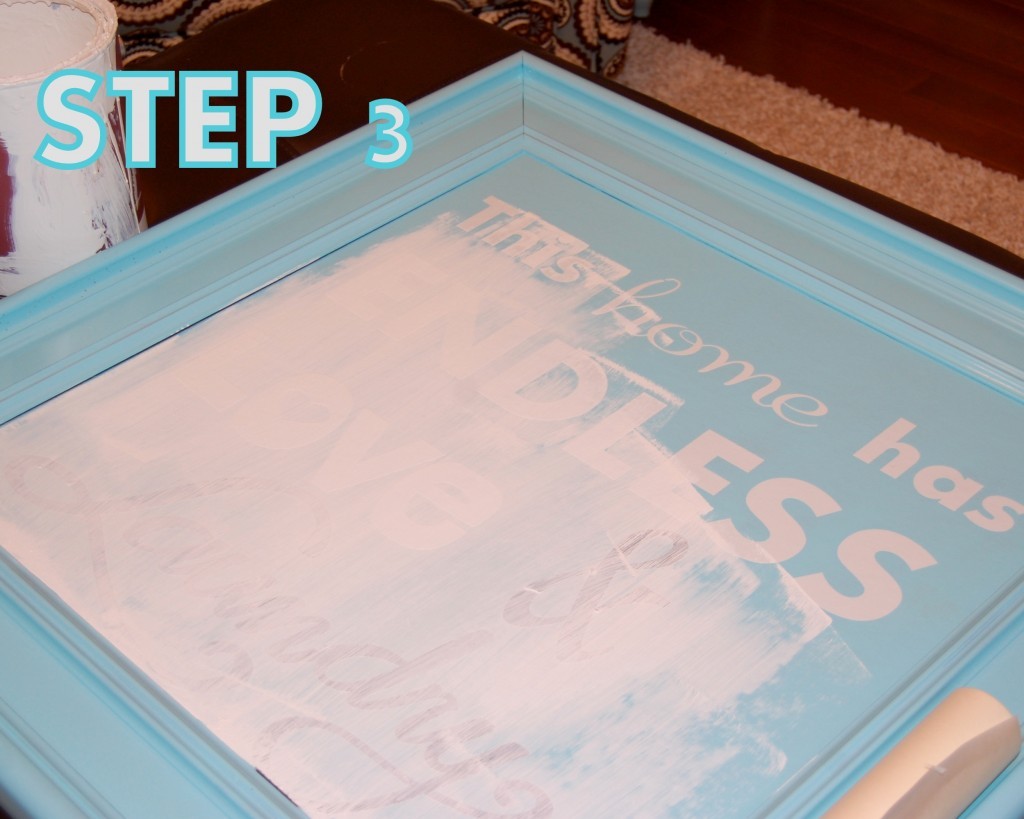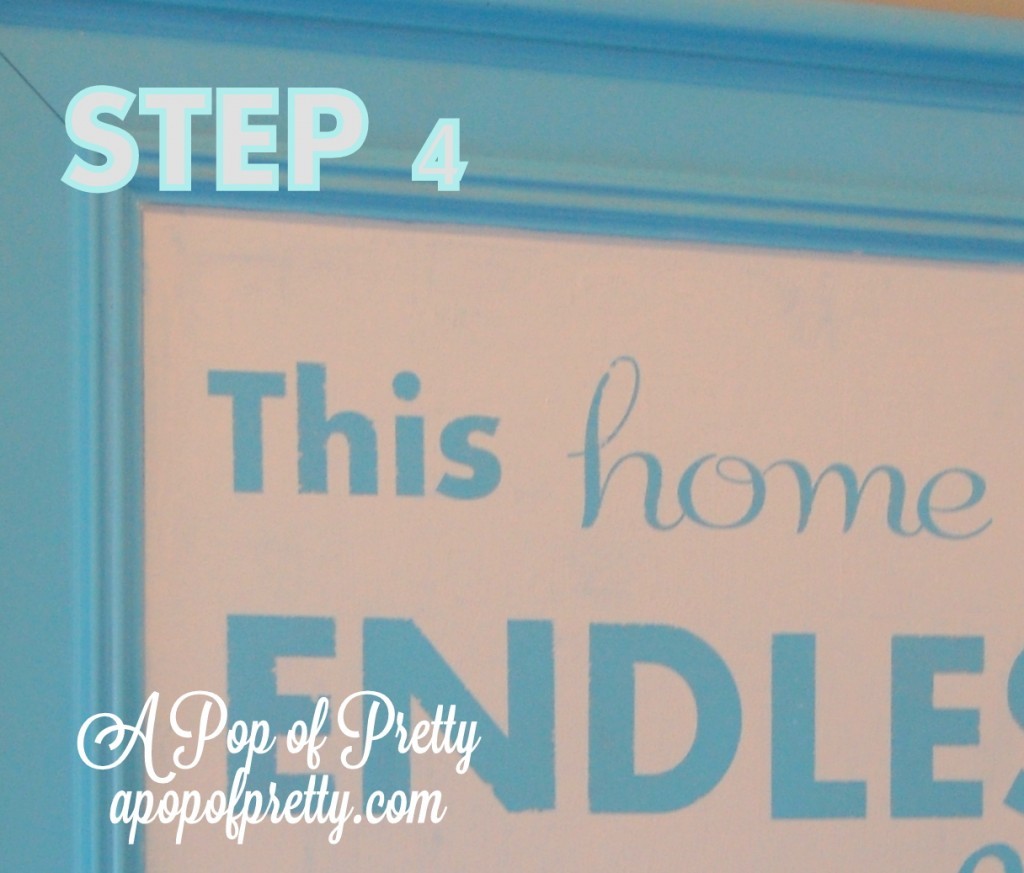 Then I hung it and smiled.
And believe me, my laundry room rarely makes me smile ;0).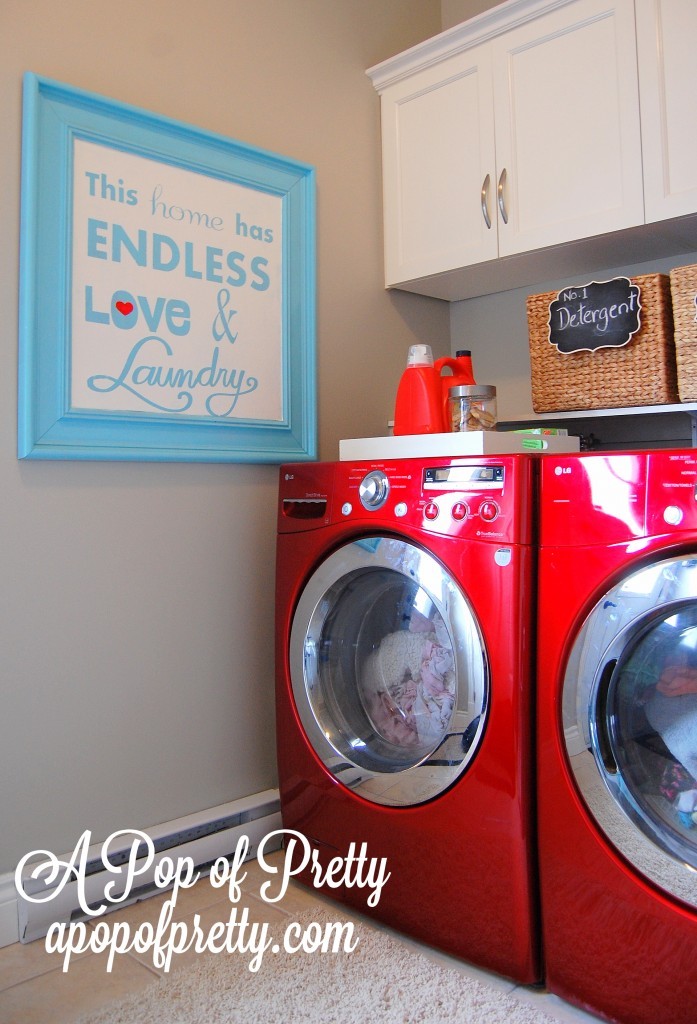 Here's the fun part. I realize that not everybody who reads my blog is a so-called 'crafty type', so for those of you you don't think you'd ever create your own giant laundry room sign in a month of Mondays, I thought I'd help ya out!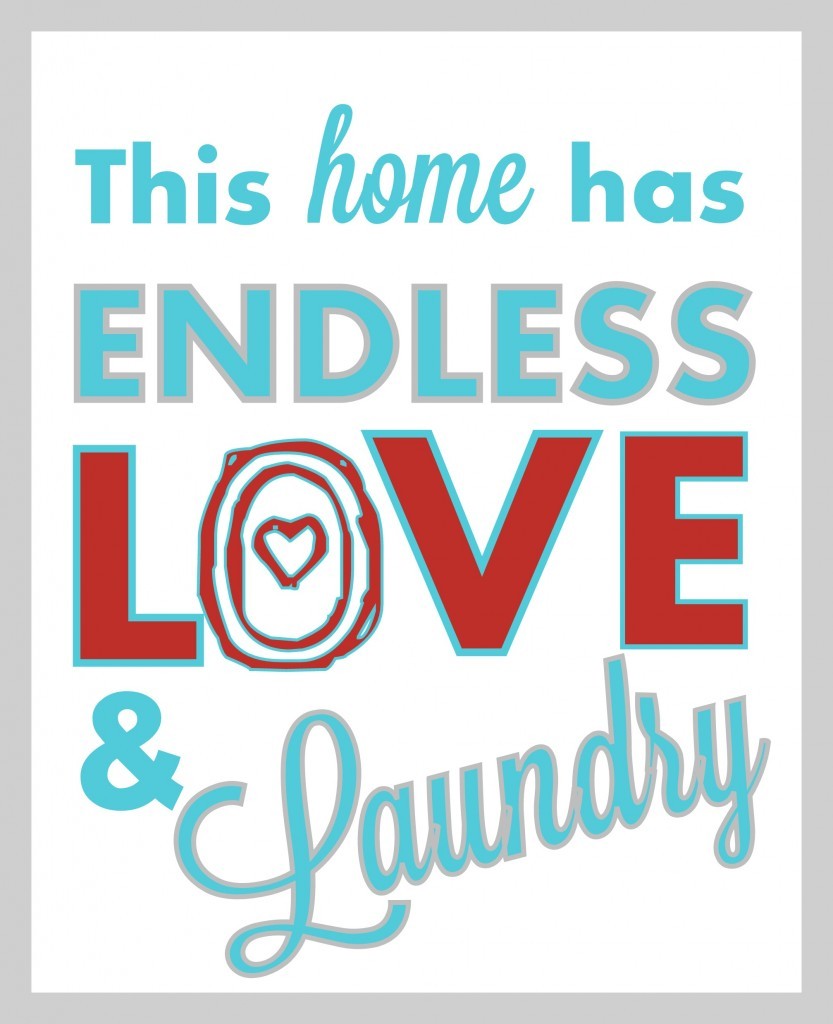 Here's a free printable for you with the line that I created. All you have to do is right click on the one below (its a much larger file than the one above) and save it to your computer; then print it out as an 8×10 at home or elsewhere.  Frame it, hang it, DONE.  Just my little Friday afternoon gift to you.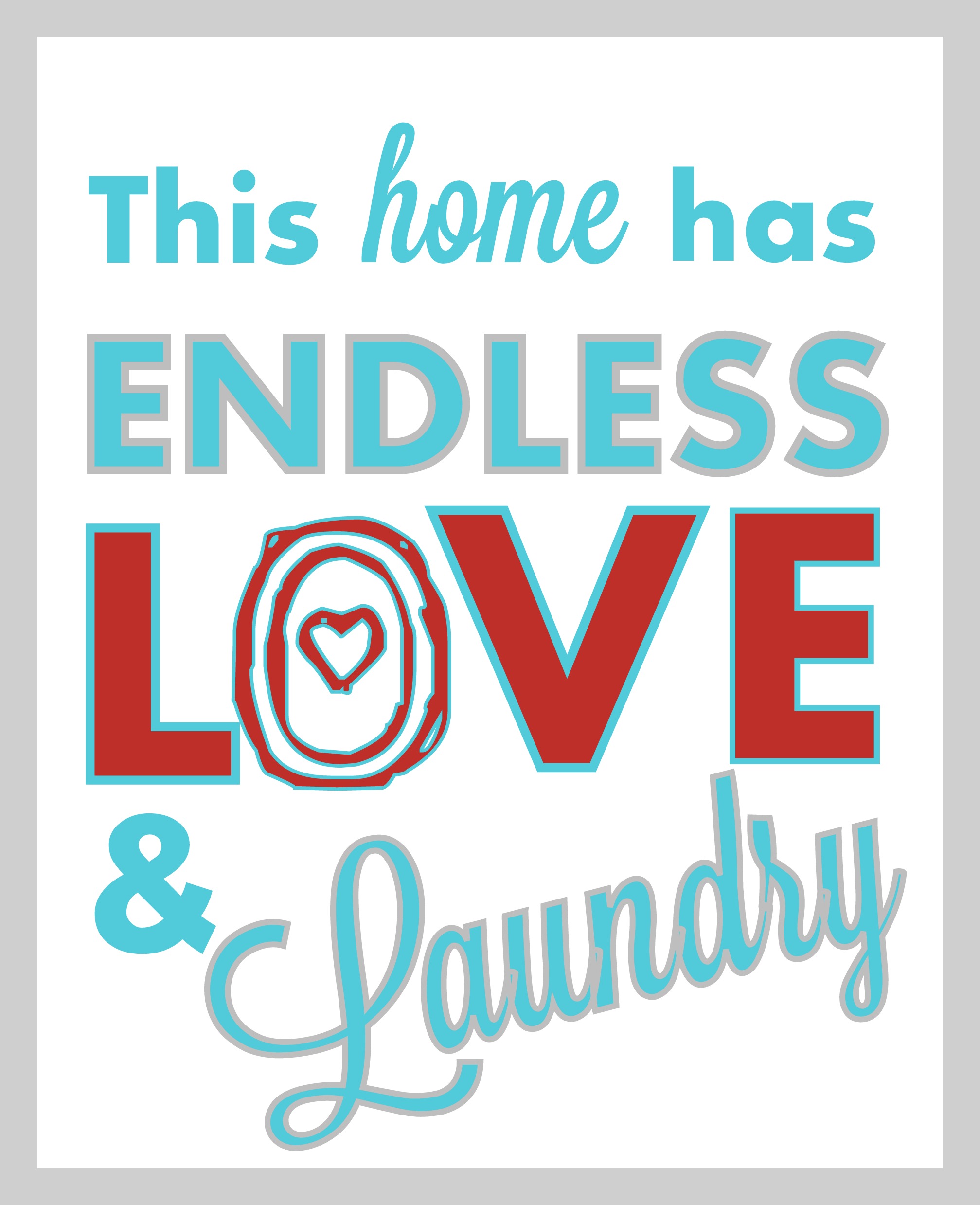 Have a fab weekend, my friends.
Until next time,
Kerri xo
P.S. I'm sharing this project at: