This post was most recently updated on September 23rd, 2019
You know me, I relish the chance to make a new wreath – this time, for St Patricks Day!  I rarely hang anything on my door between Valentine's Day and Easter since our North Atlantic winter weather could easily chew it up and spit it out.  But this year our winter has been unusually calm.  (Knock wood).  We had a few snowstorms in January and early February, but not much else since.  Some of the kids on our cul de sac even had their bikes out the other day which is totally unheard of in February.
So, given the decent weather (again, knock wood) I whipped up this St Patrick's day wreath yesterday.  Having a bare door out there depresses me.  (Yes, yes I do have decorating OCD, lol).   I used a skinny grapevine wreath and large shamrock I had in my decorating stash. I  'wrapped' it randomly with glittery shamrock garland from Michael's (which was less than $2 a roll), and added the sparkly green/gold tulle bow.  Easy and cheap!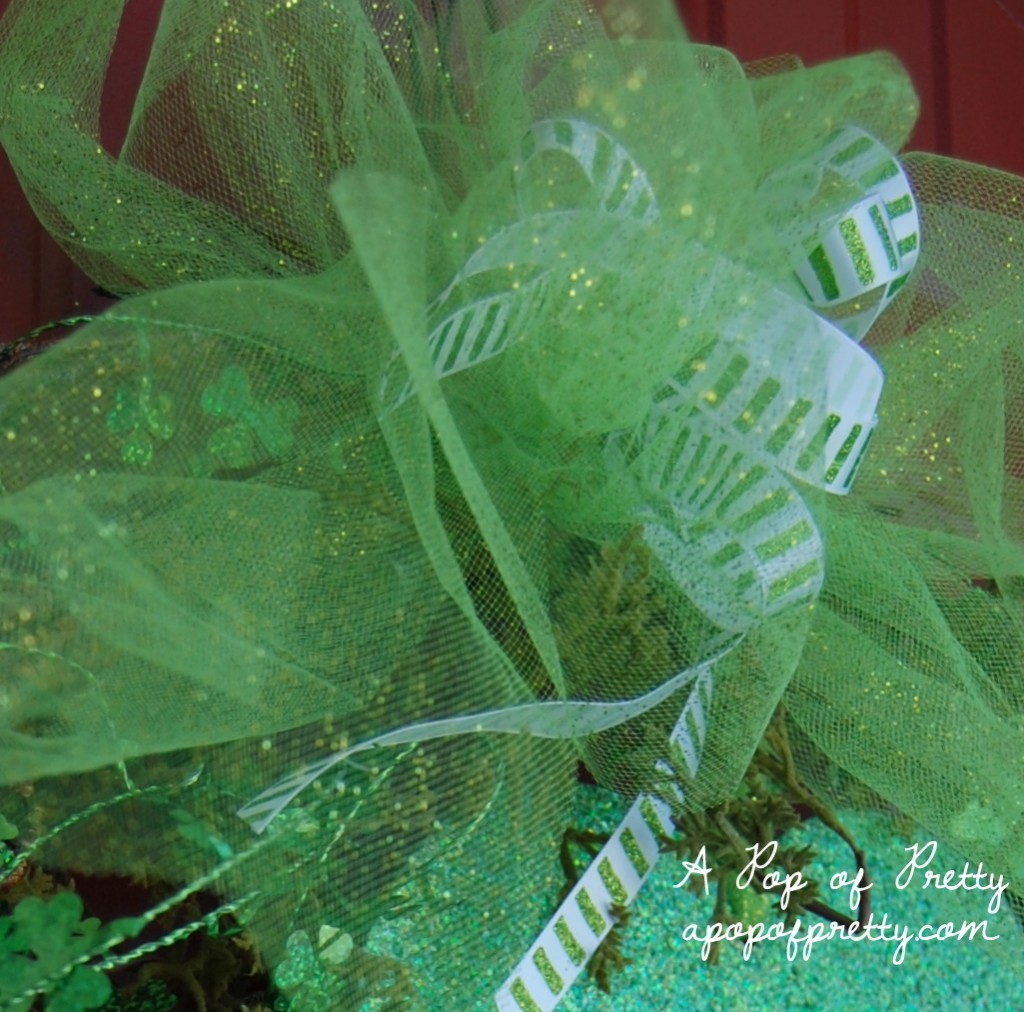 My Paddy's Day flag was lonely out there with a bare door ;-).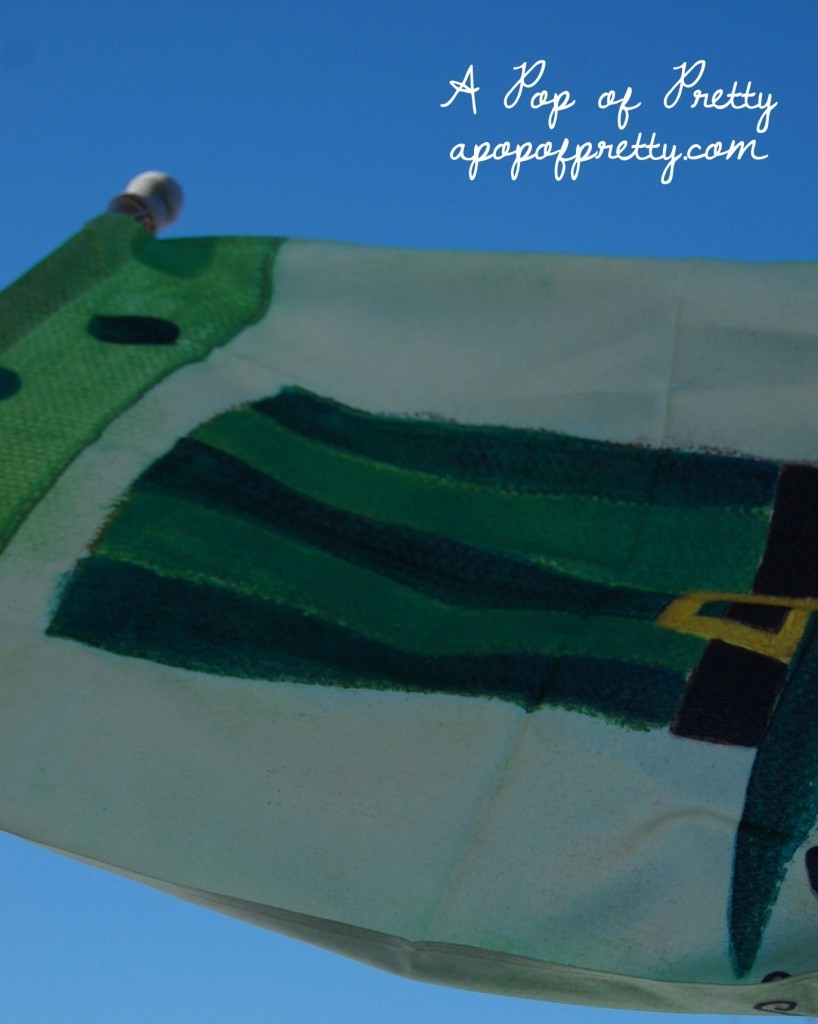 Now things feel a little more festive.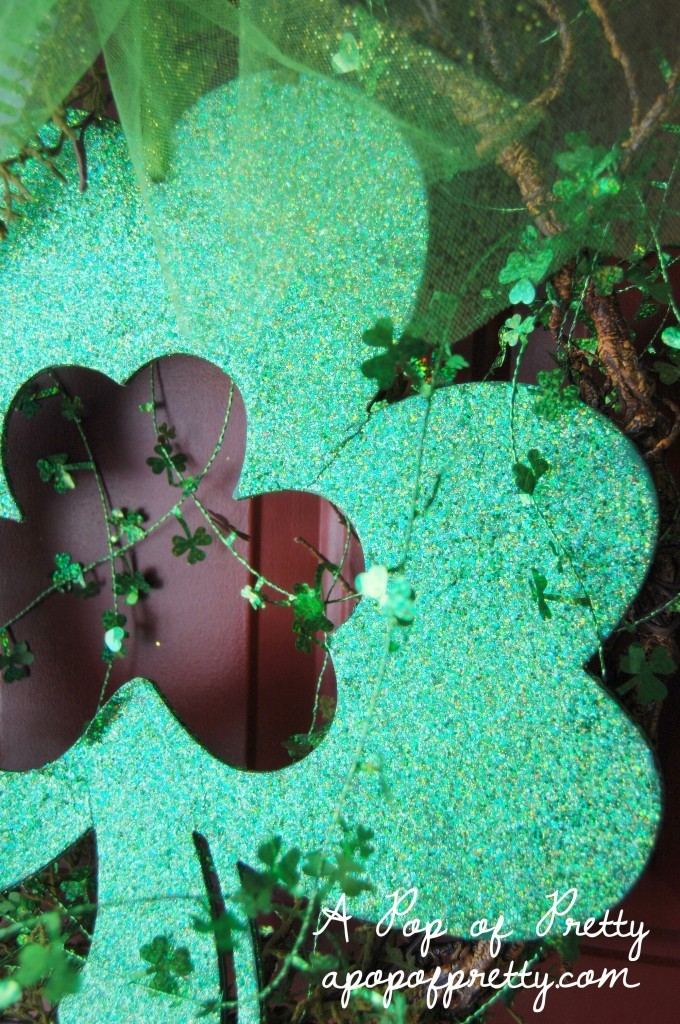 …which is just the way I like it.
So how about you?  Do you decorate this time of year, or are you waiting for Easter to get your Martha on?
Until next time,
Kerri