This post was most recently updated on September 23rd, 2019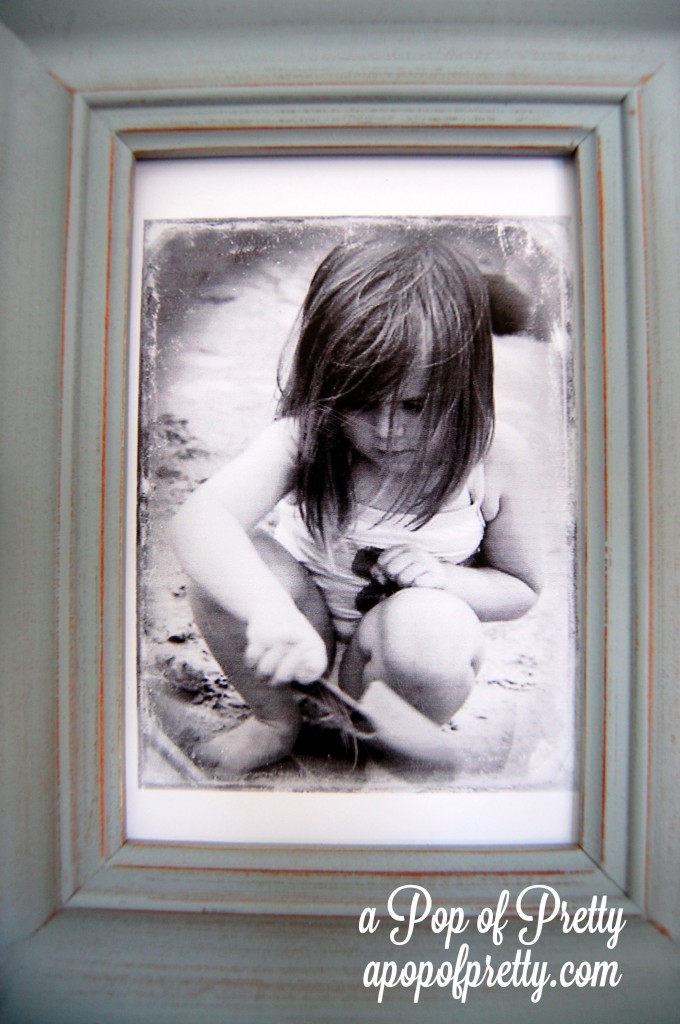 It's been a awhile since I decorated my mantel.   It's odd for me not to have some kind of seasonal decor on my mantel at all times!  But ever since we painted the living room early this spring, I've been enjoying the room's simplicity.  I've only had a few glass candlesticks up there, with a new round mirror.  Seeing that it's June, though, I figured it was time to add a little pop of summer mantel pretty.
Like most (all?)of us, I love the beach.  You'd probably think we spend lots of time digging in sand since we live just a few miles from the ocean. Oh the irony! Our climate here only allows us to enjoy 'the beach' a few months of the year.  And, with the exception of a few sandy ones, most of our beaches around here are rocky ones. It's great for collecting beautiful beach rocks, but it makes building sand castles a little tricky ;-).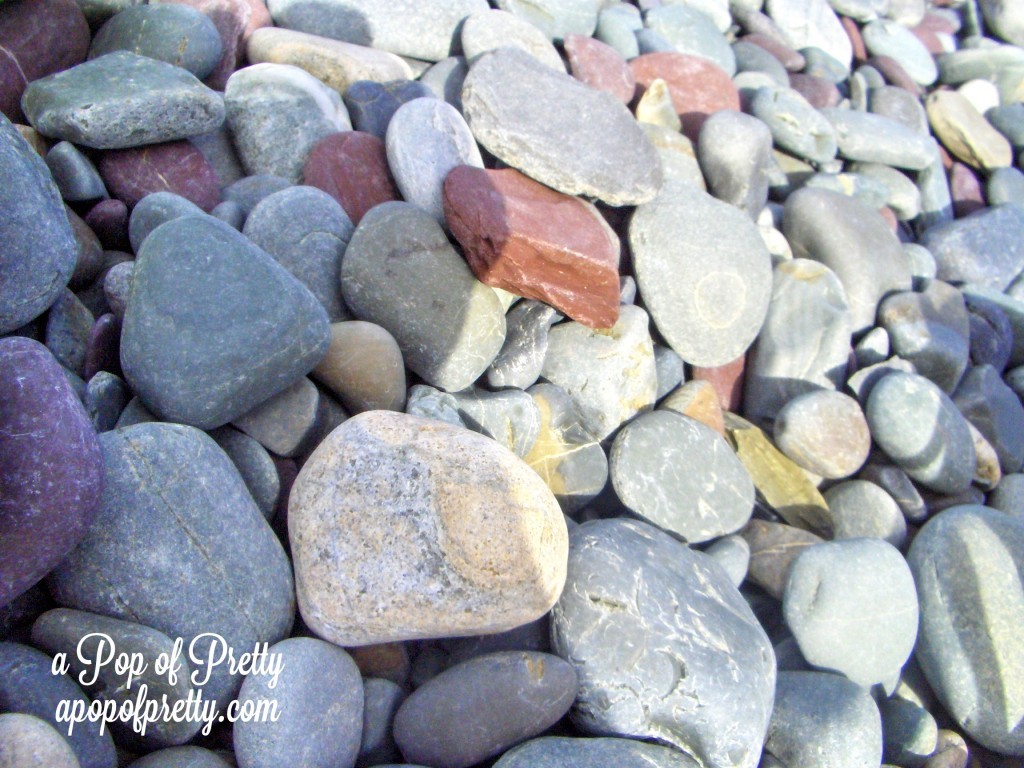 Because we don't spend a lot of time on sandy beaches, I'm kinda obsessed with taking photos when we're there. There's just something about sandy toes and saltwater-blown hair that makes me all camera-happy.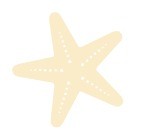 "Our memories of the ocean will linger on,
long after our footprints in the sand are gone."
  ~ Anonymous
I decided to pull a few of my favorite beach photos from our files, and display them on the mantel in simple frames.
For consistency, I did some quick photo editing to give them a b&w artsy effect.
Like this one of our 3 beach babies.  The boys were just 8 months old here (boohoo).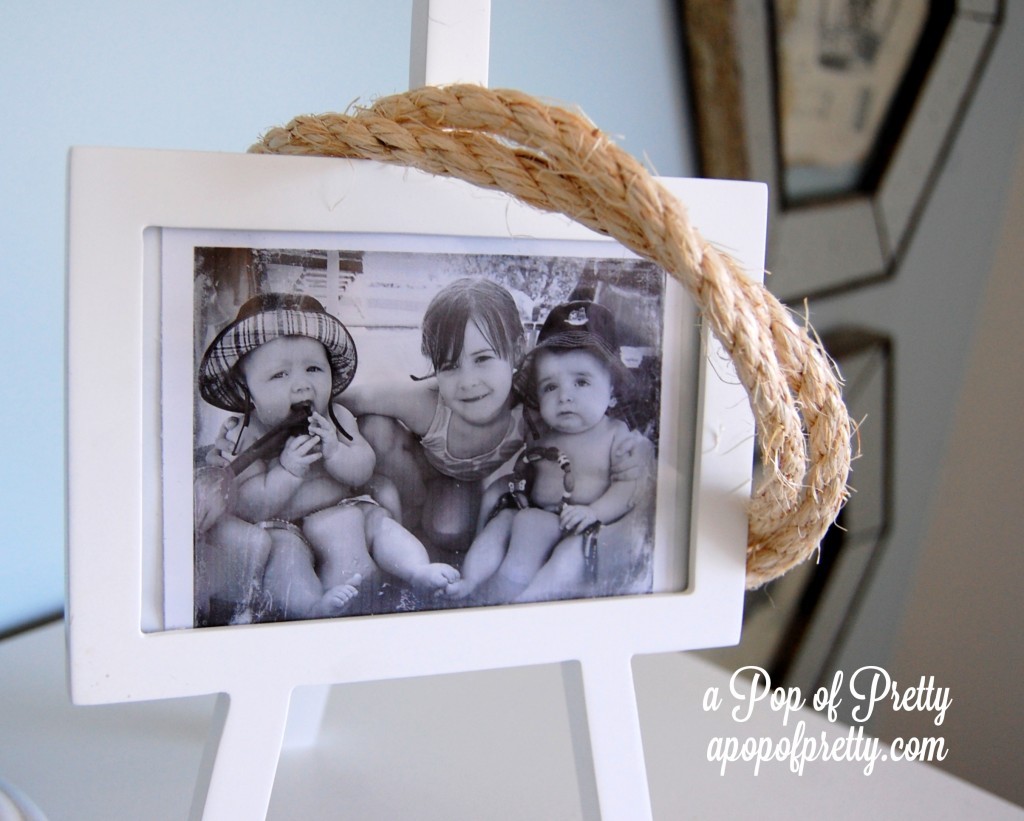 In this one, Miss G (at age 4) was waiting for the tide in her sweet rubber boots.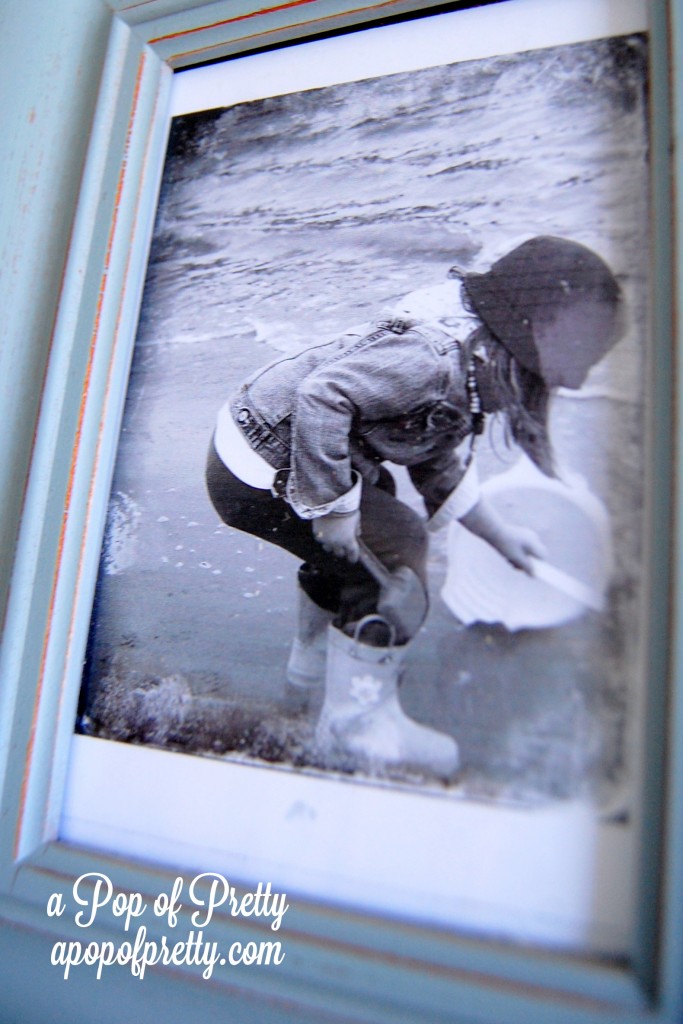 And, what's better than sunset on a Florida beach – except maybe sharing it with your cousins/besties?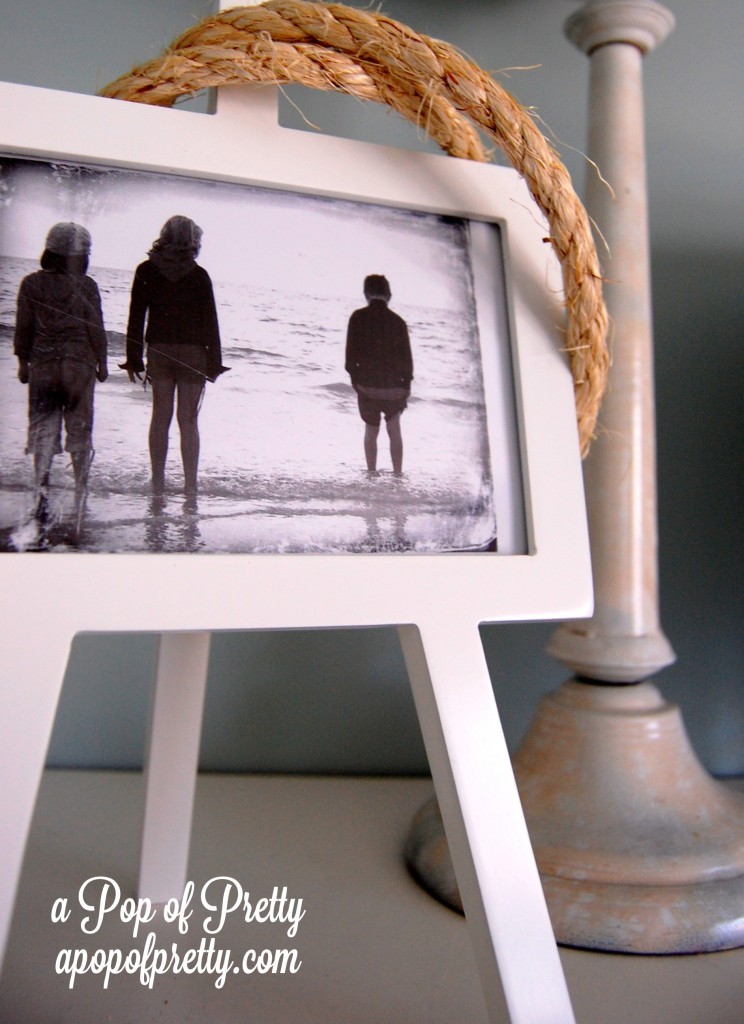 The mantel also has glassware filled with ocean-y things: sand, shells, starfish and sisal.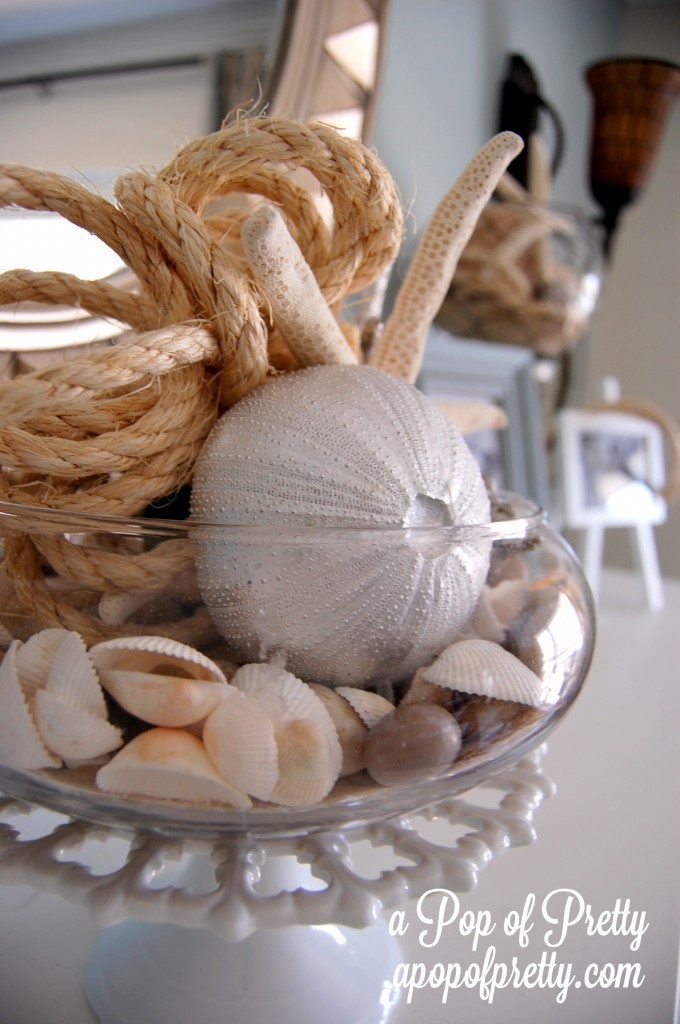 I propped them up on white candlesticks and cake plates to give them some height/drama.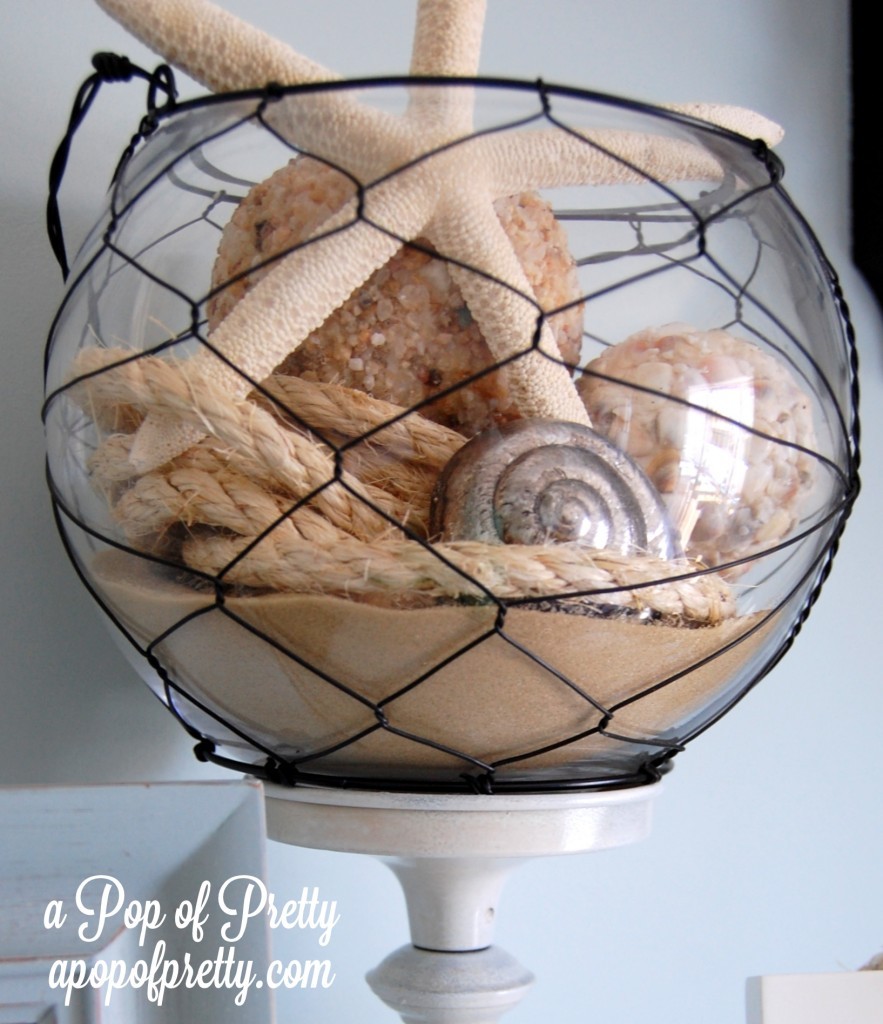 Completely unintentionally, my new round mirror seems to work well with it all.
 It reminds me of the sun.  Or maybe a port-hole?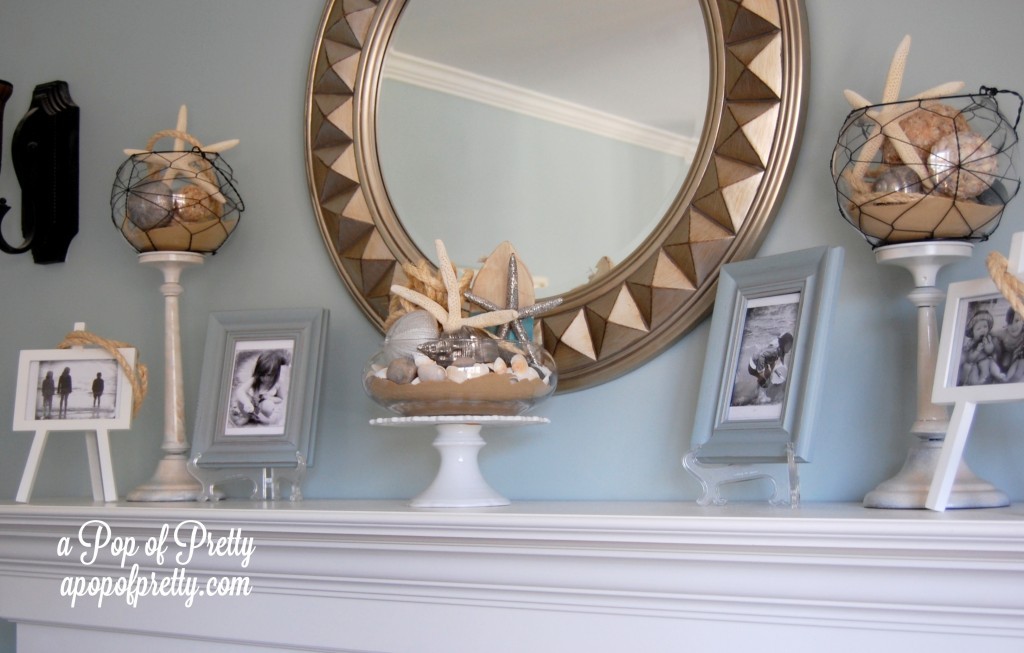 I also love how the beach-y colors work with the room.
Sometimes I tire quickly of seasonal mantel decor, but I think this might be soothing enough to stay up there all summer.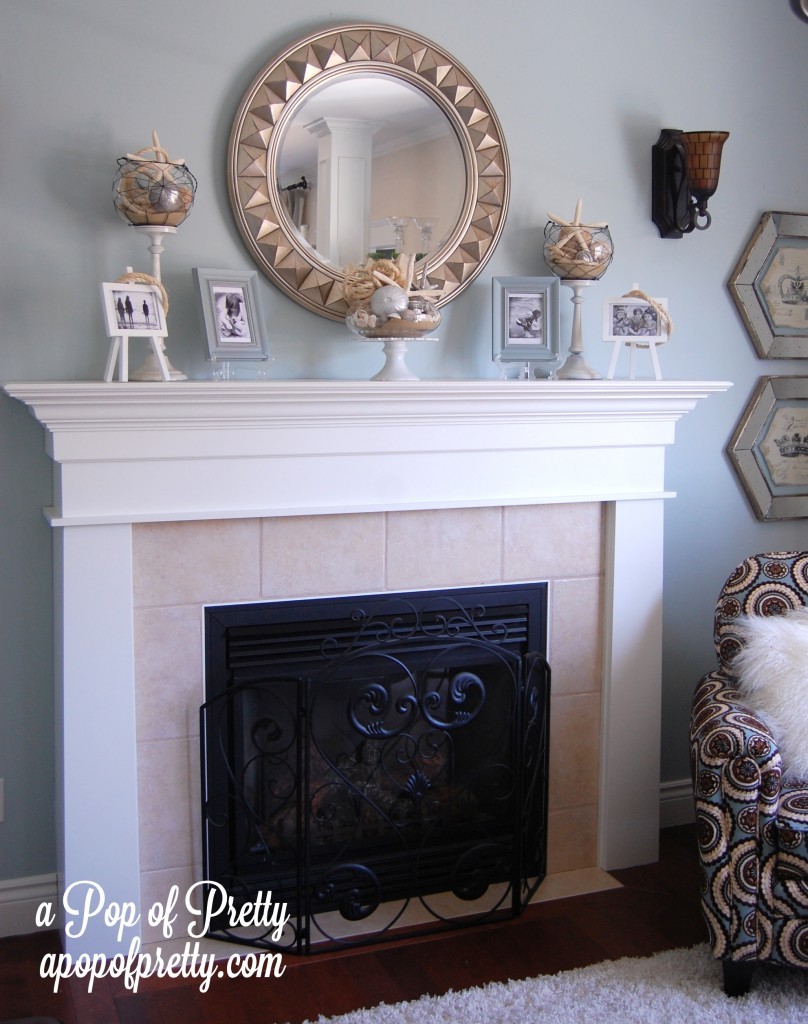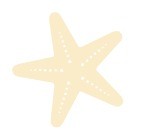 If you like beach-y decor, you might also like my Starfish & Sisal Wreath, or my recent house tour of a coastal cottage.
 Until next time,
I'm sharing this post at…

The Lettered Cottage Summer Decorating Party

and with Beth at Home Stories A2Z