This post was most recently updated on September 22nd, 2019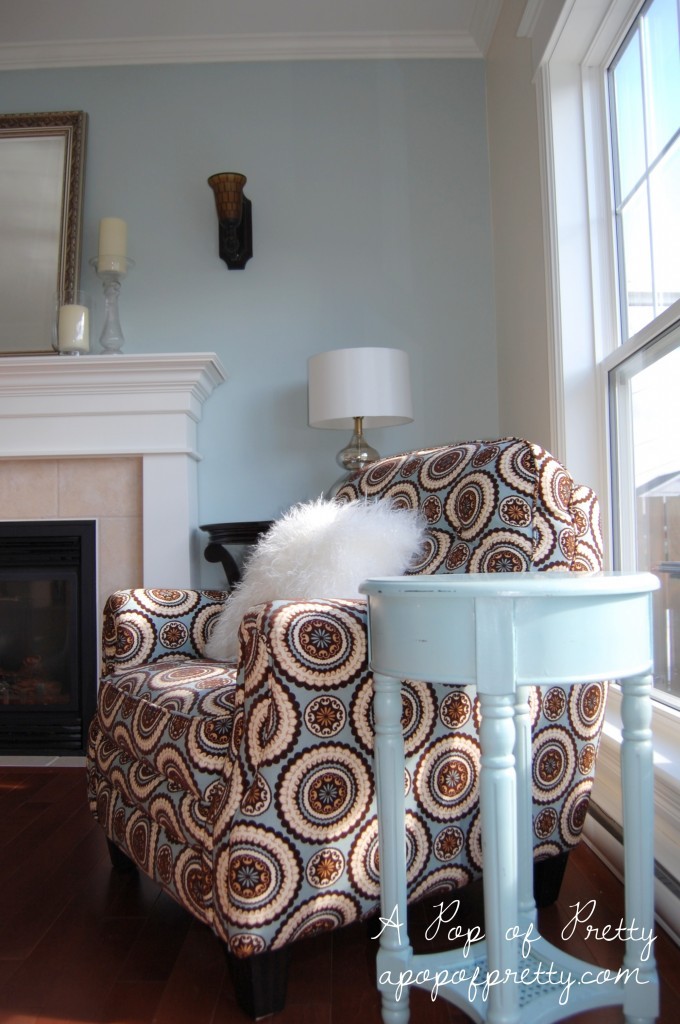 I spent Friday evening putting the living room back together after the week of painting.
In case you missed last week's posts, we just painted the living room with Benjamin Moore's Woodlawn Blue and Navajo White.  It used to be a green-beige color (Kalahari Beige by SICO).  I can't tell you how much better this feels! (Click here to see the before pics).
I still haven't put my drapes back up, or put anything back up on the walls.  To tell you the truth, I am LOVING the bareness.  I know, I know…for a gallery wall freak like me, that's really something.  There used to be 30 pictures above the sofa…now nothing!
But the bare walls make the room feel soooo quiet and peaceful.  And believe me, after a day with 2-year old twin boys, I need all the peace and quiet that I can get!
I'm not sure if I'll go back to a gallery wall in this room.  I loved it, but it doesn't seem like it would work as well now.  The colors are very serene…so why add extra 'noise'?
We are waiting to review some family portraits this week that we had taken before Christmas, so eventually, we may hang some of those photos in b&w in here.  But for now, I'm just enjoying my naked walls.  It's such a big change from before; but a surprisingly welcome one.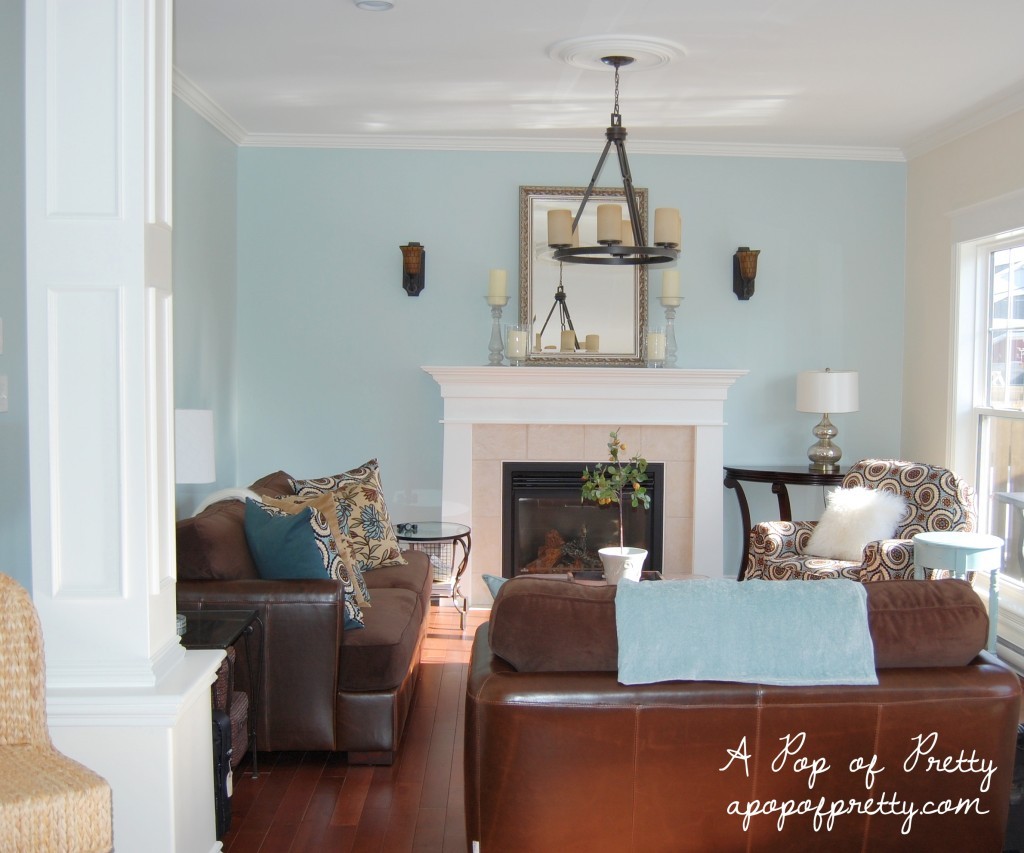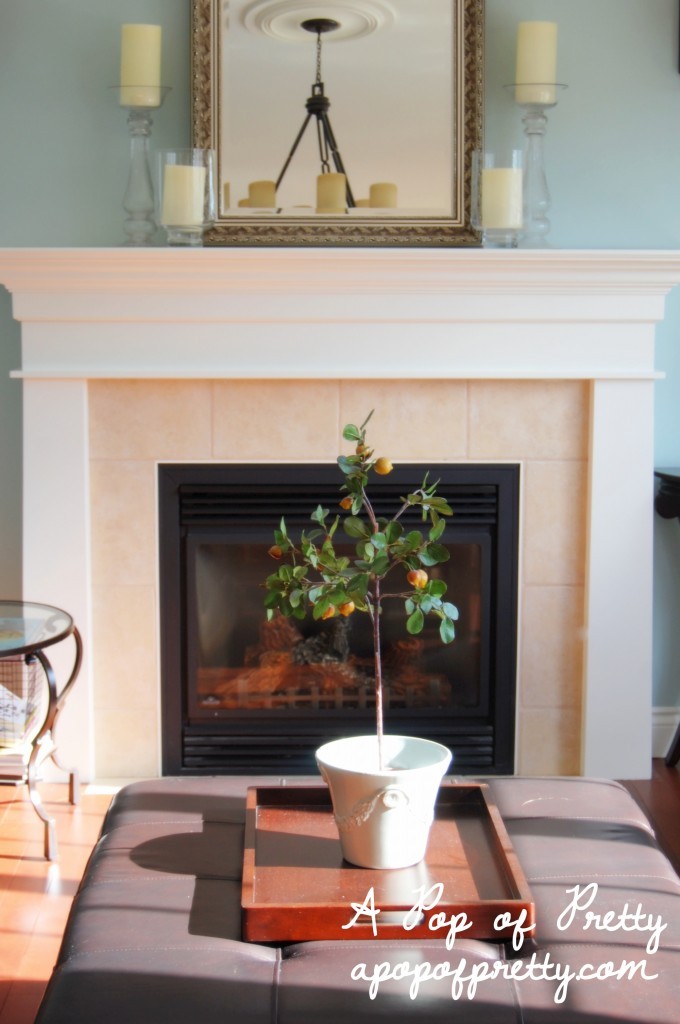 Next, we're on to the kitchen, which is directly across from this room (its open concept).  For the walls with our white kitchen cabinets (click here to see that space), I decided on a gray with a hint of brown/taupe from Benjamin Moore.  It's called Silver Fox.  I think its going to look good, but you never can tell until that first coat goes on!  I'll show you how it goes over the next few days!
Have a great Monday.
Kerri