This post was most recently updated on September 22nd, 2019
I love this time of year.
Fall is my absolute favorite time to decorate.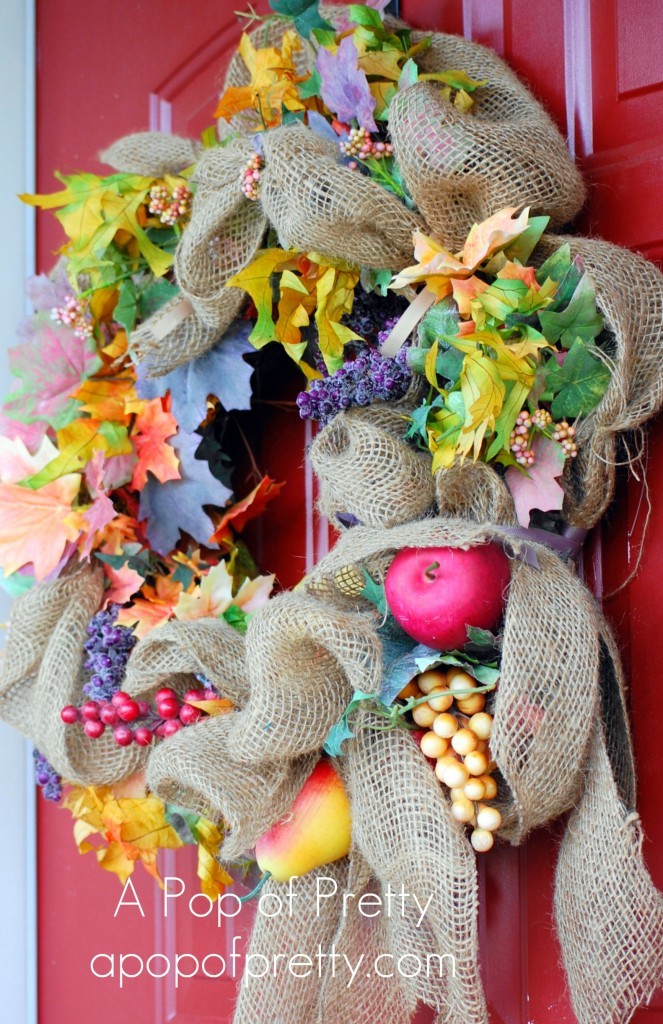 Over the past few days, I've been adding a little autumn to my front porch/deck.  I am sure that my summer-loving neighbours are ready to kill me; after all, it's still officially summer by the calendar!
However, the kids are back to school, and there's a chill in the air, so I am welcoming Fall with open arms.
This fall wreath has been kicking around for years. I think I originally made it almost 10 years ago, if you can believe it. Sure, I could make something new (and a little more trendy), but I love the colours in this wreath. So whenever it starts to look a little sparse or faded, I add a little something new to brighten it up.
This year, I added the burlap to give it a bit more volume.  I simply took a roll of burlap 'ribbon', which you can find at a craft store, and wrapped it through the wreath, using some pieces of wire here and there to create the 'loops'; in the same way that you'd add mesh sinamay to a Christmas tree. To ensure it felt 'hand-crafted' rather than manufactured, I was careful not to make it look too perfect. I created the loops through both the front and the back of the wreath, and made them all different sizes.
Here's how it looks on the door! It just goes to show that an oldie but a goodie can be revived with a little TLC.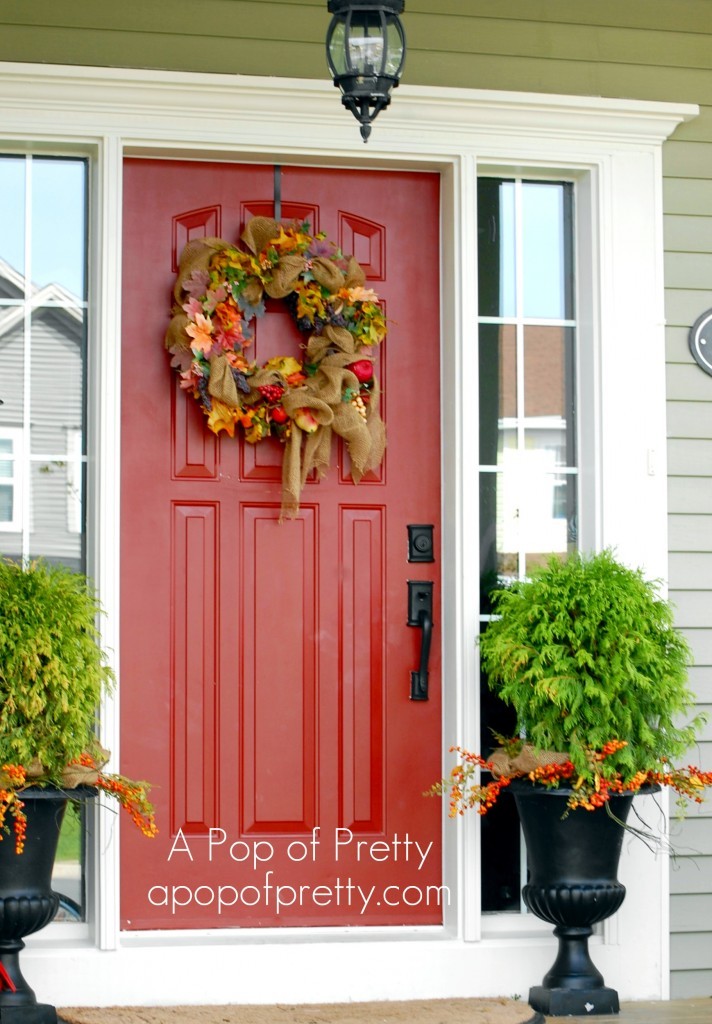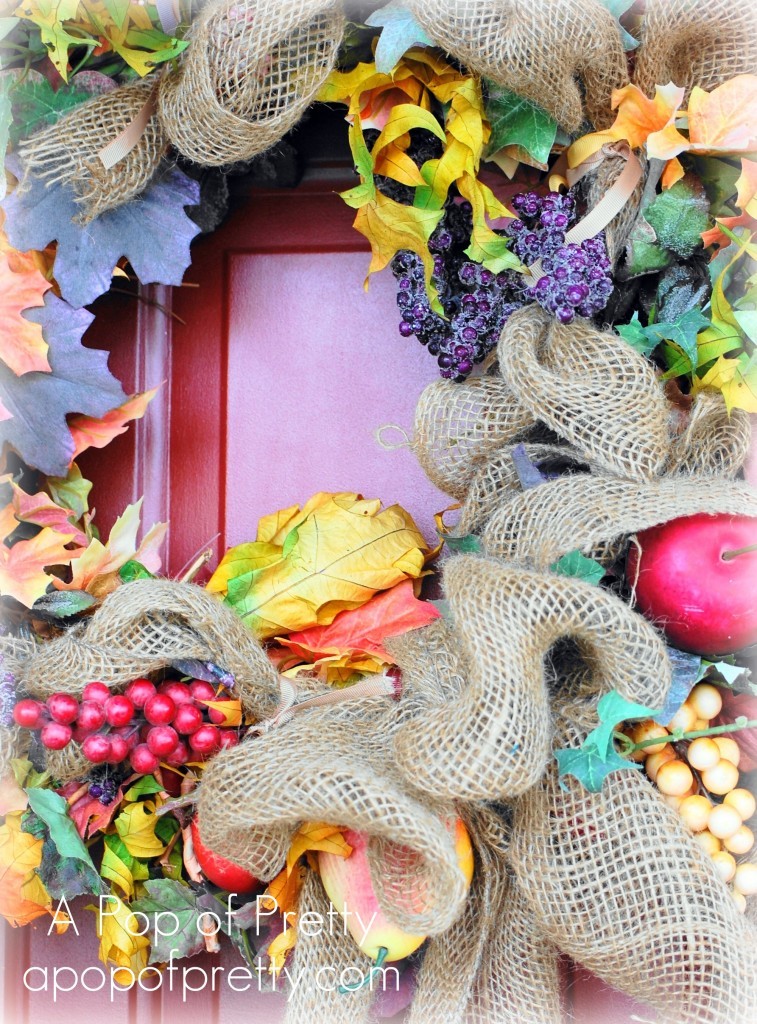 How about you?
Are you ready to say good-bye to summer?
Until next time, happy Fall decorating!
Kerri
P.S., I'm sharing this at:
The Inspired Room's Fall Nesting Party
and
Southern Hospitality's Fall Door Decor Party