This post was most recently updated on September 23rd, 2019
Yesterday, I showed you my Fall wreath on my front door, which got a little makeover this year with some burlap.
Here it is again, in case you missed it.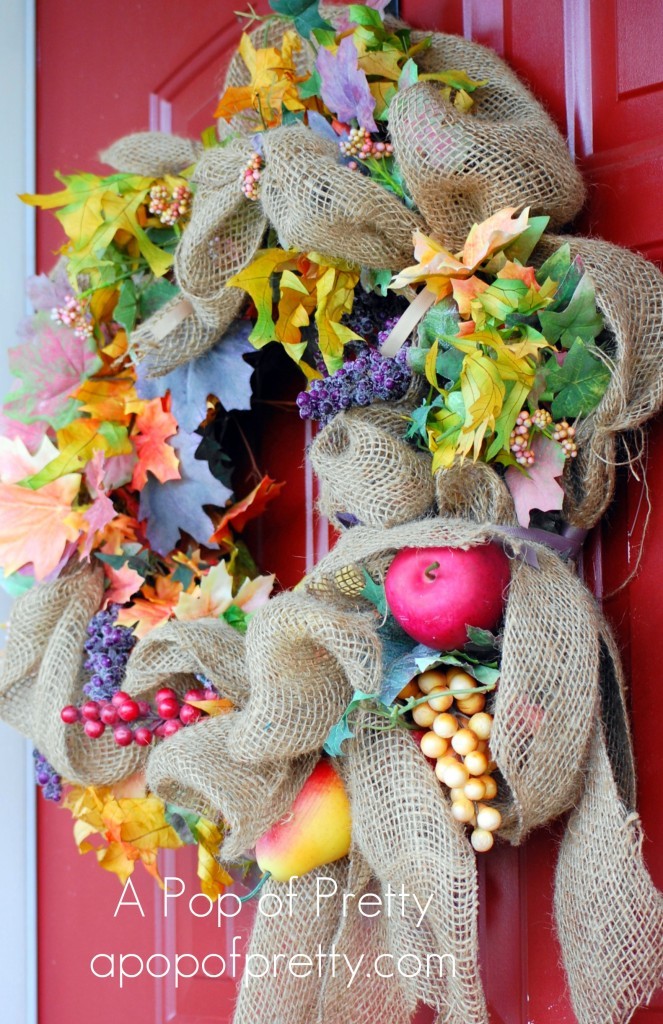 The nice thing about having a covered front deck is that you don't have to limit exterior decor to just your door.  It gives you a little more space to have some fun with Fall decorating.
A covered porch also allows you to decorate outside without worrying (too much) about all your goodies blowing away.  I guess that depends on where you live, now doesn't it?!?
Well, unfortunately, I live in one of the windiest parts of the world. We get some crazy strong winds out here on an island in the Atlantic Ocean, especially in hurricane season.  So even with a covered porch, a little fish line certainly doesn't go astray!
I'll be tying down my Fall urns and other decor items to ensure they survive another year!
Here's a little peek at what I've been up to…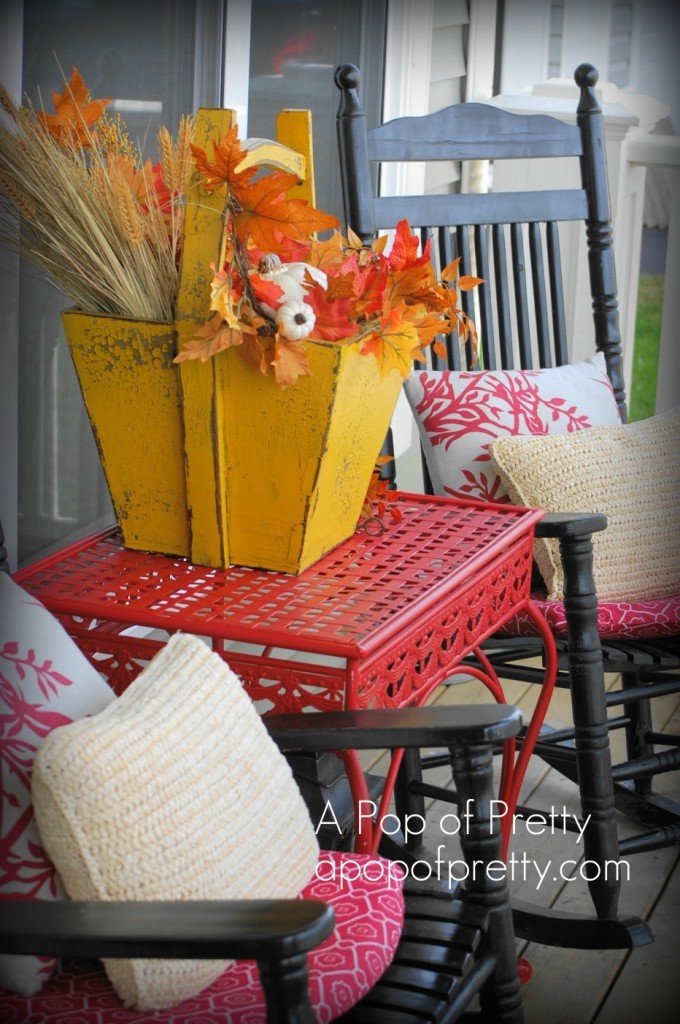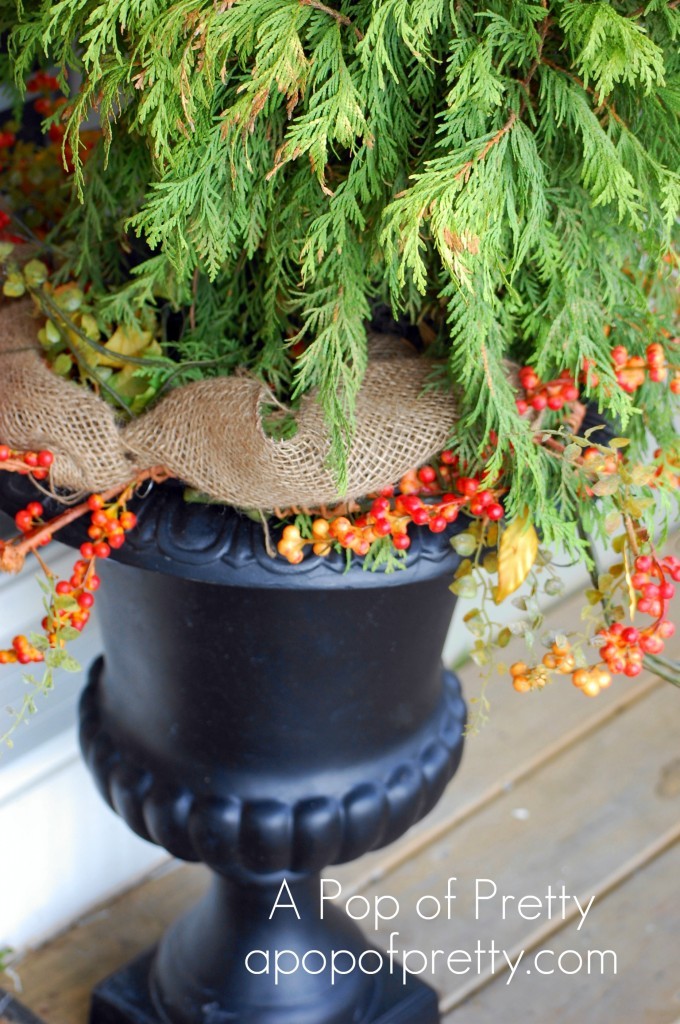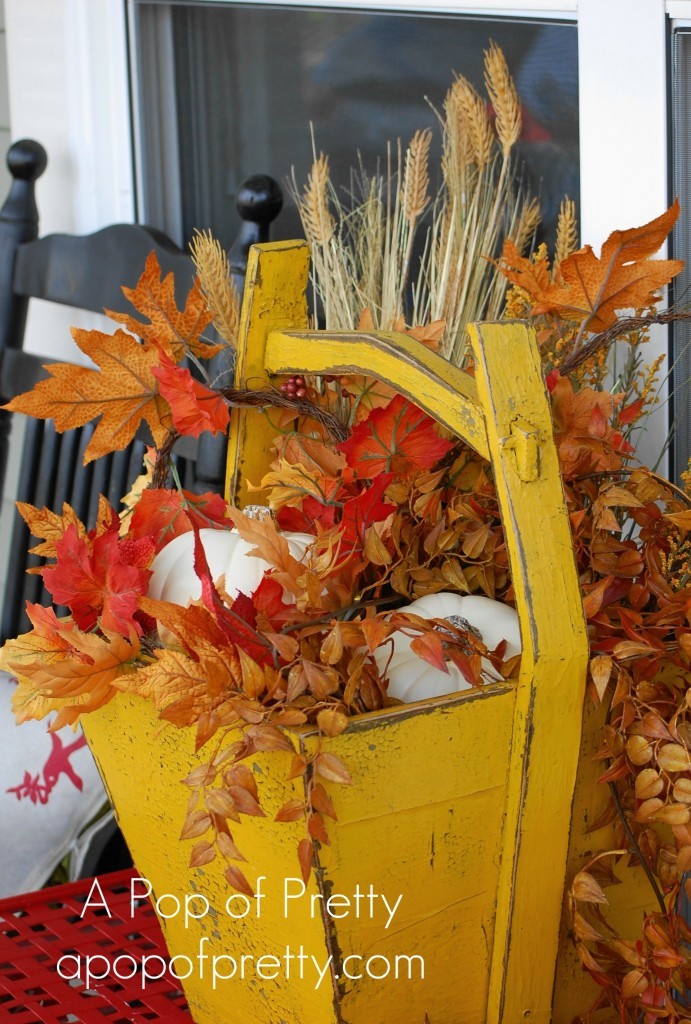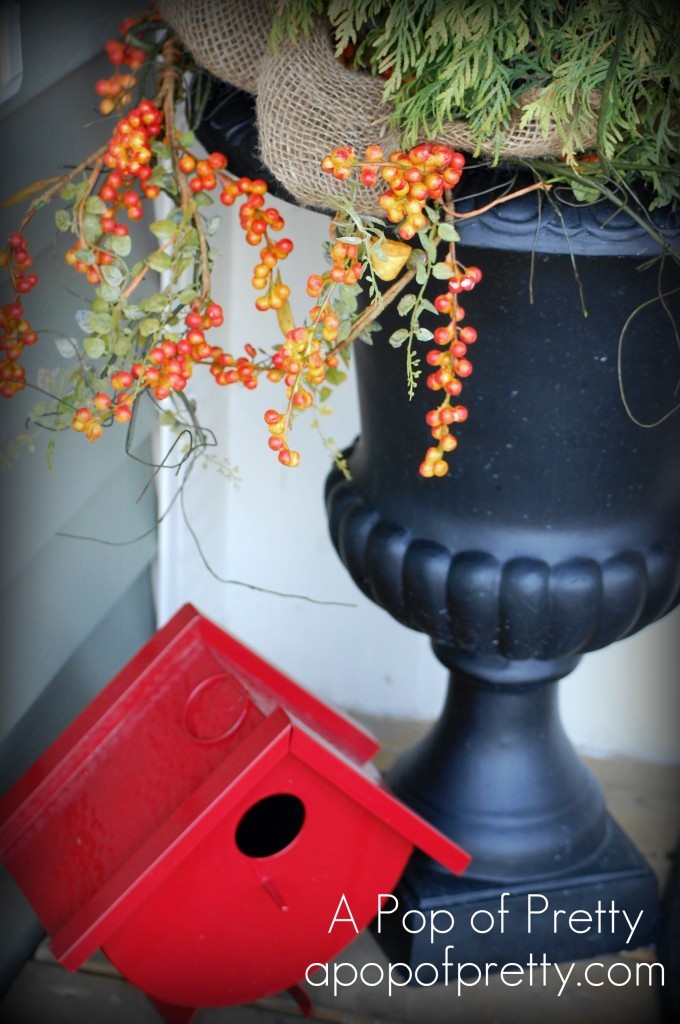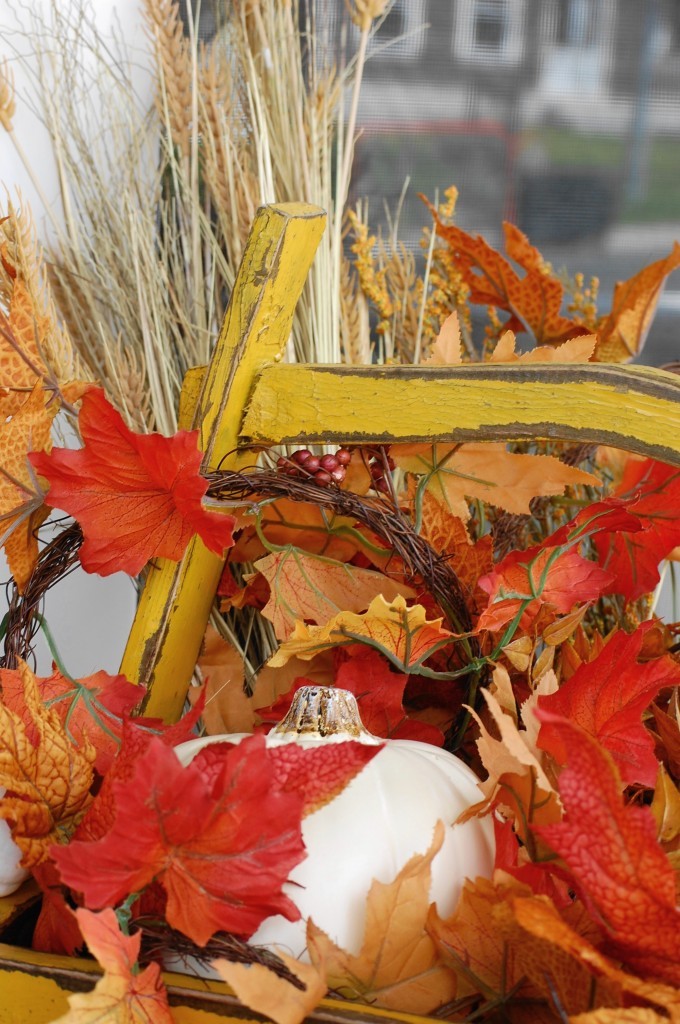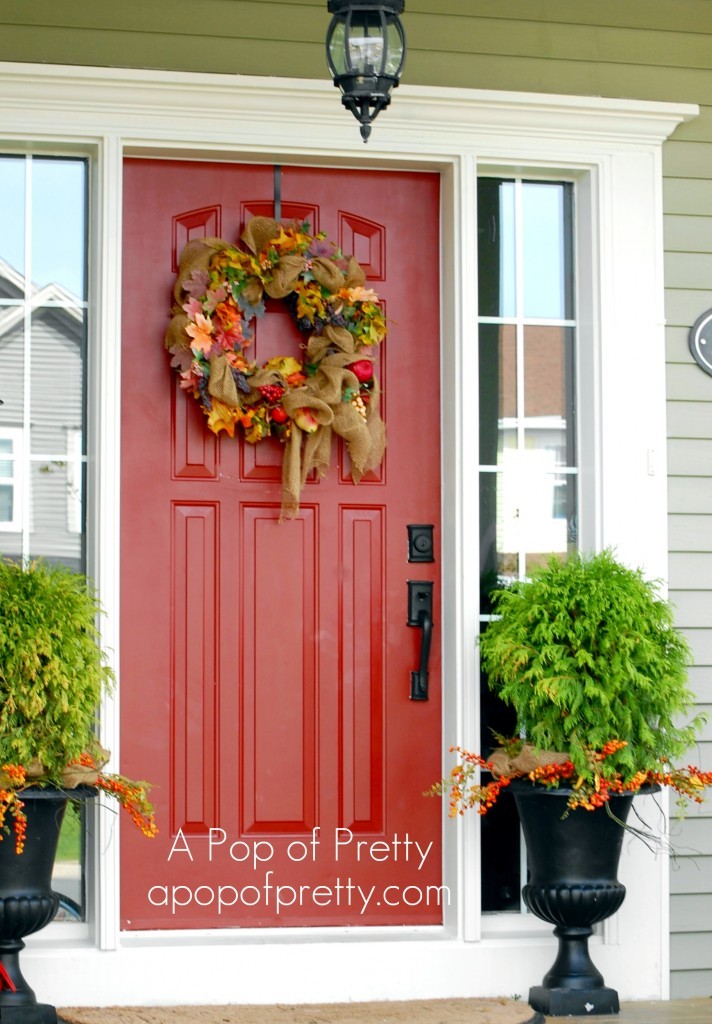 Have a happy Fall(-ish) day!
KL
PS – I'm sharing this at: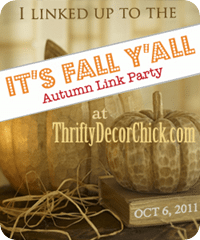 The Inspired Room's Fall Nesting Party
and