This post was most recently updated on September 22nd, 2019
I've said it before: picking paint colors is my least favorite decorating activity.  I love the end result of a freshly painted space (and, who doesn't?), but I find the whole process of picking the perfect hue a little nerve-wracking.  I like having choices, but come on, who needs a thousand?
The last time I was in paint chip paralysis was when picking colors for our basement reno.  (See "Picking Paint: When the Love is Gone".) But, in the end, I was pleased with how everything turned out down there.
Now, I'm trying to select colors for our main floor, including our kitchen, dining area and living room which is all open open concept.
We've changed a lot of things in that space since it was painted 4 years ago so I've been itching to change the paint color.  My dad is a great painter, and has offered to paint the space for us. (Well, OK, it took a little convincing, especially since there are a least 167,000 holes to fill from the gallery wall over my sofa.  Gotta love Dads.)
The current color is called Kalahari Beige from SICO – its a "beige" that reads  green.  (See "My Paint Colors"). I really like it, but I originally selected it as a match for our light olive green living room furniture.  It does nothing for our new furniture.
We now have a chocolate brown sofa, french blue accent chair, and new drapes from Restoration Hardware that are bone and muted blue.  The blue in the drapes is actually called "Eucalyptus" which I find odd since its definitely a shade of blue not green.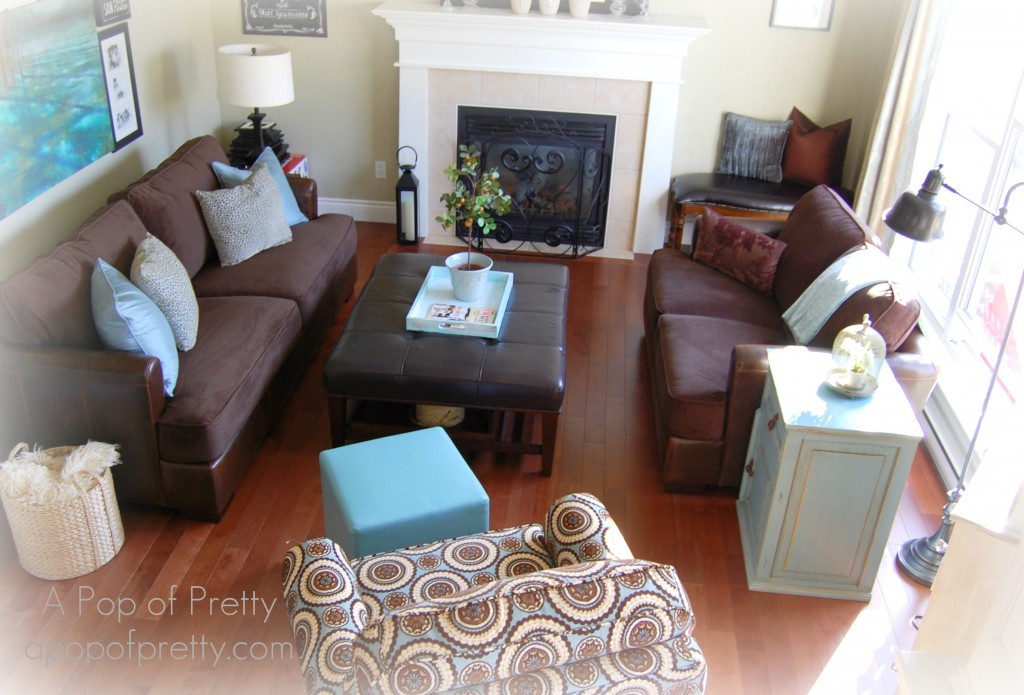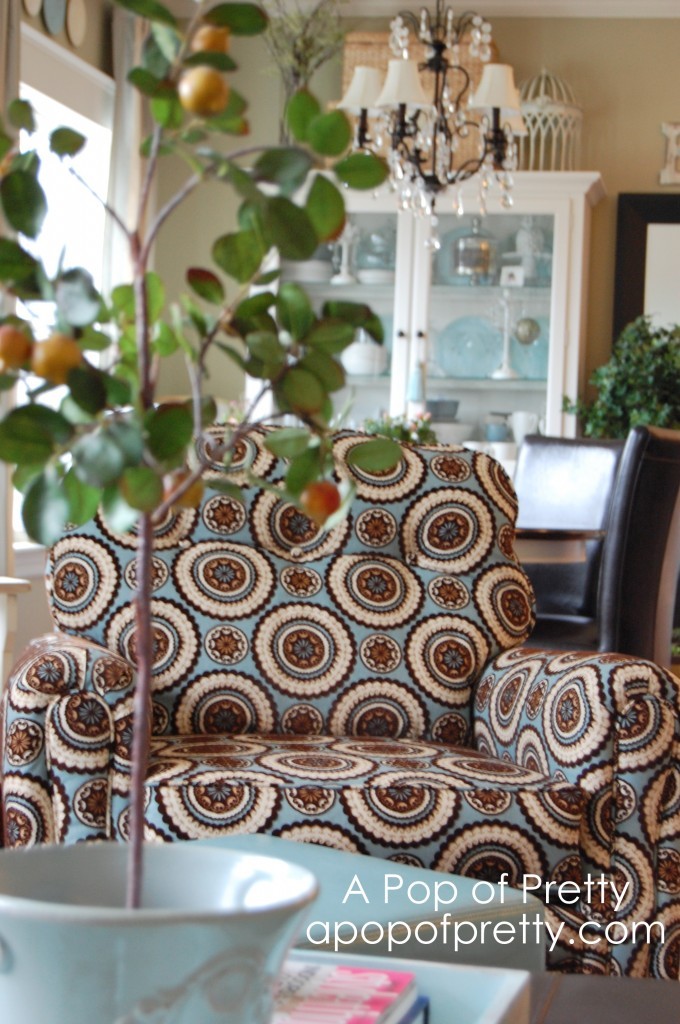 I want to pick up on the creamy white in the chair and drapes, but still have a pop of color with an accent wall or two.  I think I've finally narrowed it down to some combination of the following:
Benjamin Moore Navajo White
Benjamin Moore Woodlawn Blue
Benjamin Moore Silver Fox
I am LOVING pewter and gray these days, but was torn on whether I could successfully add it to this space.  I think it would look awesome on the wall with my white kitchen cabinets (which is directly across from the living room).  It would also play nicely off the stainless steel appliances, the silver tones in my sea glass back splash, and the grays in my counter.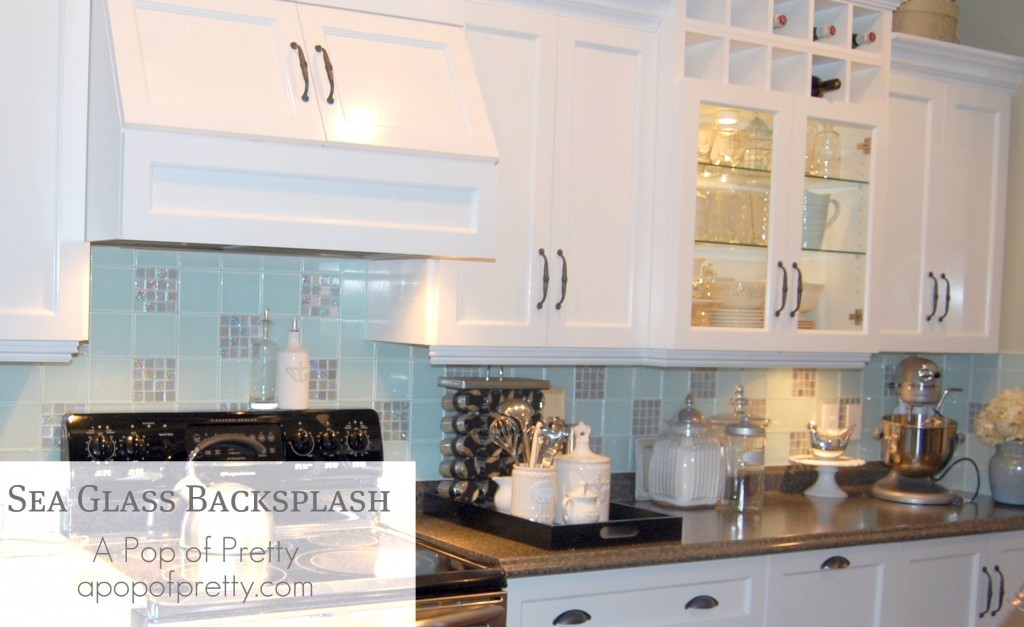 But given that I have some chocolate brown in the other part of this open space (the sofa, etc), I was unsure.  I guess it depends on the gray you pick, now doesn't it?  There are sooooo many! This taupeish gray from Benjamin Moore, SILVER FOX 2108-50, seems like it might work well. (Knock wood).
It was hard to resist if I go on this description alone: "This is a warm, taupeish gray, what artists call a French gray. Very relaxed and chic. It immediately puts me on the Île Saint-Louis overlooking the Seine. It's equal parts earth and air, to use feng shui terms, which means it's perfect for a small, narrow entrance hall, because it adds warmth and air at the same time." [Source]
Hey, any color that transports me to Paris is a winner in my books, lol.
What do you think?  Do you have any experience with these colors?  I'd love your feedback!
Kerri