This post was most recently updated on September 23rd, 2019
Hello my friends, and happy (almost) Valentine's Day!
I love Valentines Day for a bunch of reasons, but mostly because I love all things pink.
I find it fun to play around with pink accents in our home in February, as it's a colour that I don't normally use in the main area of our home.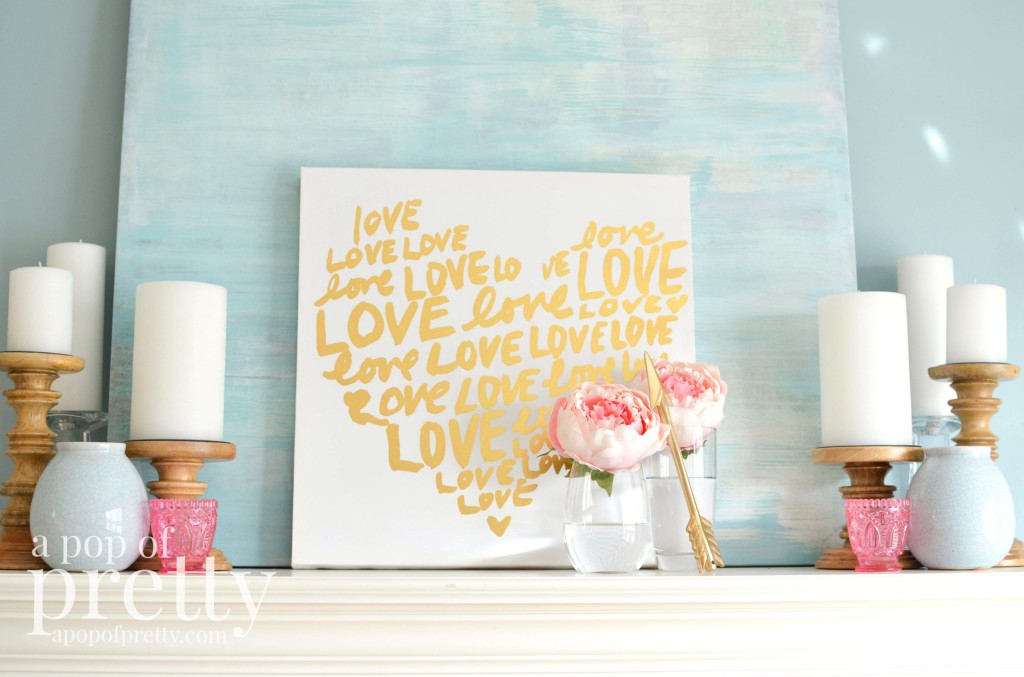 If there's one thing I love more than pink, it's pink and gold. For Valentines Day this year, I played around with a pretty combination of pink and gold on our fireplace mantel.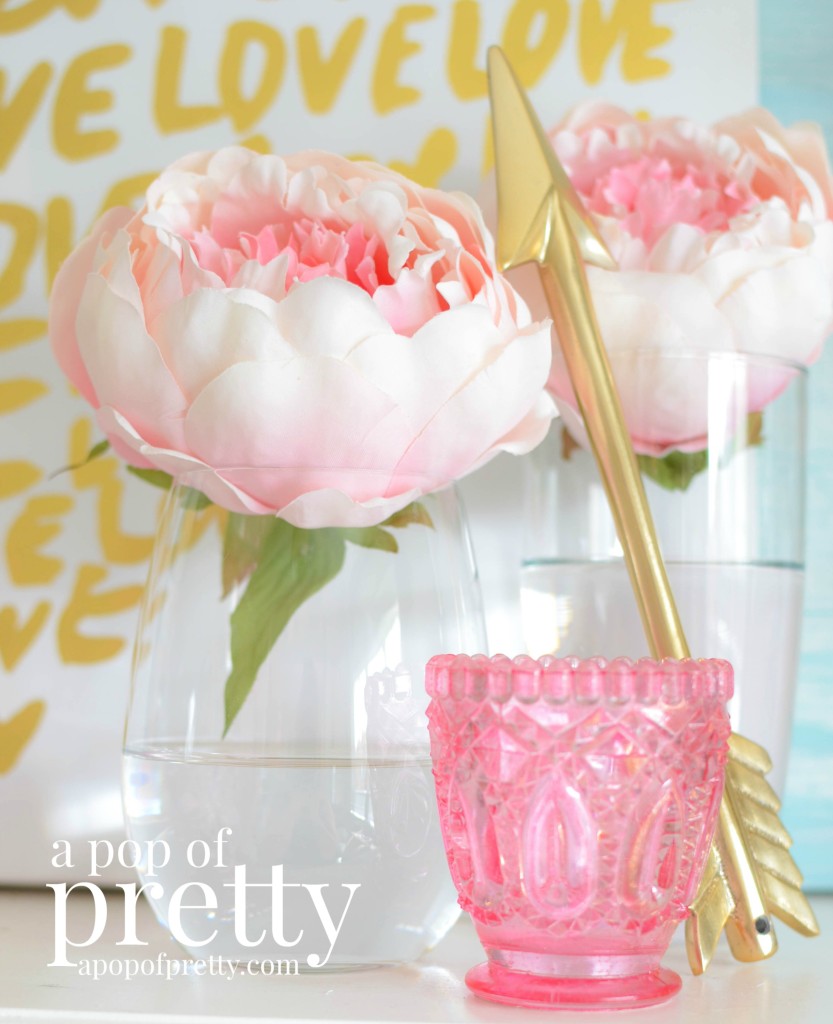 These accent colours actually play really well with the soft blues and creams in our family room.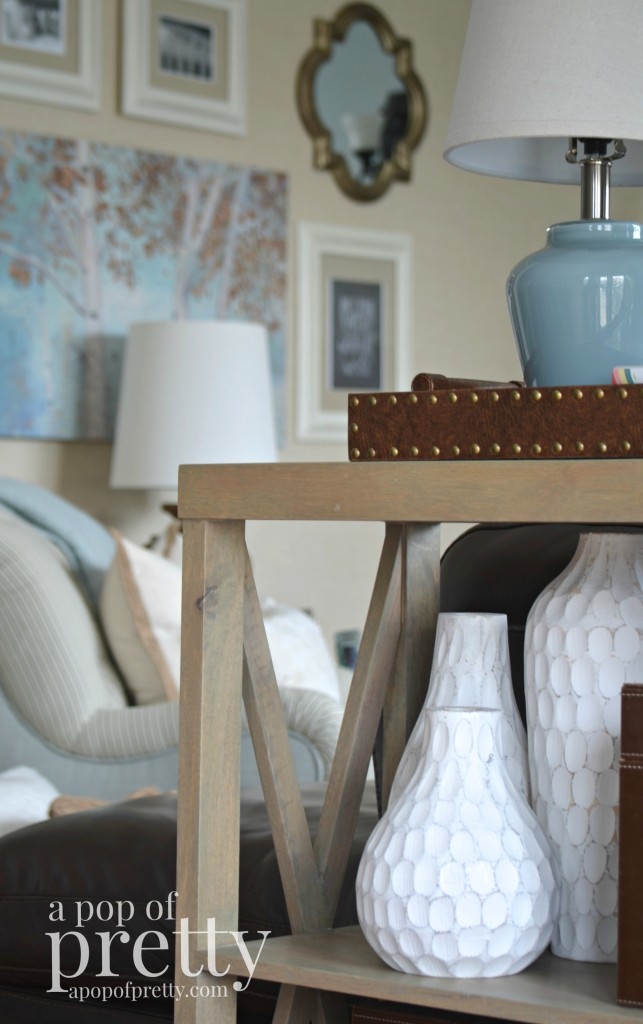 So now I'm wondering how I can incorporate some soft pink into the room year-round! Hmmm. Perhaps I'll search for some pretty watercolour art with soft pink to insert in a frame or two on our gallery wall in this room.  I'm feeling inspired!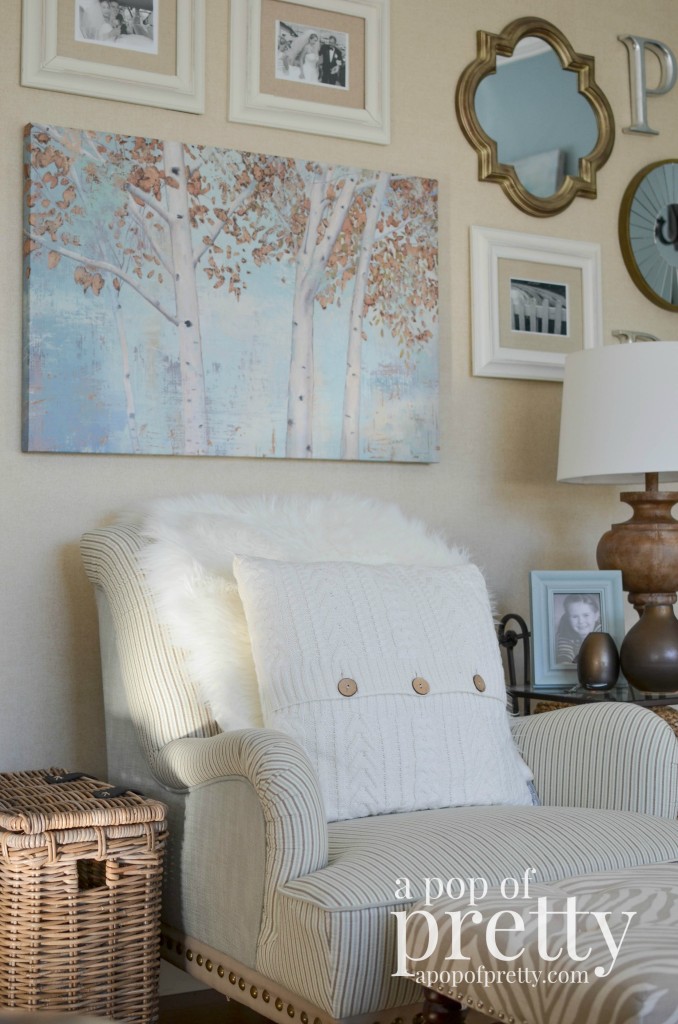 Whatever your plans are for Valentine's Day this year, I hope they involve a little pink!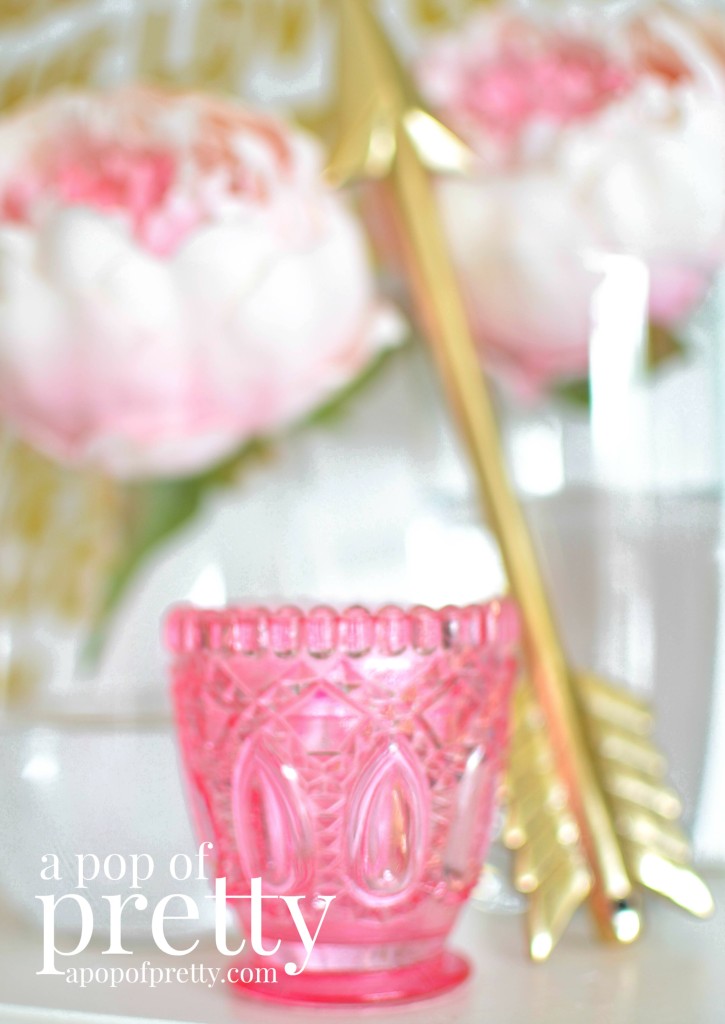 Until next time,
K.