This post was most recently updated on September 22nd, 2019
Are you an Etsy fan like me?  Etsy is always my first stop when I'm looking for something unique or special.  Plus, I love supporting small businesses and craftspeople. Since Valentine's Day is just around the corner, I thought I'd share a few pretty Valentine gift ideas that caught my eye there.  Just click on the links in the source list below to take you to Etsy.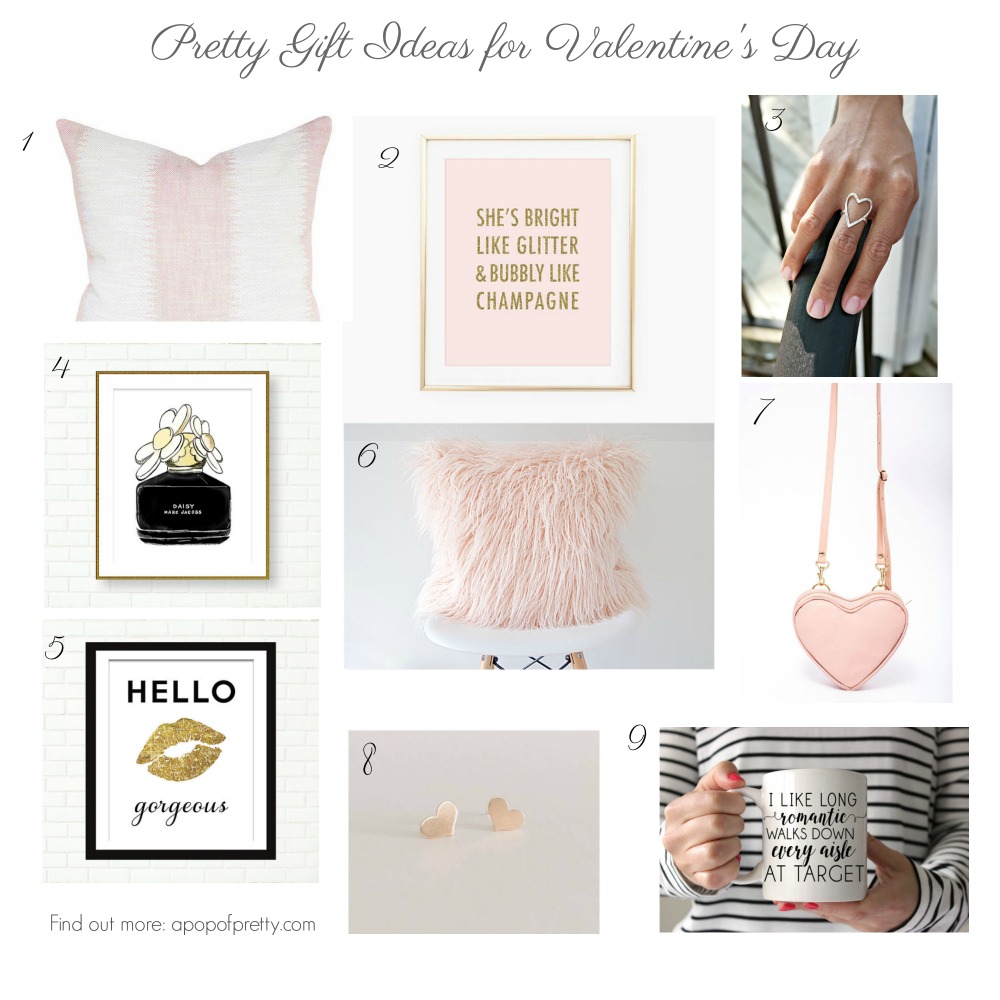 Valentine Gift Ideas
(Note: This list contains affiliate links but that does not increase the price you pay.)
You may notice that most of these Valentine gift ideas are more for "her" than "him".
And, given that you are more likely a "her" (based on my blog stats), I thought I'd drop an idea.  Send your significant other this link if you love something on this list. Or better still? Buy yourself a Valentine gift! I know I just might. I mean, really, who doesn't deserve a blush pink faux fur pillow ;-)?
Thanks for popping by today.
Until next time,
K.