This post was most recently updated on September 23rd, 2019
Have you noticed that I haven't posted about my craft room yet?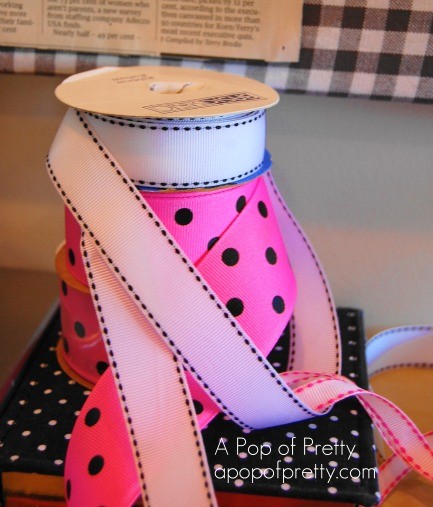 I cannot tell you how happy this craft room makes me.  I've been a 'crafter' since I can remember, but I've never really had enough dedicated space for all my crafty stuff.
Well, despite my excitement over it, it's still not 100% complete or 'photo ready'- and perhaps it never will be, lol.  I guess the thing about a craft room is that it inspires you to be crafty, and therein lies the problem of "the uncompleted craft room".
Since I've moved my stuff in there, it's pretty much looked like this…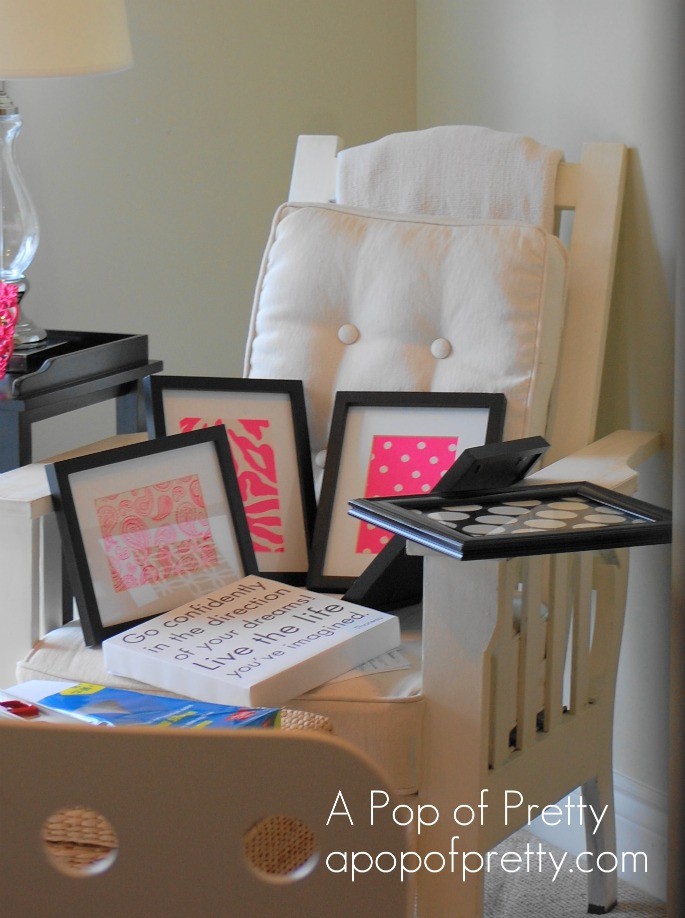 Or like this…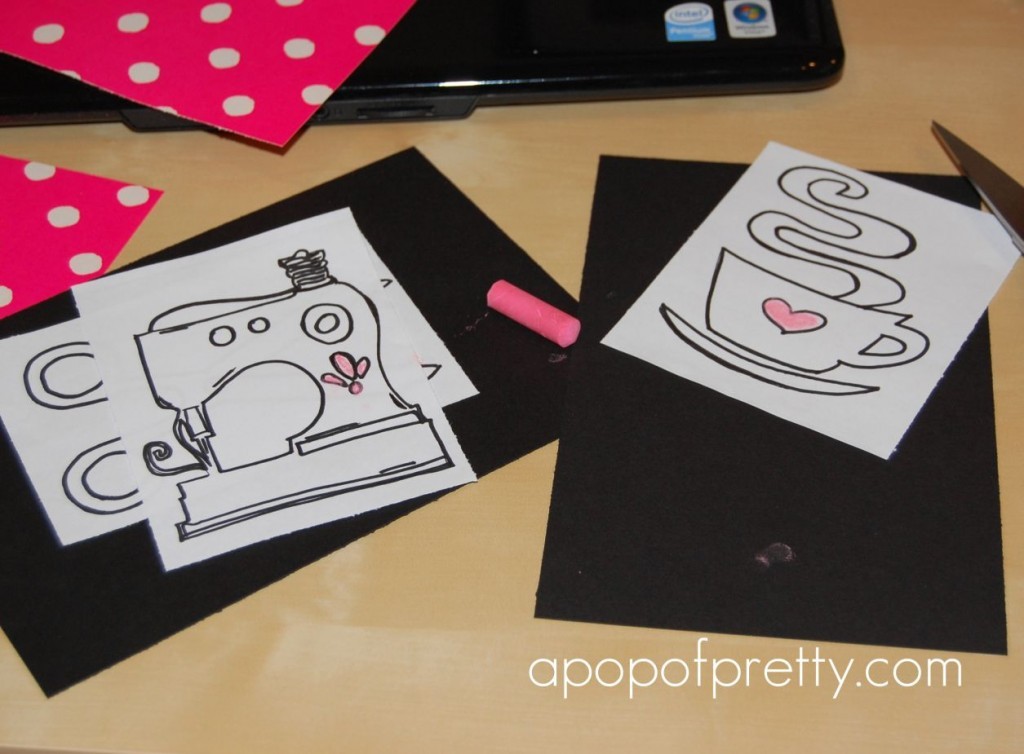 So, I thought I'd share a little work-in-progress craft room 'tour' for now.  And if it's ever tidy enough for a better one, I'll post some more pics then!
Last week, I posted about this wall art that I made from stationary and scrapbook paper. I've since added a couple of other pieces like the 'K' (found at Michaels for $5), and I made the the large CREATE piece with mirrored letters.
I used the IKEA Expedit storage unit that was already in the room.  It once stored my kids' toys before we moved the playroom downstairs.  Lucky for me, it was too daunting a task (for us anyway, lol) to disassemble it and move it down there.  So it stayed.  It's just as perfect for craft storage.  Gotta love IKEA.  The chair in this photo was my grandmother's.  I refinished it, and shared that post earlier this year.  Since I took this pic, I found this cute pillow for it…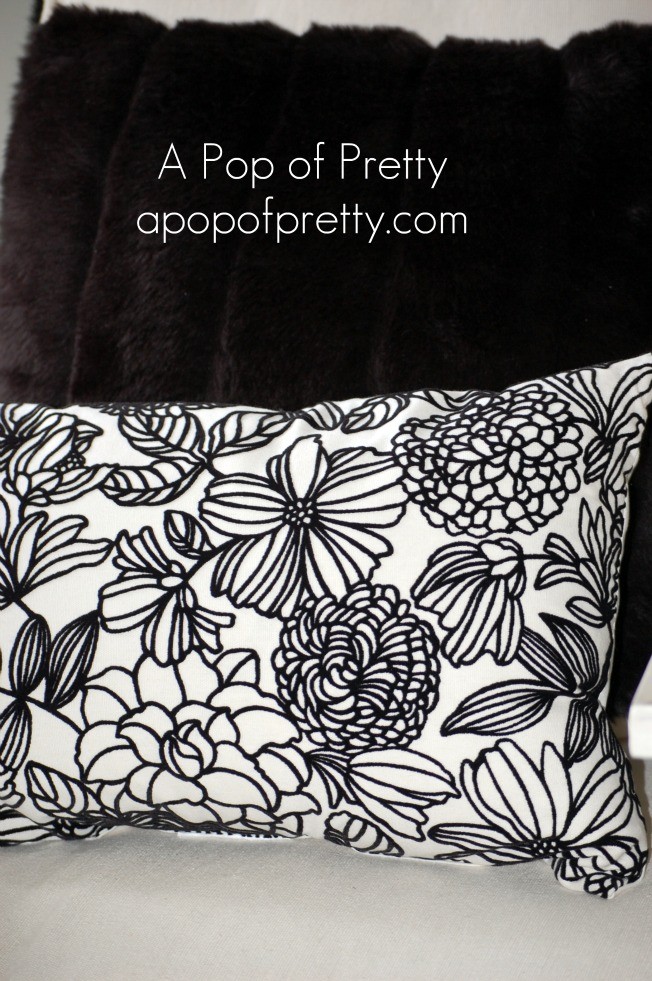 These pretty pink quatrefoil boxes which were a great find at Homesense started my whole 'pink' inspiration for the room.  I fell for them immediately.
You can find these 'snap together' opaque storage plastic boxes at Walmart from time to time.  I've been hoarding them whenever I find them there.  They are cheap and stylish.  PS – If you live in my local area, please don't shell the place out of them – leave some for me!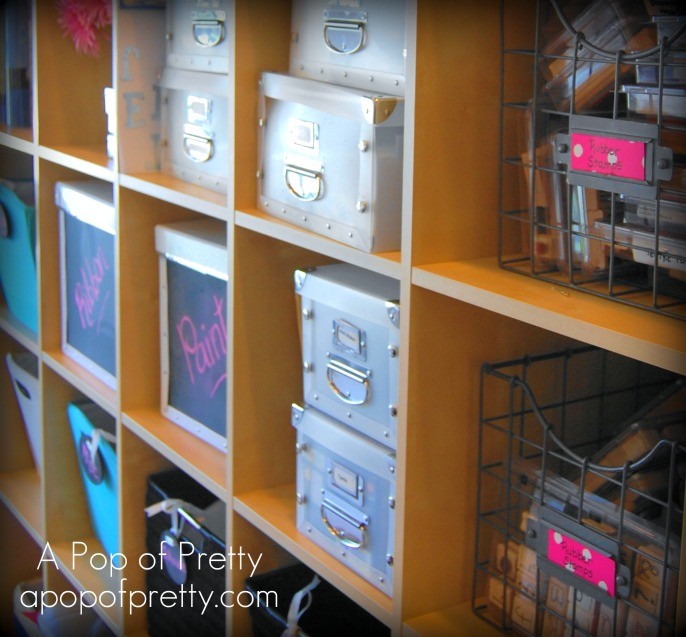 I am mad for industrial style wire baskets, but they're not exactly practical for storage (the holes).  I found these ones at HomeSense earlier this year, but never found a great use for them, until now.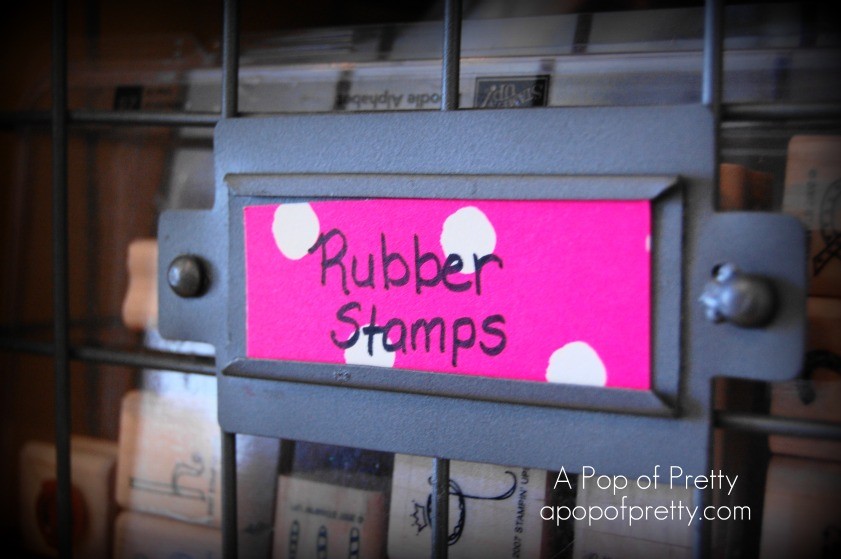 I found these pink votives  at Michaels.  It's truly embarassing how cheap they were.  But I'll tell you anyway.  $1.50 each.  Yup.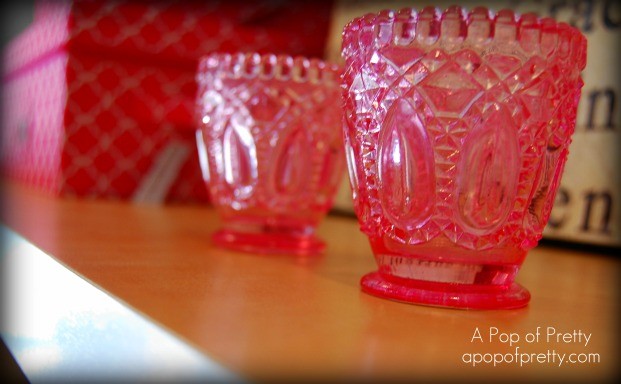 I labelled most of my storage baskets with chalkboard tags.  Whoever invented the chalkboard tag needs a medal. Seriously.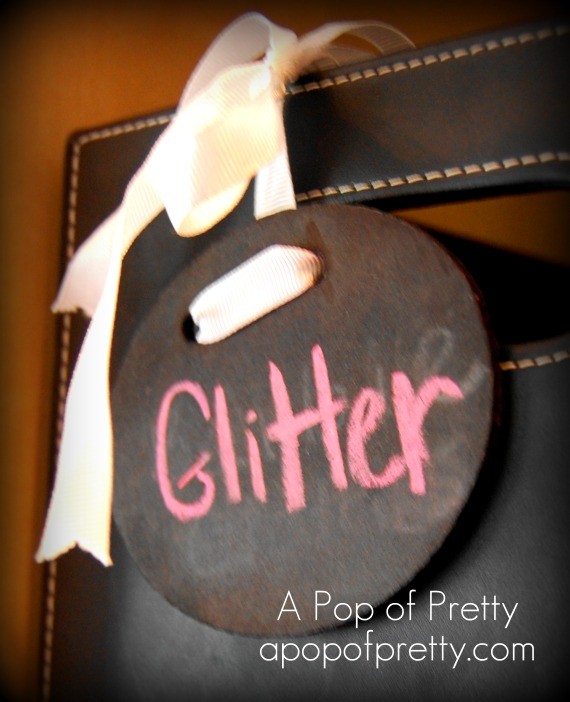 I covered two really big bulletin boards with this great gingham check fabric for just $20. Wanna know how? I used a shower curtain!  It's a great way to get a lot of fabric economically.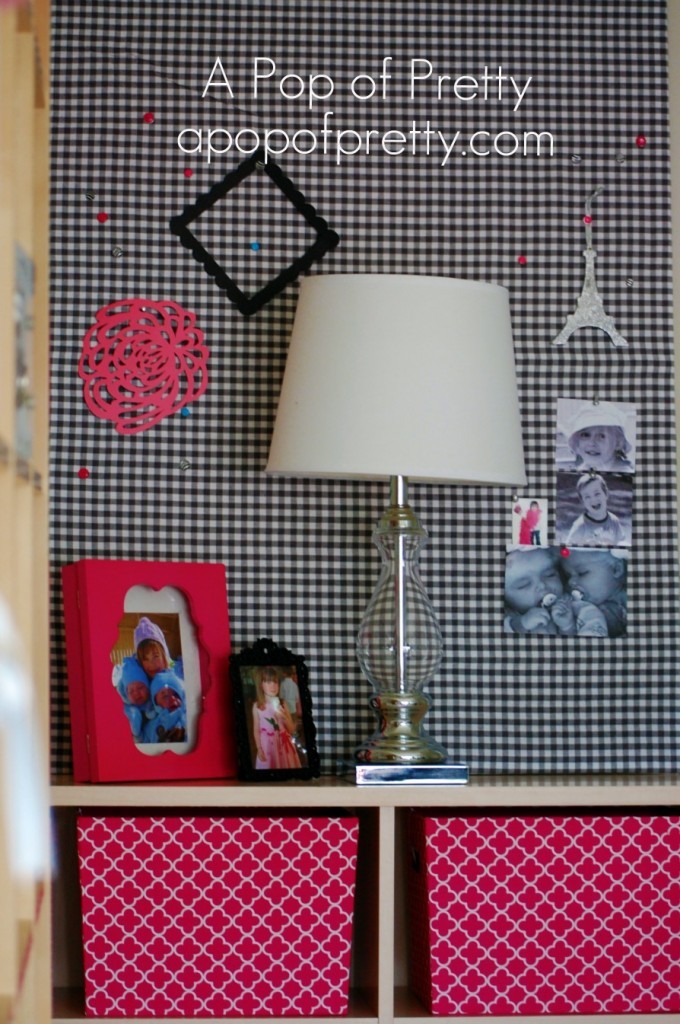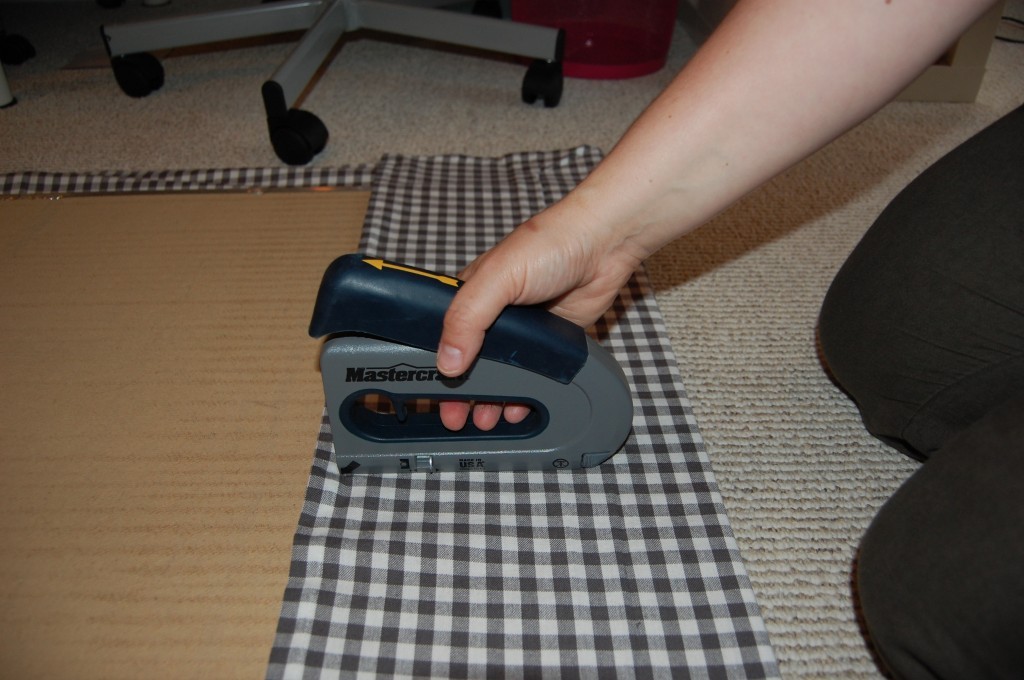 Here's the other one…I hung this one from a pink and black polka dot ribbon.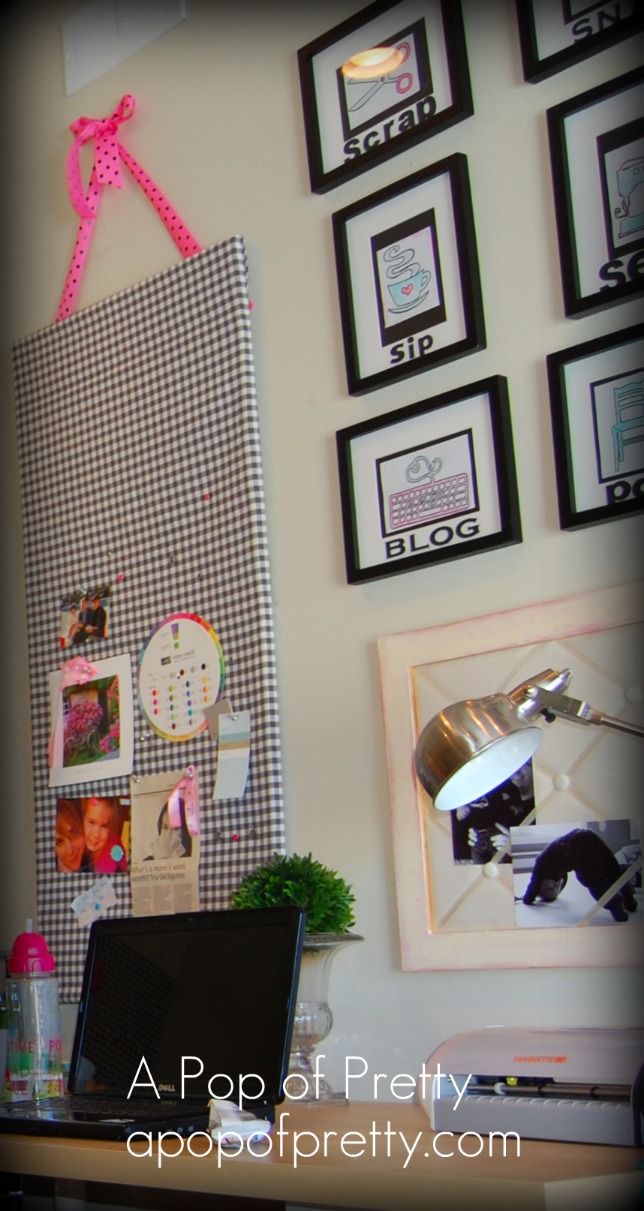 This DIY 'crafty word' collection that hangs over my craft desk was made using my Silhouette sketch pens and pastels. I posted about it last week.
Oh, and in case you haven't noticed by now, I am an accessories junky! Accessories were a cheap way to add some girly pops of pink, without committing to changing the neutral paint and window coverings!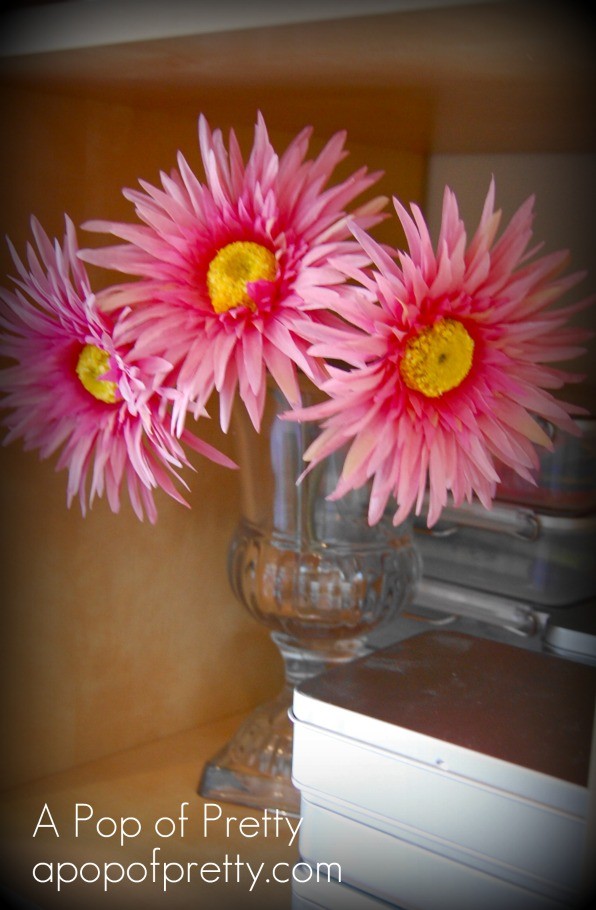 I was lucky enough to already have this white built-in storage unit / counter in this room.  My daughter used it for crafts when it was her playroom. It still stores all my kid craft supplies – like colouring books, finger paints and foamies – behind closed doors.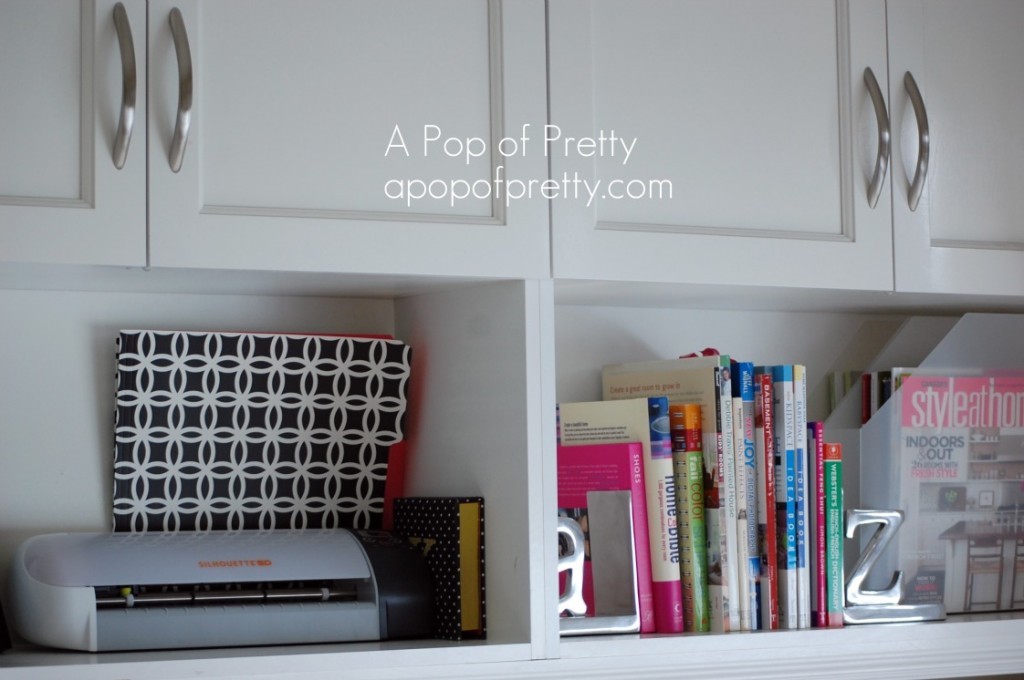 That's it for now!  Hope you enjoyed the tour!
Have a fab weekend,
Kerri
PS, I'm sharing this at some of my favorite blogs found here!