This post was most recently updated on September 23rd, 2019
Every year at this time, I like to visit our little summer cottage.  It's an old two-story home in a quiet town by the ocean. The front door a pretty shade of pale pink, and the window boxes are overflowing with flowers. From the aqua-painted Adirondack chairs, you can hear the waves crash on the nearby beach. The decor is simple and uncluttered, and the worn bookcases are filled with board games and great reads.  At night, the front deck is lit only by tea lights in mason jars filled with shells, beach rocks and urchins we've collected.
. .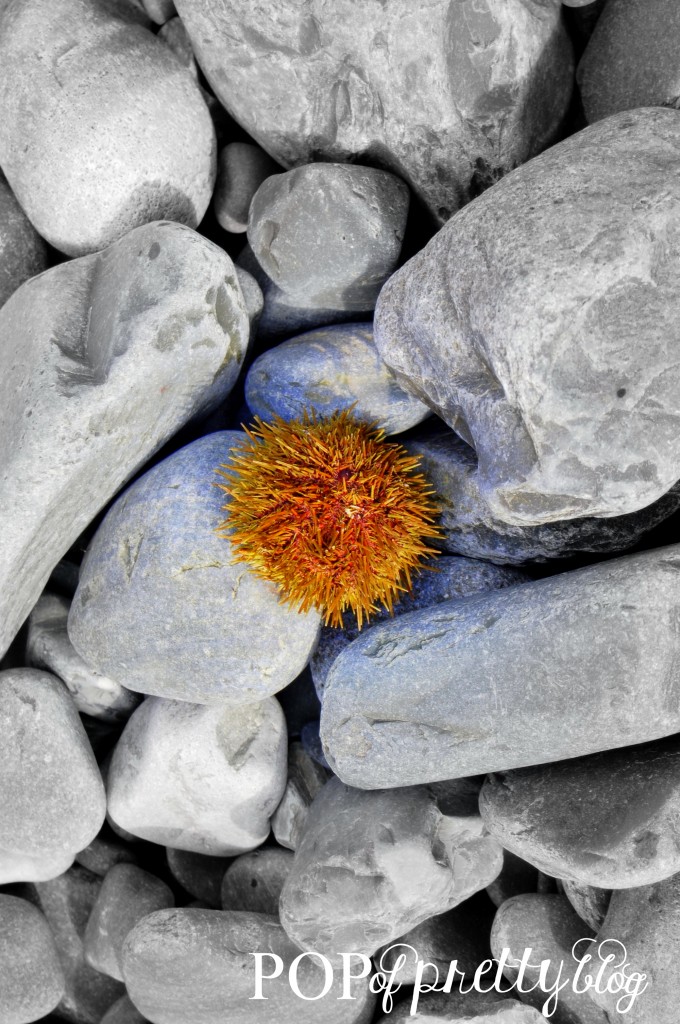 .
Haven't I told you about this place before? Oh, um, that's right.  I haven't.  Well…err…that's because it's not actually a *real* place.  I just visit it in my dreams.  (Hey, don't judge, lol.) But I've been dreaming about it for so long that it  feels real. That must count for something, right? You see, over a decade ago, we had our wedding reception in a clapboard-sided, saltbox-style B&B in a small town by the Atlantic Ocean. Ever since, I've been imagining a summer get-away a lot like that place.
.
Want to know what my dream summer cottage looks like inside?  Come along and I'll show you!
.
Well, for starters, the views are stunning.
.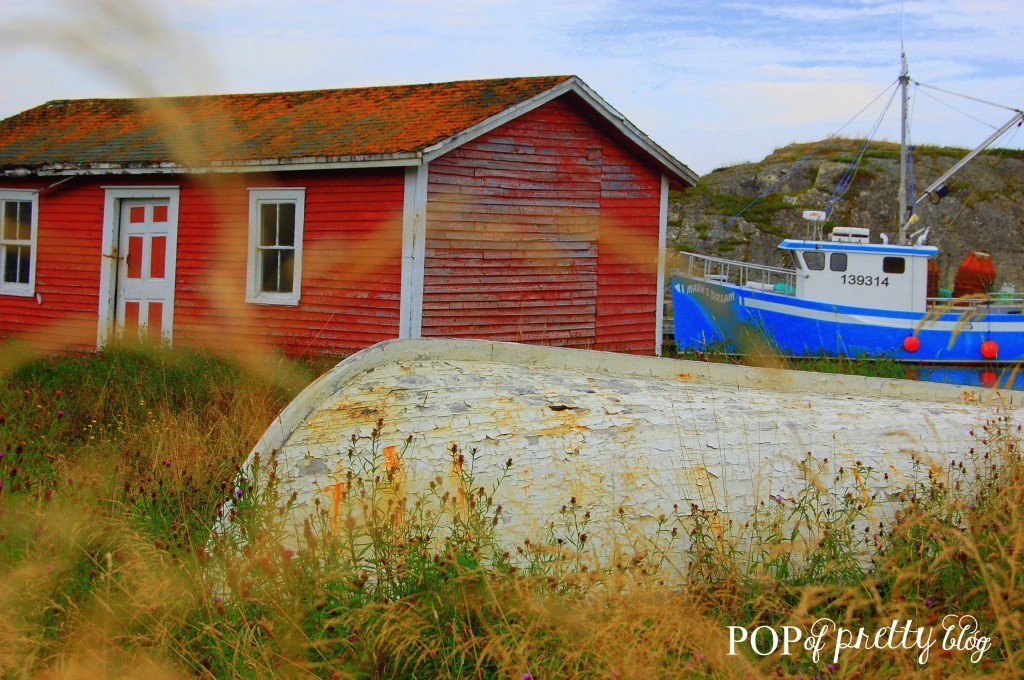 A photo taken in Brigus, Newfoundland
..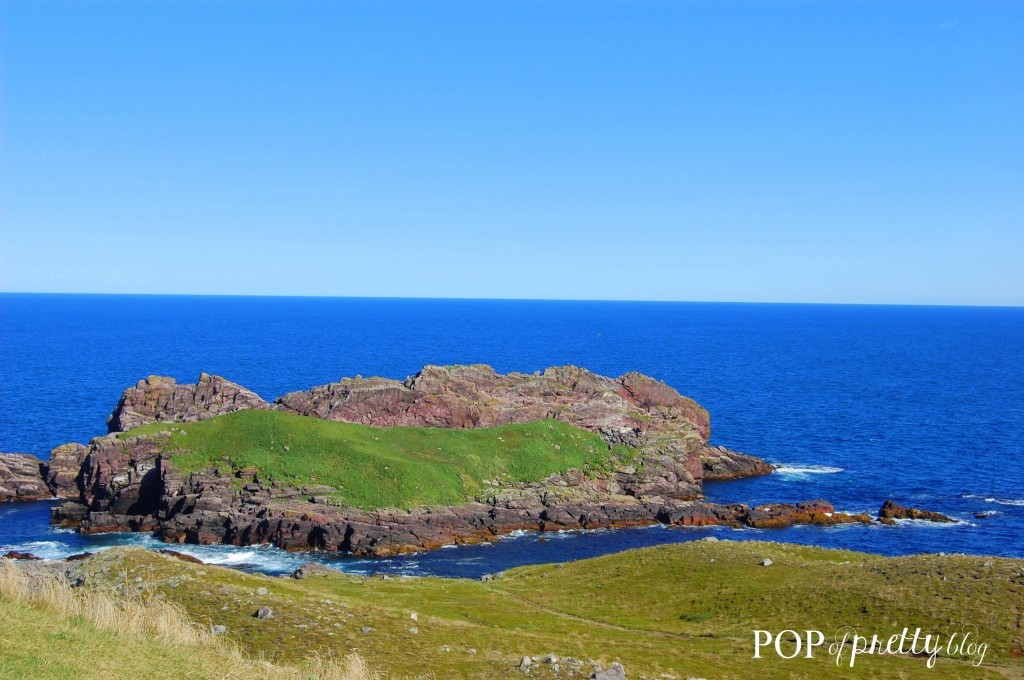 A photo taken in Ferryland, Newfoundland.
.
As soon as you enter, you can hang your beach bag or rain coat, depending on the weather.  And, everybody has a spot for wellies and flip flops.
.
Source and photo credits: A Beach Cottage (click to visit)
.(Used with permission from Cape Race Cultural Adventures.)
(Source: Cape Race Cultural Adventures.)
/
 The kitchen is tranquil and casual with white bead boarded walls and ceiling, and plank flooring.  The decor has a simple Scandanavian cottage-y feel, with rustic storage, open shelving, and some pretty touches like fresh flowers and white dishes. The fabrics are light and airy, like worn linens and neutral ticking stripes.
.
 Source: hviturlakkris.blogspot.ca (click image to visit)

.
Source and credits: Magdalena Bjornsdotter (click image to visit), via Desire to Inspire.
.
The sitting room would have light and airy windows to let the sun shine in.  A slipcovered sofa would be decked in cozy toss cushions and watery blues, and our collection of driftwood, coral and other great discoveries would be on display.
.
Source and credits: PorchLight Interiors (click image to visit).
.
You'd get upstairs by climbing a little staircase with a painted runner, and  quirky numbers or a fun quote that makes you smile.  A sisal rope railing provides a perfect rustic, nautical touch.
.

Source: Bockman + Forbes Design via Houzz
.
(Used with permission from Cape Race Cultural Adventures.)
Upstairs, the kids have bunk rooms for sleepovers with visiting cousins and friends. The walls are white planked, and the rooms are decorated with simple window coverings, cozy traditional quilts, and chippy painted furniture.
Source: ivillage (click image to visit)
The master bedroom would be a tranquil white haven, with simple decor – except perhaps a pop of color injected with a cozy throw or toss pillow.
 Source and credits: Lauren Leiss, Pure Style Home (click image to visit)
..
The bathroom would small but quaint, and painted in serene pastels.  It would have a traditional claw foot tub, and a sink set in an antique or painted chest of drawers.
.
And I would simply HAVE to hang this fab mason jar light in there!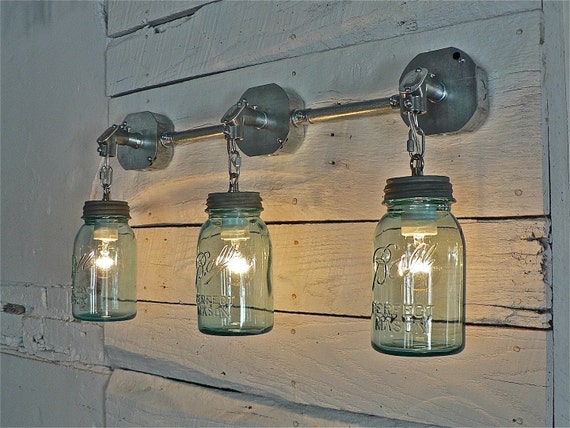 Source: Etsy – The Blue Cabinet – click image for Etsy shop.
Outside, you'd find a vegetable garden, a fire pit (for roasting mashmallows) and an oversized Scrabble Board just like this one.
.
Source: Sacramento architect Kristy McAuliffe, via Sunset.com.
So, do you have a summer home?  If not, are you dreaming of one like me?
I'm not sure when – or if – ours will become a reality, but I'm keeping my fingers crossed!
Until then, a girl can dream.