This post was most recently updated on September 23rd, 2019
La la, dee dee dah, da dum…dum, dum, dum…
.
Oh. my. gosh.  I'm soooo tired. Over the past two weeks, we switched two main rooms in our home, the living room and the TV room, and it was completely unplanned.  Here's a little hint why, in case you aren't already singing Billy Joel along with me…
.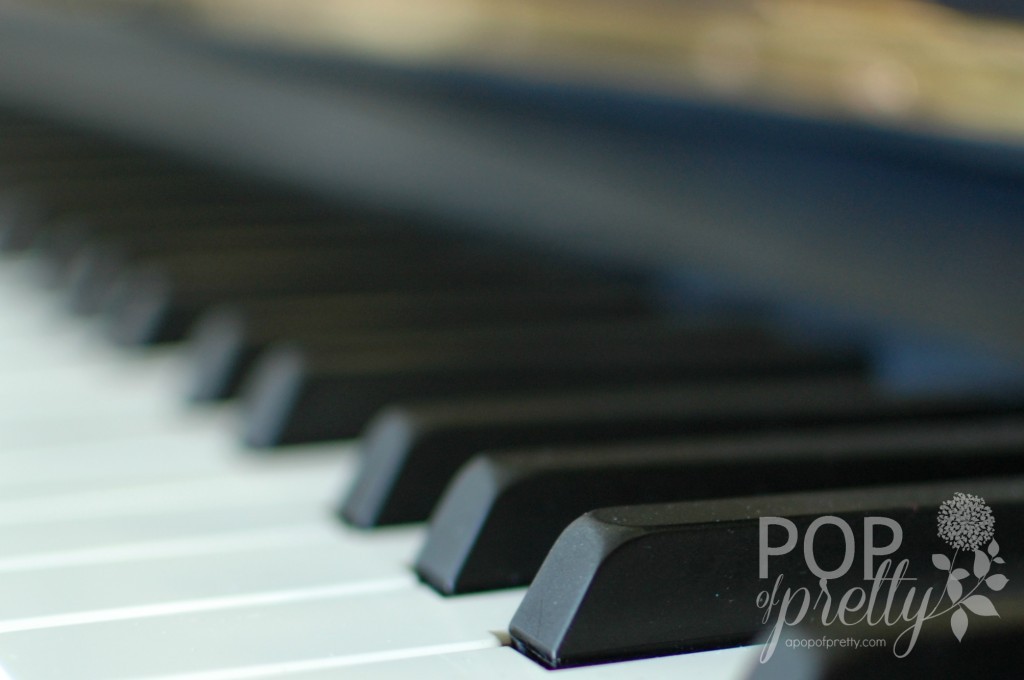 .
Yup, a piano.
.
We finally bit the bullet and bought a piano for our 9yo daughter.  She's been taking lessons for a couple of years, but practicing on an electronic keyboard.  We put off buying her a piano because we really didn't think we had anywhere to put one.  Our main floor is mostly 'open concept' with only a few walls, and the rooms we do have aren't that large.  But as it turns out, where there's a will, there's a way!
.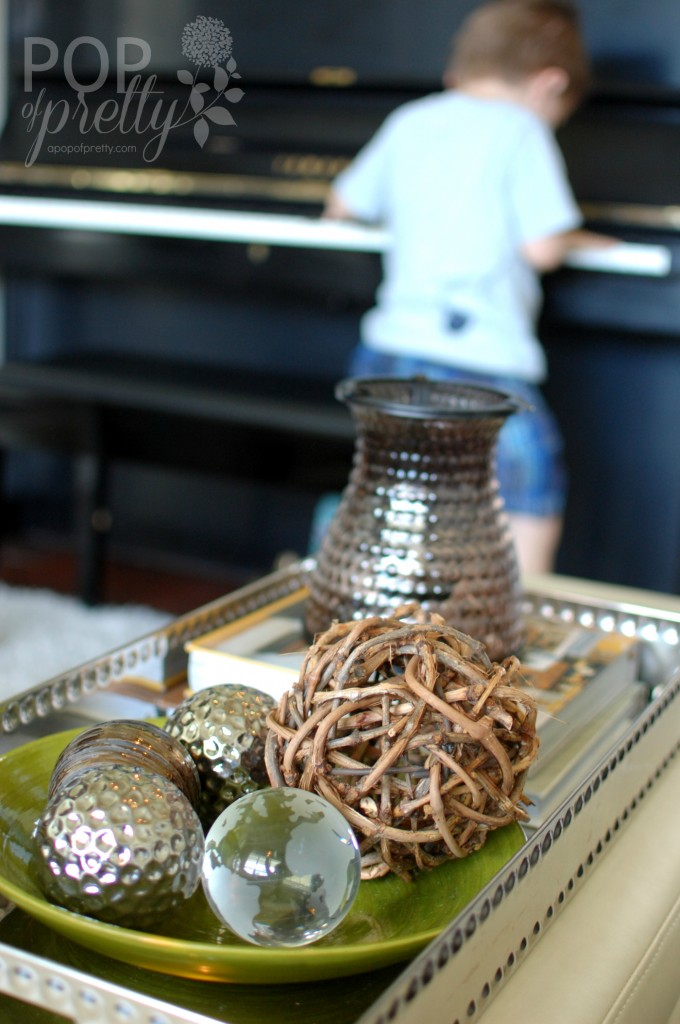 .
Given that I wanted to buy a good used piano, I figured it would take me months to find the right one. But the very day I started looking, I lucked into a fab deal on a used Yamaha U1 piano. Isn't that always the way? Up to that point, I hadn't given much thought to where the darn thing was going to fit in our home.  But it was a take it or leave it kind of deal. So by 5pm that day, that 500lb beast was sitting in our TV room, the only room on the main floor with an available wall.
.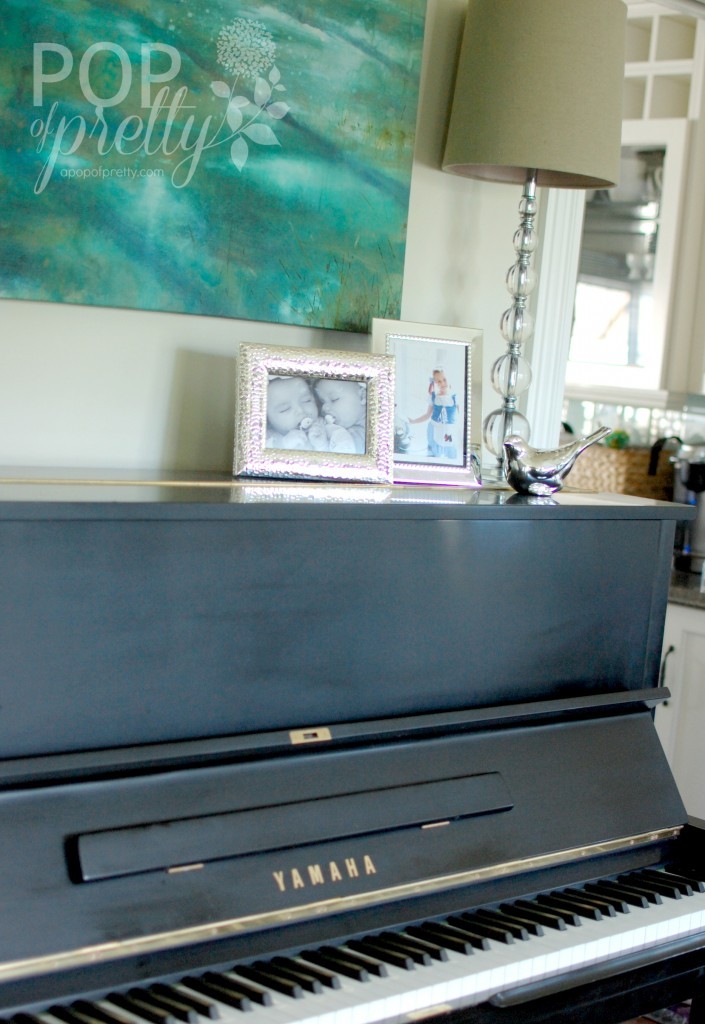 .
A TV room is not exactly an ideal spot for a piano, but there was literally nowhere else to put it.  A few days before we bought it, my sister had suggested switching the TV room and the living room.  It took me a few days to warm up to the idea, but now with the piano now sitting in our TV room, I decided her solution was golden. Sometimes you need an objective opinion to see your own home in a different way!
.
When I decide on something like this, I need it done, like yesterday!  So we moved the furniture that very night. (Have I told you…my husband thinks I'm crazy!) Over the past week, I've been fiddling with the decorating.  I had to dismantle the gallery wall that was above the sectional that I had worked so hard last spring to get 'just right'. But I replaced it with another grouping which I am just as happy with. I like how the mirrors add a bit of glam to the space.
..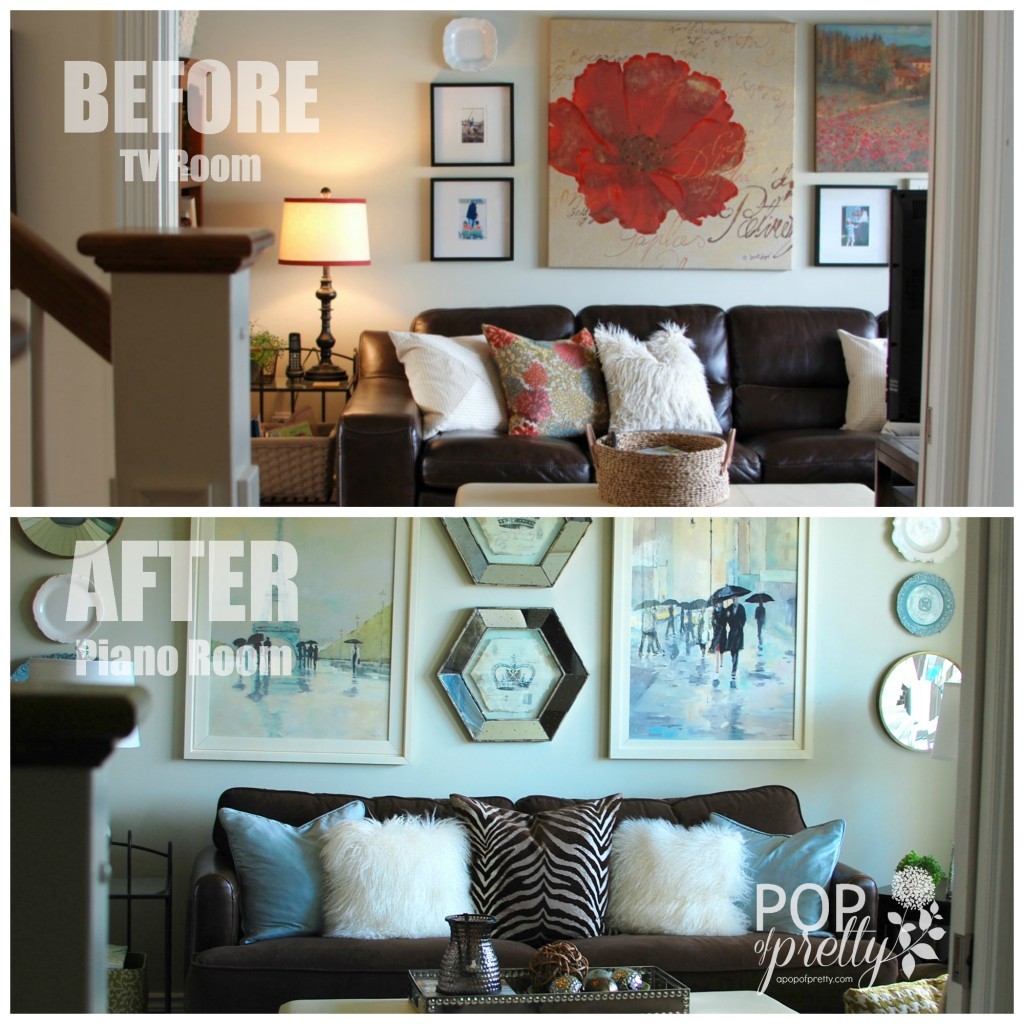 .
Our living room furniture fits much better in this room than the big sectional did because of its sleek profile. Even though this room has high (two-story) ceilings, it is actually a REALLY small room – like 13×15. We fit the sofa, a loveseat and an armless side chair in here!  It's tight, but I like the cozy 'sitting room' feel.
.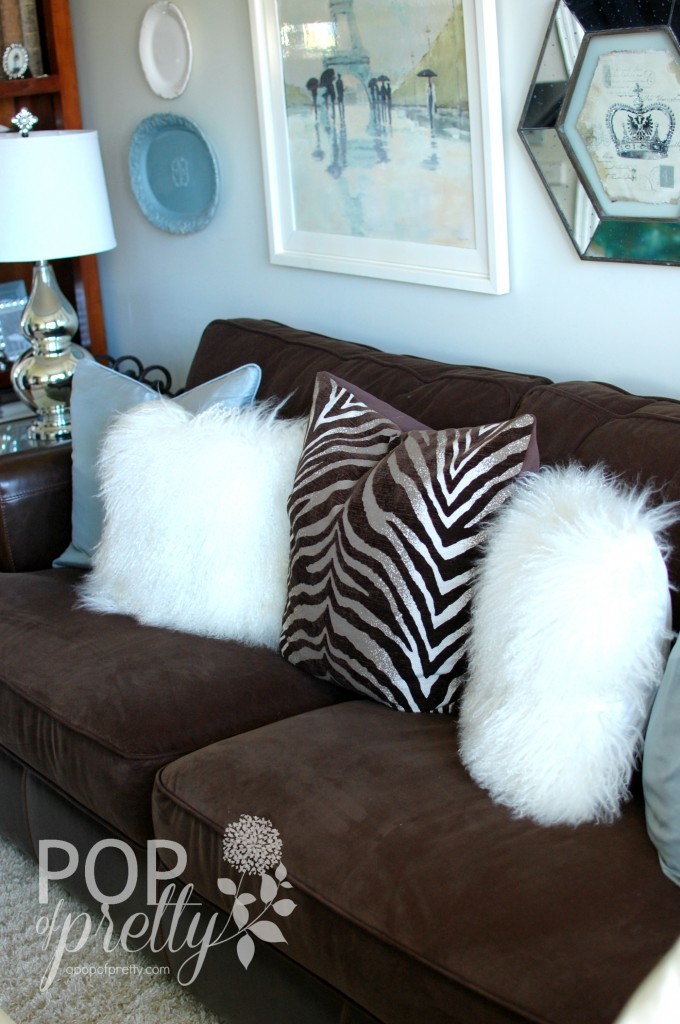 ..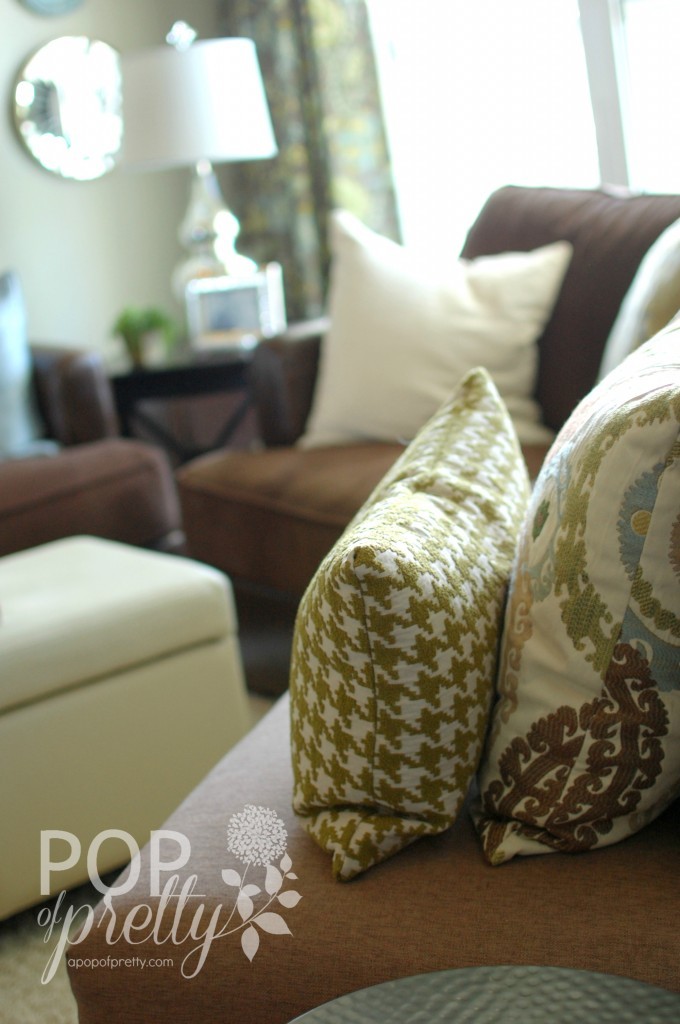 .
 …
My favorite part of the room is the drapes. I actually found them in Atlanta while at Haven Conference earlier this month. Even though I wasn't entirely sure how I was going to use them, I loved them too much not to buy them since they incorporated all the colors – blue, brown, and green – of my main floor. They are a great finishing touch to this room.  I hung them really high which helps accentuate the room's visual height.
.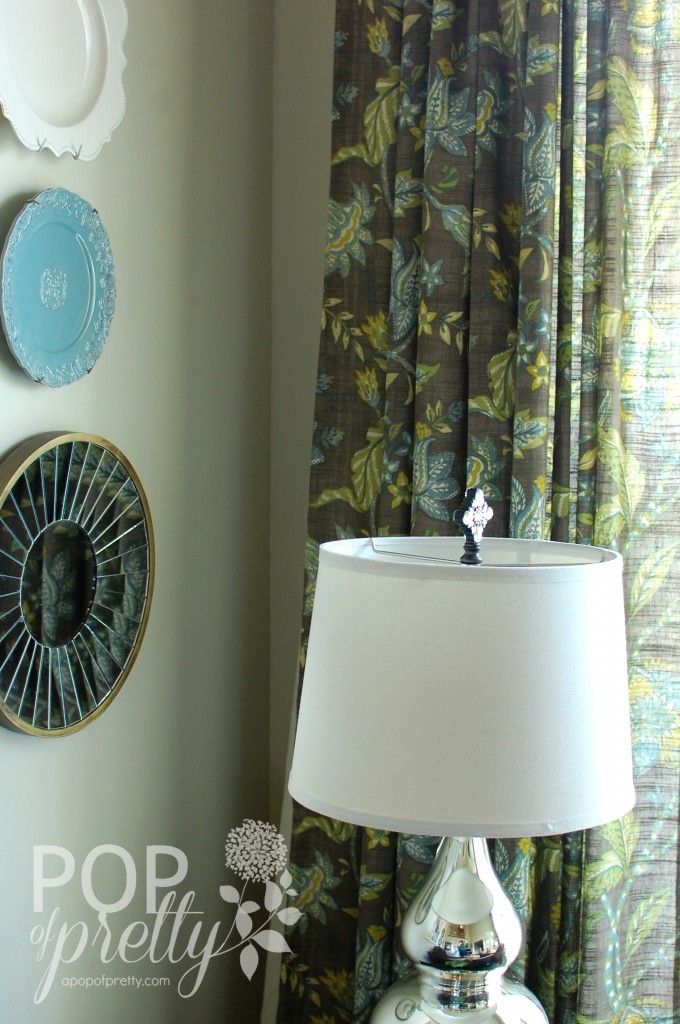 .
.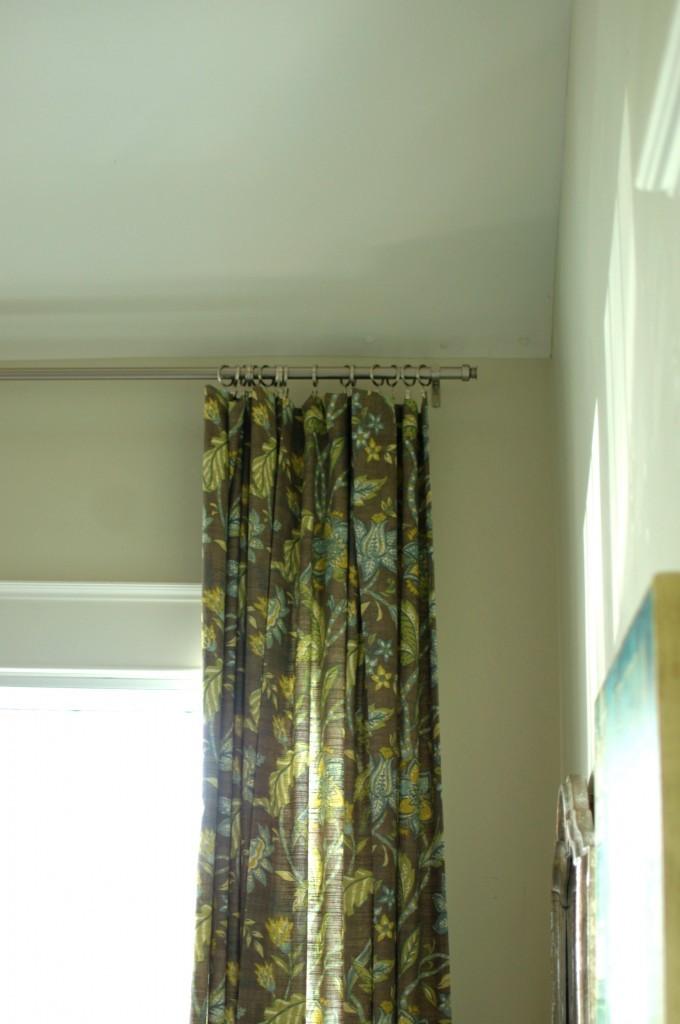 .
With the exception of the piano and the drapes, we didn't need to buy anything new for this room.  I took everything from the 'old' living room, and managed to 'shop the house' for other art and accessories that worked.
.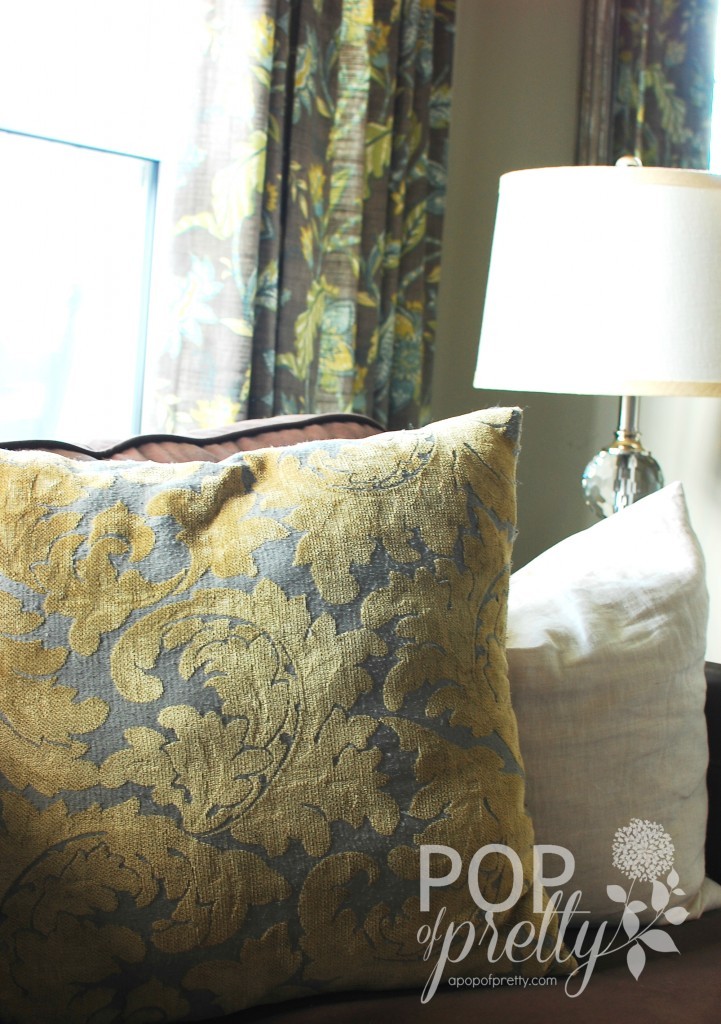 .
I tried to use a lot of glass, mirrors, and shiny things to amp up the formality of the room a bit.  Our home isn't formal by any means, but it's nice to have at least one room that feels like it's for grown ups.
.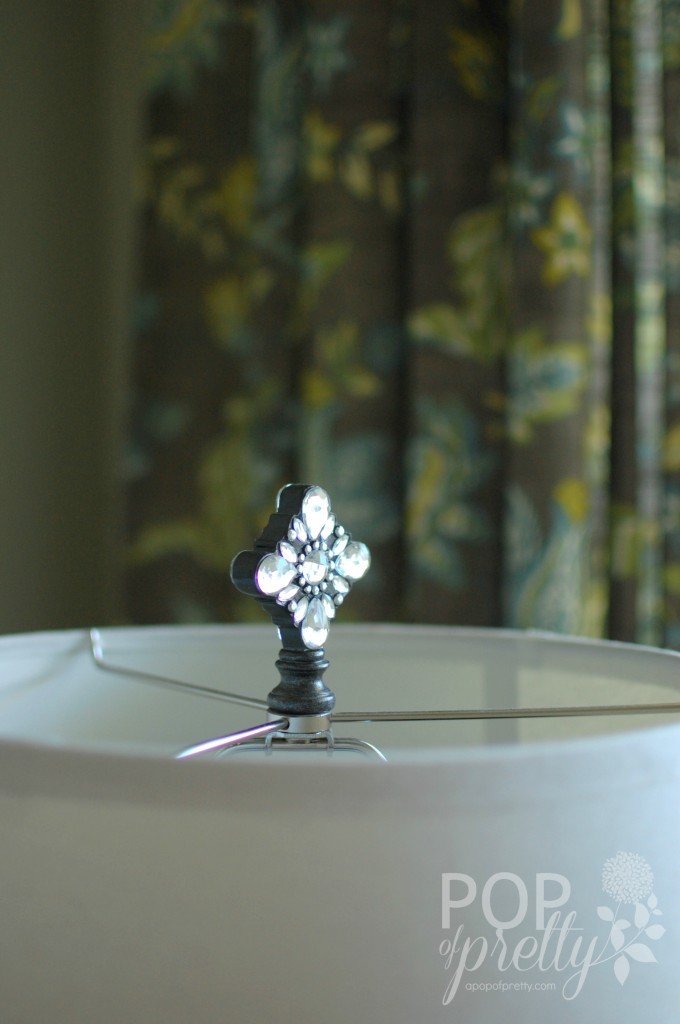 .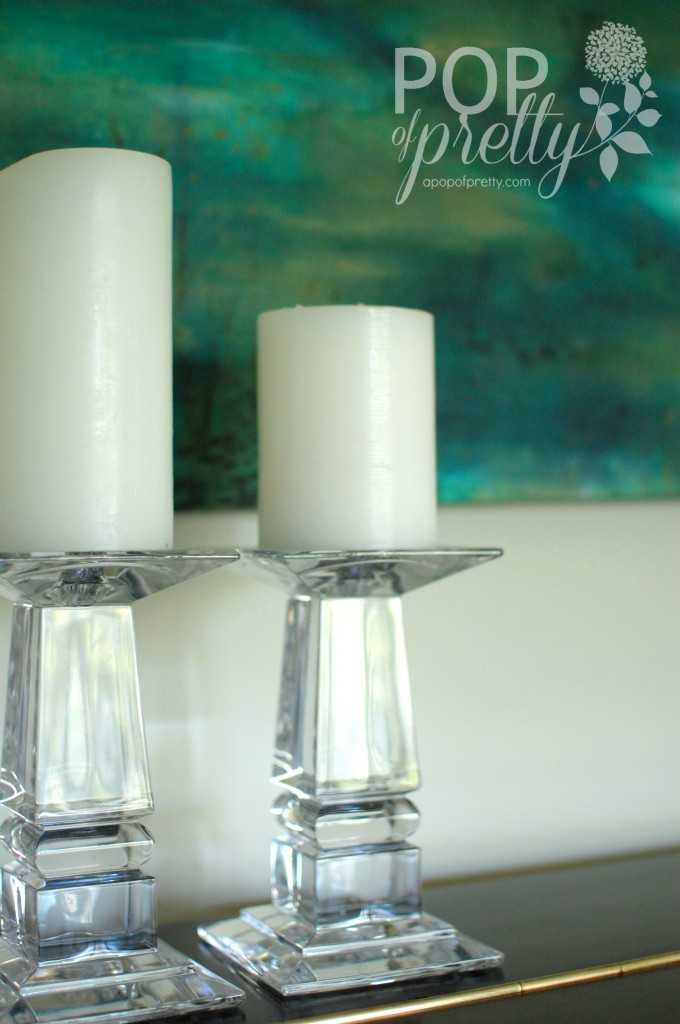 .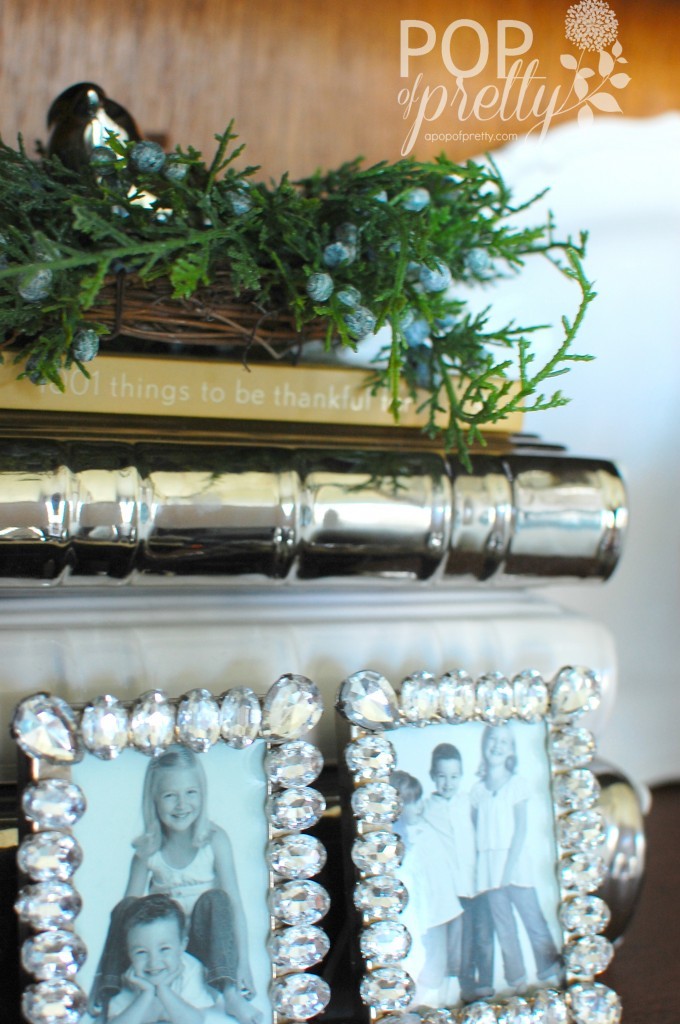 .
I'm definitely in the mood for a melody after all that work.  And, a glass of wine wouldn't hurt either ;-).
.
Up next: making the 'new' TV Room pretty too.
.
Until then,
Kerri
.
P.S., Are you thinking about buying a used piano too? Check out my blog post on 10 pretty painted pianos to see what you can do with an old piano!