Tonight, as part of my 31 Days Series on wall art, I promised to talk a little about my love of Etsy.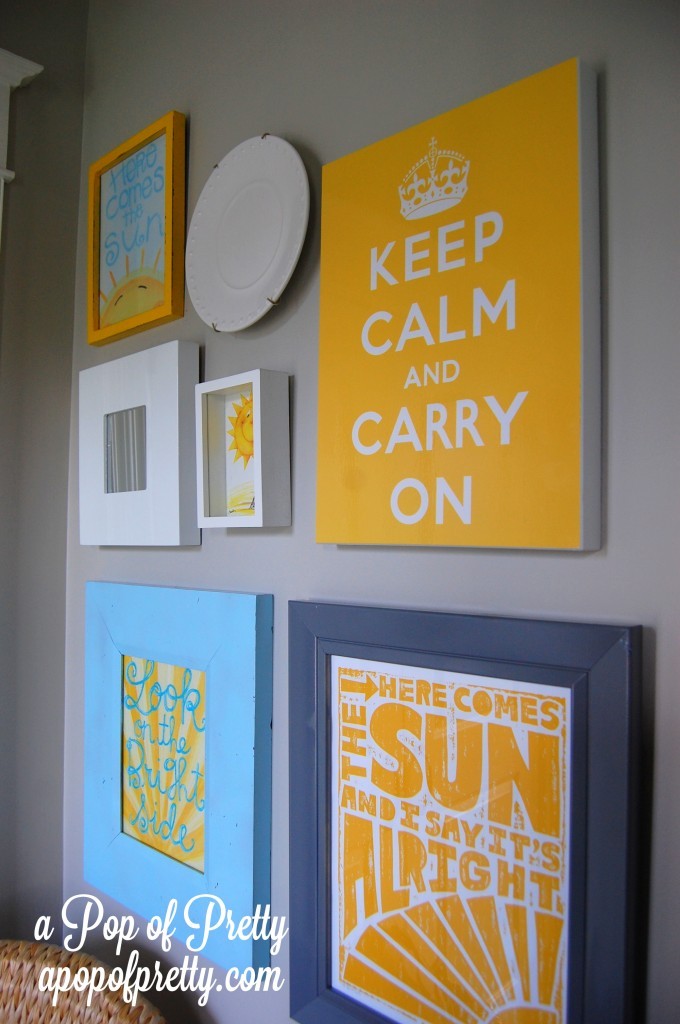 I know that if you are a decor blogger, or if you follow decor blogs, you already know what Etsy is.  But I'm betting there are still a whole lot of other readers out there who haven't discovered Etsy yet!
Etsy.com is an online market of thousands of creative merchants selling handmade and vintage items – anything from jewellery to furniture to clothing to wall art.  You can find pretty much anything your little heart desires on Etsy!
Over the past few years, I've bought lots of things (that my little heart desired :-)) from Etsy merchants – like pillow covers, wall art, and, most recently, jewellery – and I've always been thrilled by the quality the products.
One of my favorite things to browse for (and buy) are prints.  I just love the prints from Etsy merchants. It seems like I can always find a print on Etsy that works perfectly with my room decor or wall idea. That's probably because there are so many different shops to pick from! I also love knowing that I am buying directly from an artist or designer.  The care and craftsmanship of the pieces always reflect this.
My 'Sunshine-Inspired' Gallery Wall in my front porch is comprised of a number of Etsy-bought prints.  When I decided that I wanted to create a themed wall grouping around 'sunshine' (see why here), I went to Etsy and searched for prints that reflected the sentiment I was after.  I then framed them in salvaged frames that I spray-painted in gray, yellow and blue.  Overall, it was a pretty affordable way to create a cohesive wall decor collection.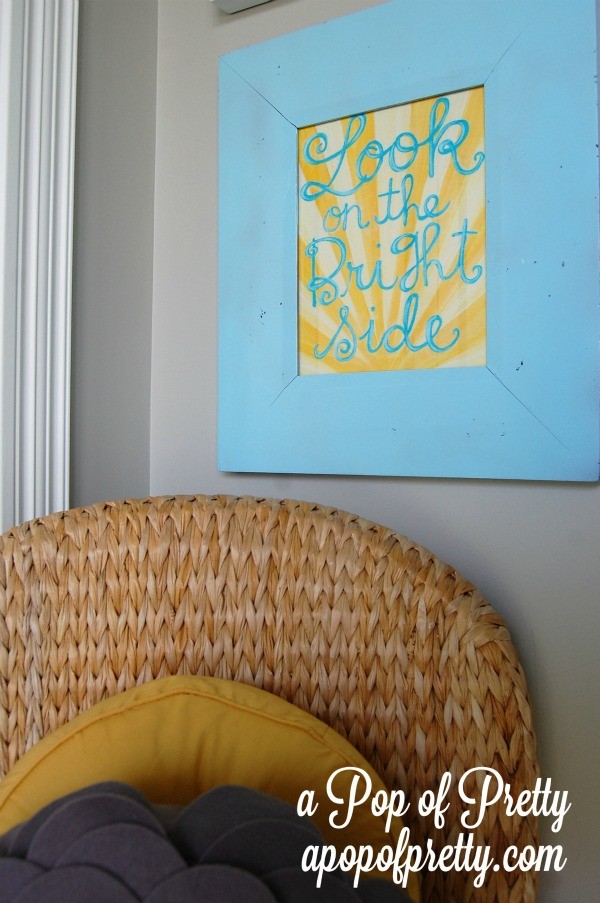 "Look on the Bright Side" Print Source: {READ MORE HERE}