This post was most recently updated on September 23rd, 2019
So have you heard of "31 Days" before?  Well, if you follow many blogs (especially in the world of crafting, DIY or home decor), you might be hearing that phrase a lot in the coming weeks!  Nester, from Nesting Place (my favorite blog evah) came up with the idea a few years ago to write about one topic of interest every day for the 31 days of October. Last year, hundreds of other bloggers joined in, including yours truly.
You can spy on my 2011 "31 Days" Series on Vintage Home Decor Advertising by clicking here: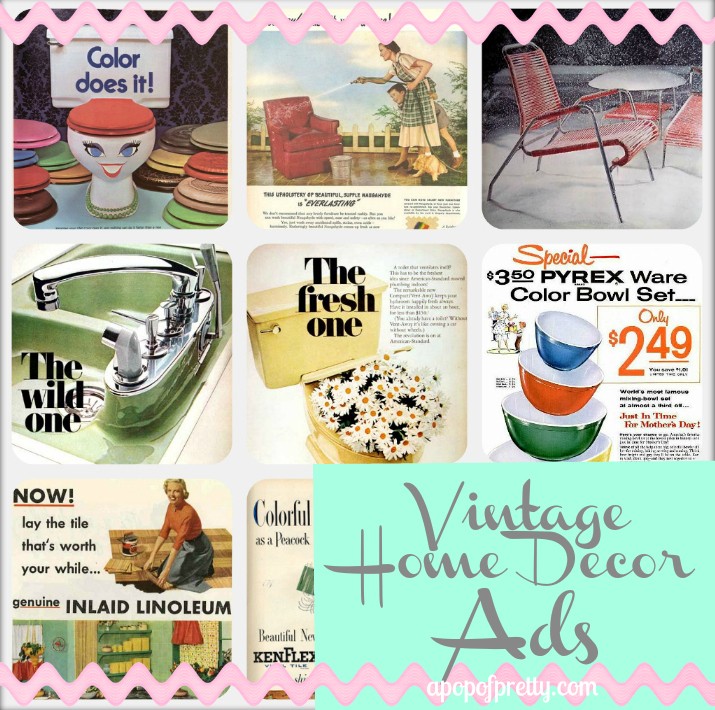 I wasn't sure if I'd accept the challenge this year or not.  I enjoyed the process, but for somebody like me who blogs just a couple of times a week at most, the reality of executing 31 posts in a month was tricky business.  Some days, my kids ate PB&J twice, just so I could blog.  OK, I lie ;-). But I will admit to cheating a few days here and there by doubling up on posts just to get a day off.
The thing is, last year's series on Vintage Home Decor took a lot more effort than I imagined.  On a positive note, I learned a lot about the history of home decor (yes, I'm a decor geek), but I over-committed by choosing a topic that took a lot of research.  So if you are a blogger and thinking of joining in this year, that's an important tip: find a topic that you can execute relatively quickly and easily.  Taking my own advice, I decided to join in again this year, but picked a topic that I know I can commit to…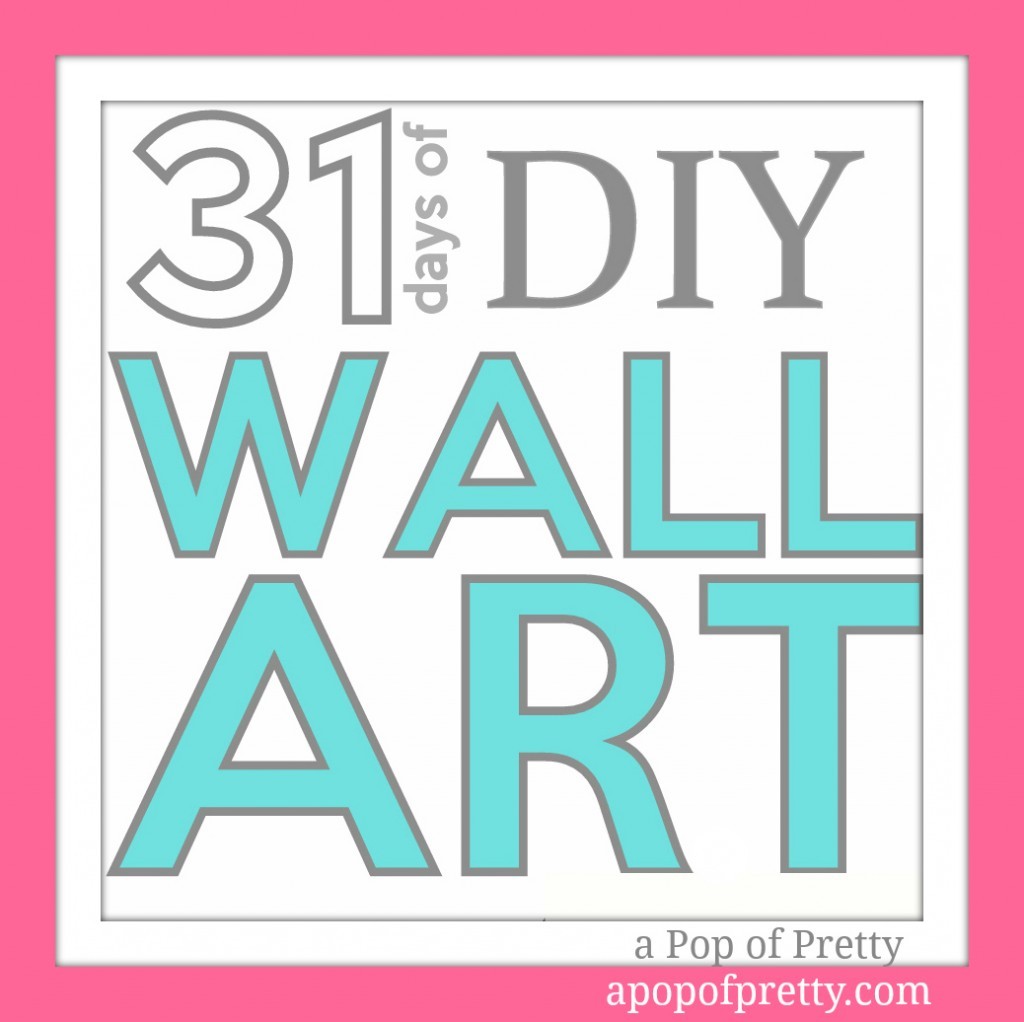 One of the things I love to share at A Pop of Pretty is great Do-It-Yourself Wall Art Ideas.  Wall art can be expensive, and also, it's often hard to find something that expresses a room's personality exactly the way you want.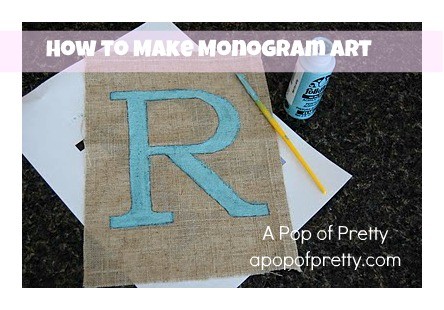 While I still vote for having some pieces by 'real' artists in your home, I definitely think there's a place for hand-made art. Personally, over the years, I've made everything from painted canvases to nursery and playroom art to framed monograms…

I'm itching to share a bunch more easy and affordable wall art ideas in October. Starting on Monday (yup, peeps, Monday is October 1st!), I'll post an idea a day. That's 31 in total!  You are sure to find some inspiration in the bunch. You won't believe how easy it is to create something fabulous!
See you then!