It's Friday (insert happy dance) and I need a change of pace.  So, I'm interrupting my regularly scheduled 31 Days of Do-It-Yourself Wall Art programming to bring you… drumroll…Halloween on our front porch.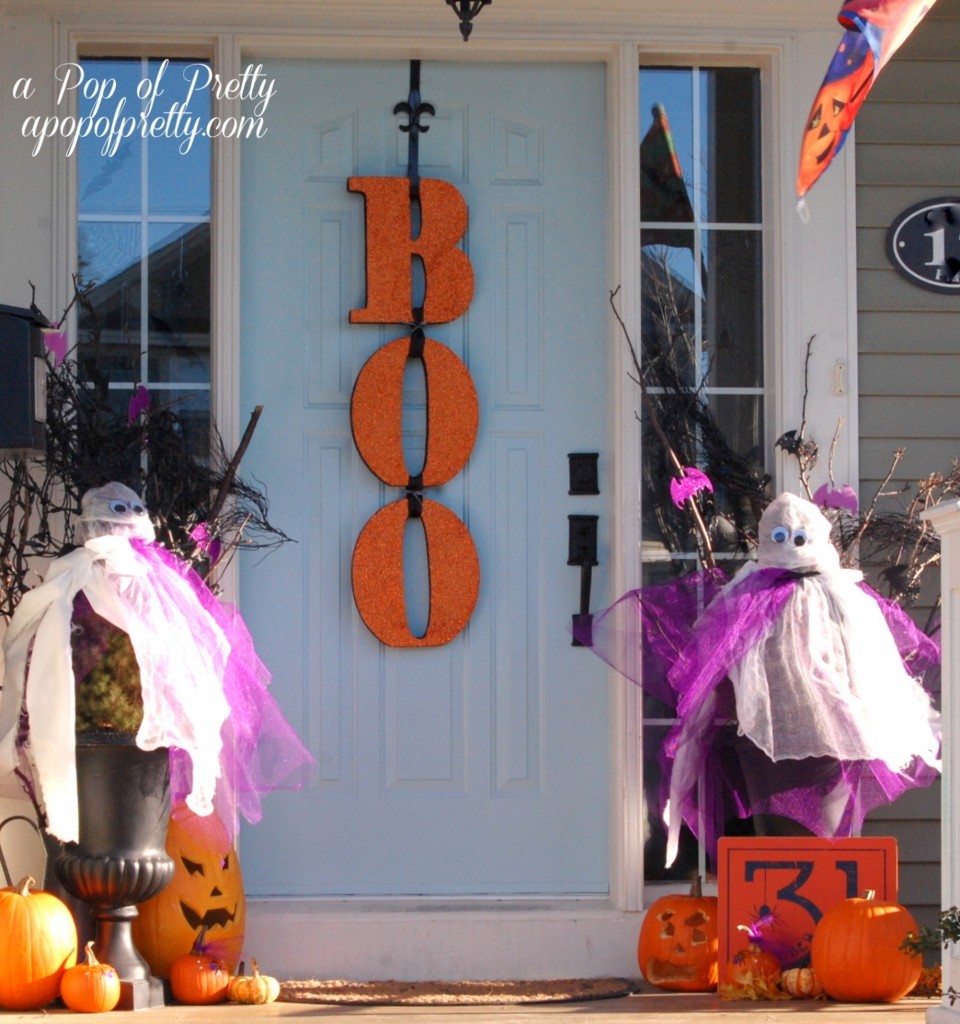 Because two of our kids are still teeny-weenies, I went with kid-friendly whimsical Halloween decor outside  just like I did with my Halloween mantel, which I talked a bit about last week.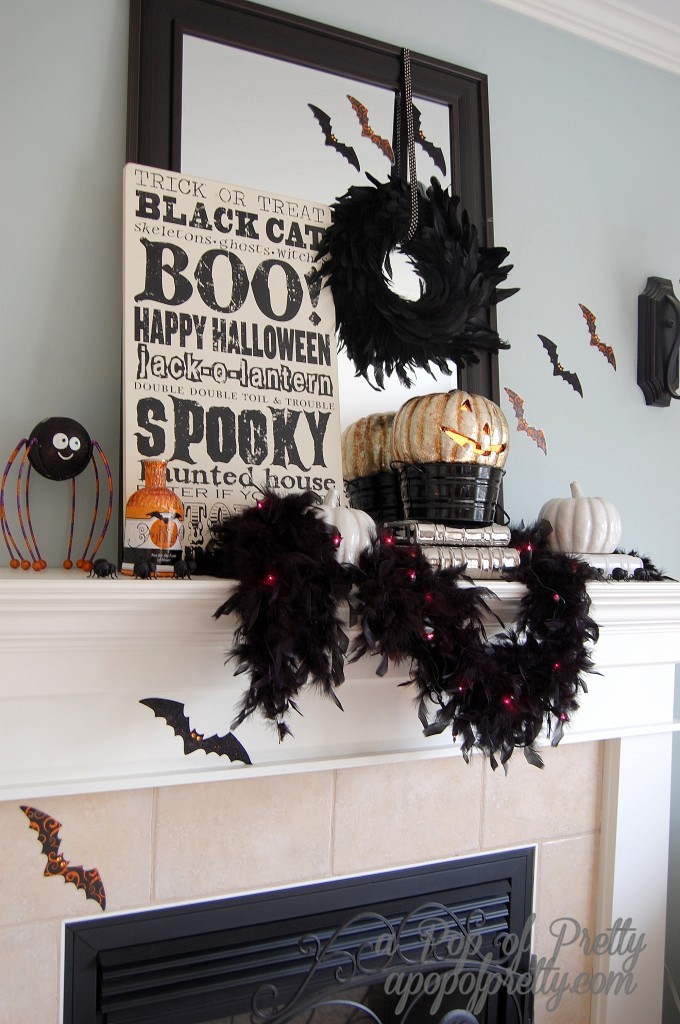 I fell  for those giant, glittery BOO letters as soon as I saw them at our local Hallmark.  The first time I spotted them, I thought, hmmmm, I could easily make those for a fraction of the price. All you'd need is styrofoam, orange paint and glitter.  But in the end, I decided to make things easier on myself and buy them this time around .  I think they were intended for a shelf or mantel, but I decided to tie them together with black ribbon and make a Halloween wreath with them instead.
{Oh, and here's a handy  tip: {Click to READ MORE}