In my holiday home tour the other day, I shared a picture of our 8-year old daughter's Christmas tree. This year she made a colorful, blinged-out monogram for the top.  (Last year, she had a ballerina tree and we topped it with a ballerina teddy bear – times, they are a changin'.)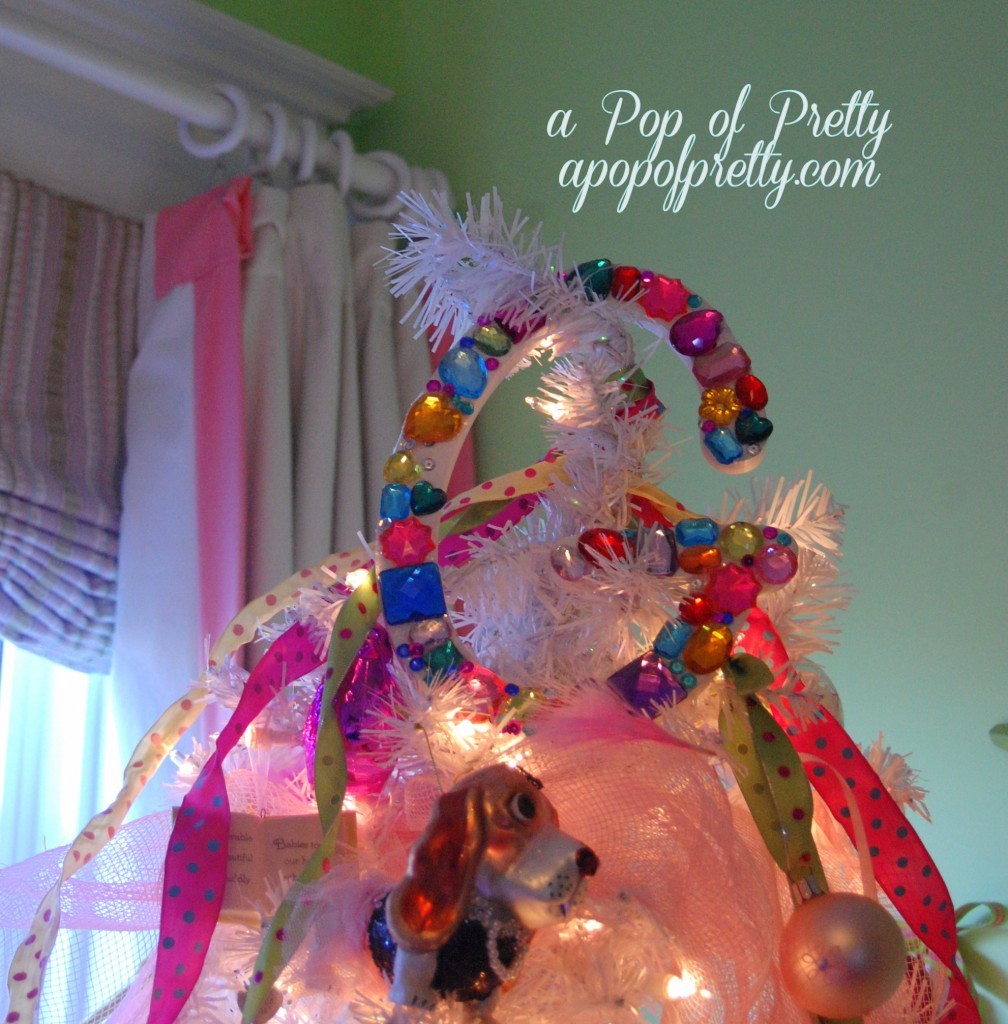 If you are looking for a fun and easy craft to do with your daughter(s) over the coming days, either as a tree topper or perhaps as friend gifts, this is a sweet idea. It can just as easily be used as wall decor in a friend's room.
G made the first one for her cousin as part of her birthday gift back in November.  All it took was some gems and sequins, a wooden letter from a craft store, and some strong glue.  The great thing about it is that it can be completed independently.  G needed help fitting the gems on in some of the tight spaces, but that's about it!