Want to know a great trick for making a pretty fabric-covered, large-scale bulletin board (i.e., cork board) inexpensively?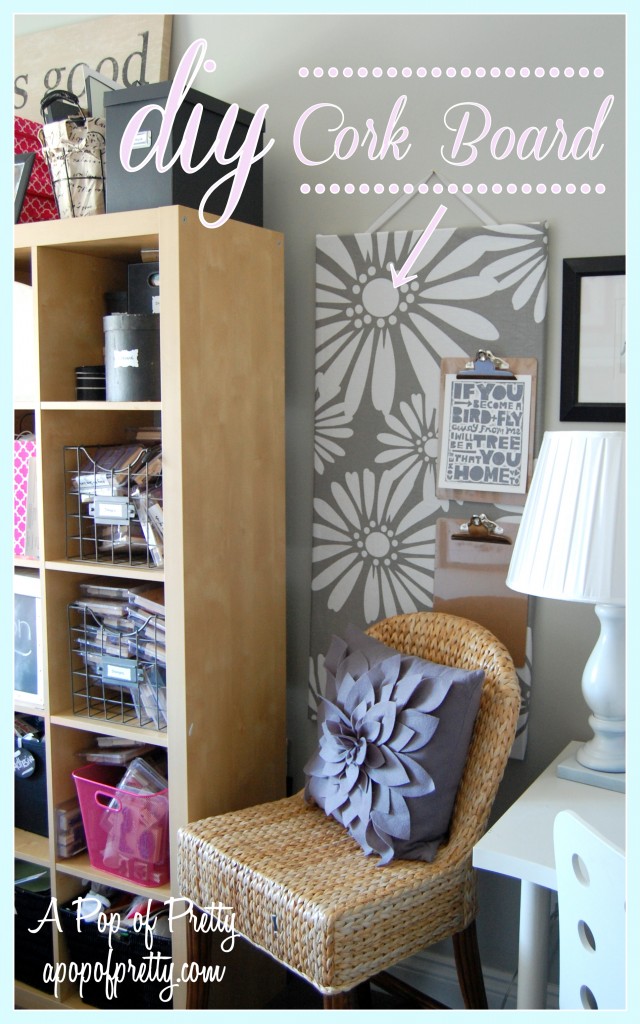 Use a shower curtain!
Fabric shower curtains are great for large-scale projects like this because buying designer fabric by the yard can get really expensive. And, let's face it, you don't need upholstery-quality fabric on a bulletin board! A cotton shower curtain will yield a lot of fabric for a decent price, and you can find them in some really great patterns these days.
I first used this trick last summer, when I pretty-ed up some regular old cork bulletin boards for my craft room-office by covering them with a black-and-white gingham fabric shower curtain that I found for just $20. In one shower curtain, there was enough fabric to cover.. Click to read more