This post was most recently updated on January 1st, 2020Happy New Year, friends!  By now, I'm sure you're all back…
Read More
November is a bit of an oddball month here for seasonal decor.  Our (Canadian) Thanksgiving falls in early October, once Halloween is over with, I'm pretty done with Fall decor. But since it's too early to decorate for Christmas, I either need to keep my mantel bare (never!) or decorate it in a way that says 'holidays' without being overtly Christmas.
I decided to keep it simple: some pillar candles, frosty white berries, birch logs, and a bunch of branches that I collected in my parents' yard after a Tropical Storm ravaged their trees earlier this Fall.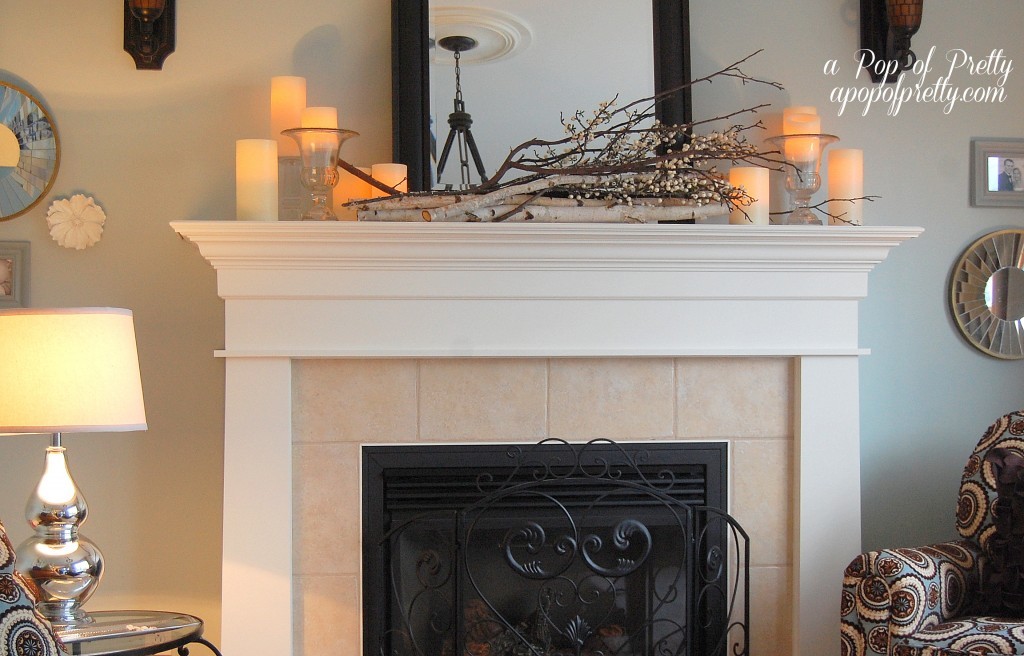 This post was most recently updated on September 22nd, 2019If there's one decor activity I'm crazy for, it's decorating my…
Read More