This post was most recently updated on January 1st, 2020
Happy New Year, friends!  By now, I'm sure you're all back into your regular routines, with all the Christmas sparkle packed away for another year.  It comes and goes so quickly, doesn't it?  I really enjoyed our red plaid cottage-inspired Christmas decor this year, but I have to admit that I was perfectly content when the time came to put it away.  After 6 weeks of Christmas decorations (we decorate in mid November), it was time to put it away, and think about decorating a much simpler Winter Mantel.
This year, I decided to keep some greenery on my mantel with white lights for another month or so.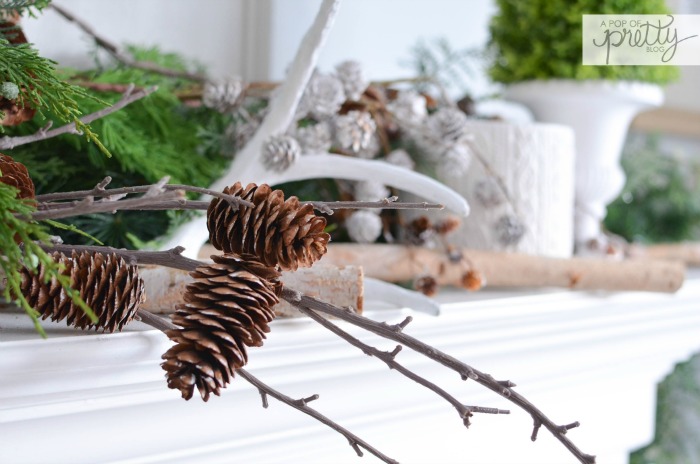 I usually decorate some kind of a Winter Mantel when the Christmas decorations come down (pssst…here is last year's  Winter Mantel:DIY Pretty Wrapping Paper Wreath)  but I've never kept greenery on my mantel after the holidays.  However, my sister usually does this, and it definitely makes everything feel a little cozier. I guess I always subscribed to the 'No greenery after Christmas', but just like not wearing white after Labour Day, it's such a silly 'rule'!  When it comes to your home, you should do whatever floats your boat!
Winter Mantel with Greenery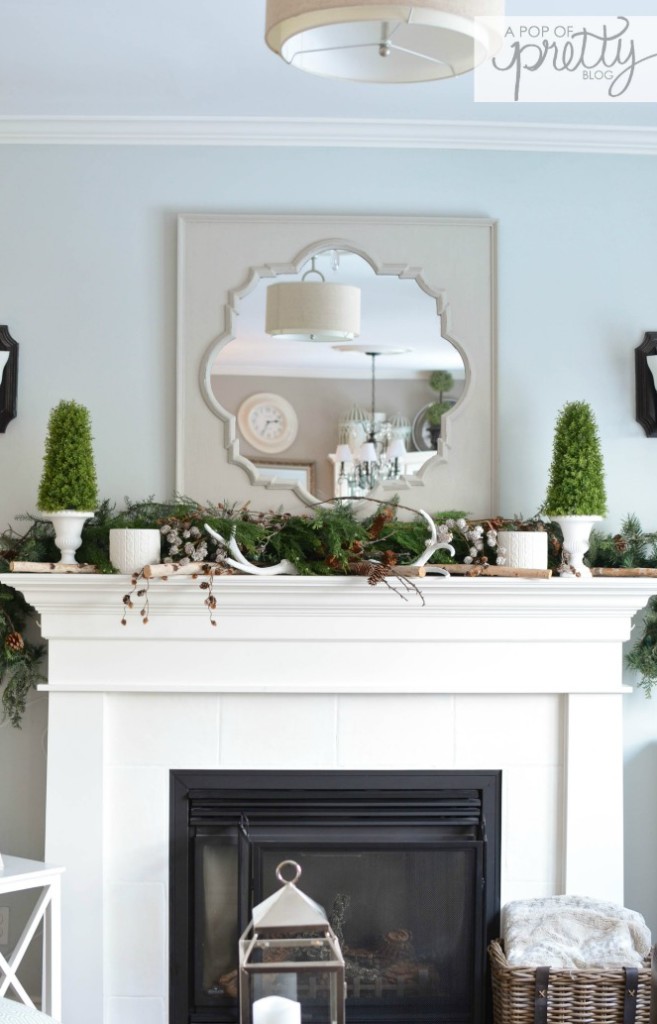 To create this year's 'Winter Mantel', I removed everything that screamed 'Christmas', and kept just some of the wintery stuff, like birch logs, pine cones, and a set of white deer antlers.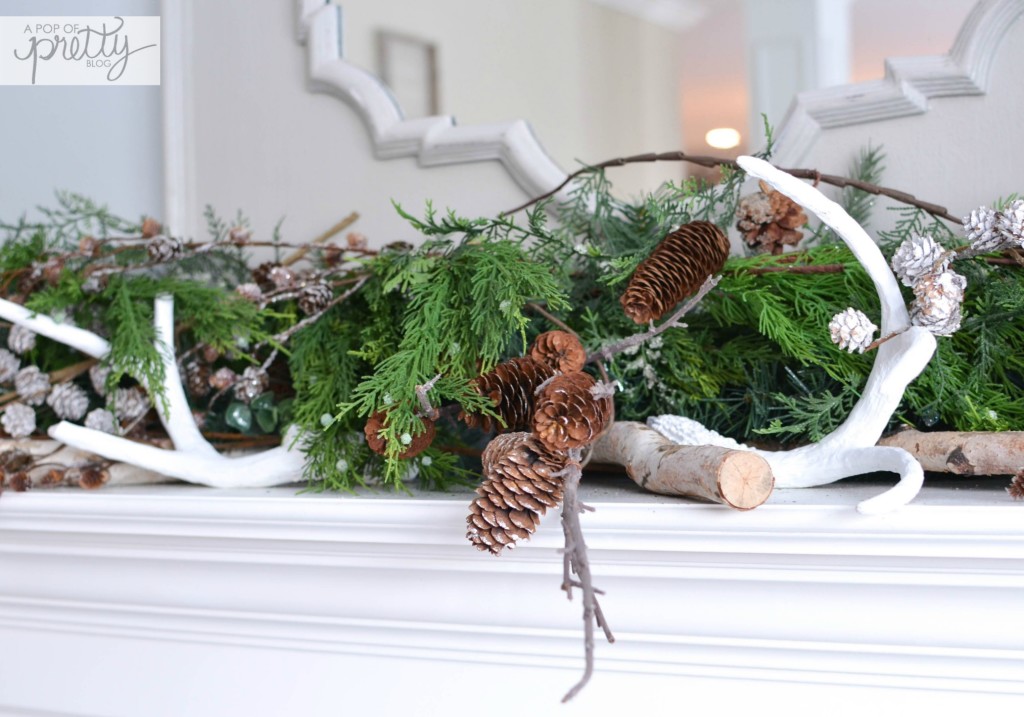 There's no sparkle or glitter or colour like I'd normally do at Christmas.  Instead, it's neutral, and blends in well with the rest of the room's decor.  I like turning on the white lights at supper time, as it's so cold and dark outside.  This little bit of twinkle is just one of those small pleasures that will help us get through the ever-so-looooong-and-COLD-month-of-January.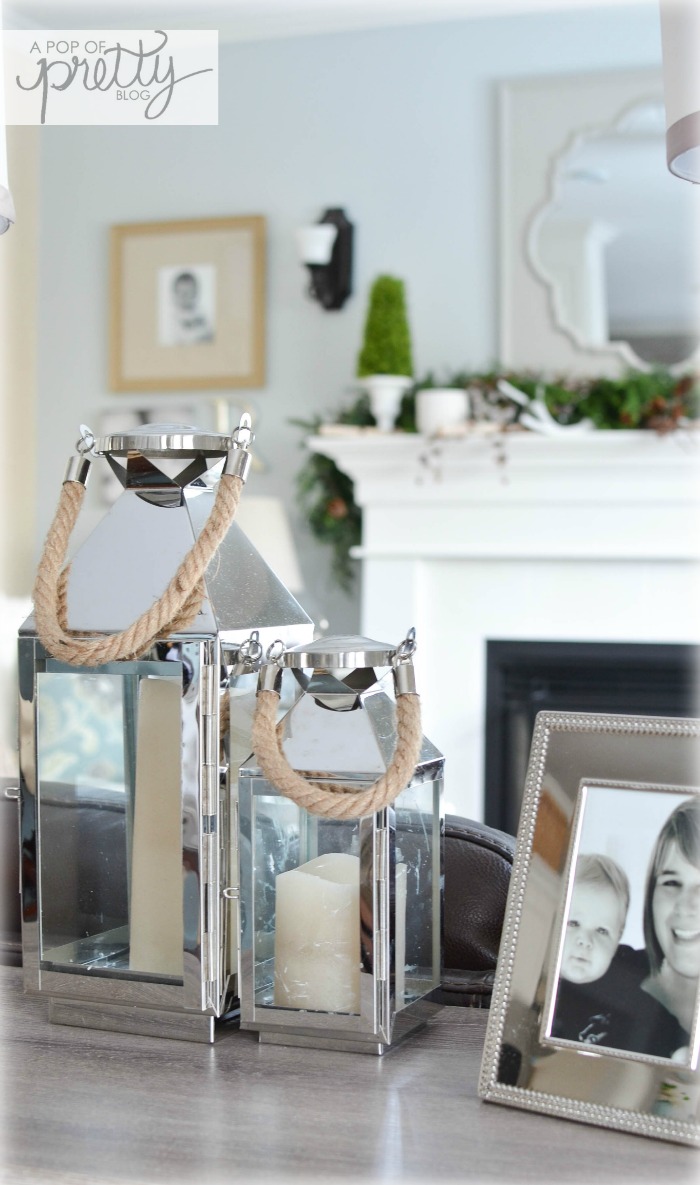 This Winter Mantel will stay around until early February when I'll probably do something cute for Valentine's Day for the kiddos.
So, tell me, do you go cold turkey with the white lights and greenery after Christmas, or do you ease into it with a Winter Mantel or shelfie?
Until next time,
K.