This post was most recently updated on September 22nd, 2019
I don't share a lot about my sweet little family here, mainly because that's not the focus of my blog.  But I try and sneak one in here and there to let you know what I've been up to besides tinkering with toss pillows ;-).
I couldn't help but stop for a moment to reflect on something I read…
Hold him a little longer

Rock him a little more

Tell him another story

Let him sleep on your shoulder

Rejoice in his happy smile

He is only two and a half

For such a little while

Source: Melissa at 320 Sycamore,

From a book called 'A Mother's Love' by Anne Marie Oborn.
Our twin boys are now almost two and a half; and I find myself wishing that time would slow down a little.  In the whirlwind that is our new and crazy life with 3 kids, I sometimes forget to hit the pause button and simply 'be in the moment'.  And, at two and a half, there are LOTS of moments!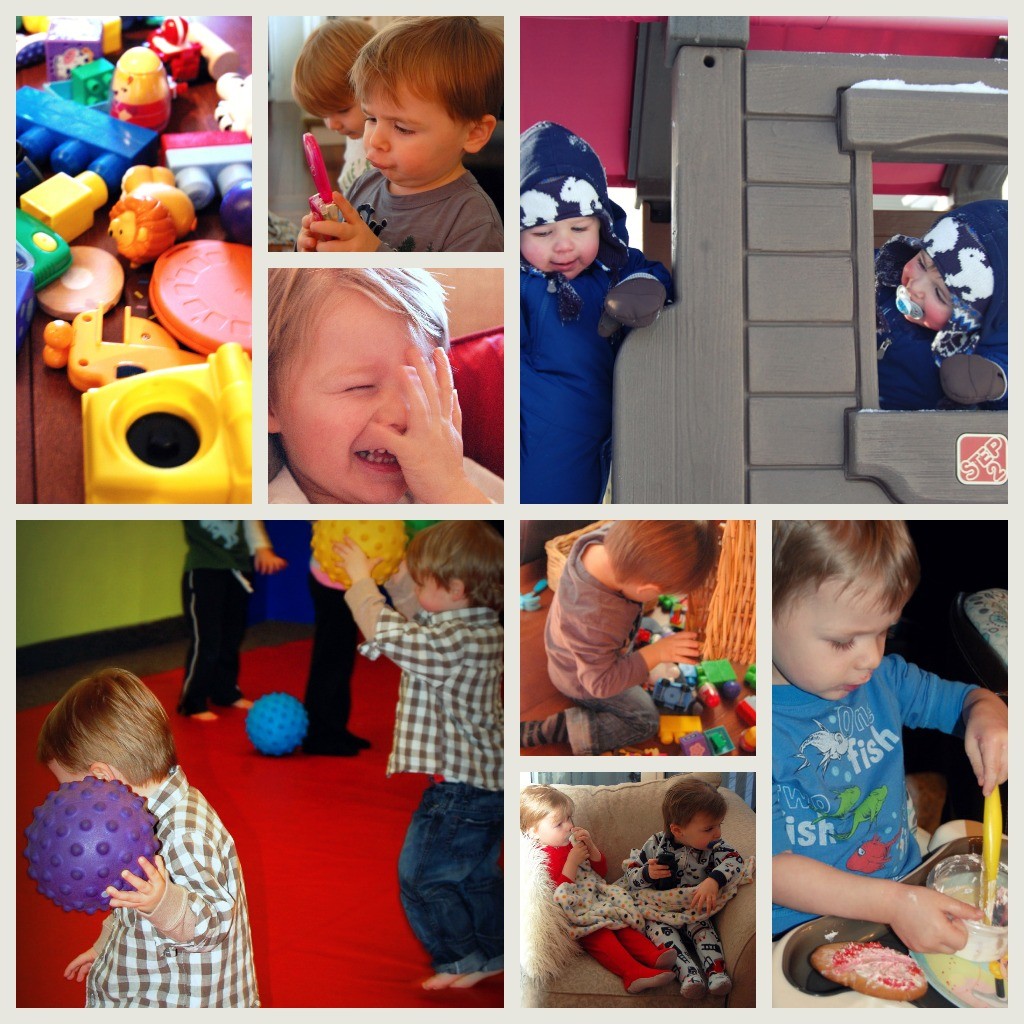 I've been so fortunate to have taken a leave from my career as a marketing planner to spend the past couple of years at home with them (and their big sis).
I've enjoyed every moment.
Well, OK, let's be honest.  Almost every one, lol.
The dual tantrums, the 3am feedings, and cleaning poop off the walls…
…not so much.
But I can't imagine a better way to spend a day than with these little monkeys…
Until next time, try and slow down and take a moment.
~Kerri 🙂