This post was most recently updated on September 23rd, 2019
Happy St. Patrick's Day weekend!
We had a spring snowstorm yesterday at my sister's place in Nova Scotia, where we are spending the weekend.  But the kiddies made the best of it!
Here's Miss G with my sweet niece and nephew…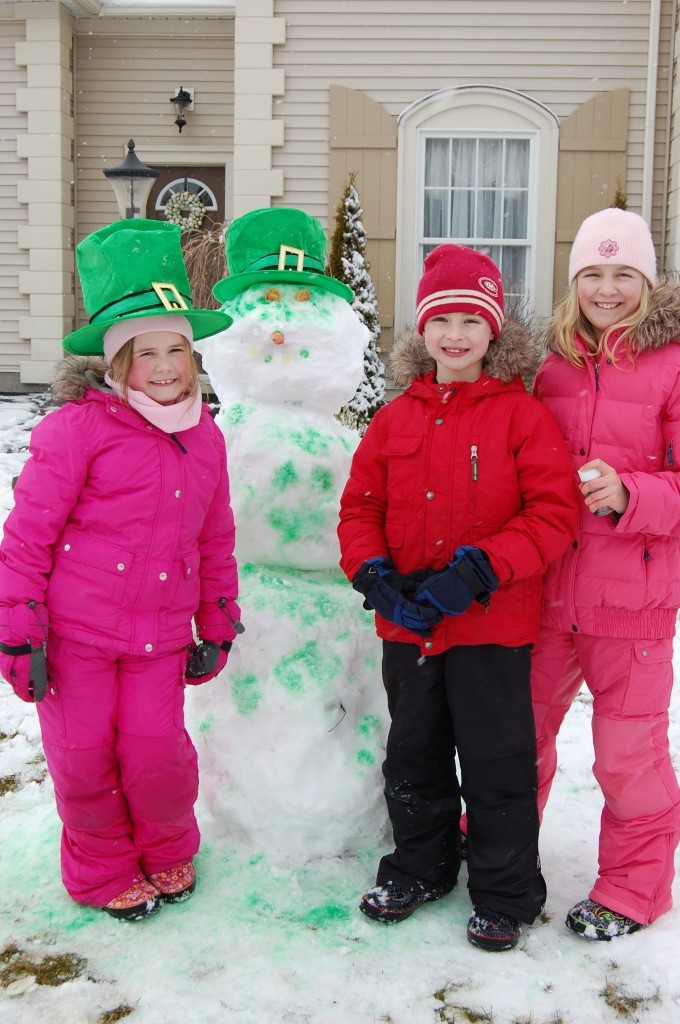 Hope you're doing something that involves a green snowman…
…or a Guinness!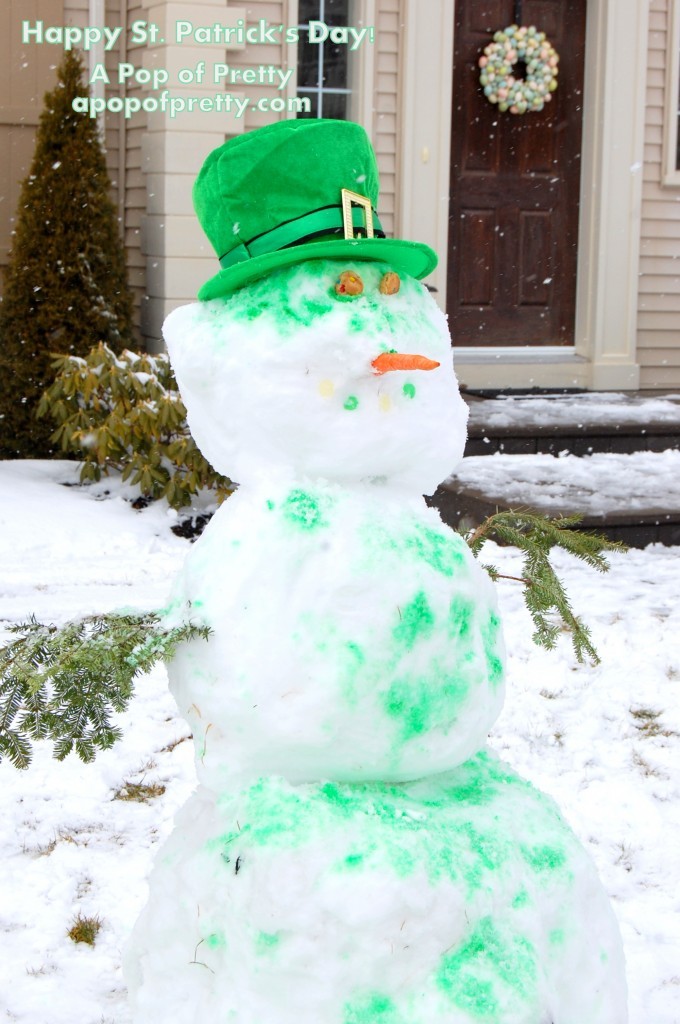 See you next week,
Kerri 🙂