This post was most recently updated on January 1st, 2020
I've been playing around with a little Fall decor on this Thanksgiving mantel because, can you believe it, Thanksgiving is just a couple of weeks away here in Canada.
I know, what the what?  Weren't we all just wearing flip flops and planting annuals, and now I'm talking about a Thanksgiving mantel? Crazy!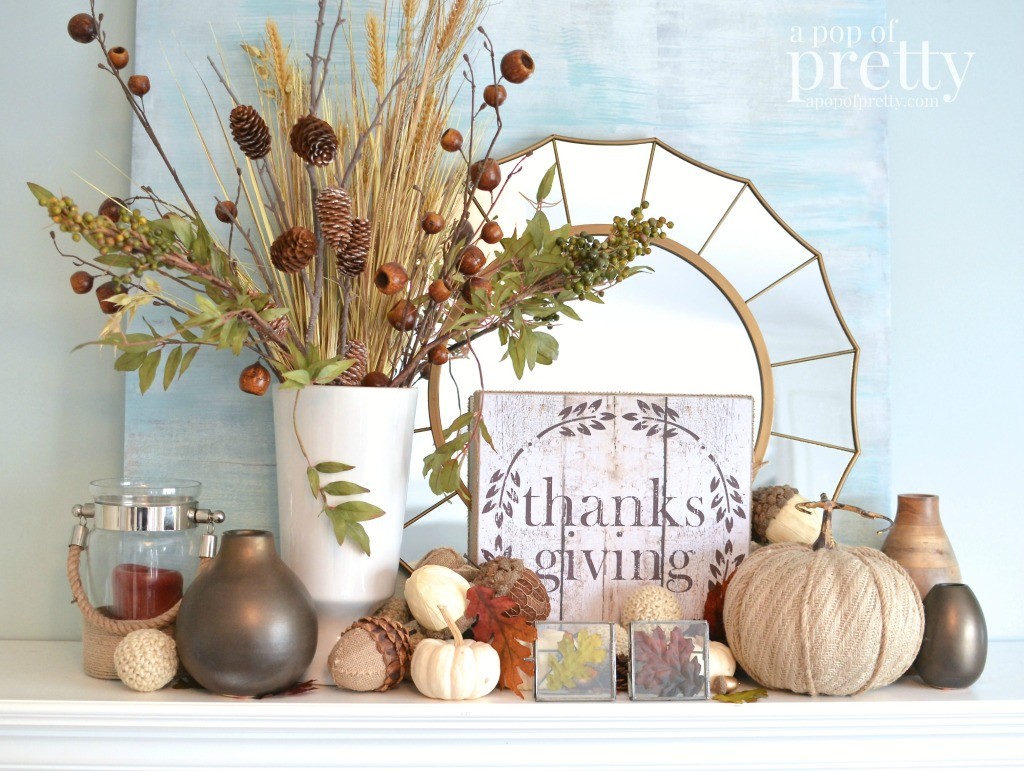 Well, despite time flying way to fast, I'm not complaining.  I truly love Fall.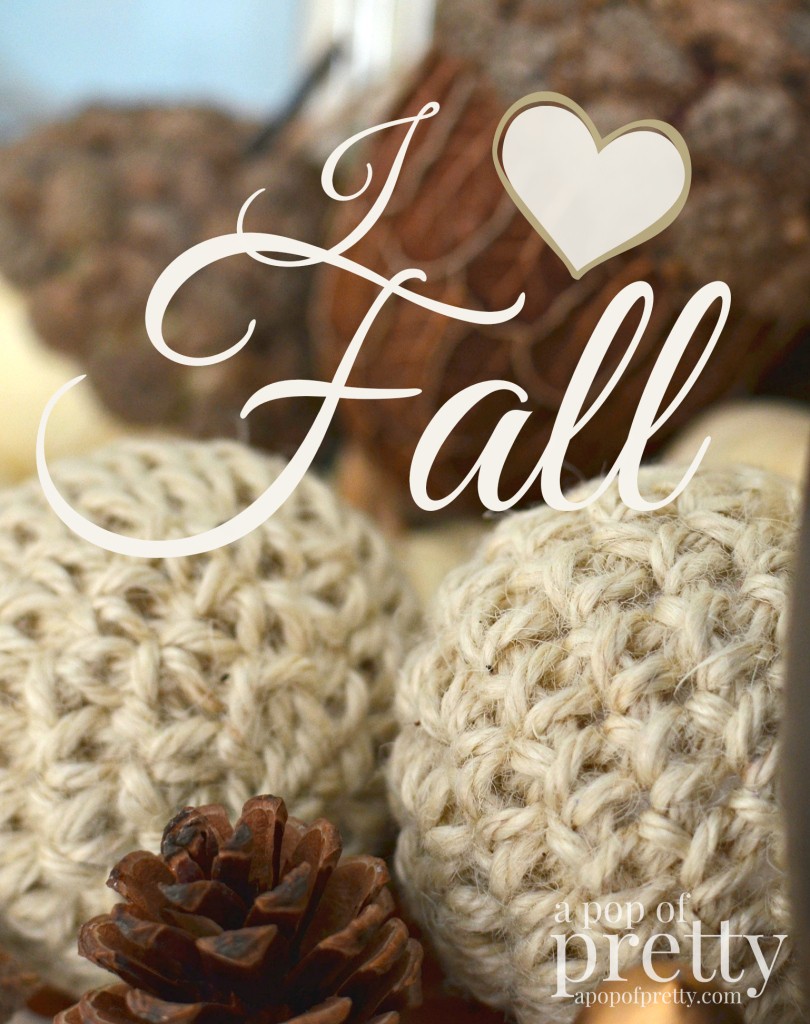 I love boots and sweaters and pumpkins and a reason to add cinnamon to my Starbucks latte (as if I needed one), but I especially love Fall decorating.  And, the thing I love most about Fall decorating is that there's no glitter involved.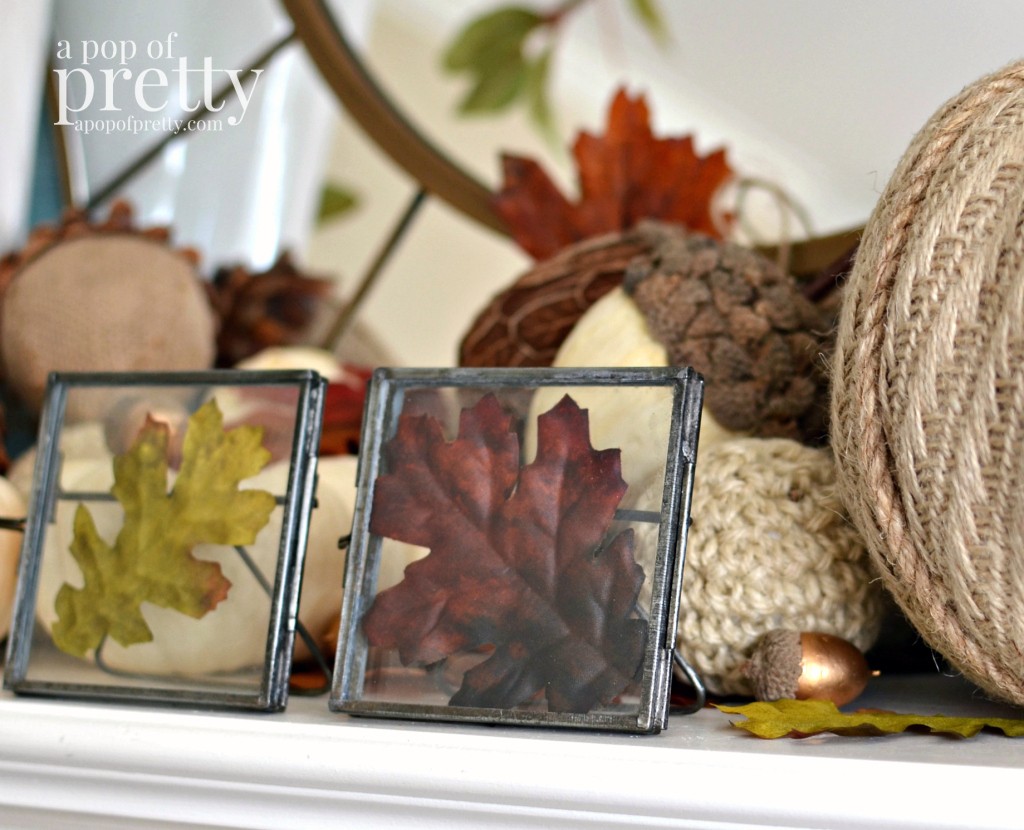 Yup, this glitter lover just said that. In case you need proof of just how much I love glitter, I once needed it removed from my cornea by my optometrist during the Christmas decorating season.  True story. But unlike Christmas decorations, Fall decor doesn't need even the slightest sprinkling of glittery goodness.
There's something simple and lovely about using items inspired by nature. In Fall, you can create a lot of visual interest just by using things like pine cones, twigs, wheat, burlap, wool, acorns, and more.  For instance, this Thanksgiving mantel was created entirely by layering harvest-y decor in neutral hues and natural texture.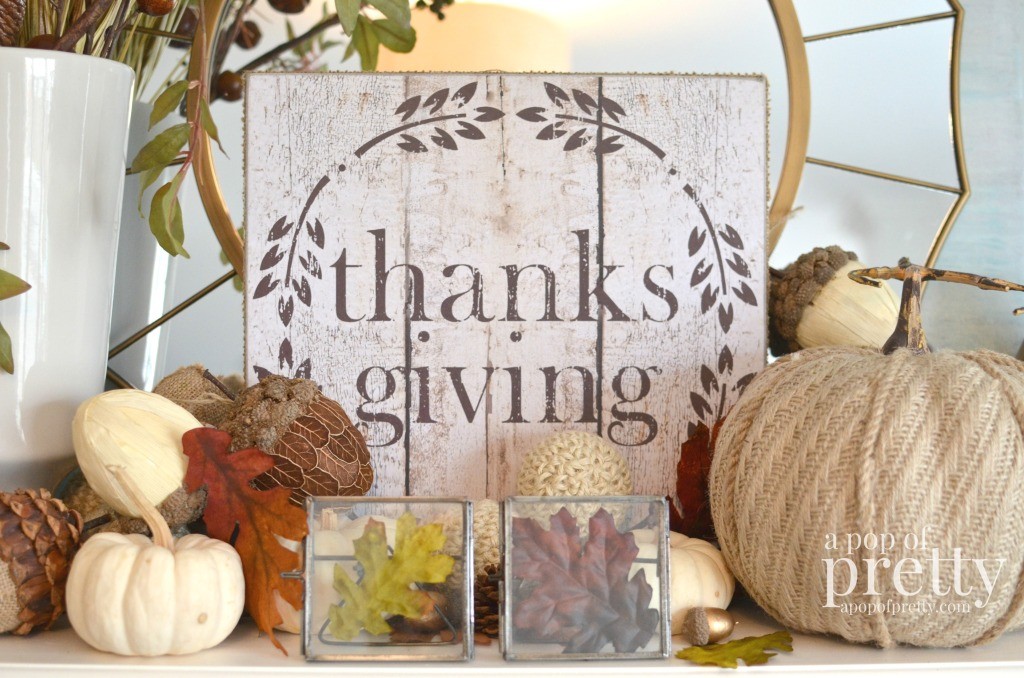 No crazy colour.  No over-the-top shiny things.
Well, except that cute little gold acorn.  Pleeeeease…let me have my gold acorn!
Hope you're enjoying this beautiful start to Fall as much as I am!
Until next time,
K.