This post was most recently updated on January 1st, 2020
Yay, it's officially Fall! And, you know what that means, right? Nope, not football. Nope, not elbow patches. And, I'm not talking leather boots or plaid, either.  If you guessed, "Fall door decor", you were right!
Wait, what? You didn't? Well, first of all, shame on you.  And secondly, I swear that there's a bunch of Fall-loving dorks like me somewhere who all shouted "Fall door decor!" at the same time.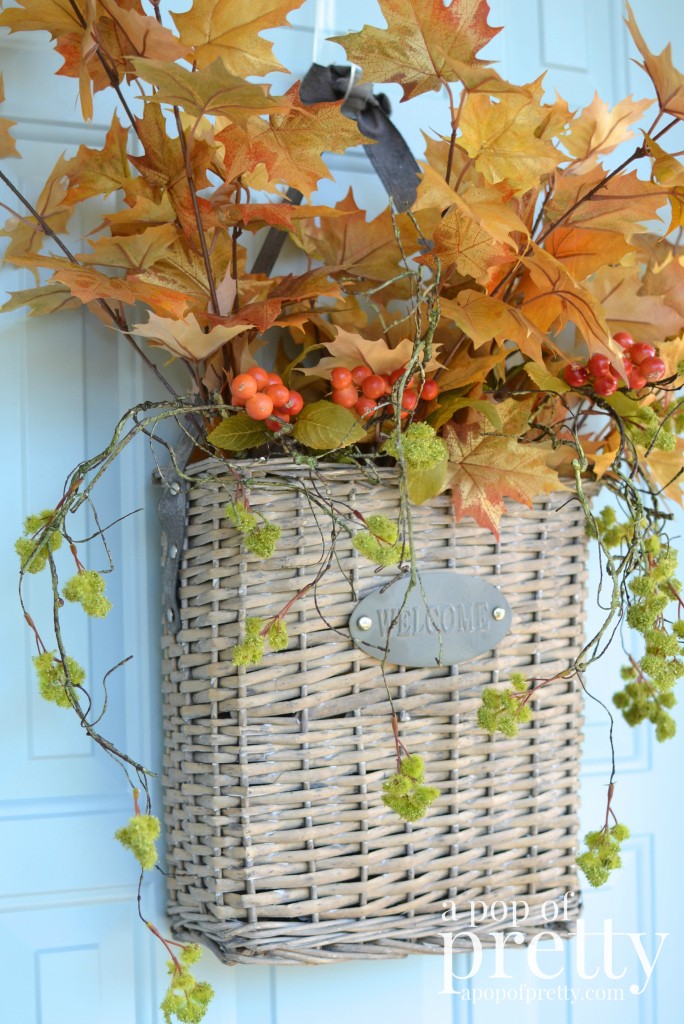 Because, hello, it's September 24th, and that means that you and me and all the Fall lovers of the world (fist pump) can safely hang our Fall door decor without offending summer-loving neighbours who insist summer isn't over until Sept 22nd. Sticklers.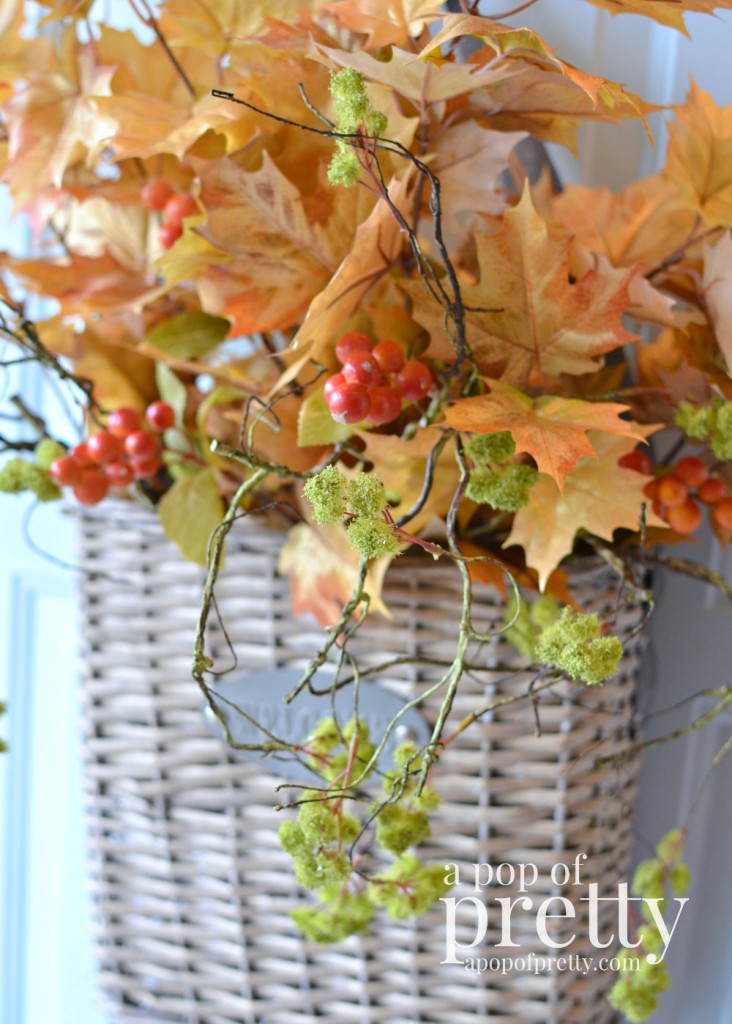 Fall door decor is definitely one of my favourite things about this season. With all it's colour and texture, a big ol' Fall wreath or basket is like a welcoming hug, that says "come in and eat pumpkin pie".  Even if you don't have any pumpkin pie. Or hate pumpkin pie. Or never intend to make one.  But at least it creates the illusion of pumpkin pie, right? 😉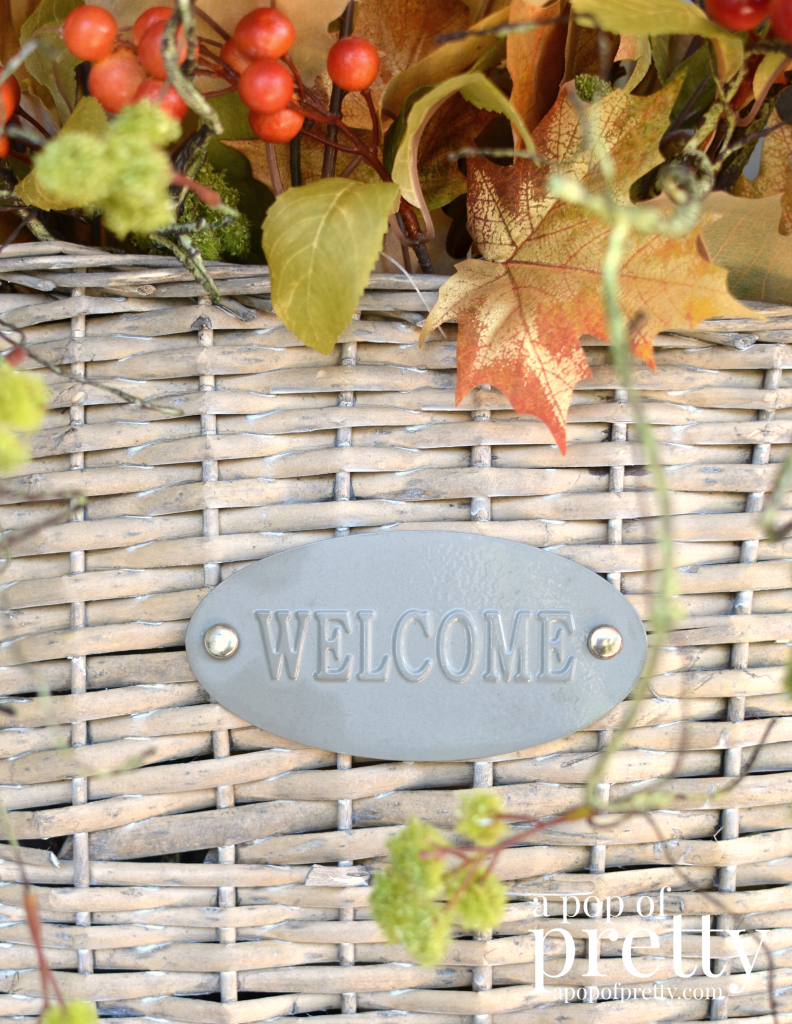 So, what's hanging on your door for Fall?  Do tell.
In the meantime, you might want to check out some of the Fall door decor from my recent past:
In the next few days, I'll show you a few Fall touches I've been working on inside too.
Until then,
K.