This post was most recently updated on September 22nd, 2019
I just put the finishing touches on a Valentine's Day-themed mantel.  I wasn't sure I was even going to decorate my mantel for Valentine's Day this year as I've really been enjoying the simplicity around here since taking down the Christmas decorations.  But I started tinkering with those branches I've been using on my mantel over the past season – see my simple Christmas Mantel (with branches and bulbs) here – and before I knew it, I went beyond the point of no return.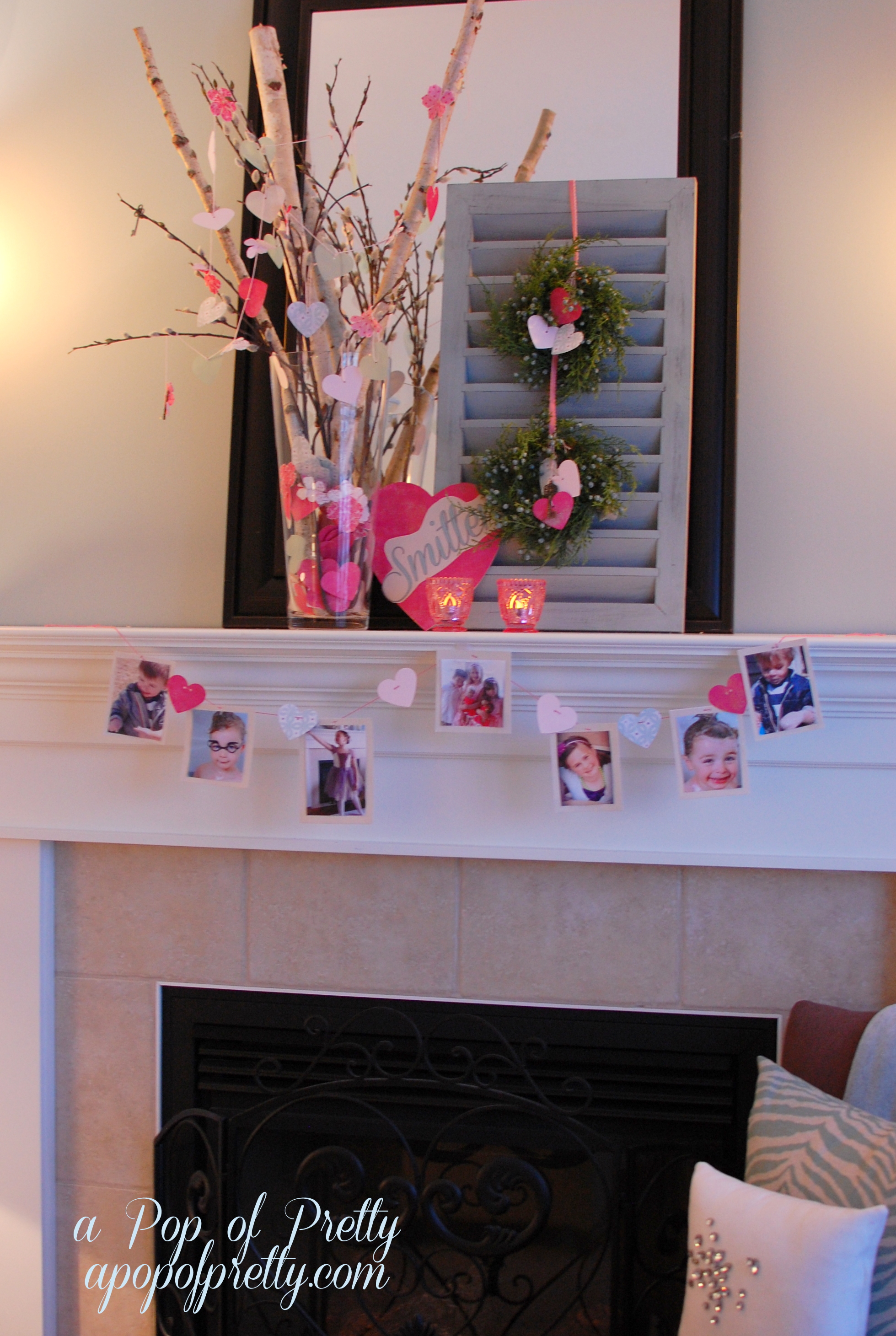 I started by punching a whole bunch of paper hearts from scrapbook paper to create a kinda "Valentine's Day" tree with the white birch branches.  That's where I intended to stop, but it seemed so lonely up there all by itself ;-).  So then I went hunting for some other things to add, and before I knew it, I had a huge crafty mess on the kitchen island that included mod podge, glue and paint.  How DO I get myself into these things?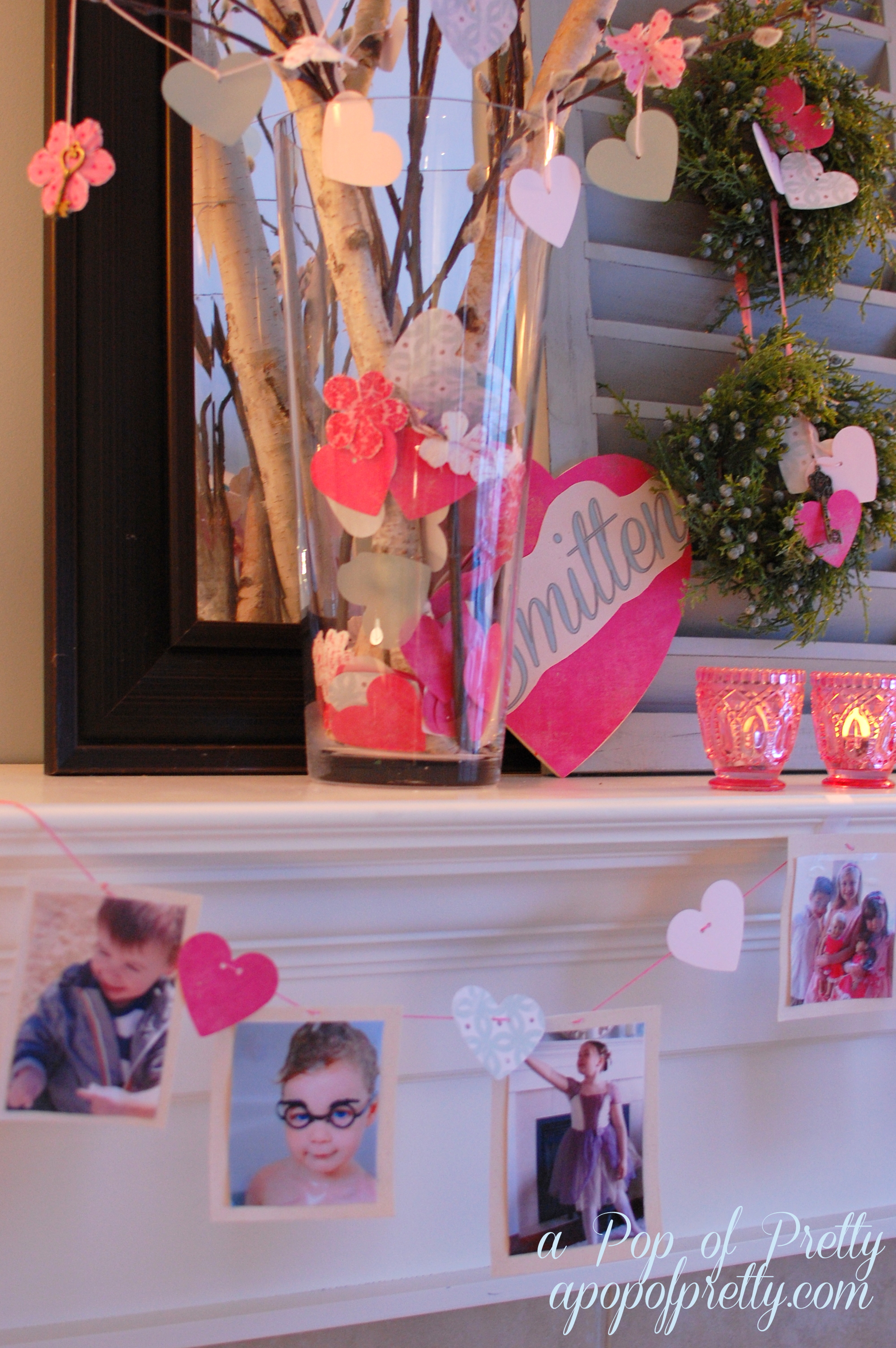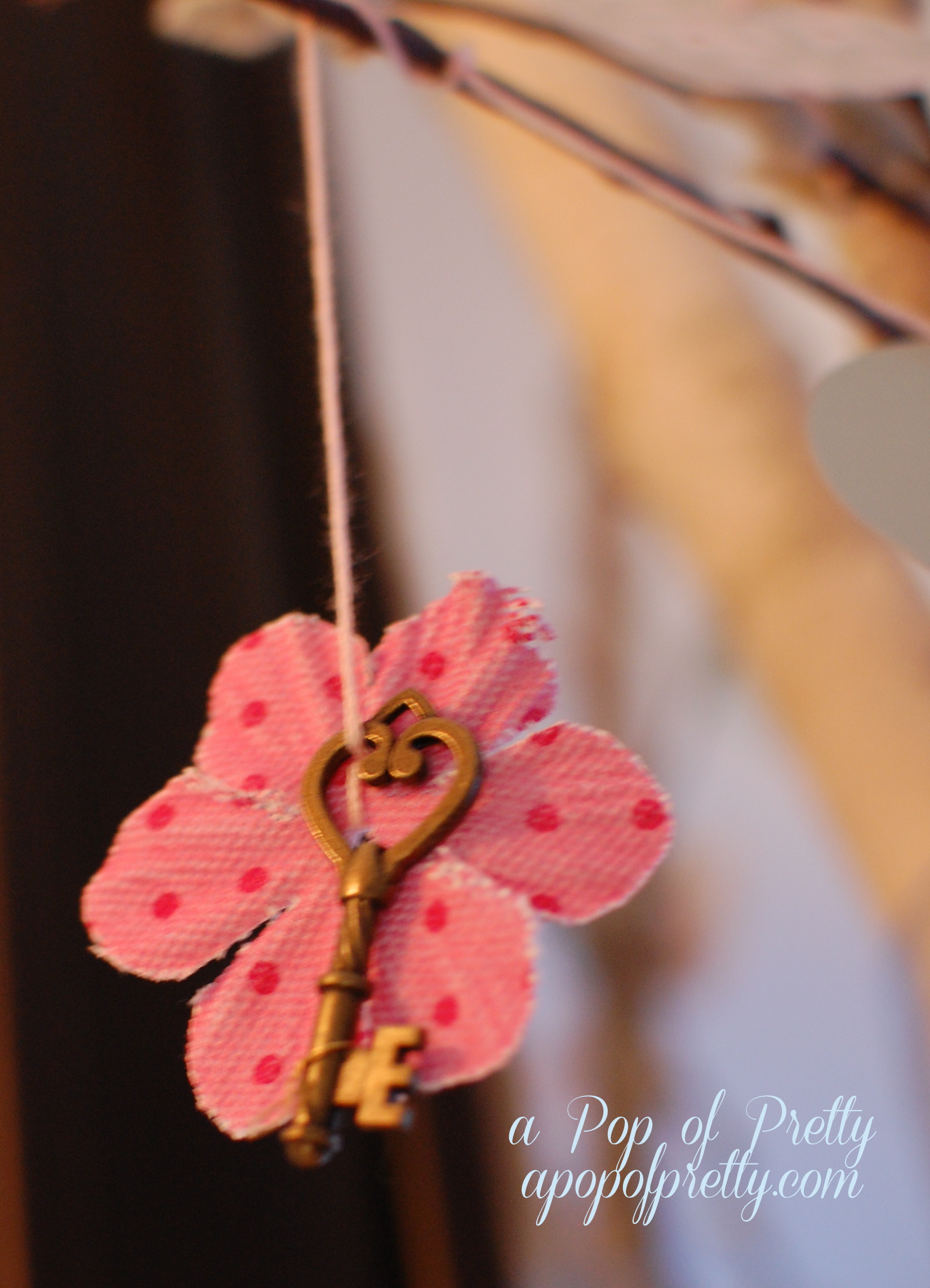 I made that little "Smitten" sign, by printing the word out on canvas scrapbook 'paper'.  It just gave it a softer look than printing it on regular paper.  It's adhered to a wooden heart that has bright pink card stock paper glued to it.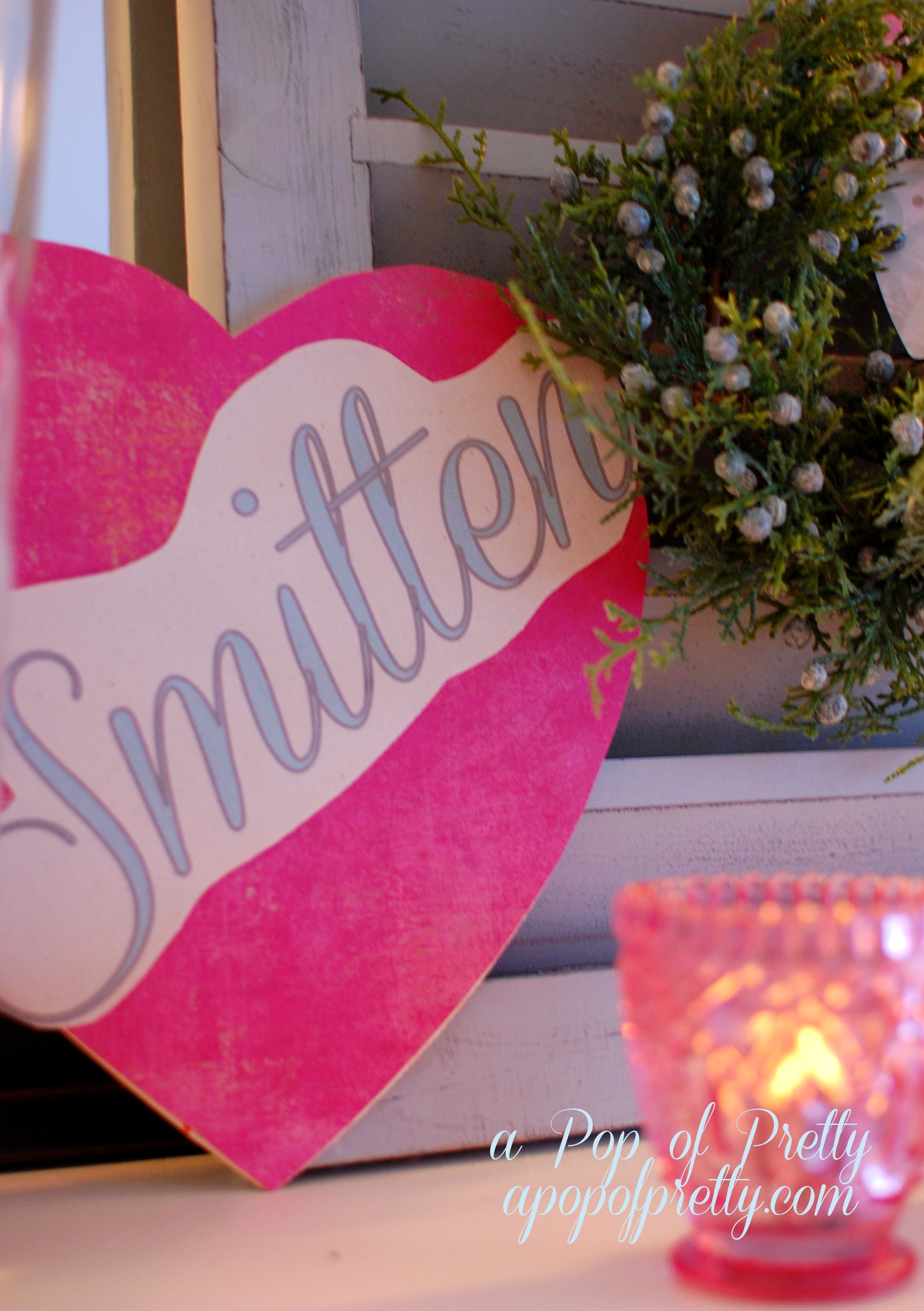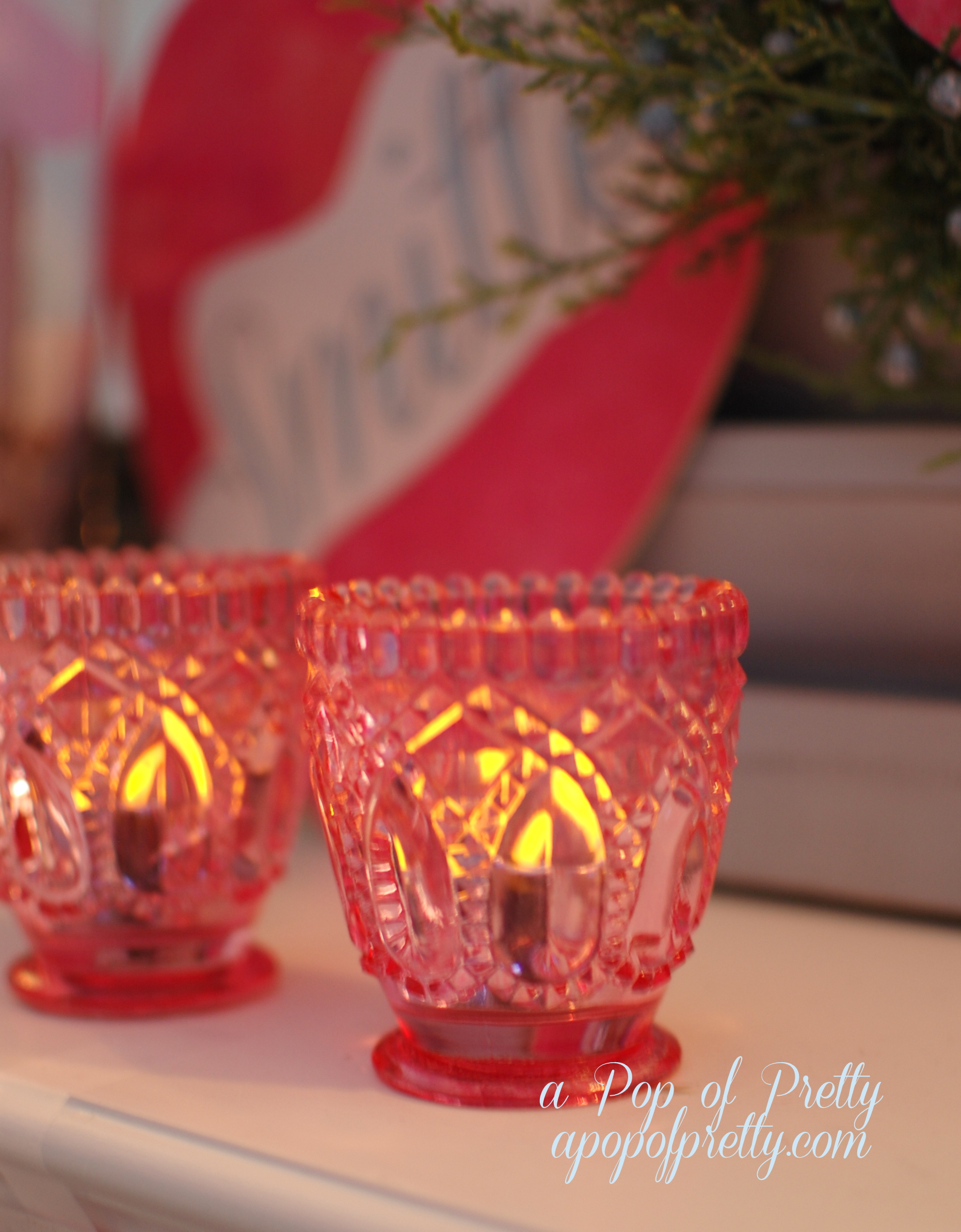 I loved the idea of using some of our kids' photos on a banner since we're pretty "smitten" with them.  The kids I mean, not the photos.  I just printed them on matte photo paper, glued them to canvas, and then finished them with mod podge spray gloss. (The photos, I mean…not the kids, lol).  Last year, my whimsical Valentine's Day mantel was also a tribute to our kids.   Not funny to tell the stage of life we are in, huh?!?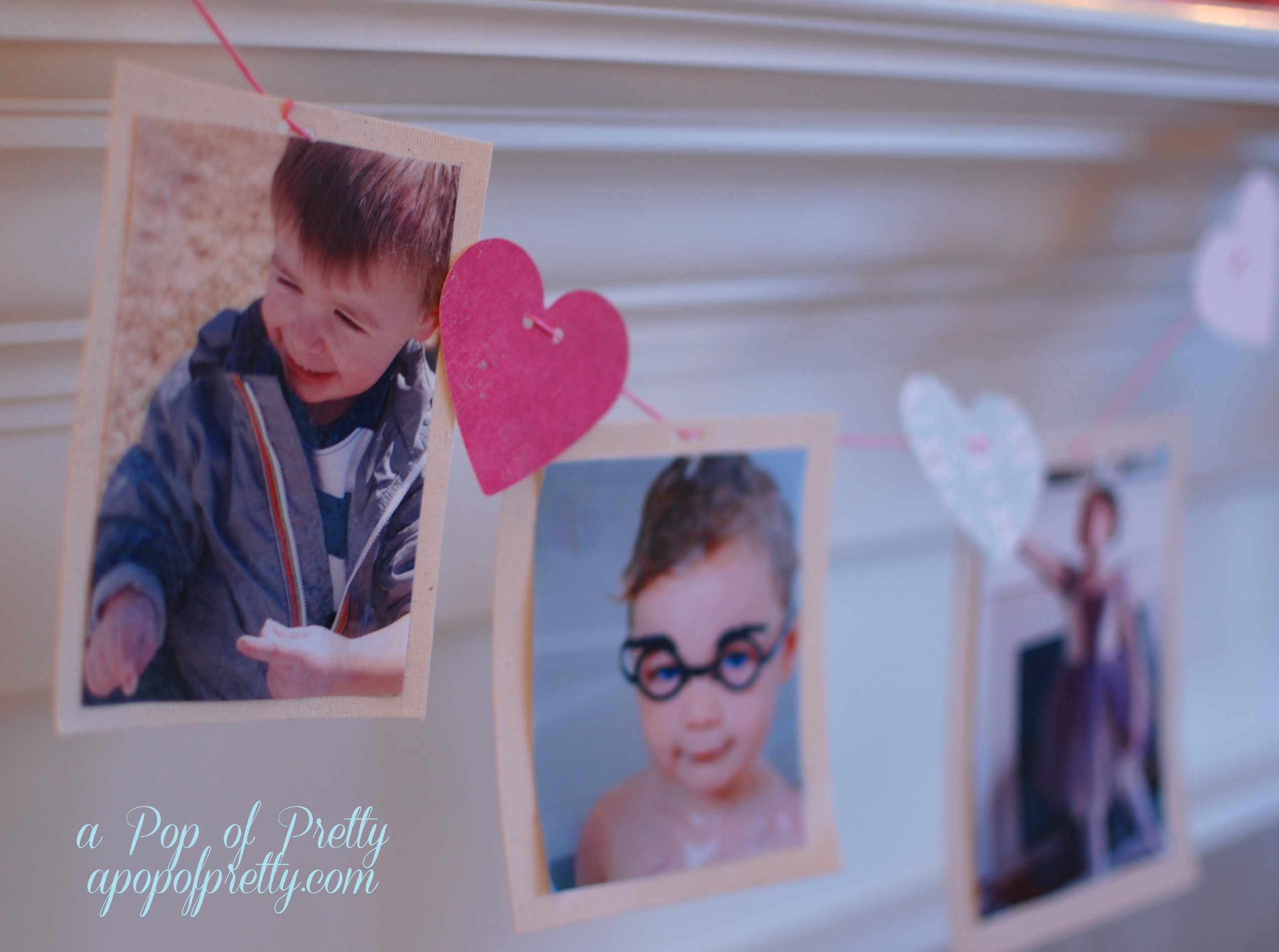 For an unplanned decorating / craft project, I like the way it all came together.  Isn't that always the way?  The planned projects are often disasters, but the spur-of-the-moment ones never disappoint.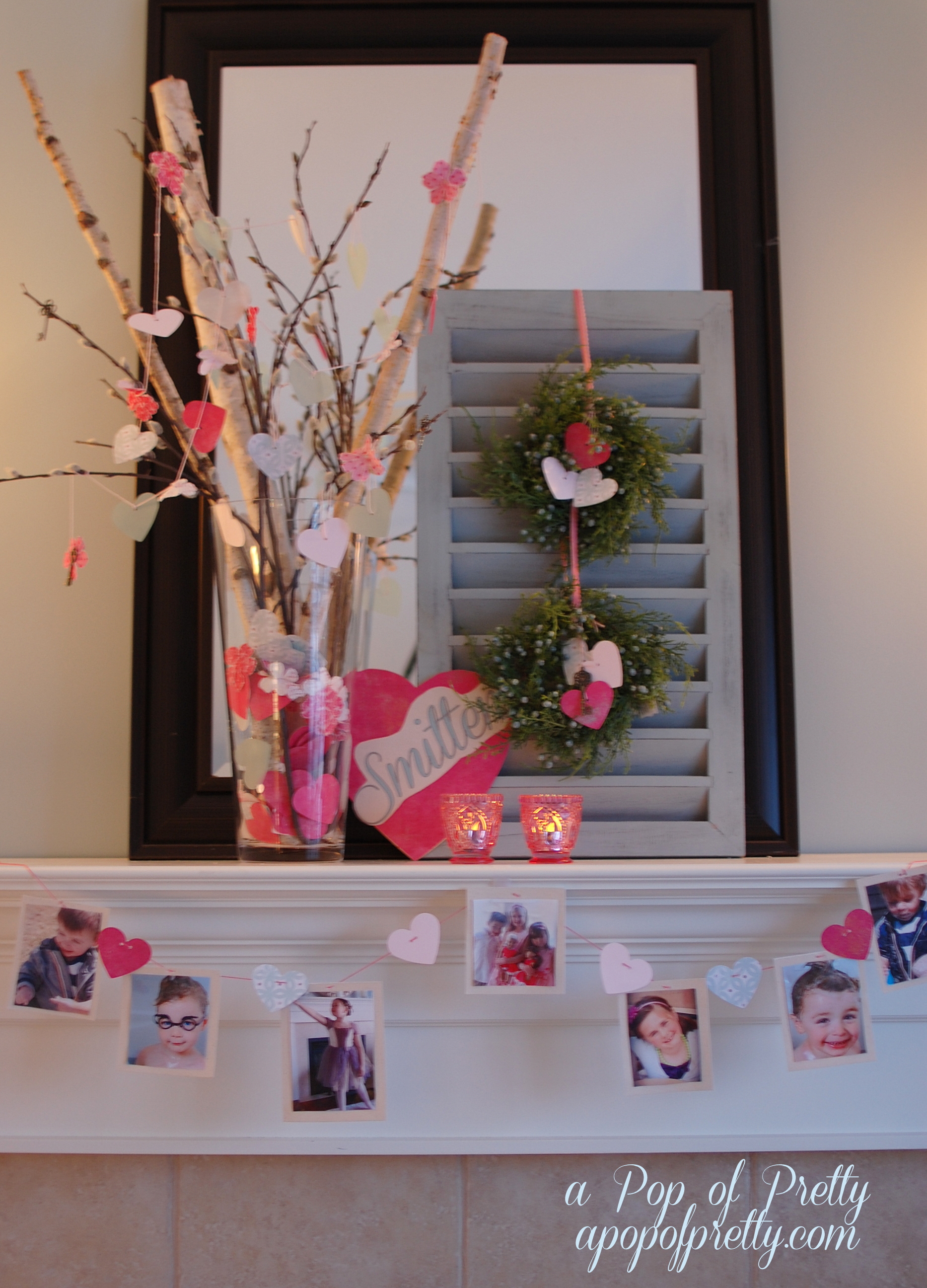 Do you decorate for Valentine's Day?
If so, you might also like…
Valentine Wreath Tutorial: Pink Ribbon & Burlap Rag Wreath
Whimsical Valentines Mantel (2012)
I heart Valentine's Day Decorating (2011)
All You Need Is Love Winter Mantel
Until next time,
P.S. I'm sharing this with Beth