This post was most recently updated on September 23rd, 2019
Yesterday, I mentioned that our neutral Christmas tree this year is a really big departure for me.  Well, the same can be said for our Christmas mantel decor.  Last year, I had a very traditional Christmas mantel, with lots of layers of full greenery, and pops of saturated color.  (That Christmas mantel decorating tutorial is found here).  I'm a really big fan of that look, but this year I was ready for a change.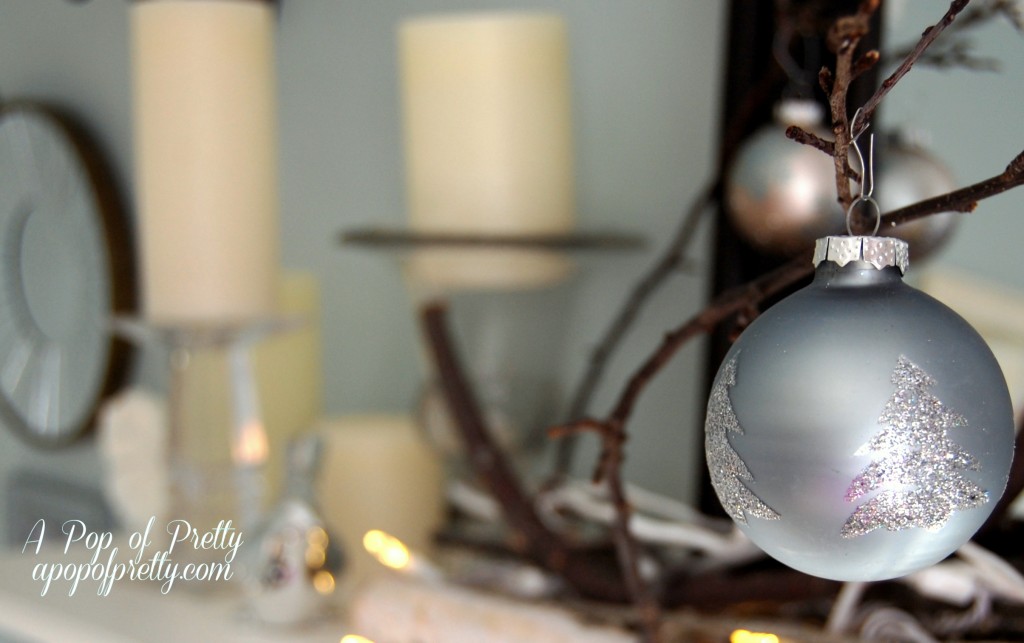 I liked the very simple, wintery mantel I decorated back in November, which consisted of branches and pillar candles.  So, for Christmas, I decided to simply build on that, rather than start from scratch.  I added some white lights and my sparkly reindeer, and hung some pretty glass bulbs from the branches, and called it a day!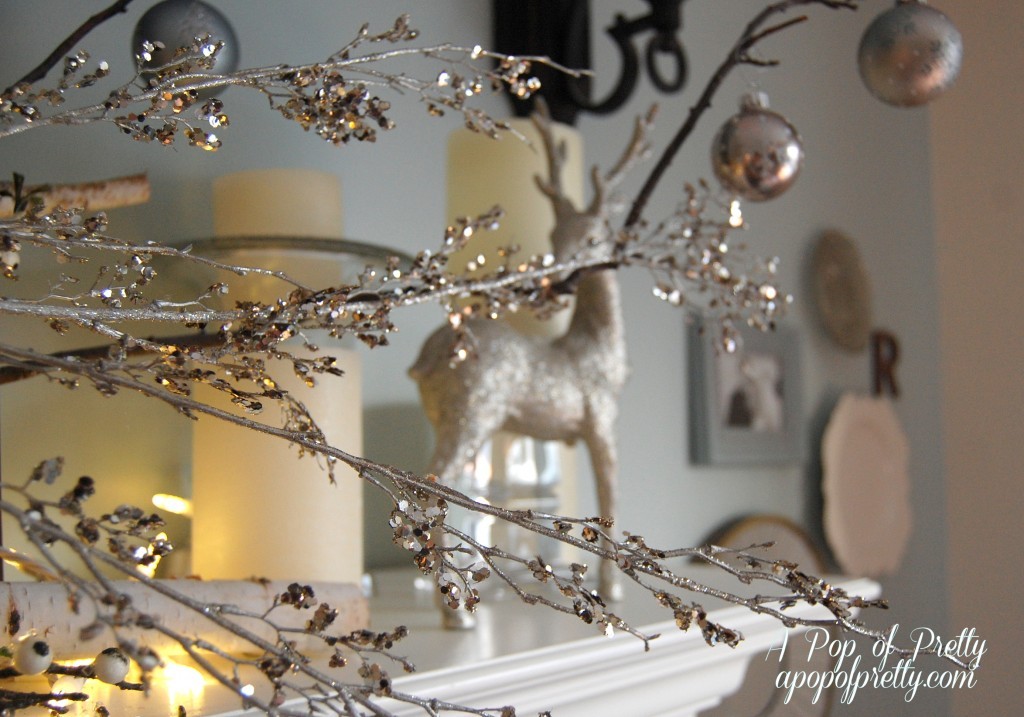 I lie: it was a little more tedious than that!
It took me awhile to figure out how to layer all the branches so that they wouldn't fall off the ledge if you happened to push one in the wrong direction.  Until I figured that out, the whole things was like a house of cards.  I only smashed one glass bulb though, but said more than one bad word I think (oops!).  I ended up with an armful of branches and bulbs a few times before I straightened the whole mess out, lol.  I shudder to think about hanging stockings from it, eeek!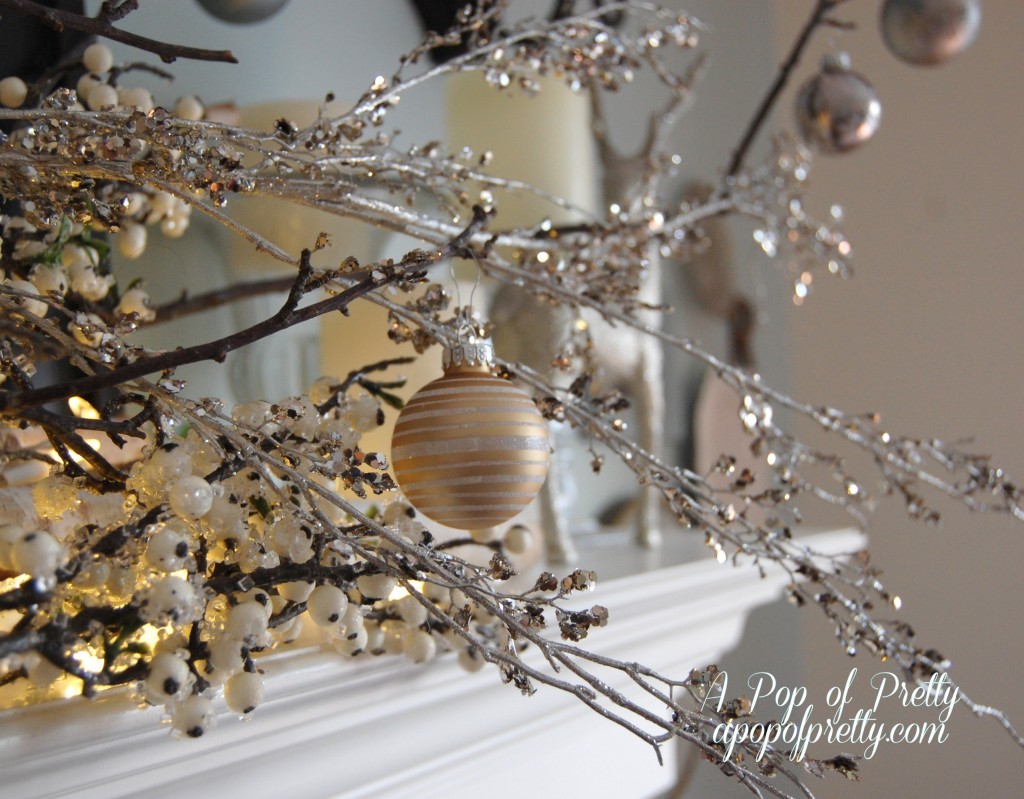 I used very neutral glass bulbs in colors like champagne and muted blue. The long  cherry tree branches came from my parents' yard after a big storm this Fall. The storm destroyed the tree, and the branches were literally on the curb awaiting  City collection until I salvaged them! Every time I visited my parents back in October, I'd stuff more and more of the branches in my car. I think they thought I was crazy, but then again, they know me by now!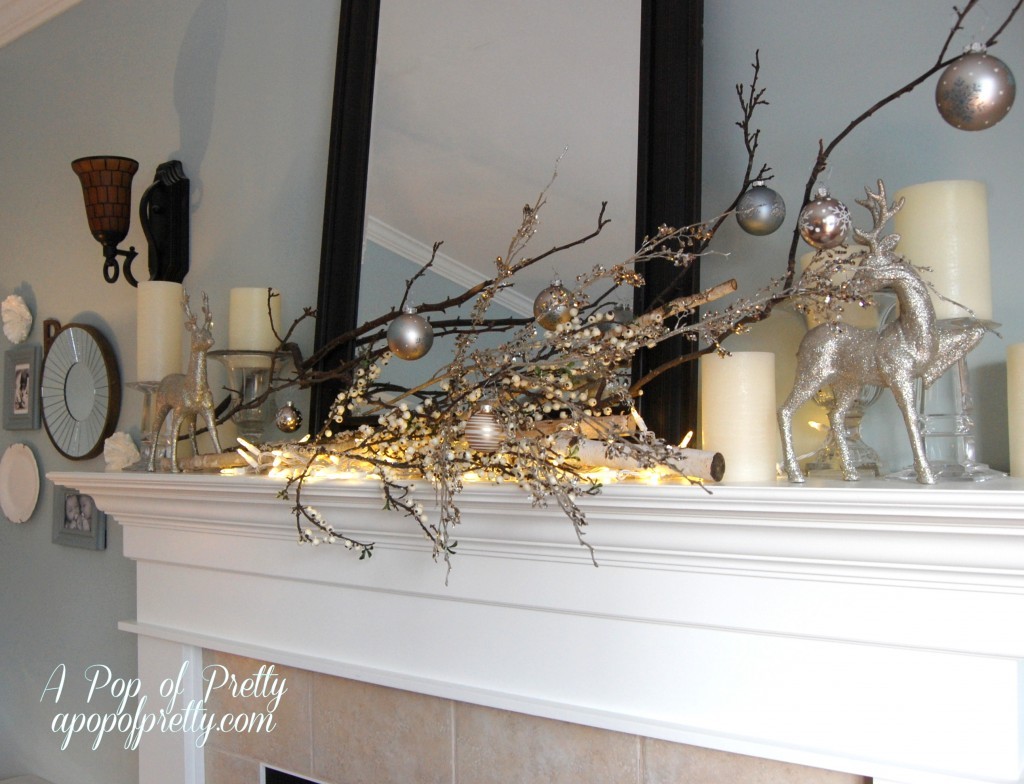 I learned afterwards that the cherry tree had originally been planted in my grandmother's yard.  I think it's kind of cool that I have a little piece of my grandparents' garden on my Christmas mantel this year!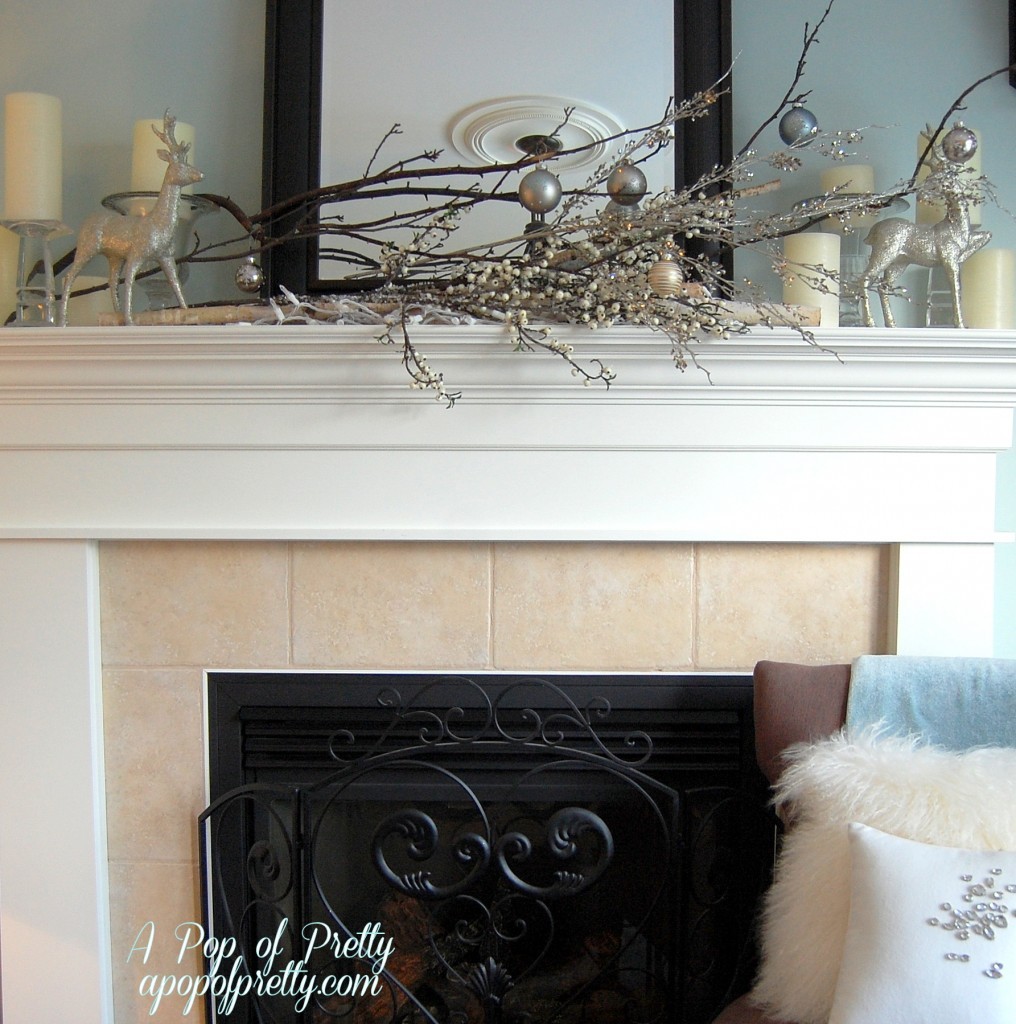 The thing I like best about this mantel is that, in January, I can remove all the Christmas touches, and keep it as is through the winter. (Unless, of course, I get the itch to change it…hmmmm…)
Do you decorate your mantel especially for Christmas too?
Until next time,
P.S., Sharing my Christmas mantel with Layla & Kevin…
and Beth…