This post was most recently updated on January 1st, 2020
Did you catch my last post about Wallpaper Aversion Disorder?  Those of us who've had the pleasure of removing decades of wallpaper typically swear the stuff off.  After all, what goes up must (eventually) come down.  Decor trends, like everything else, are cyclical.  And once you've stripped wallpaper, you can never go back. It's a fool me once, kind of a deal. Well, at least that was my theory…
My Wallpaper Accent Wall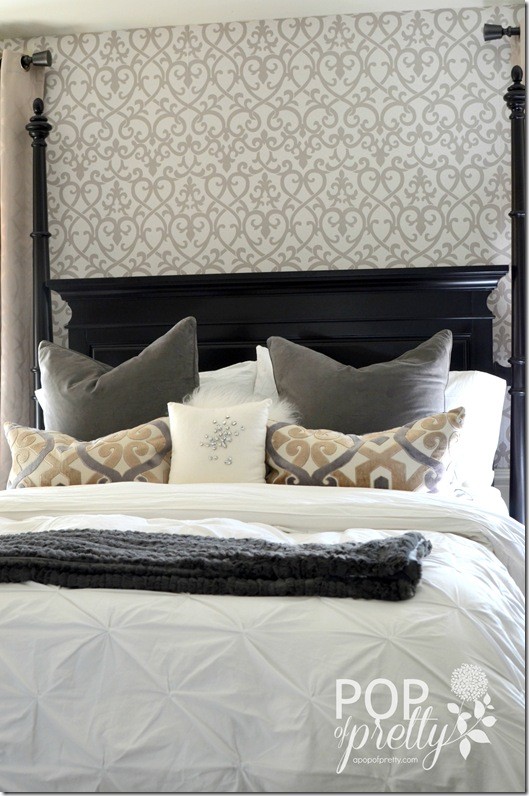 The reality: I crumbled.  A few weeks ago, in a moment of weakness, I fell for a pretty geometric wallpaper! Before I knew it, I was 'updating' our master bedroom with a wallpaper accent wall behind the bed.  ('Updating' sounds so much less costly than 'makeover' doesn't it? I've decided I like the word 'updating'.)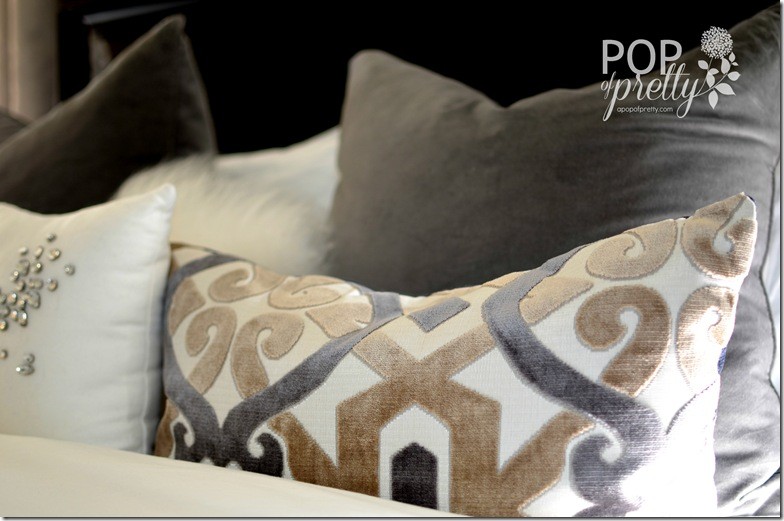 And we all know how those things go, right?  The wallpaper accent wall inspired a more luxe 'look' for the room, which then led to tweaking in other parts of the space. (That's tweaking, not to be confused with twerking – just to clarify ;-).) The other walls needed to be painted, and I punched up the glam factor with some accessories.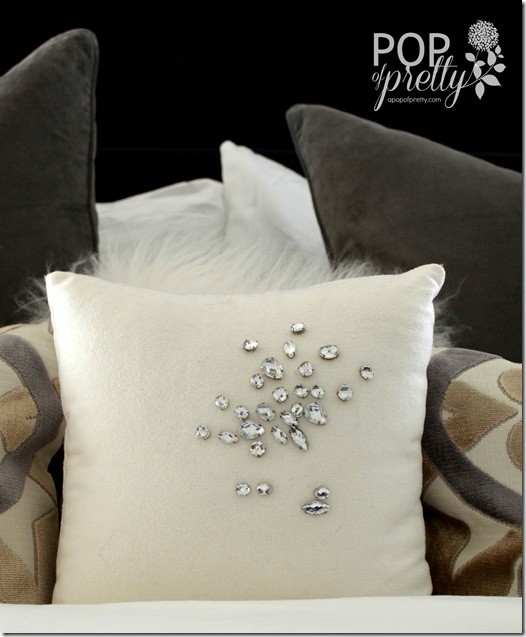 .
It was a long overdue makeover update.  The master bedroom is the one room in our home which has been sorely neglected since we built our home.  That is, unless you think that two bassinets, a playpen, a bin of Thomas the Trains, or 5 over-stuffed laundry baskets have been stylish room accessories!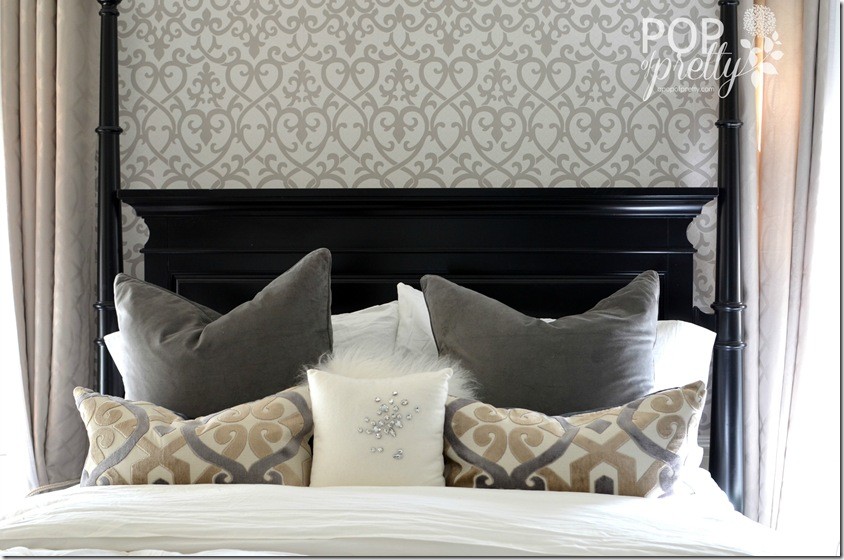 If you're still hesitant about wallpaper, I totally get it. Starting with a small area – like a wallpaper accent wall – is a good way to get over the apprehension.  Personally, I'm thrilled I jumped ship!
Once the room is complete, I'll pop back with a few other pretty projects I'm working on in here.
Until next time, my friends.
.
K.
 .
P.S., I'm sharing this project with Beth's Tips & Tutorials Party at Home Stories A2Z.