This post was most recently updated on September 23rd, 2019
I thought I'd share a few pics of the "Winter Wonderland"-themed tree that my sister and I decorated earlier this week as part of a fundraiser for my daughter's school.  It was really hard to get crisp, bright pictures in the school's lighting, so if you can forgive the grainy shots, I think these will give you a feel for the kinds of ornaments we used to for a sparkly, icy effect.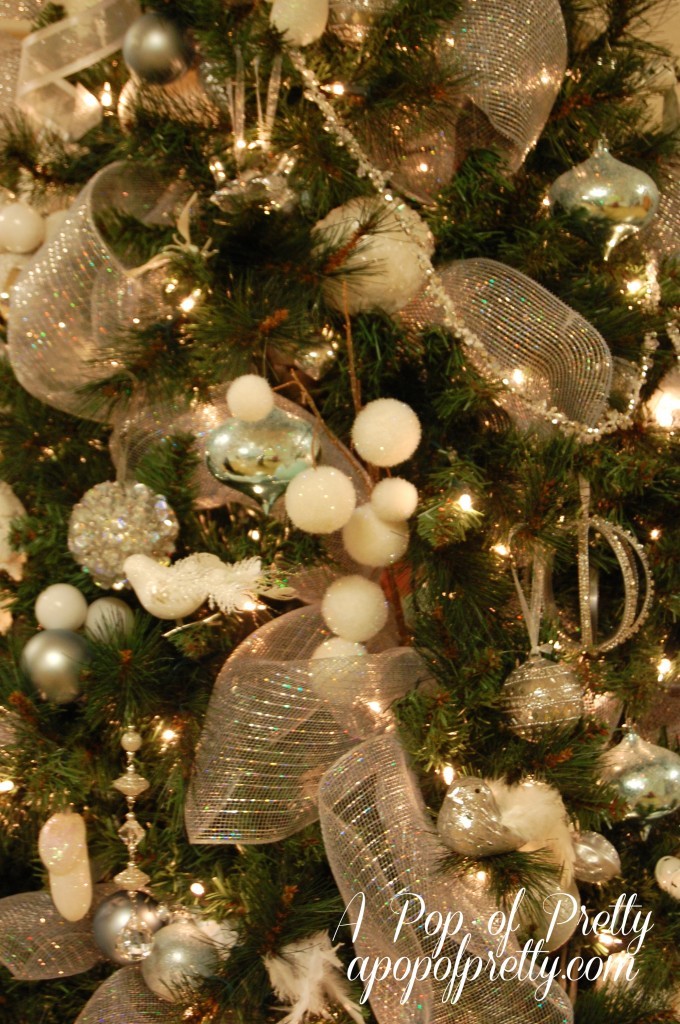 These snowball branches inspired the theme.  When I spotted them, they gave me a vision for the tree, and helped in narrowing down the other ornaments to buy.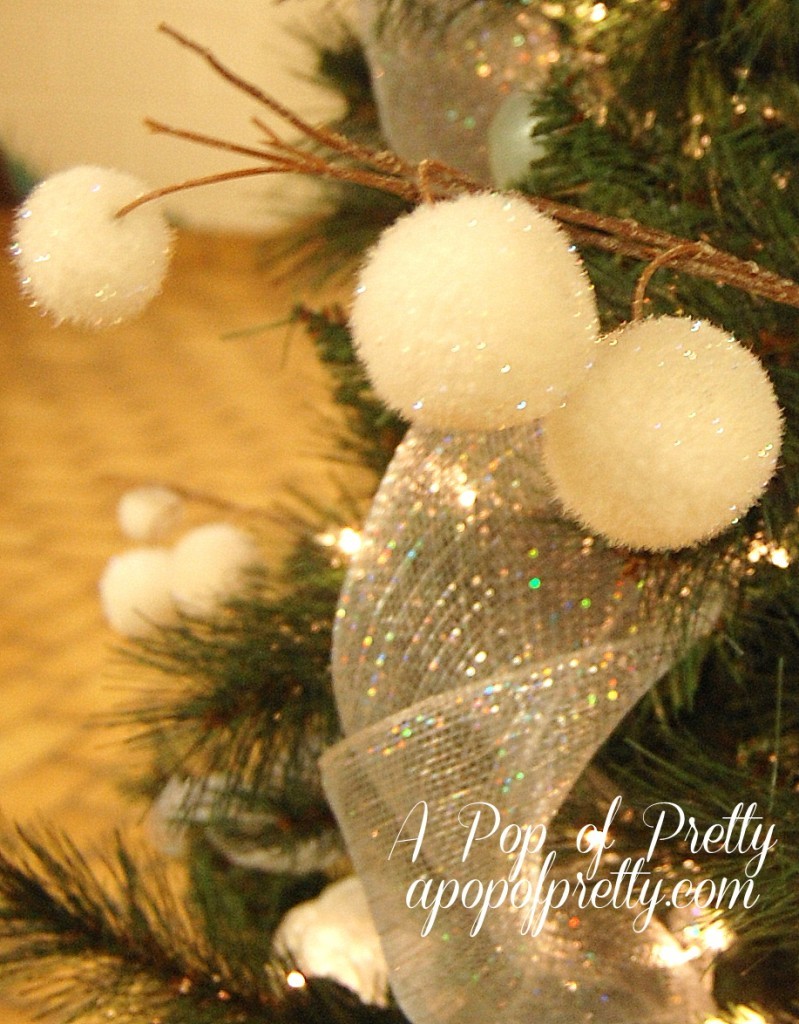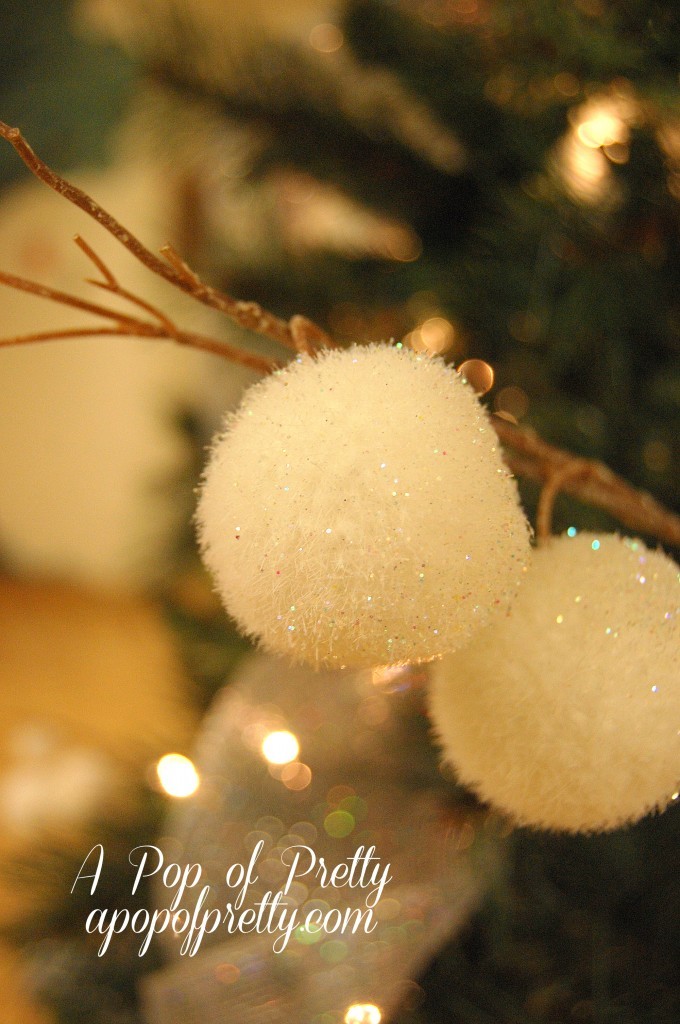 We wanted to do a neutral Christmas tree anyway, so that it would appeal to as many people as possible since it was for a fundraiser.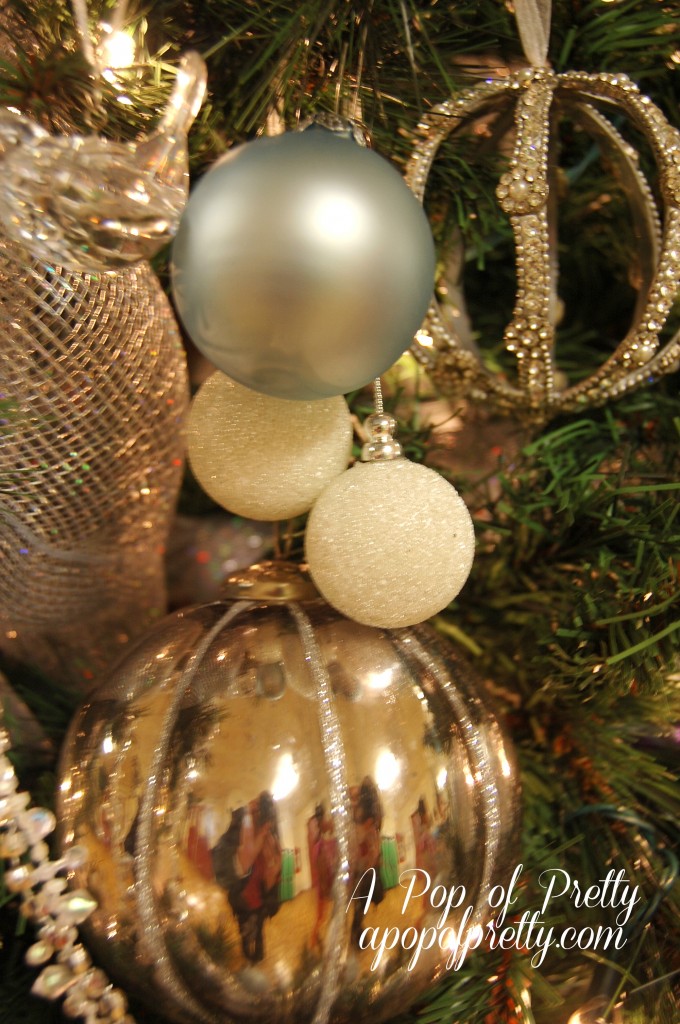 Once we knew we were going for a 'Winter Wonderland' effect, we chose to use all white. silver and blue ornaments – with a little bling here and there!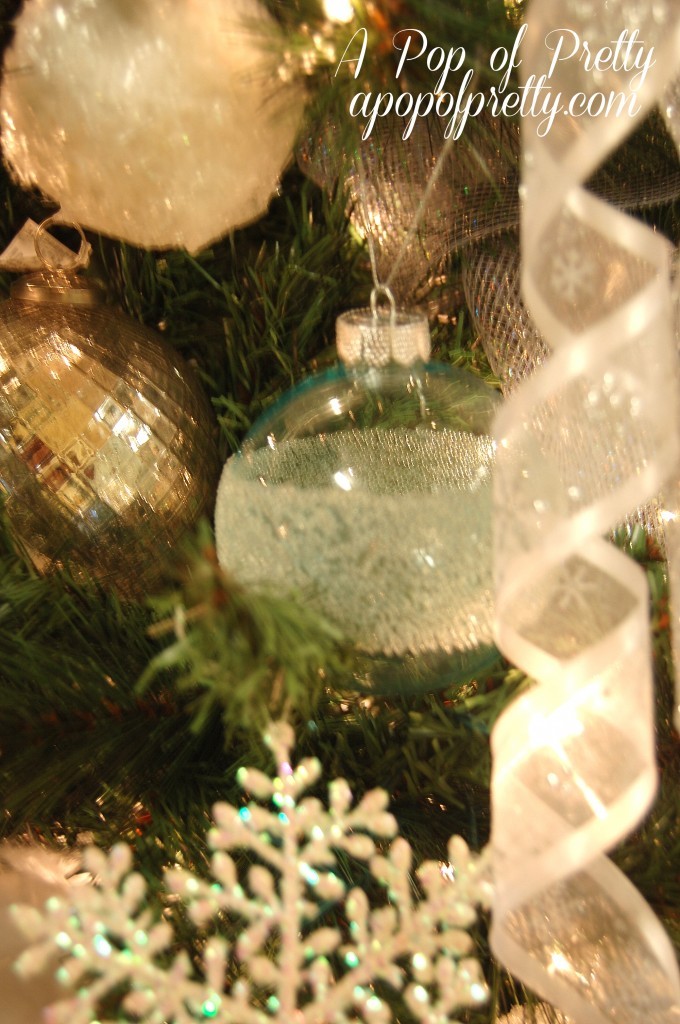 We tried to limit the amount of glass ornaments that went on the tree because it will be delivered to the winner's home as is (i.e., completely decorated!) in a cube van.  But we did add a few special ones that will have to taken off and  bubble-wrapped so that they don't break in transport.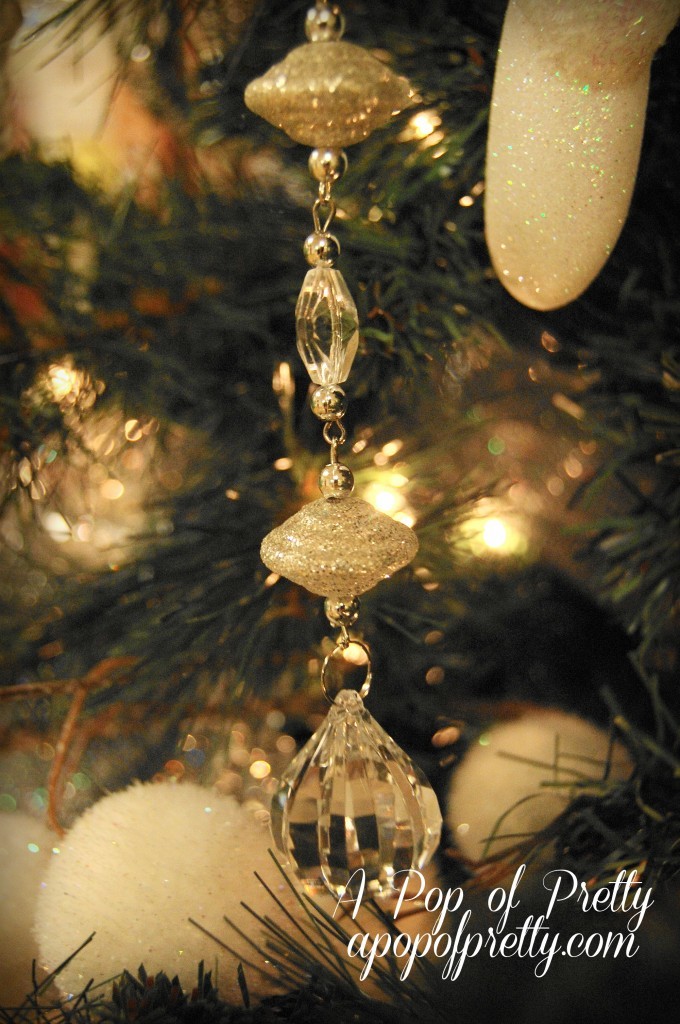 We selected all the ornaments and decorated the tree, but we can't take credit for the fundraising idea, or for the donations that made it possible.  A couple of generous parents donated the tree and funds for the decorations.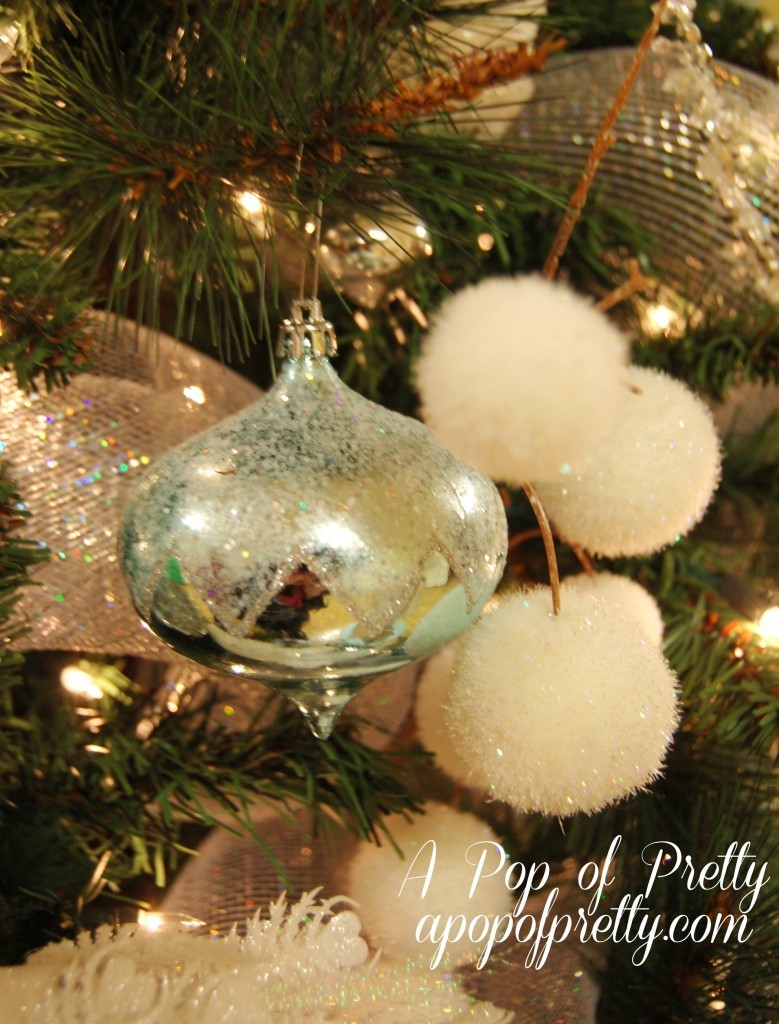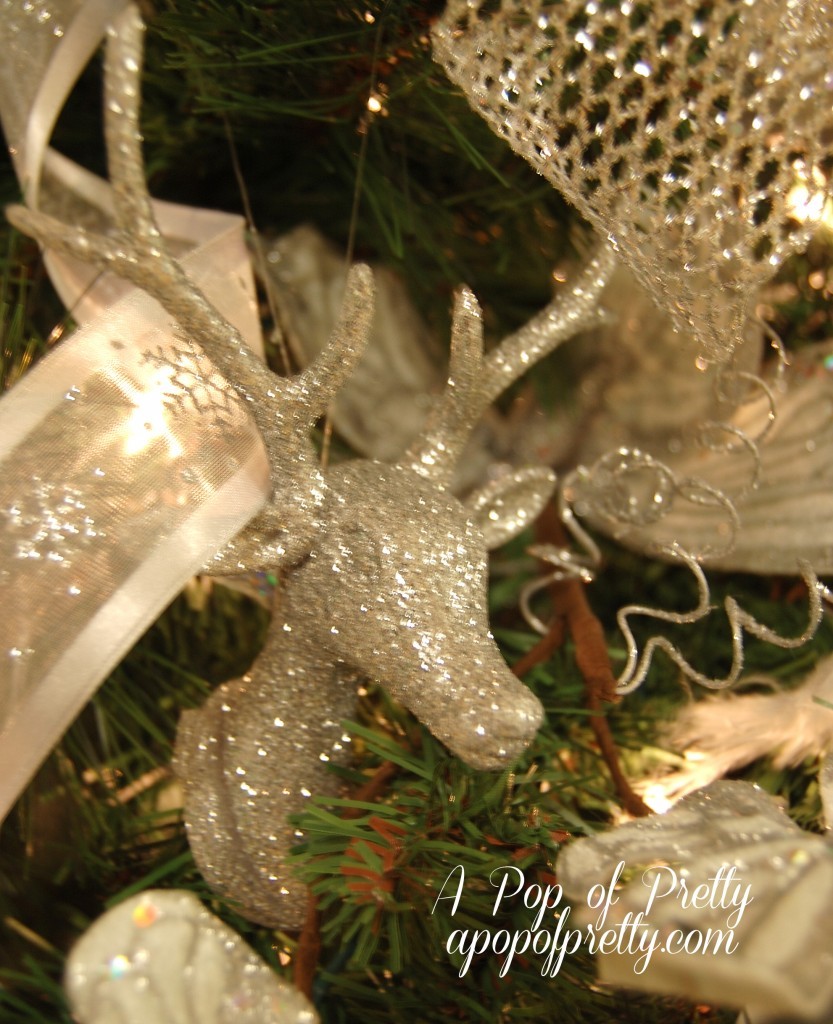 So if you are a parent at the school my daughter attends, please buy tickets today at the PTA Fair, and you'll have chance to win this tree for your own home.  I hope that whoever wins the tree will get lots of enjoyment from it!  We certainly enjoyed decorating it!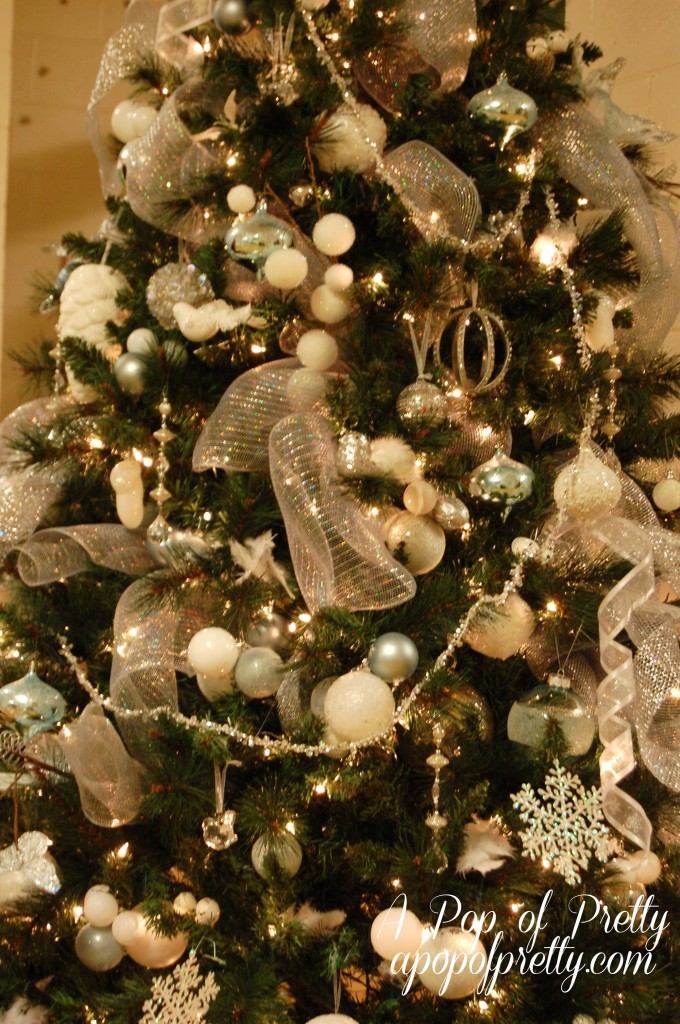 Until next time,