One question that we got a lot of when we decorated that Winter Wonderland Christmas tree at my daughter's school, was how to add ribbon to a Christmas tree. So today, I thought I'd show you how I added the ribbon to my own Christmas tree this year.  I love getting new tips for Christmas decorating, so I figured that you might too!
There are lots of different ways to add ribbon to a Christmas tree, depending on the look you are trying to achieve. I didn't use the popular sinamay / mesh on our tree this year, mainly because I couldn't find a color that I was 100% happy with for our newly, neutral Christmas tree, decorated mostly in champagne.  But I did find a bunch of pretty champagne ribbon I loved, so I decided to go that route instead.
First, I should mention that I always add ribbon (or sinamay) to my tree before anything else.  It makes it so much easier than having to work around ornaments.  Plus, it allows you to get the ribbon deep into the tree, which is what creates the fullness you're looking for.
To achieve a full look using narrower ribbon than sinamay, I used a little bundling technique. I picked out several different coordinating ribbons in different widths and textures.  Then I cut long strips from three different rolls at a time,  each strip about 4ft long. To get a flowing effect, I simply let the ribbon fall of the roll naturally.  I pinched all three strips in the middle, and tied one strip tightly around the others to create a little bundle.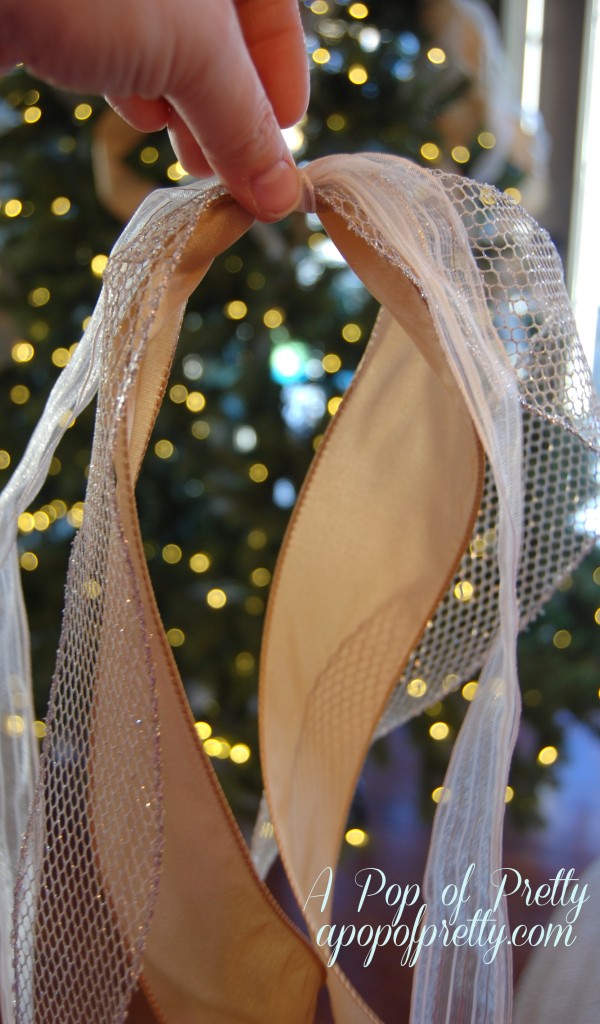 To add each ribbon bundle to the tree, I placed it far down one of the branches, and then wrapped one of the wire branches around it to keep it secure.  If you have a real tree, just use some wire to secure it.
Next, I spread the ribbon out and tucked the ends into the tree randomly.  I wasn't picky about it at all.  The idea is for the ribbon to look as if it's just falling naturally into place.
I repeated this process a bunch of times, until I had covered the tree relatively evenly with ribbon.
Once I was finished positioning the ribbon, I added the tree ornaments, placing some behind and some in front of the ribbon.
I like how the flowing bundles of ribbon really help to fill in empty areas of the tree.
So do you have your tree decorated yet?  Is this how you add ribbon to your tree, or do you have another method that works?  In any case, I hope this Christmas tree decorating tip comes in handy!
Have a super happy weekend,
Linking up with Beth…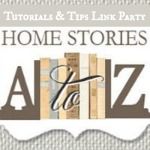 Pin It