This post was most recently updated on September 23rd, 2019
The other day, I showed you our Newly, Neutral Christmas Tree, decorated mostly with champagne, white and chocolate brown decorations.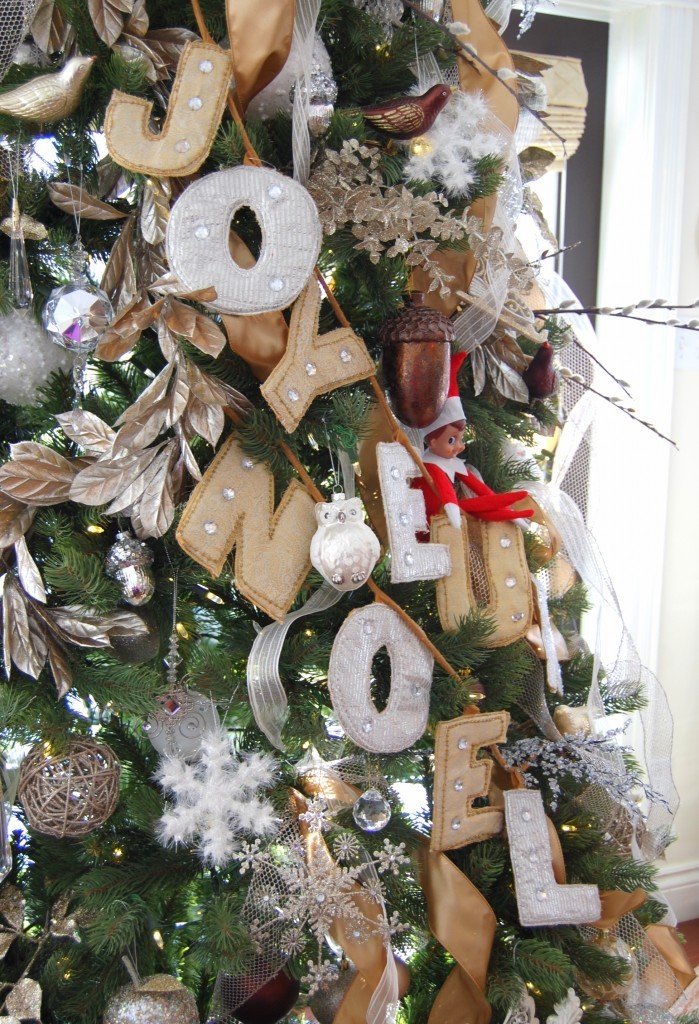 If you caught that post, you might remember that this is the first year I've decorated a completely neutral tree. I wasn't sure how I felt about it, and I was toying with adding a little pop of blue.  (When it comes to blue, I have no self-control.)   So, after living with the neutral tree for a few days …drumroll… I decided to add a few muted blue ornaments.  Sorry to all you neutral lovers out there:  I think I broke the cardinal rule of "neutral"!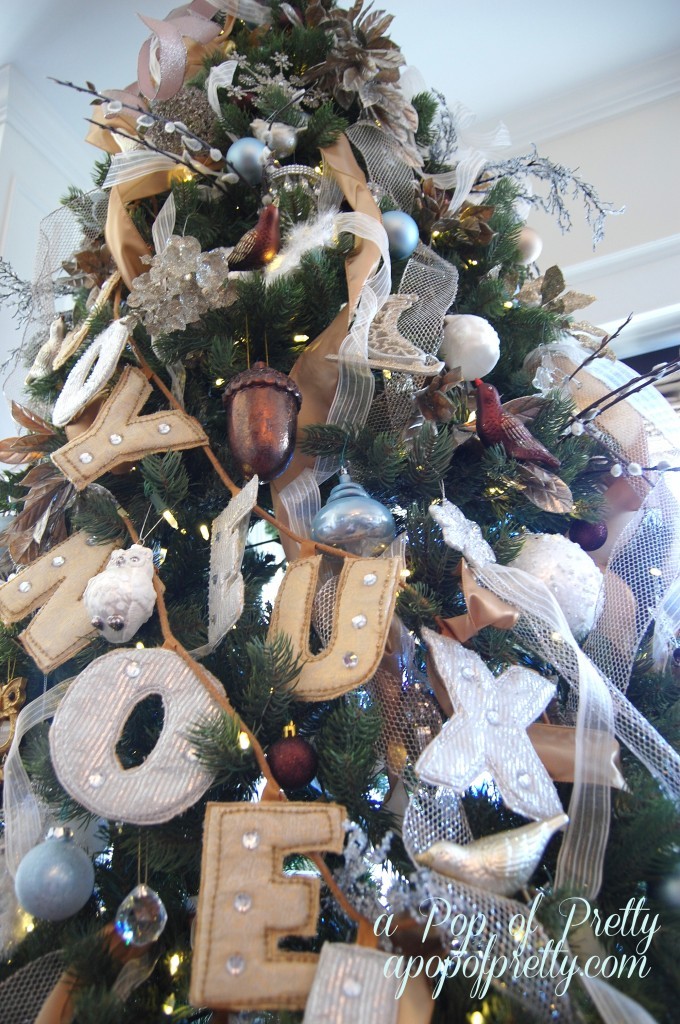 Even with the blue, I think it's still pretty neutral. (Well, let's just say it's neutral compared with last year's red and turquoise Christmas tree!)    So I guess now it's a 'bleu-tral' tree!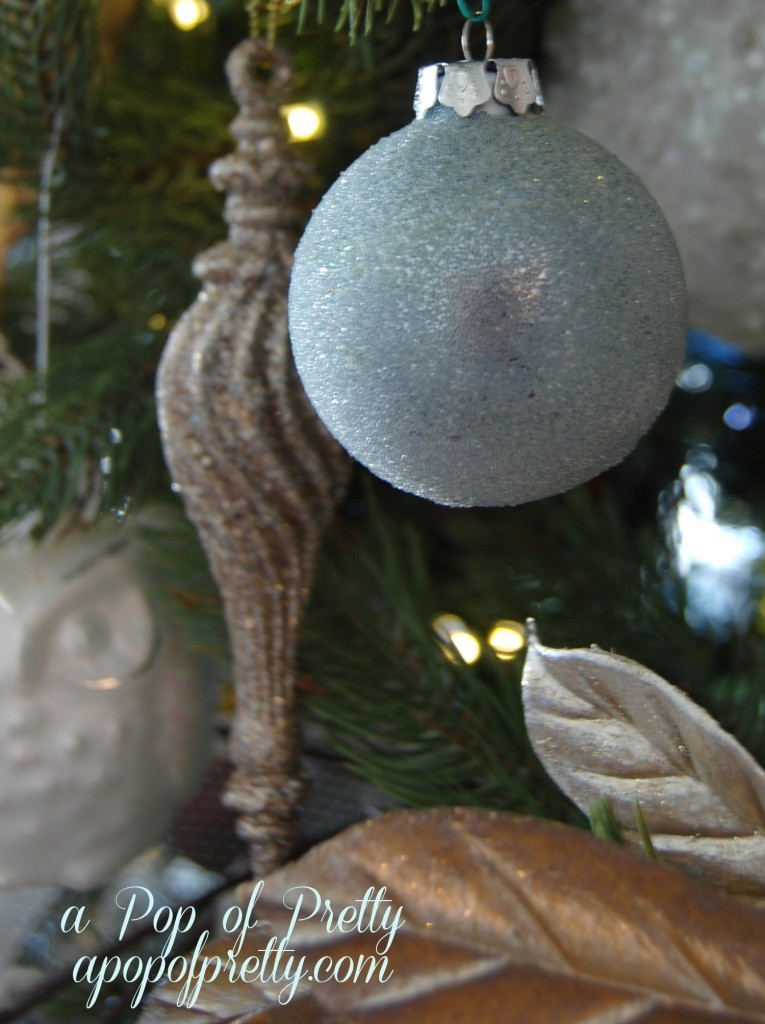 The icy blue blends in nicely with the champagne and chocolate brown.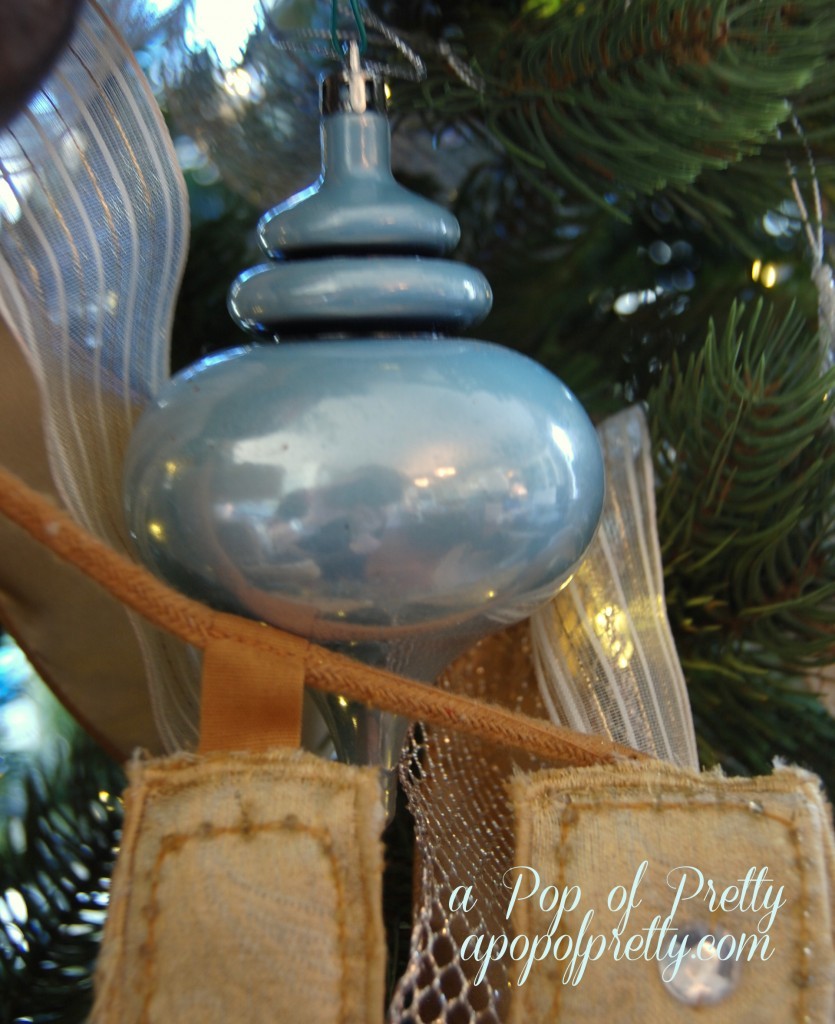 And, it ties in a little better with the room's color scheme too.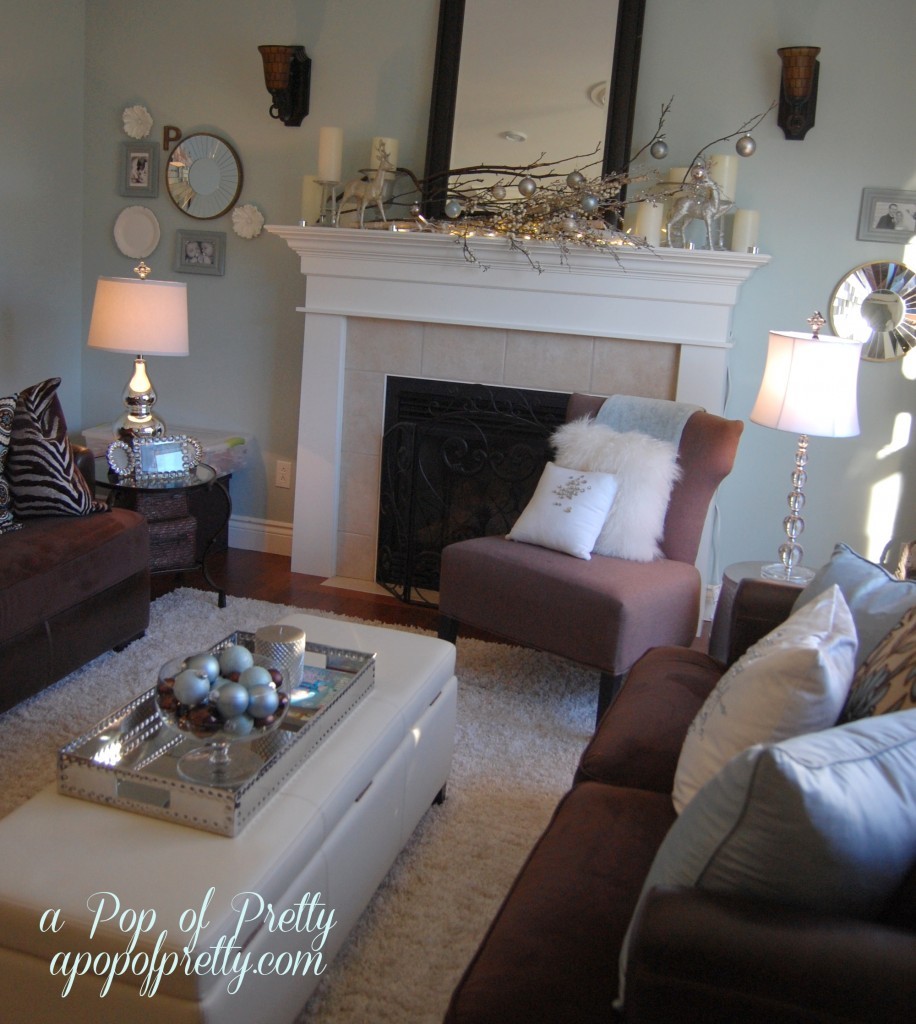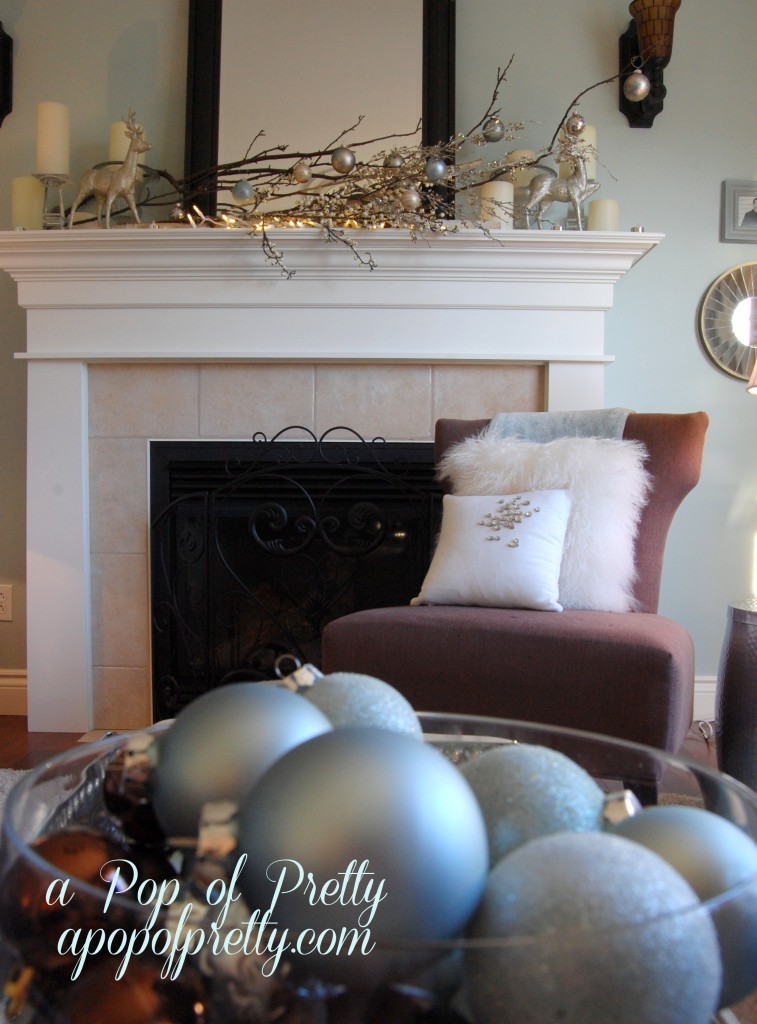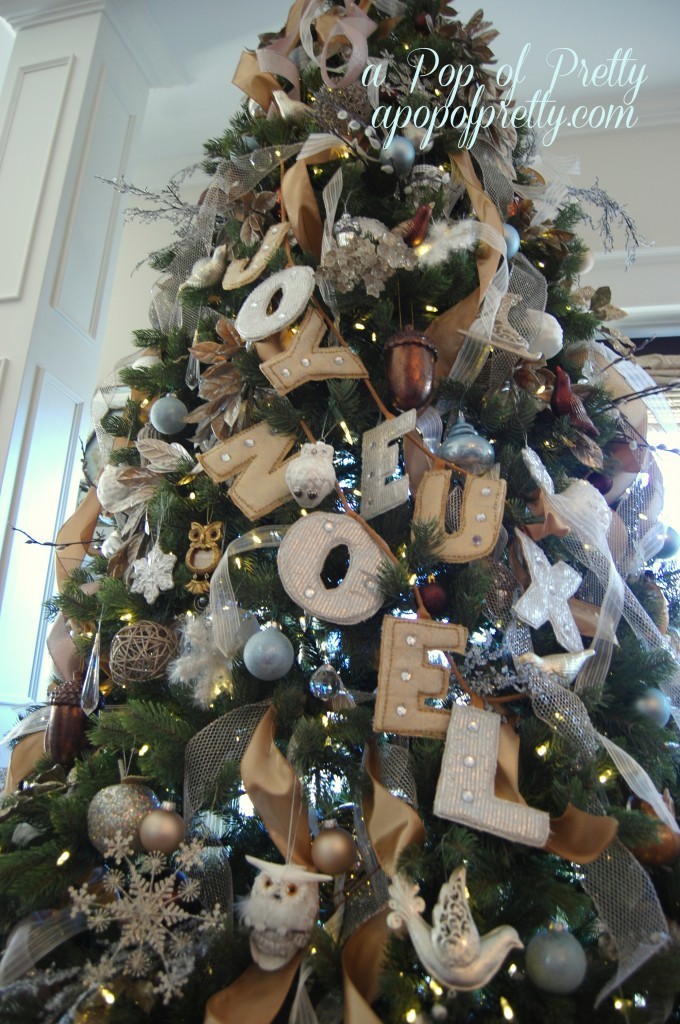 I'm still putting the finishing touches on things around here, but I'm almost done.  Then I'm gonna put my feet up and sip eggnog. Um… right after I wrap a 1,027 gifts ;-). Seriously, do moms ever get to rest?
I've got a sweet Christmas printable that I'm going to share with you this week, and I'm hoping to pull together a blog post with all our Christmas trimmings so I can join in on the "Holiday House Tour" link-ups happening in the home decor blogging world.   So check back later in the week to see how it all came together!
Until next time,
P.S., I'm sharing this post with Sarah…