This post was most recently updated on September 23rd, 2019
Any of you who read my blog regularly (and thank you if you do!) probably know that I like a good pop of color! I also like to vary the colors in my Christmas decorating each year. (Yes, I'm an alien, lol). Last year's Christmas tree was decorated in turquoise and red, and the year before, it was turquoise and white.  I've also used browns and olive green in recent years. (You can see how I manage to change our Christmas tree color scheme affordably here. ) But while I love an injection of 'happy' during the holidays, all that saturated color sometimes makes me tired of our Christmas decorating earlier than I should be.
So, this year, I decided to do a truly neutral Christmas tree for the first time. I omitted our colorful ornaments, and opted to use just the 'neutral' ones – like cream, white, brown, and champagne. I also purchased a few new ones along the way ;-), but not too many.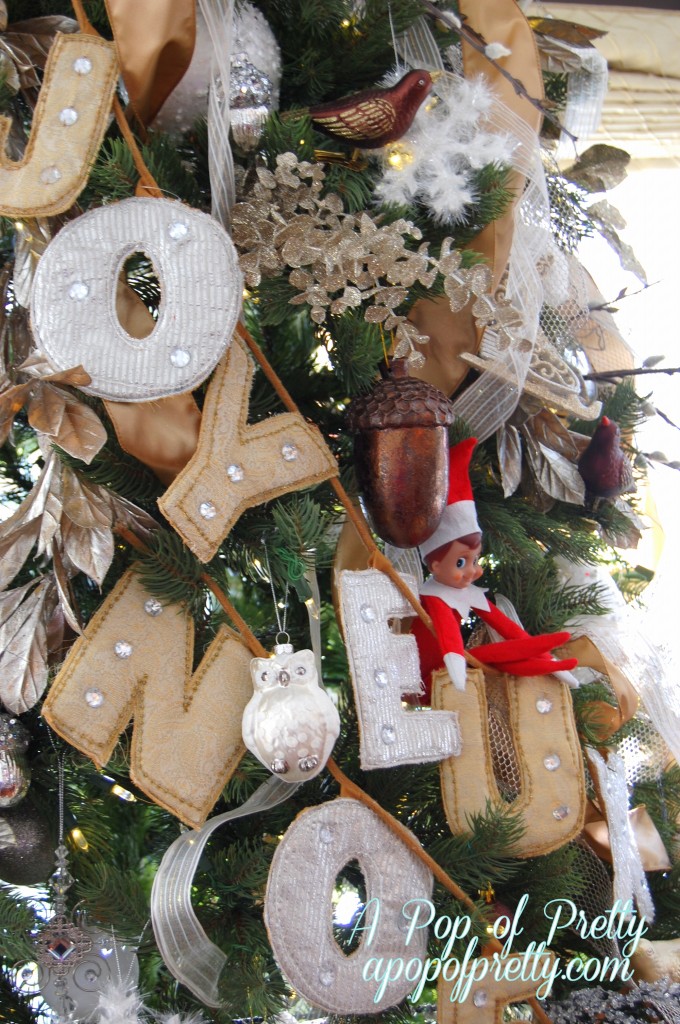 (As luck would have it, our Elf on the Shelf, "Henrie-Rouge" decided that he wanted to hang out in the newly-decorated tree on the very day I wanted to take a few pics. Silly little guy.)
This neutral tree is really different for me.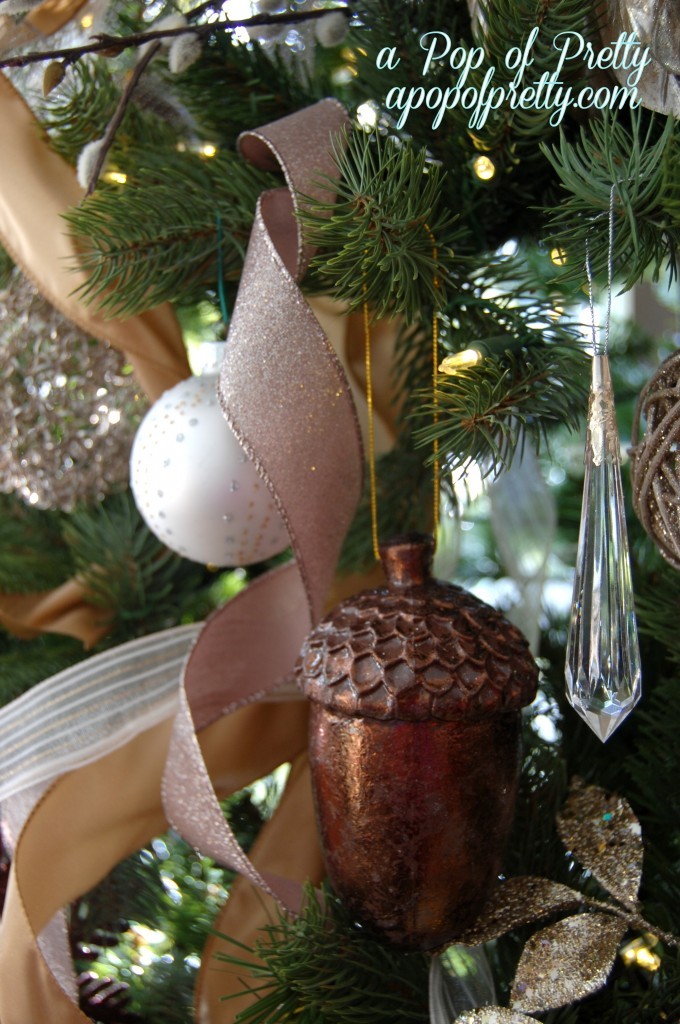 I  like how it came together…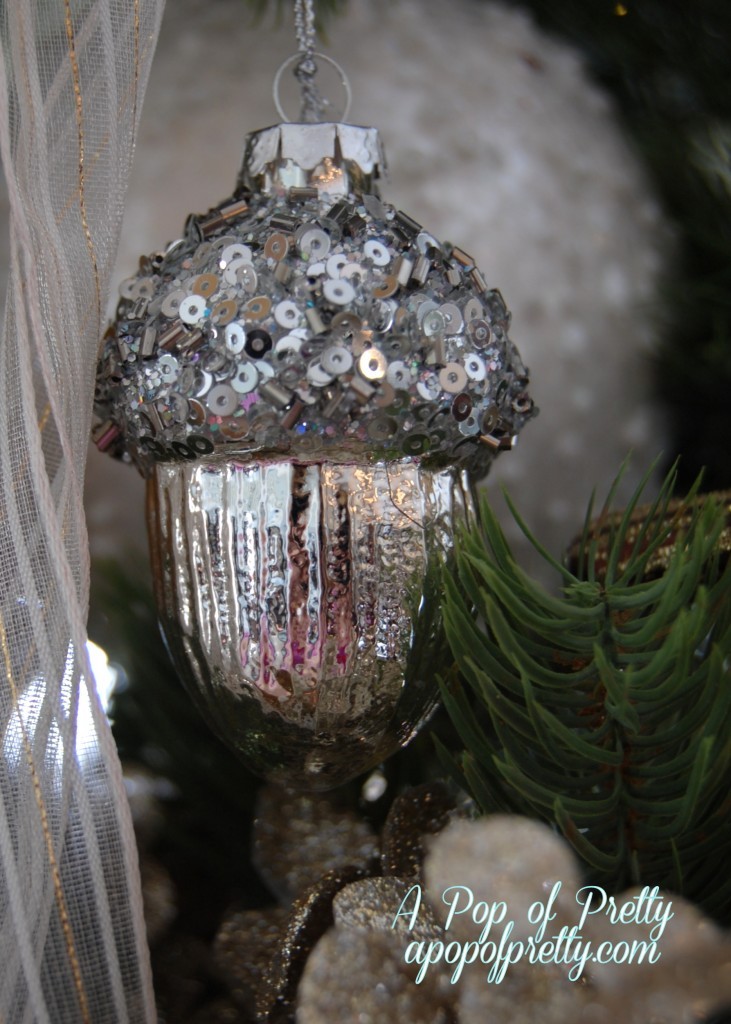 …but I think I'm missing the punch of color I'm used to!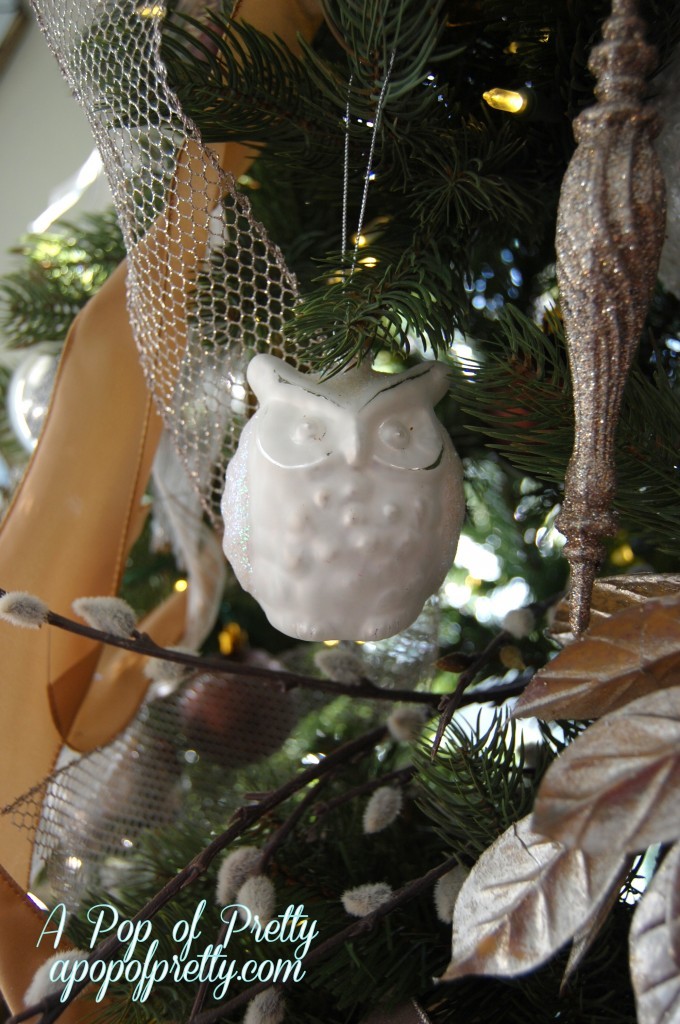 I'm just itching to add a few (muted) blue ornaments! My sister, who's a fan of neutral Christmas decorating, thinks I shouldn't mess with it. We're decorating a tree together this week that will be auctioned for a fundraiser.  It's going to have a touch of pale blue, so maybe I'll get my fix then!
I think I'll have to live my neutral tree for a few more days, and see how I feel about it.  Then maybe I'll mess with it ;-).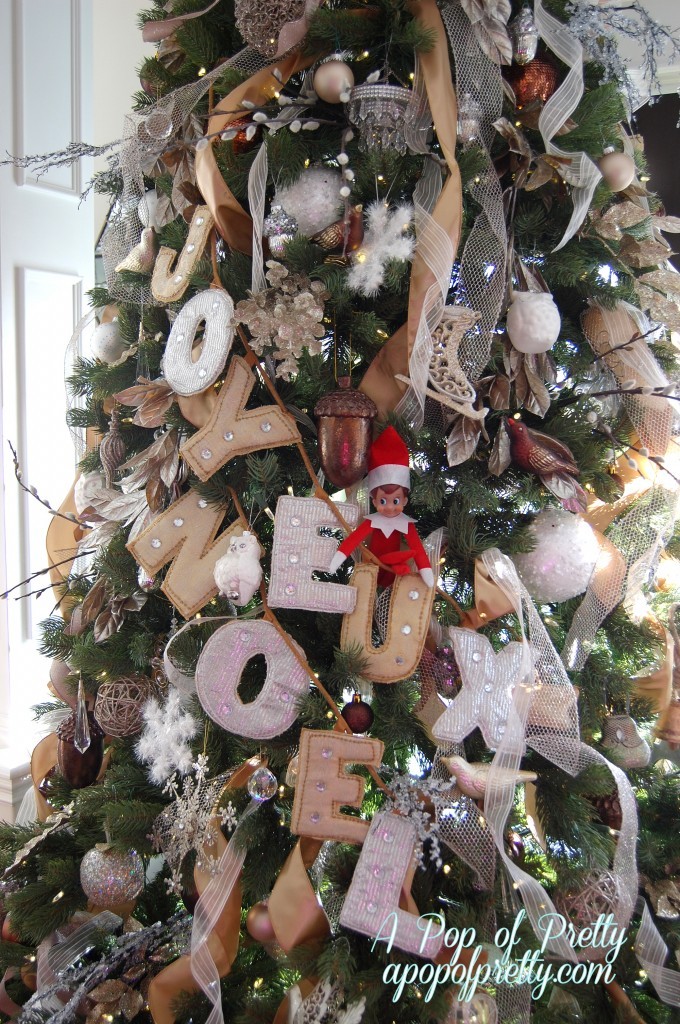 What are your thoughts?  Keep it neutral?  Add some pale blue? Or, stop over-thinking it, and move on to important things? !?
Until next time,