This post was most recently updated on September 22nd, 2019
My new craft room is just about pulled together except for a few final touches.  Yippee!
Last week, I showed you a little wall art collection that I created for my craft room from patterned scrap paper and stationary.  In case you missed it, check out my last post, or hop over to the Tip Junkie where it was featured the other day!
Well, I didn't stop there.  I also had a space to fill over my craft desk.
Here's a little sneak peek of the finished result before I tell you the details!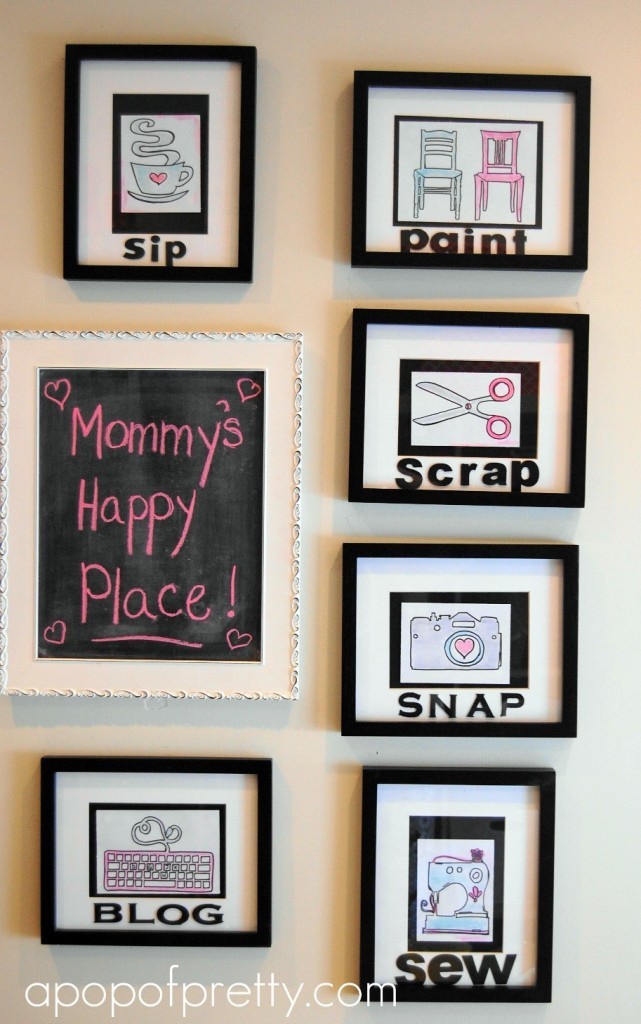 I still had a bunch of those black frames with white mats leftover from a gallery wall that I disassembled in our bedroom awhile back. I thought about filling them with crafty words or images, cut by my Silhouette.
I searched the Silhouette library for images that represented different creative activities that inspire me.    I found the cutest images – like a vintage sewing machine, a sweet camera, and 'flea market' style chairs.  (Side note – I have no affiliation with Silhouette; just thought I'd mention that since I'll be talking a bit about my Silhouette in this post).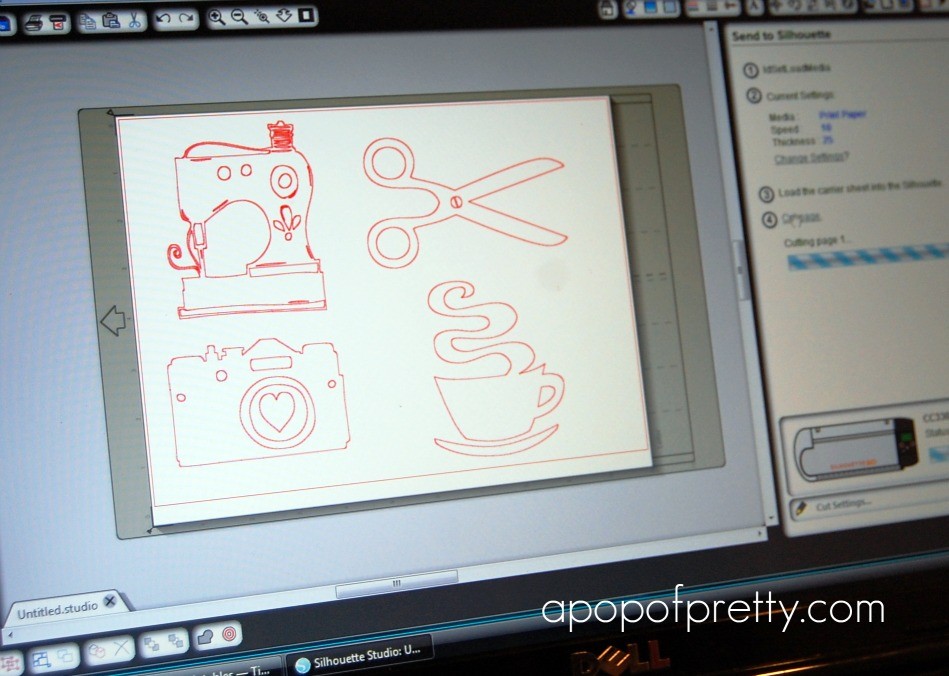 Since I wanted a little more detail in each image that a cut shape would provide, I decided to try out my Silhouette sketch pens for the first time.  (This was super easy – just replace your blade with one of the pens).  I loved the effect – the images kinda looked like little artist sketches!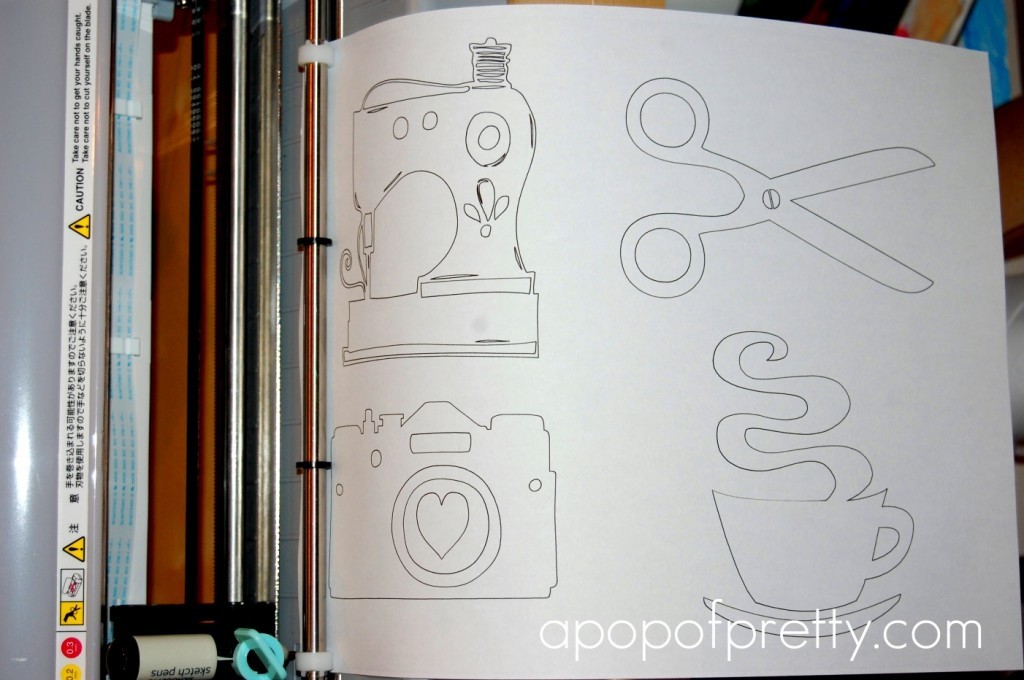 I found that the line was a little too thin for wall art, so I traced each image over with a black sharpie.
They now kinda resembled the type of marker sketches that creative teams use in an ad agency to  illustrate their preliminary their  ideas. I've always loved these kinds of rough renderings… perhaps because they show creativity in it's rawest form, before it's been touched by fancy computers and printing presses.
Next I used my pastels to add a little pop of colour to each 'sketch'. (Doesn't sketch sound so much more artistic than digital image, lol?).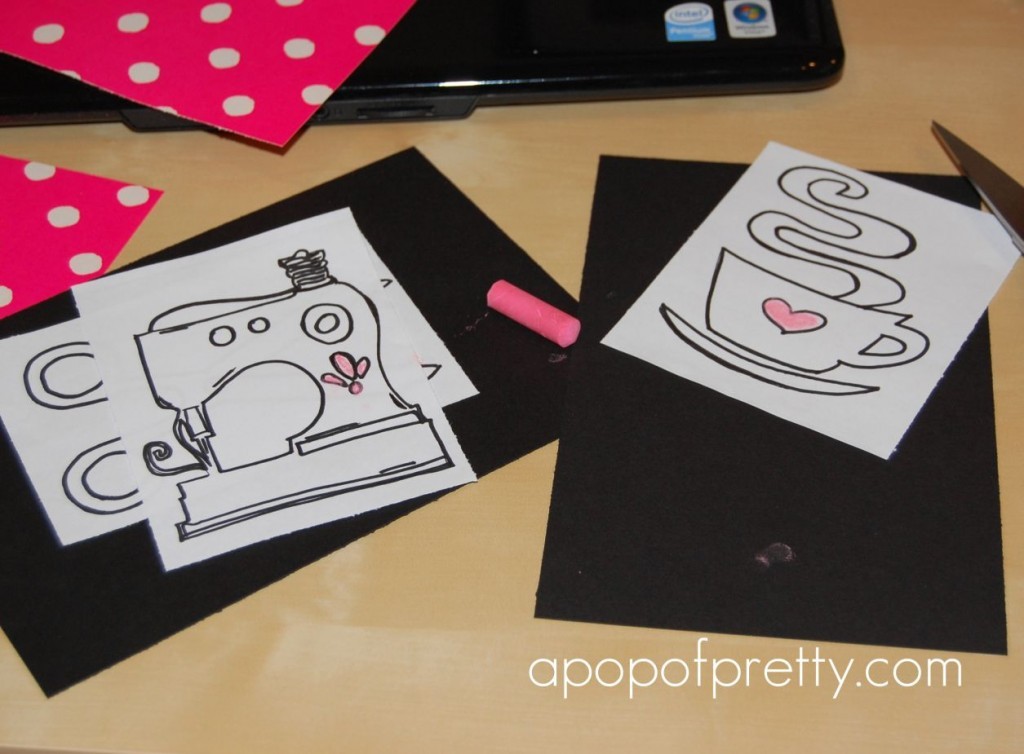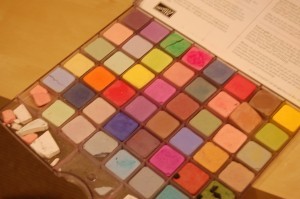 I then created and cut my 'crafty words' on my Silhouette, using black card stock, and mounted them to each white mat using 3D glue dots for some extra dimension.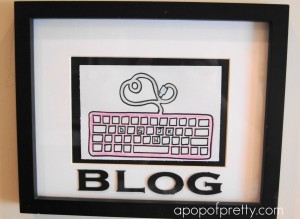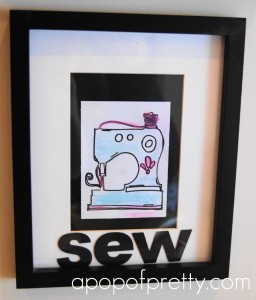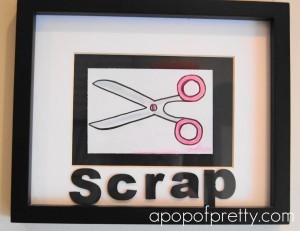 All that was left was to frame them, and hang them up, and see how they looked as a little collection!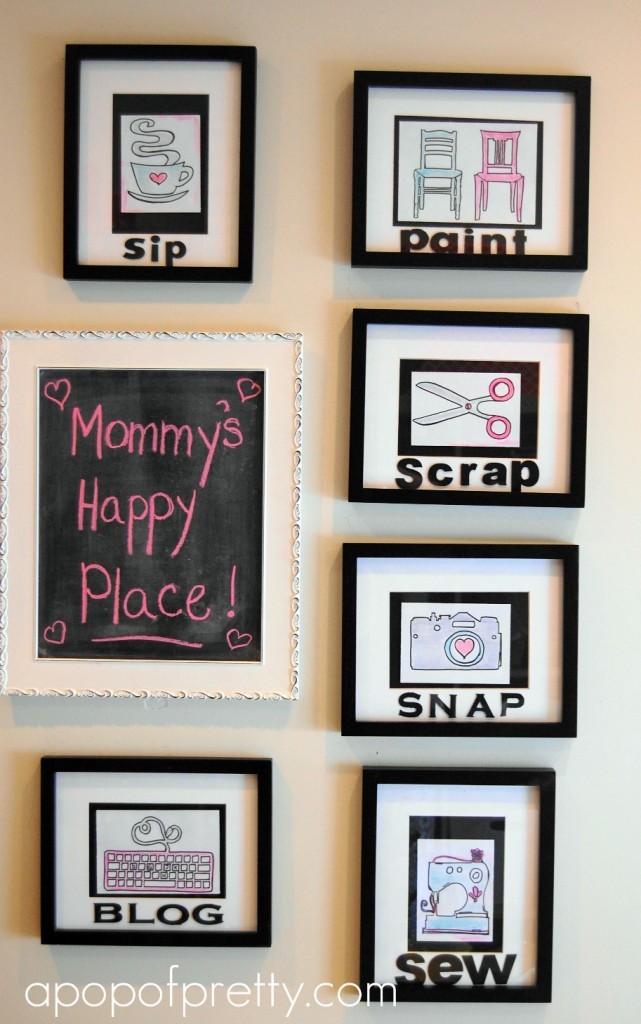 I am really loving how they turned out!  They coordinate well with my craft room's pink/black/turquoise color scheme.
If you don't have a Silhouette, you can still very easily do a project like this with:
Images from books or found online
Tracing paper
Chipboard letters found at any craft store
Until next time,