This post was most recently updated on September 23rd, 2019
I've been working away on organizing my new craft room /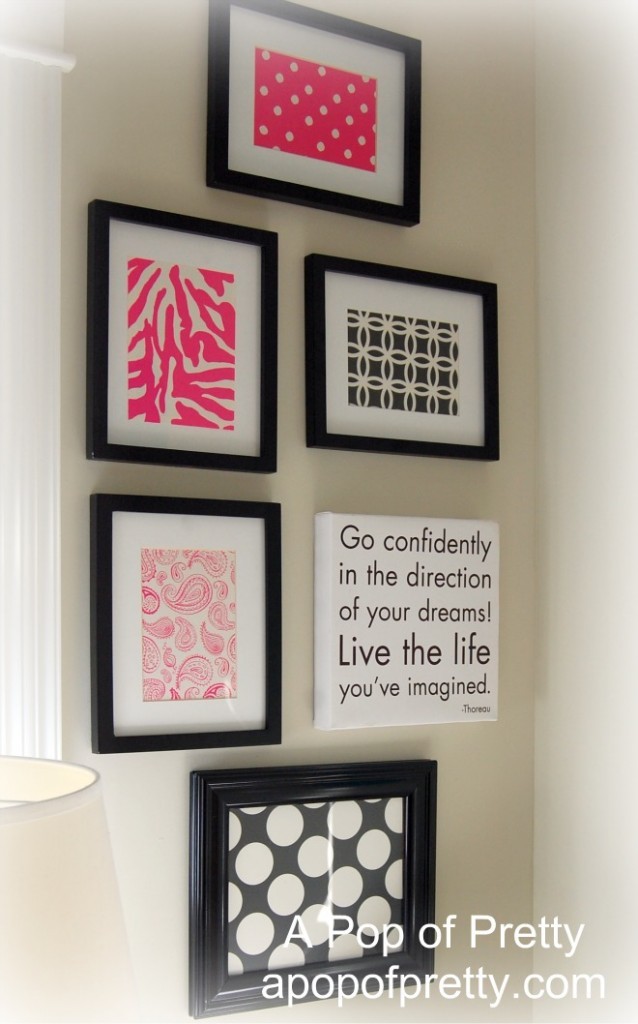 office, but I thought I'd pop by and share this cute little wall art project with you!
If you've been following my blog for awhile, you might have noticed that I like creating my own wall art.  One of my favorite things to use is scrapbook paper.  I combined several sheets to create a large personalized picture for my twin boys' 'mod elephant' nursery.  And, just recently, I added a little pop to my "poppy wall" with some small frames of paper.
Scrapbook paper comes in so many patterns and textures that it's easy to find something graphic to coordinate with any room's decor.  It's kinda like mini-wallpaper – you get the graphic impact, without the commitment to a whole wall or room.  And the best part?  It's affordable.  Like, REALLY affordable.  You can't beat a dollar or two per sheet!
I knew I wanted to create a feminine (but modern) wall collection in my new craft room. And I happened to be leafing through one of my 7-year-old daughter's 'fashion'-related activity books with her, when I came across some awesome vibrant pink paper in different patterns. Then the light bulb went off!  I swiped a few sheets from her book, and grabbed some pretty black and white file folders that I had on hand.  Within an hour, I had the following art collection framed and on the wall!  It came together so quickly and easily that I didn't even takes any progress shots for this post.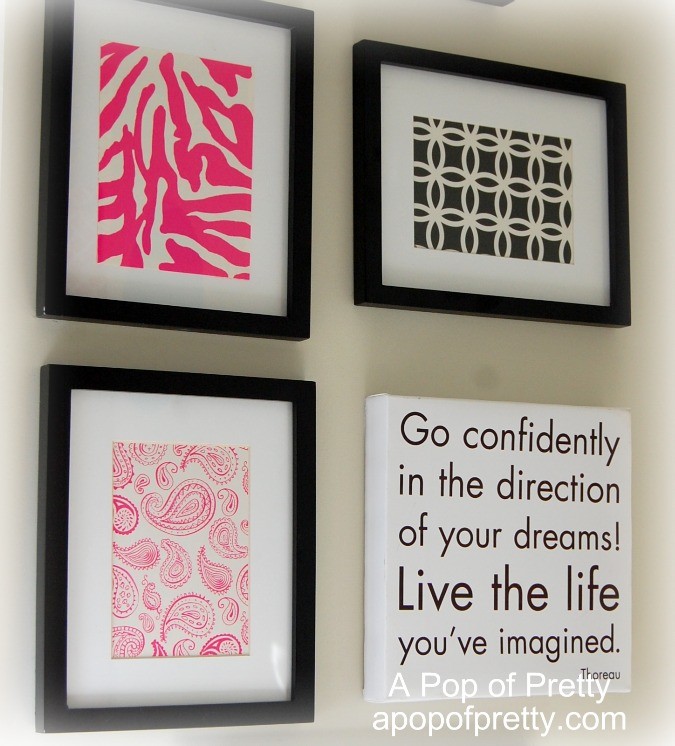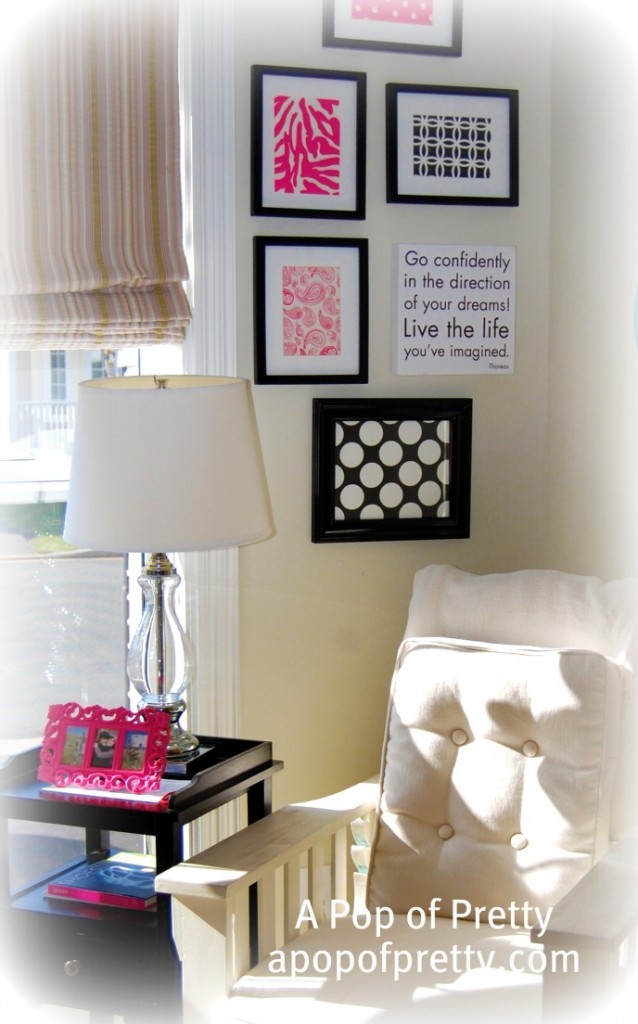 Because I had the frames on hand, this project cost me nothing!  I bet you have some old frames lying around too that you could re-purpose for a project like this.
I'll show you the rest of my super-girly craft room later this week!
Until next time, happy DIY wall art-ing!
KL
PS – I'm linking up to…
and to the other awesome sites I've listed here.