For a few years, we had a quote on a wall that read:
"Home is where our story begins".
.
[caption id="attachment_4204" align="aligncenter" width="397"]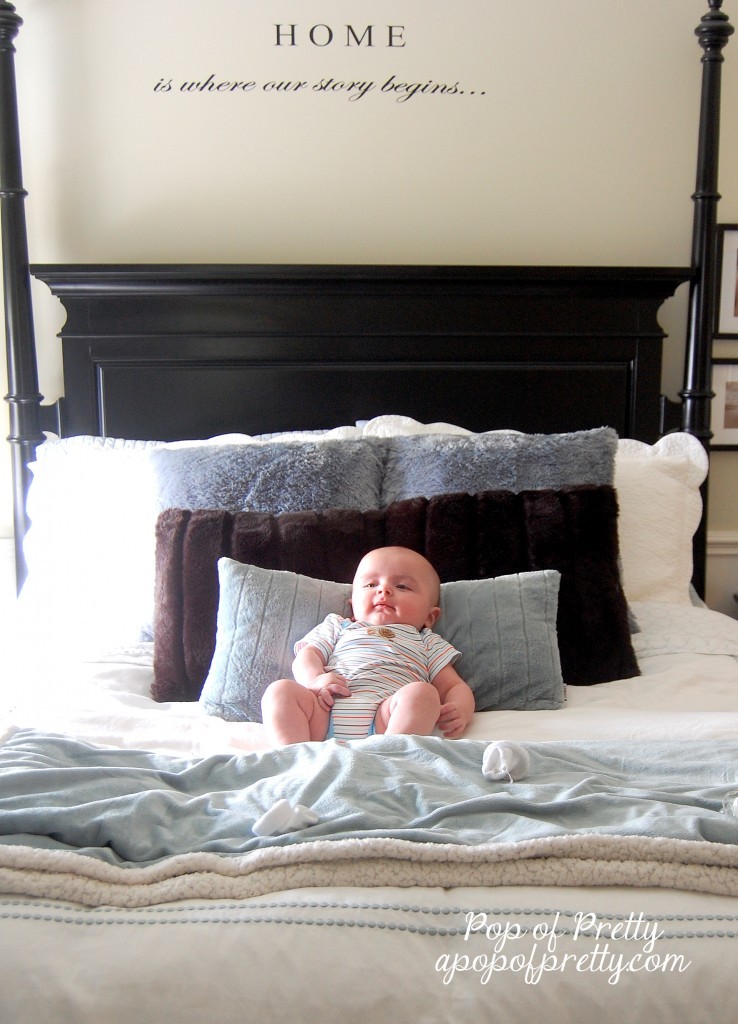 This is only photo I could dig up of this wall quote from my pre-blogging days.  Baby J was the star of the shot, not the quote! Pretty cute, yes?[/caption]
.
It occurred to me the other day that decorating your home really is a lot like story-telling.
.
I've never been exactly sure what label to put on my particular decorating style (and not that you need one, I guess). But I do think that one of the things that defines it is a desire to tell our story through our home.  I love to surround ourselves with meaningful details like mementos, family photographs and 'word art' that represents us (hence, my love of gallery walls / art walls!).
.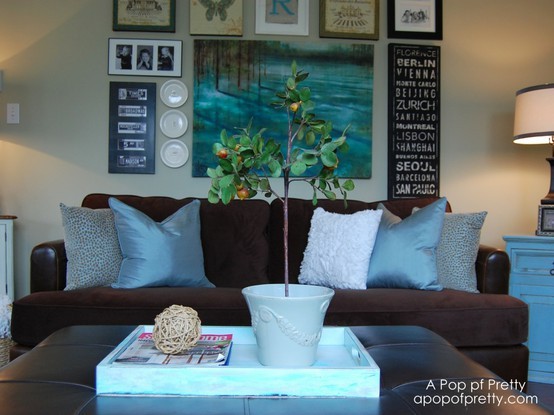 .
Over the past few years, I've realized that my favorite kind of rooms are definitely those with a kind of  'collected style' that embraces well-loved 'stuff'. The spaces in Style at Home that have always appealed to me most to me are the 'lived in' ones – with quirky accessories, floor-to-ceiling bookcases, and walls filled with gorgeous personal photos.   It doesn't surprise me:  I've never been great at parting with things. Somehow they always seem to re-appear after I've tucked them away in the storage room. And, it's not because they sprouted legs and walked up the flight of stairs by themselves!