This post was most recently updated on October 18th, 2012
I've had a summer display on my mantel for a few months now, and I was getting anxious to change things up.  But since it's still a little too early to bring out the Fall colors, I pulled together a very simple 'September' mantel, with a white owl, a book and some earthy colors – rust and olive.  Later in September, I'll probably add some Fall sprigs to the other vases; but for now, I'm liking the backdrop of whites.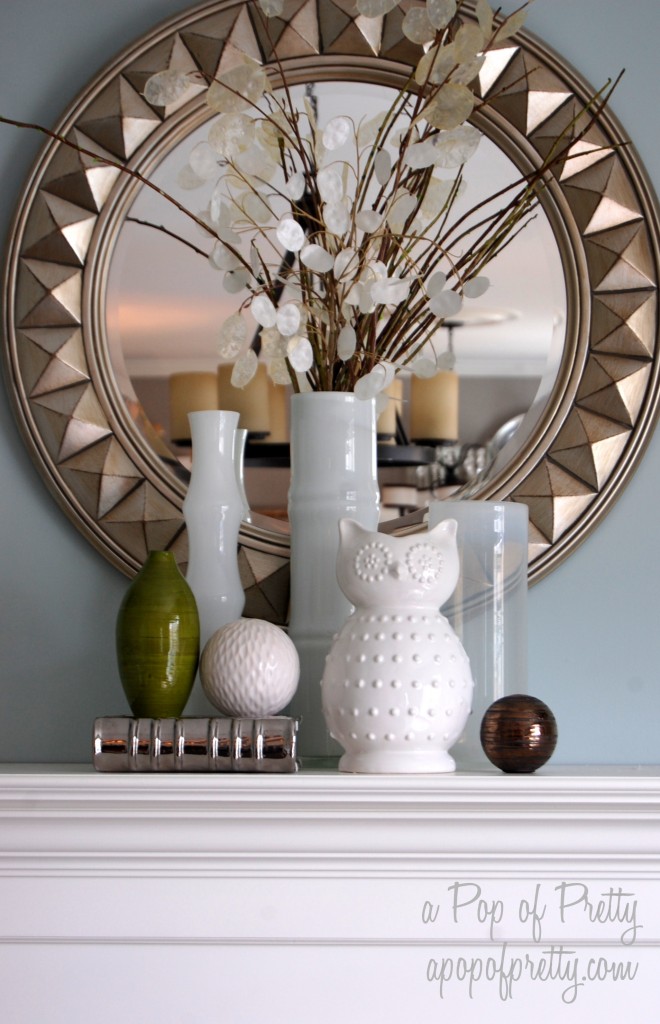 Owls seem to be pretty trendy right now, don't they? I'm OK with that! I love them, and have been collecting them for awhile.  If you like owls too, September is a great time of year to incorporate some into your decor.  You can find them at pretty much any store that sells home decor right now!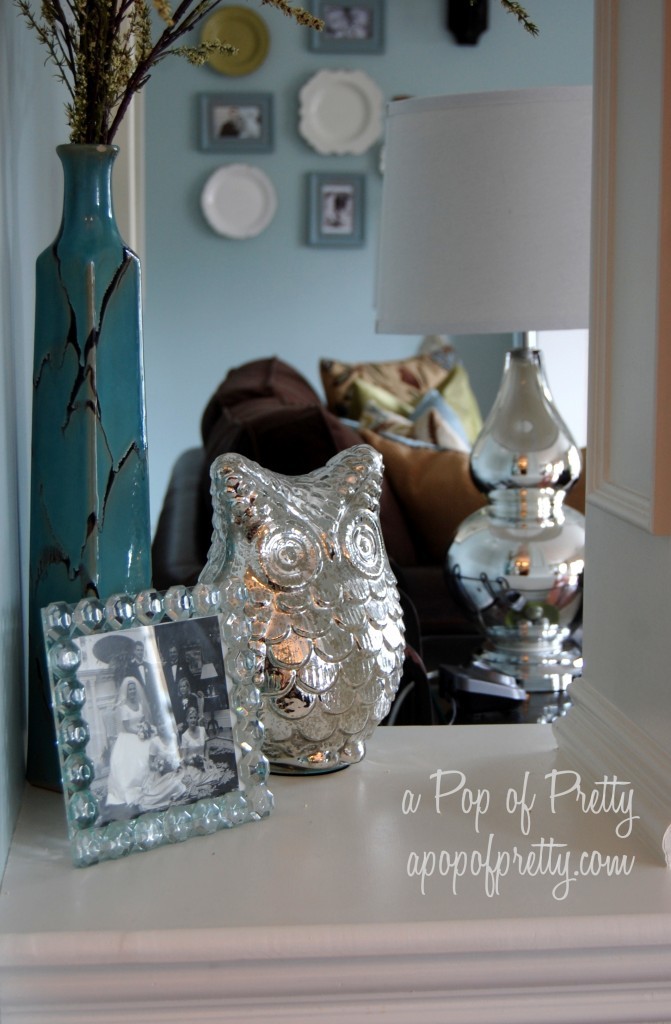 What's on your mantel these days?
If you change things up seasonally, are you itching to pull out your Fall decor, or more than happy to keep basking in summer?
Until next time,