This post was most recently updated on September 22nd, 2019
Today we were slammed by our first storm of peak hurricane season, Tropical Storm Leslie, which is a sure sign that its early Fall!  The kids' school and activities were all canceled, and we were without power for the entire day (eek!). But luckily my camera battery was fully charged, so I took the opportunity to snap a few pics of some Fall decorating I did on the weekend, which started with my Fall mantel…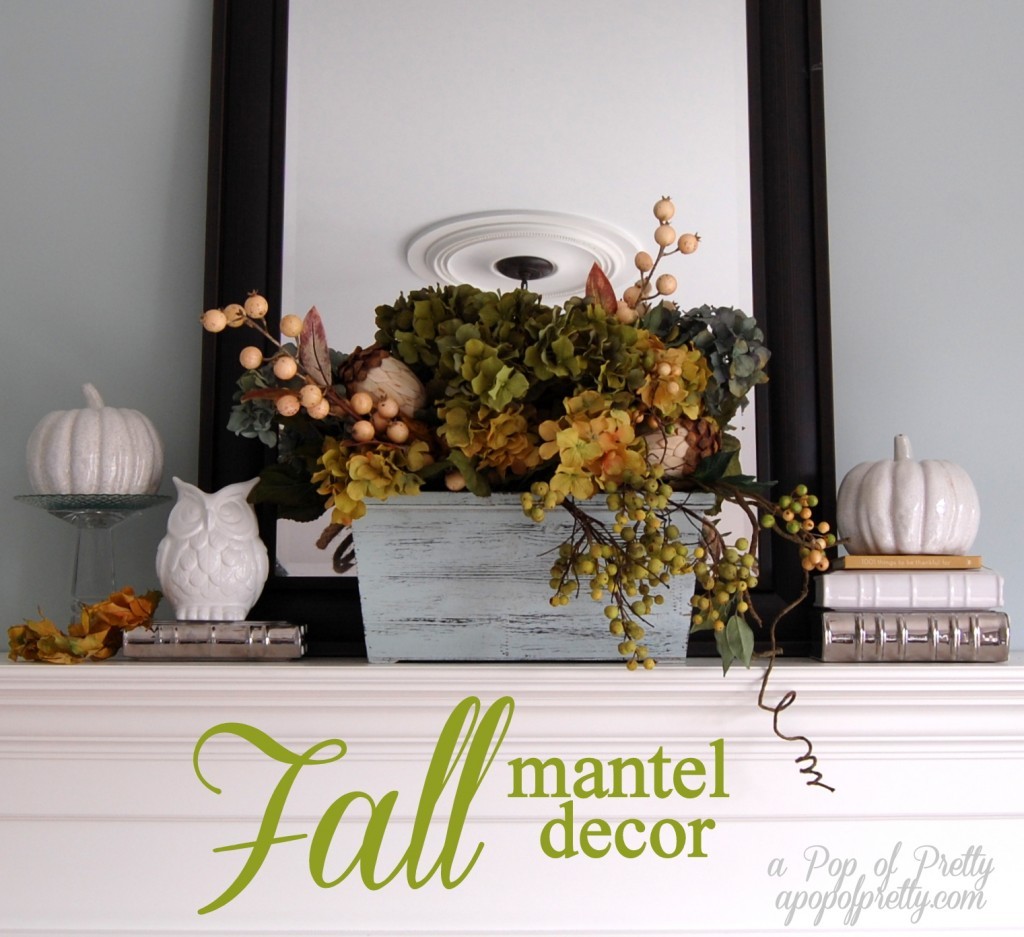 OK, so maybe it's not totally 'un-fall'. But it definitely is 'un-fall' compared to last year, when I decorated my Fall mantel with beans in traditional warm autumn shades of reds and oranges. (To see it, click over to: How to decorate a Fall Mantel with beans). I've mentioned before that my color preferences are definitely on the cool side, so I grew tired that mantel really quickly. It screamed Fall, but I would have preferred a gentle whisper. 😉
So, this year, I went for a more subdued look. I tried to stay away from too many saturated reds and oranges; hence, the 'un-fall' descriptor. (Btw, don't you just love the chance t use the word 'hence?' ;-)) Instead, I used Fall hydrangea bunches in blue and green, as well as some cream and green berries.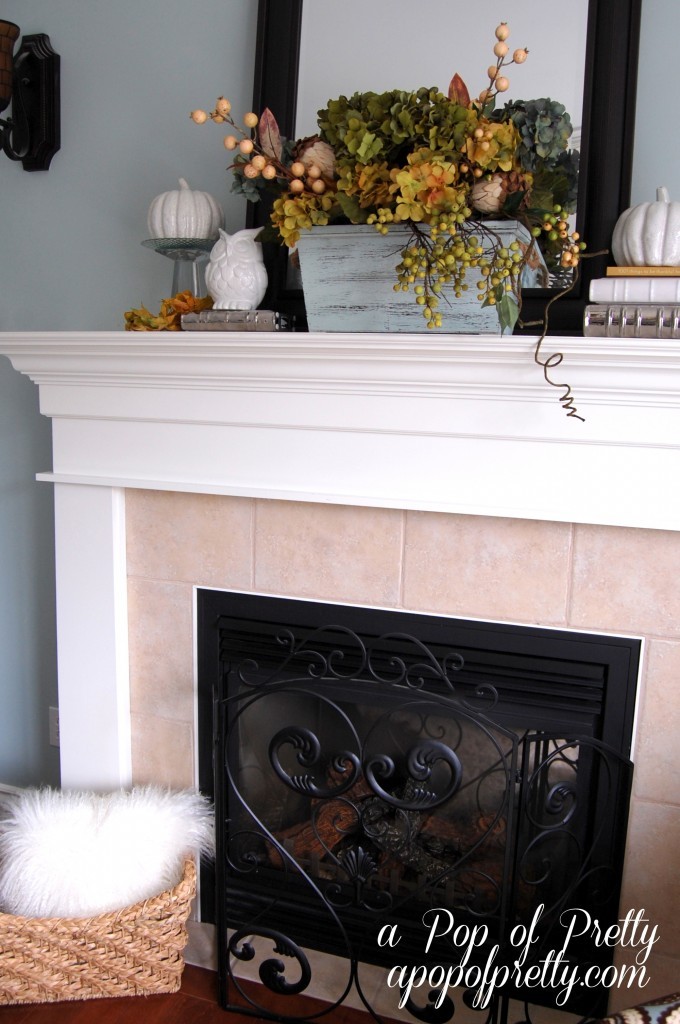 I love Fall decor, but its rich colors can start to feel heavy. To keep the look lighter, I added a glossy white owl and white ceramic pumpkins, as well as some silver and white decorative books .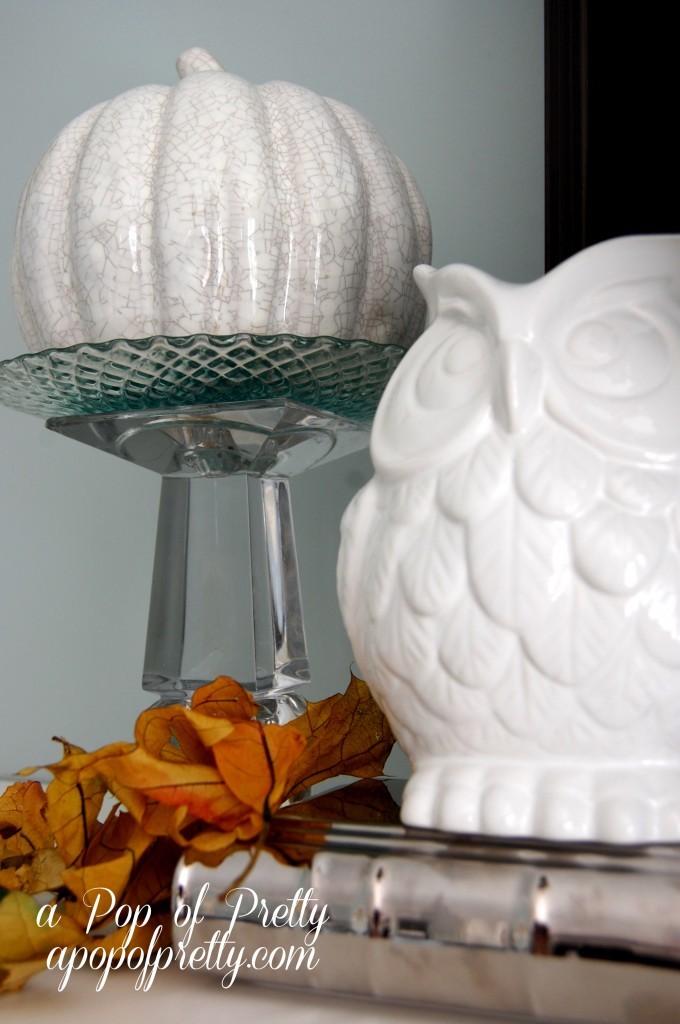 Since blue is such a difficult color to incorporate into Fall decorating using natural elements (i.e., little of it exists!), I used this rustic wooden planter box.  I like how the worn texture plays against the shiny books and glossy ceramics.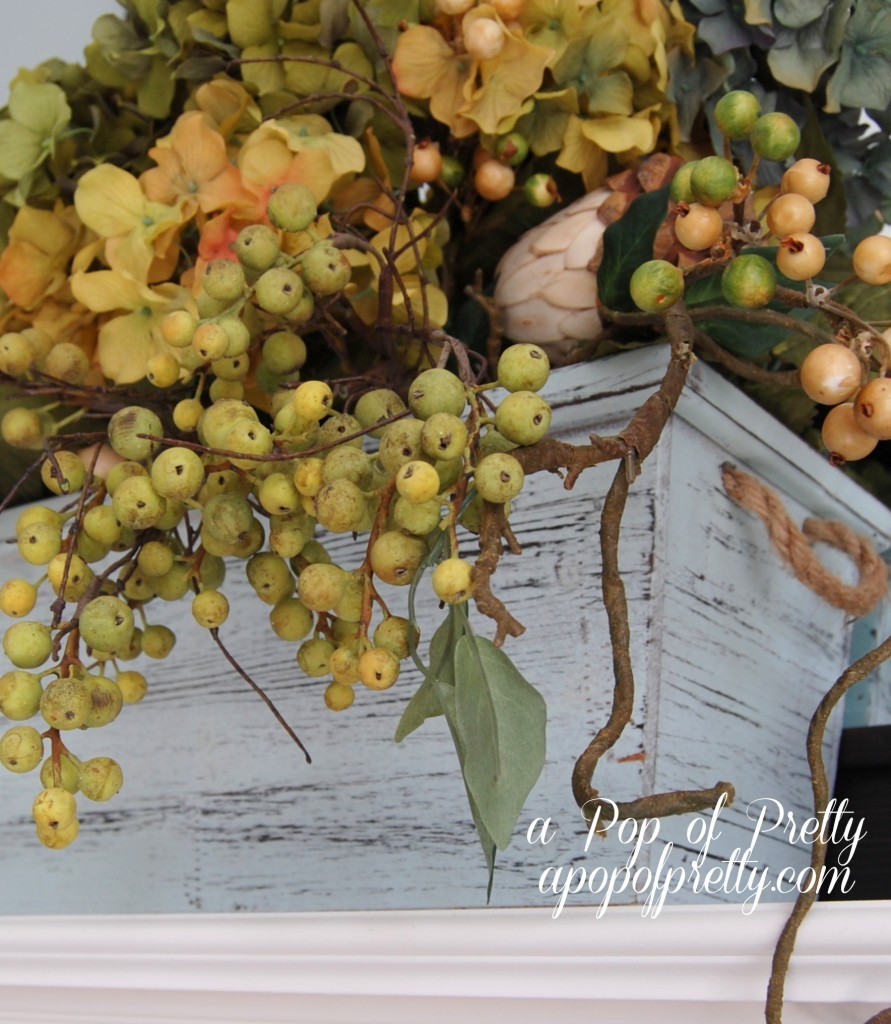 I'm starting to realize that I like seasonal decorating in this room the best when it blends in, rather than stands out.  (See my Easter Mantel and my Christmas Mantel too).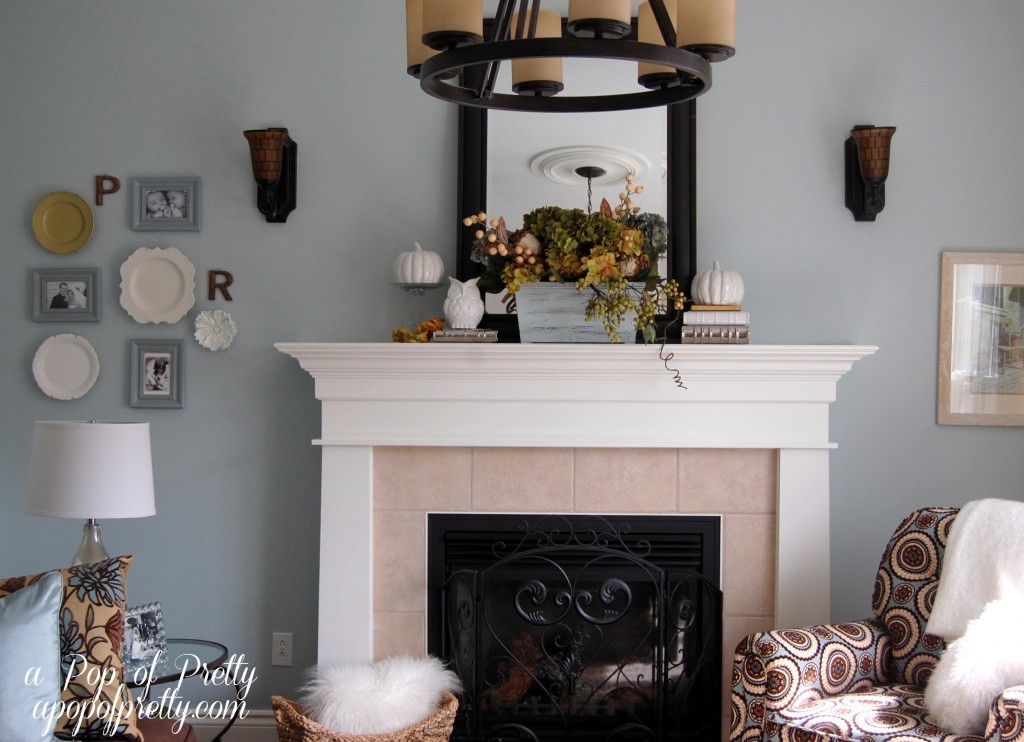 Do you decorate your home for Fall?  If so, I'd love to know how you approach Fall decorating! Are you big on traditional warm Fall colors / colours like reds and oranges, or do you prefer to keep things more neutral?
Until next time,
P.S., I'm sharing this with