This post was most recently updated on January 6th, 2020
A couple of weeks ago, I mentioned in a blog post that I had just launched a coastal-inspired online shop named JanieJute. Well, on this almost-summer weekend, I thought I'd share a little more about it. (If you decide you want to keep up-to-date with JanieJute, please sign up for the Shop's newsletter at the end of this post!)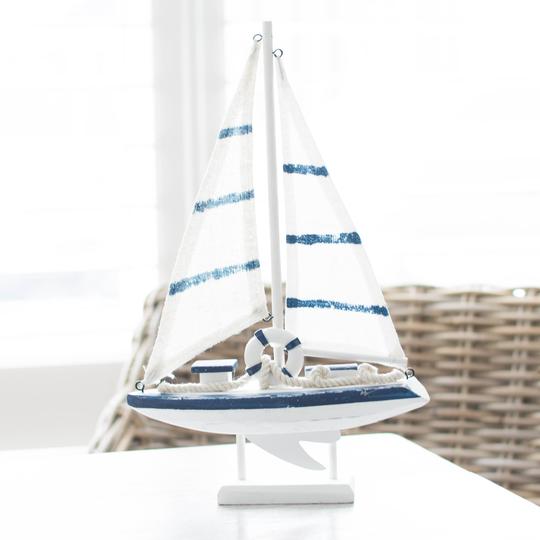 "JANIEJUTE IS A COLLECTION OF MODERN COASTAL STATEMENT PIECES, BORN FROM A GENUINE LOVE OF COASTAL STYLE." 
JanieJute: What Inspired Me?
I was inspired to start JanieJute because I love modern coastal decorating style. Home decorating and design have always been in my blood.  But, did you also know that there's also a little saltwater in my veins?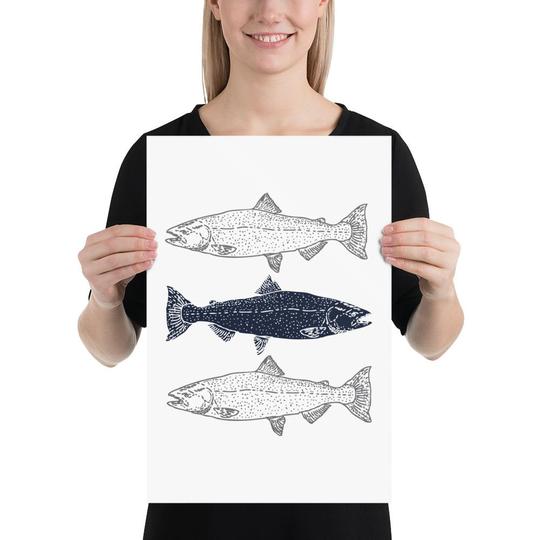 I'm based in Newfoundland, Canada, which is where I grew up. Newfoundland is an island in the Atlantic Ocean as far East as you can possibly go in North America. Living near the ocean, you can't help but be influenced by a simple, laid back coastal vibe.
When we built our summer home in rural Newfoundland last year, I wanted to create a space that had simple, cozy modern coastal style. Not only because I love coastal home decorating so much, but also, I really wanted to honour my coastal roots. So, I went on the hunt for tasteful nautical and 'lake house style' pieces to decorate our home with.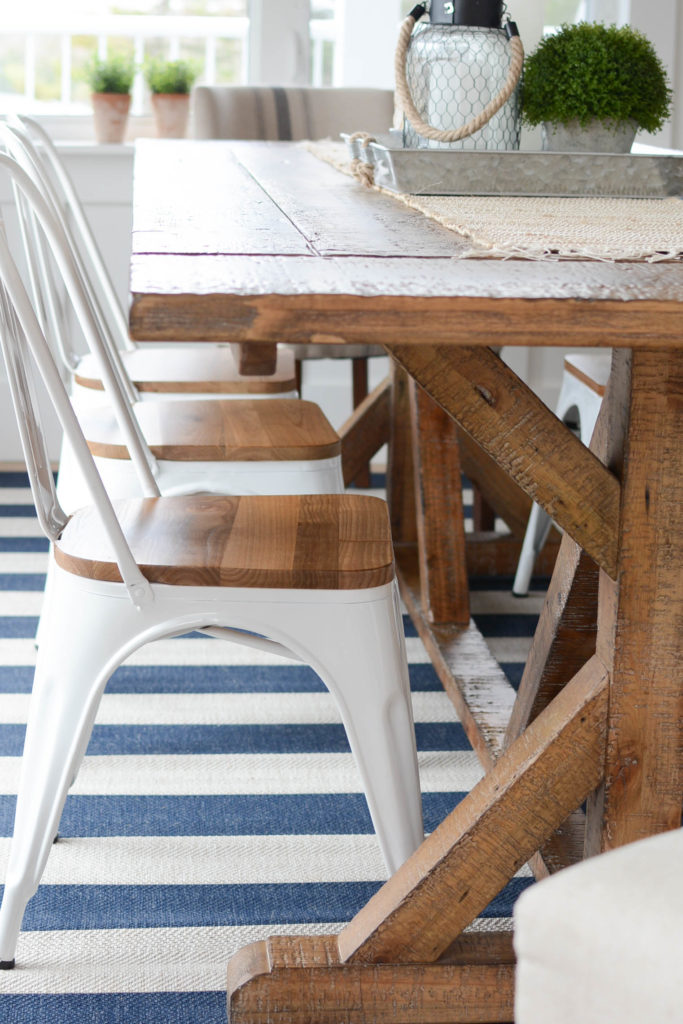 I found several high end retailers out there that sell absolutely gorgeous, drool-worthy coastal home decor. But, I most of these tasteful, coastal-inspired collections were REALLY expensive. Then, on the other end, I found cheap and tacky, coastal-themed decor that would be better suited to a beachfront souvenir shop.
It was a dilemma to find nice coastal decor at a reasonable price point. In the end, I found some coastal pieces I'm happy with, but it took me so much time to source them. I felt it really shouldn't be that hard to find affordable statement pieces with a coastal vibe.
JanieJute: What You'll Find
And, that's when the idea for JanieJute was born!
After our summer home was built, I decided to start my own little shop with reasonably priced coastal-inspired home accessories and statement pieces to add a coastal vibe to any space.
It took me the better part of this year to source products with the coastal aesthetic and quality I was truly happy with. I went through A LOT of product samples. All in all, it took me twice as long as I thought it would. But, it was all worth it. I love each piece so much that I now have them ALL in my own home!
Because I'm home-obsessed, I'm sure you won't be surprised to learn that the shop has lots of gorgeous home decor like pillow covers, art prints and accessories. (P.S. Your home doesn't have to have an overall coastal vibe for many of these pieces. They will work well with many styles!)
However, it might surprise you that I also included some cute coastal-inspired statement pieces like silver jewelry, statement necklaces, scarves, and tees! But, when you really think about it, 'coastal' is more of a 'state of mind' than a decorating style. And, I wanted JanieJute to reflect a coastal lifestyle, not simply a coastal home.
JanieJute Summer 2019 Collections
The Seafarers Collection is all about the joy of living by the sea. The colours are crisp (navy, white and grey), and the vibe is quintessentially coastal.
JanieJute offers $10 flat rate shipping, or FREE SHIPPING over $100.
The Beach Babe Collection takes the nautical vibe up a notch with fun pops of bright, beach-y colour like yellow, pink and cobalt blue.
The Lake Lovers Collection is for anyone who loves life at the lake (or pond), and enjoys a good campfire. The colour palette is classically nautical, and the pieces are handpicked for long summer days spent at a cabin, cottage or lake house.
JanieJute: Story Behind the Name
Some of you have asked what the story is behind the name! I talk about that over at JanieJute.com under Our Story. But, to make that long story short, both my grandmothers (on each side of the family) shared the same first name. One was born Jane and the other, Janie! Looking back on my childhood, both grandmothers were an integral part of my life, and they both helped shape my love of 'all things home', and showed me the joys of simple, coastal living.
How to Stay in Touch
If you think you'd like to hear from JanieJute from time to time, I would LOVE it if you'd sign up for our newsletter where we'll send out information a few times a month on new products, special promotions, coastal decorating tips, and more. (And, just like here on A Pop of Pretty, we will NEVER share or sell your contact information with a third party.)
You can also follow JanieJute on social media:
INSTAGRAM: @janiejute_moderncoastal
PINTEREST: JanieJute Modern Coastal
FACEBOOK: JanieJute
How to Shop
To shop JanieJute, just click over to JanieJute.com.
You'll find unique, coastal-inspired finds with an unfussy aesthetic and a laid back vibe. The collection is filled with crisp colours (lots of blue and white!), simple patterns (think stripes!) and relaxed textures. 
And, finally, if you'd like to shop some of the pieces you've seen in this blog post, here's a little short cut:
"BECAUSE, WHEN YOU REALLY THINK ABOUT IT, "COASTAL IS MORE OF A STATE OF MIND THAN A DECORATING STYLE. "
That's it!
Have a wonderful almost-summer weekend, whatever you have planned!
Kerri