This post was most recently updated on January 1st, 2020
Hands down, my favourite kind of tree to decorate is a Christmas tree for kids! If you've been around here awhile, you might remember our Dr. Seuss themed Christmas tree  (see Holiday, Hoobie, Whatty? Our Dr. Seuss Christmas Tree)
I'm not gonna lie, I get totally giddy over all the sweet decorations and fun colours you can find when decorating a Christmas tree for kids. This year, Canadian Tire, launched their own line of fab Christmas tree decorations.  They challenged me to decorate a tree for our 5-year old boys' shared bedroom using tree decor from this new line, called 'Canvas', and to provide some tips for decorating kids' Christmas trees.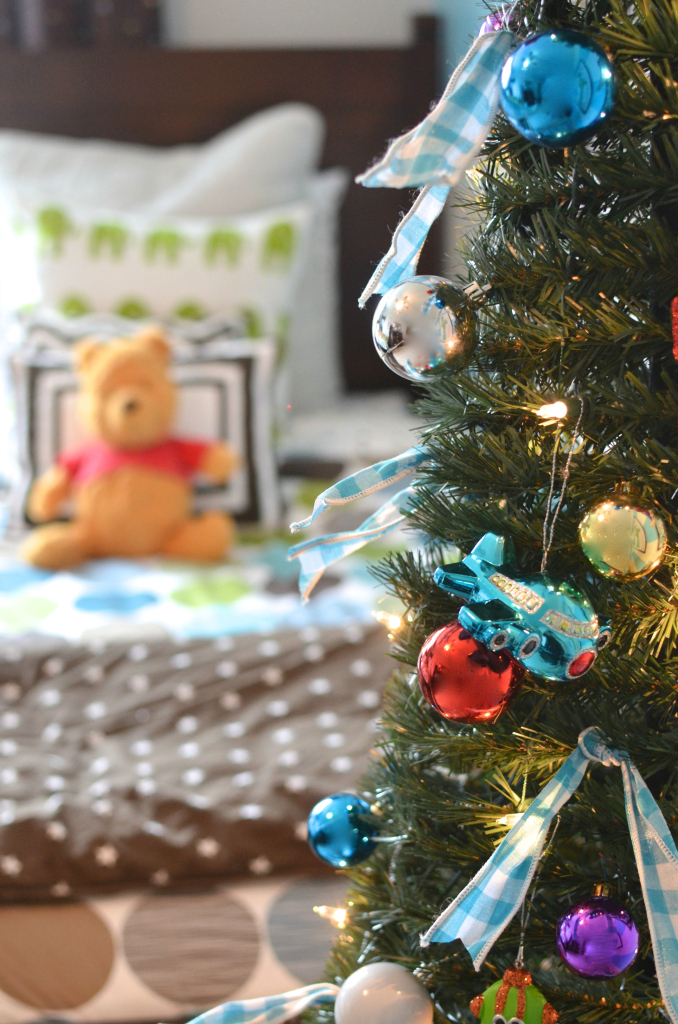 Decorating a Christmas tree for their room using the Canvas line was a real treat.  There are so many cute kid-themed decorations to choose from, like sweet airplanes and robots and trains and cars.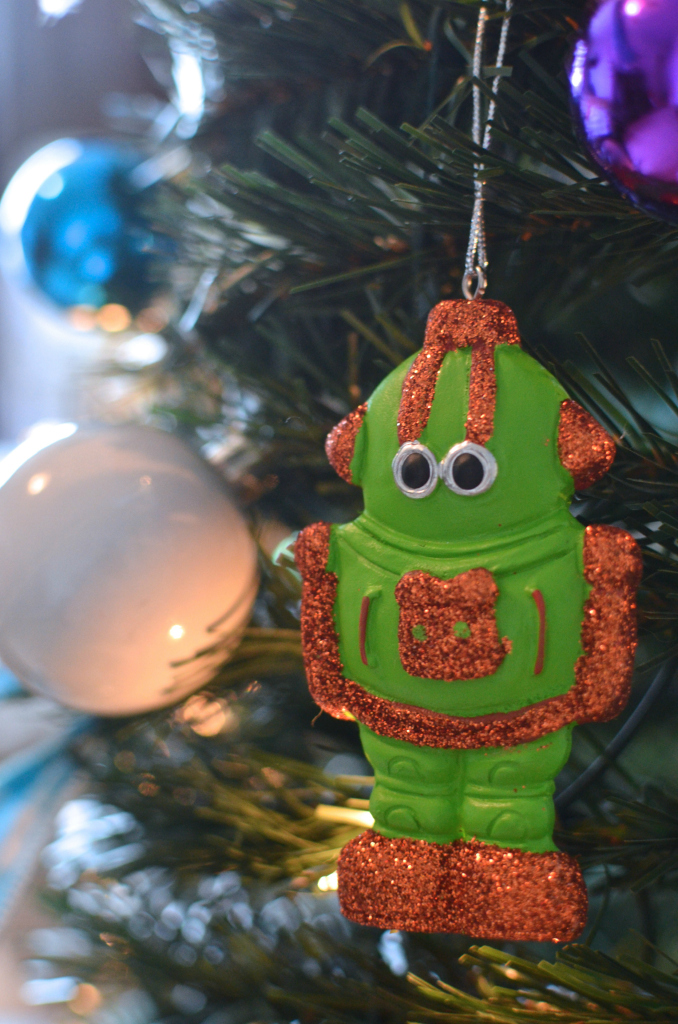 I used a super slim 'pop-up' style tree from Canadian Tire which saved a lot of space which is at a premium in their shared room.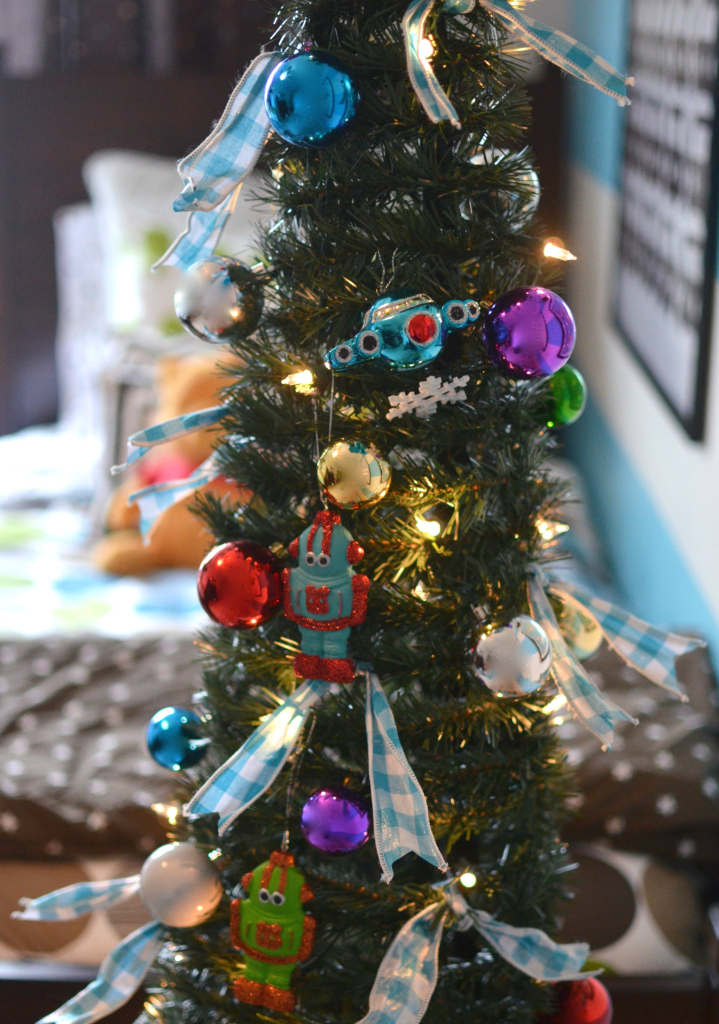 Decorating a Christmas Tree for Kids: My Tips

Here are a few of the tips for decorating a Christmas tree for kids that I shared over at Canadian Tire Canvas:
Select a small or slim tree that can be tucked out of the way of tiny hands and feet.

Choose a 'theme' for your child's tree to make it extra special. Themes could be based on activities they love, or colour combinations that inspire them.

Use bright coloured Christmas bulbs or multi-coloured lights. (This is the one case where more is more!)

Select ribbon that coordinates with your child's room colours.

Cut ribbon into short lengths, and tie on the tree in a simple way – like bows or knots. This is safer around kids, and keeps the tree looking casual and unfussy.

Allow your child to collect a special ornament every year to add to the tree.

Invite your child to help decorate the tree in his or her room! It is their special tree, after all.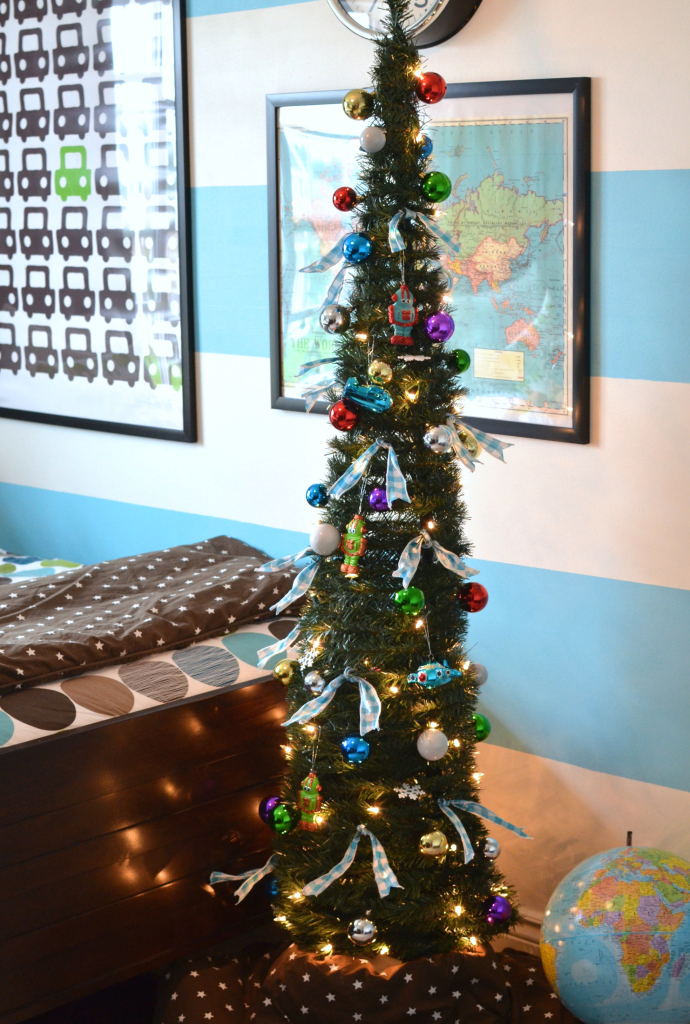 I'll be using some other fun, bright Christmas tree ornaments from the Canvas line on a fundraiser tree I'm decorating for my children' school next week.
These are some more of my Canvas faves for decorating a Christmas tree for kids…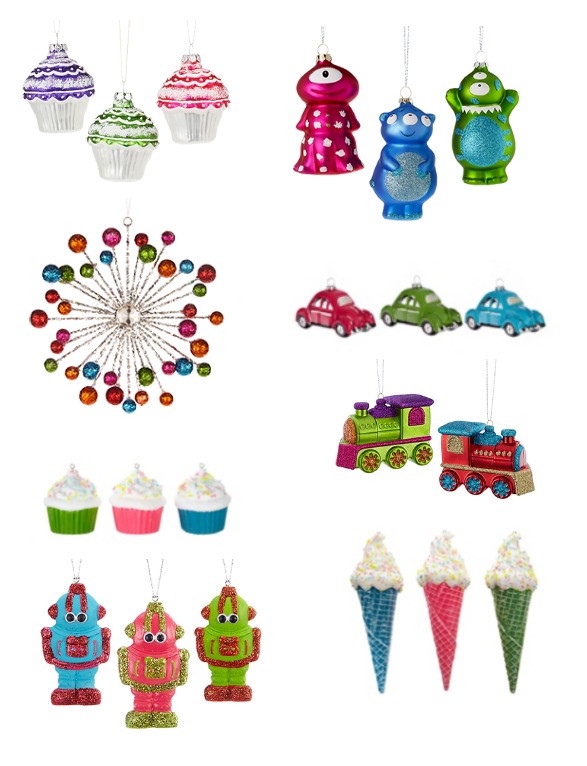 So fun!
Be sure to come back on Monday when I'll be showing you some of the other Christmas decorating in my home as part of the Canadian Bloggers Christmas Home Tours.
Have a great weekend!
K.