This post was most recently updated on September 22nd, 2019
For yesterday's do-it-yourself (DIY) wall art idea, I sent you digging in your dusty shoebox of old greeting cards, and for today's idea, I'm heading to the china cabinet!  If there's one decor 'trend' that I've unintentionally embraced over the past year, it seems to be decorative plates!  I can't seem to get enough of them.  In fact, you might even say that I'm a little wall art plate-obsessed…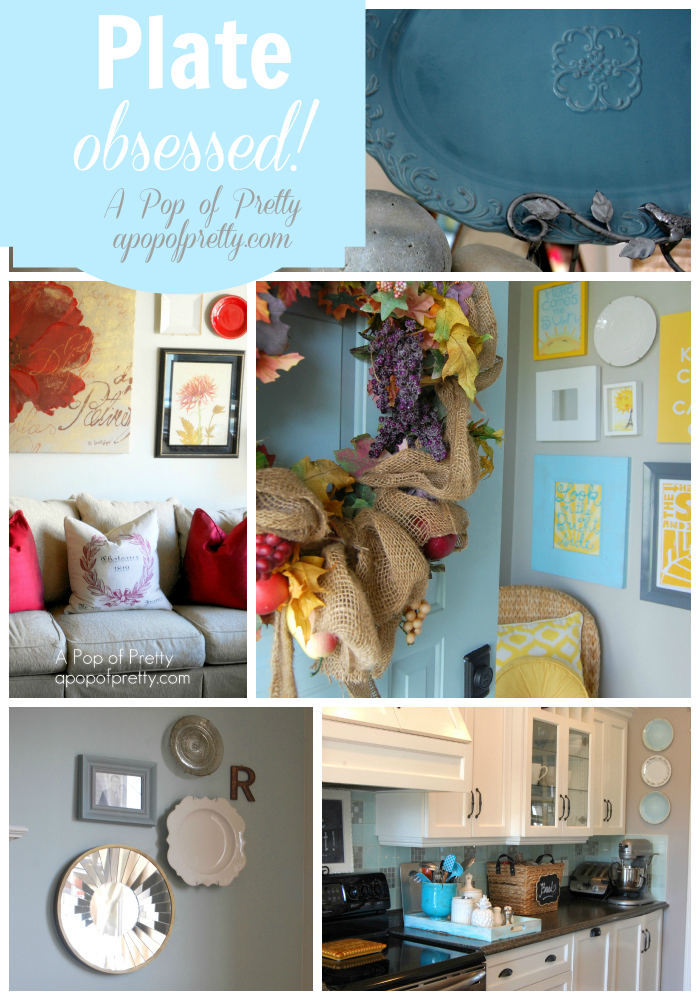 Yup, just a little.
Plates are an easy and affordable way to add charm to a room, and they are great additions to a gallery wall grouping. Plus, if you're anything like me, sometimes you just want to add a little pop of color to a room without having  to commit to a new, expensive piece of art.  For example, this summer, I started playing around with some green accents in my living room, and used a green plate in my wall art grouping to help tie it all together.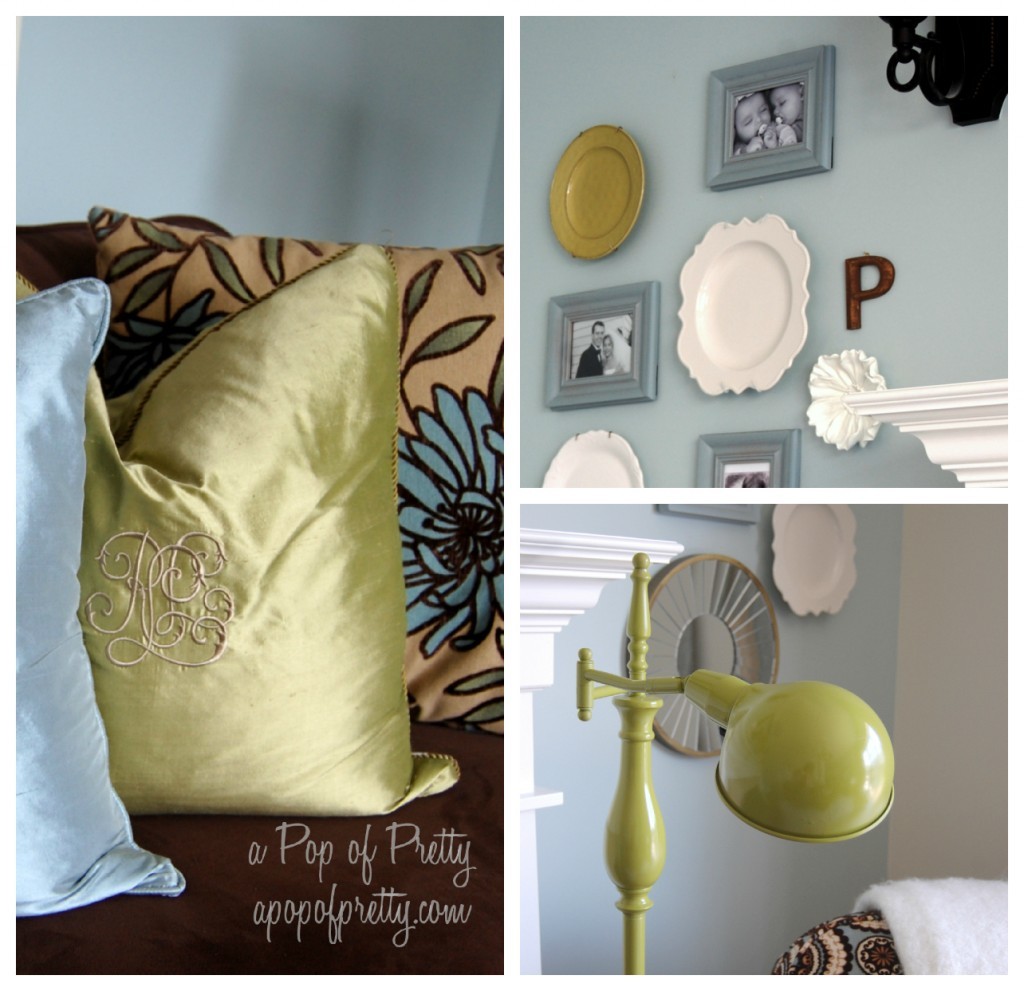 Although I haven't tried it yet, I also love the idea of hanging a large group of plates together as a collection. 'Plate walls' are a  stylish way to fill a large wall space. For example, this white plate collection by Liz Marie Blog is one of my favorites.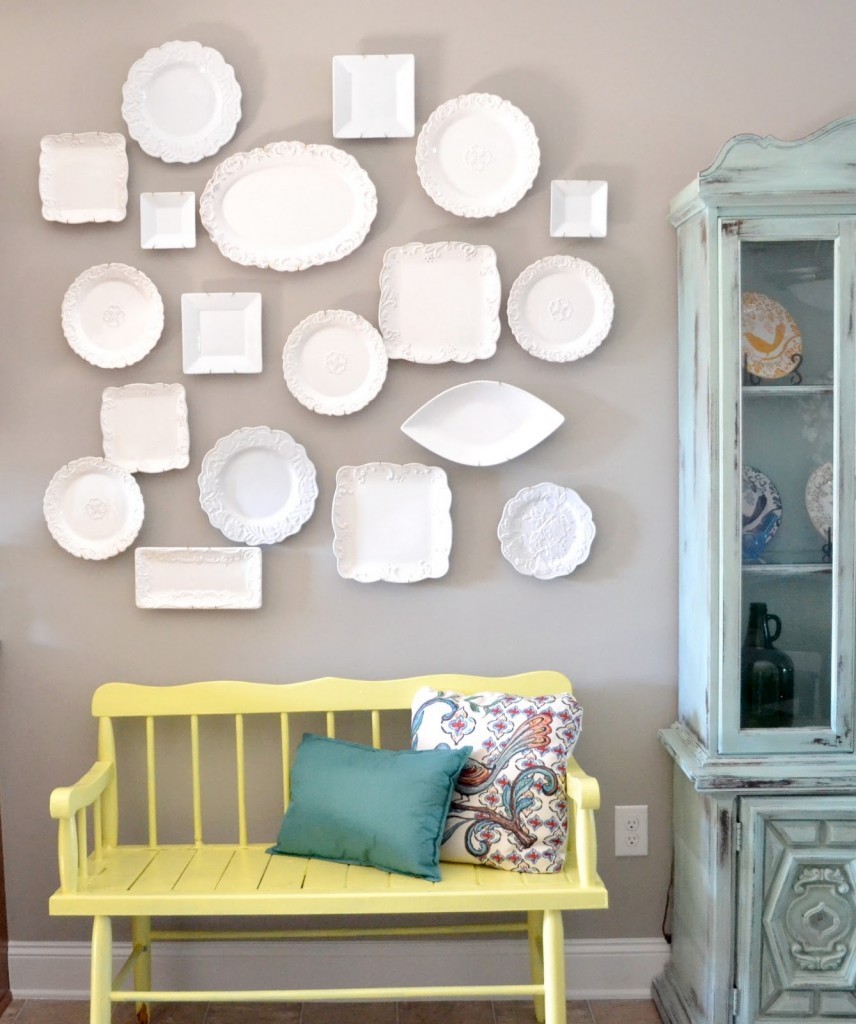 I'm just as wild over this colorful, eclectic collection by Larissa Holland, at mmmcrafts.blogspot.com. The way these plates are arranged is a work of art; they just seem to dance across the wall!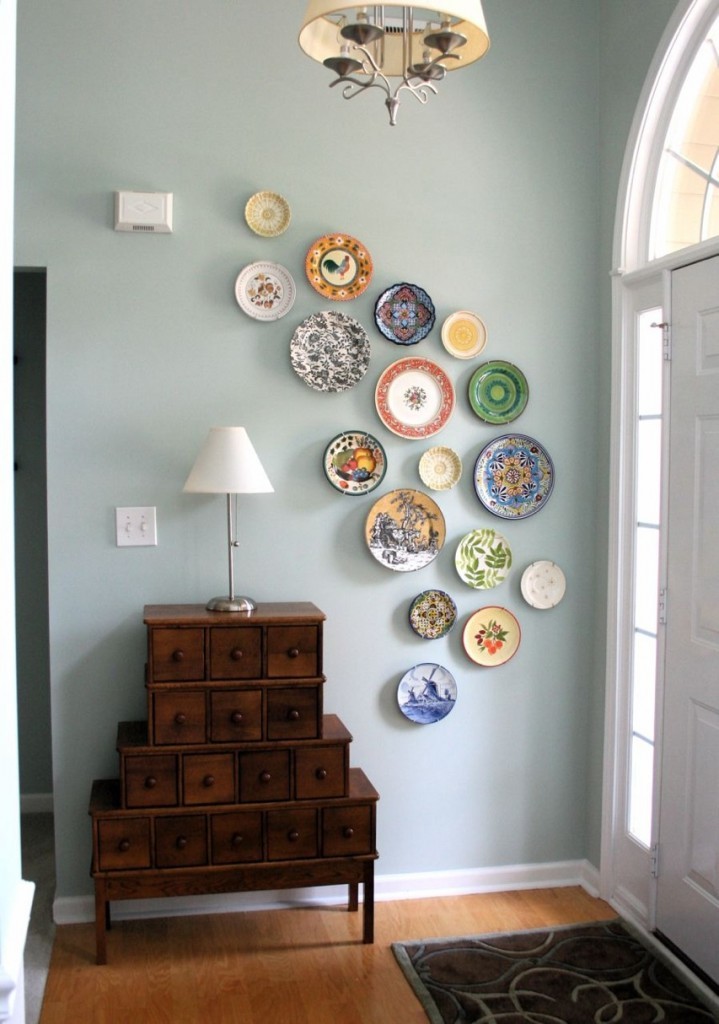 Wondering how to hang plates?  It's really easy peasey.  I use these plate hangers that you can find just about anywhere (e.g., Walmart, Michael's, Pier One, etc.).   I've tried other methods (like heavy-duty double-sided tape), but these are definitely my preference.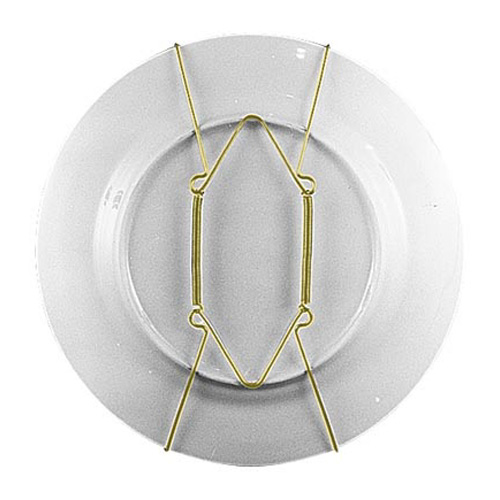 Have you ever considered using plates for wall art?
Until next time,
(P.S. If you missed yesterday's idea, pop over to see how greeting cards can be used to create great do-it-yourself wall art. Throughout October, I'll be posting lots more ideas in this DIY Wall Art series over here!)