This post was most recently updated on September 22nd, 2019
First, before talking about wall art, I wanted to thank Rhoda at Southern Hospitality for featuring our home in her "Feature Friday" at her blog today.  Rhoda is a maven of the decor blogging world, and I was lucky enough to meet her at Haven this year ( a huge thrill in itself!).  I was beyond thrilled and grateful when she asked if she could do a feature post on our humble abode.
Speaking of Friday, I'm not afraid to admit that I'm going to make things easy on myself today with this whole "31 Days" business by pulling out a great diy wall art idea from the archives!  Today I'm going to show you how I've created fun art from scrapbook paper!
I've used scrapbook paper and stationary for lots of projects around my home.  At $1-$3 per 12×12 sheet, it is just about the most affordable  wall art you can buy!  Plus, there are so many styles to choose from that the possibilities of what you can create with it are just about endless.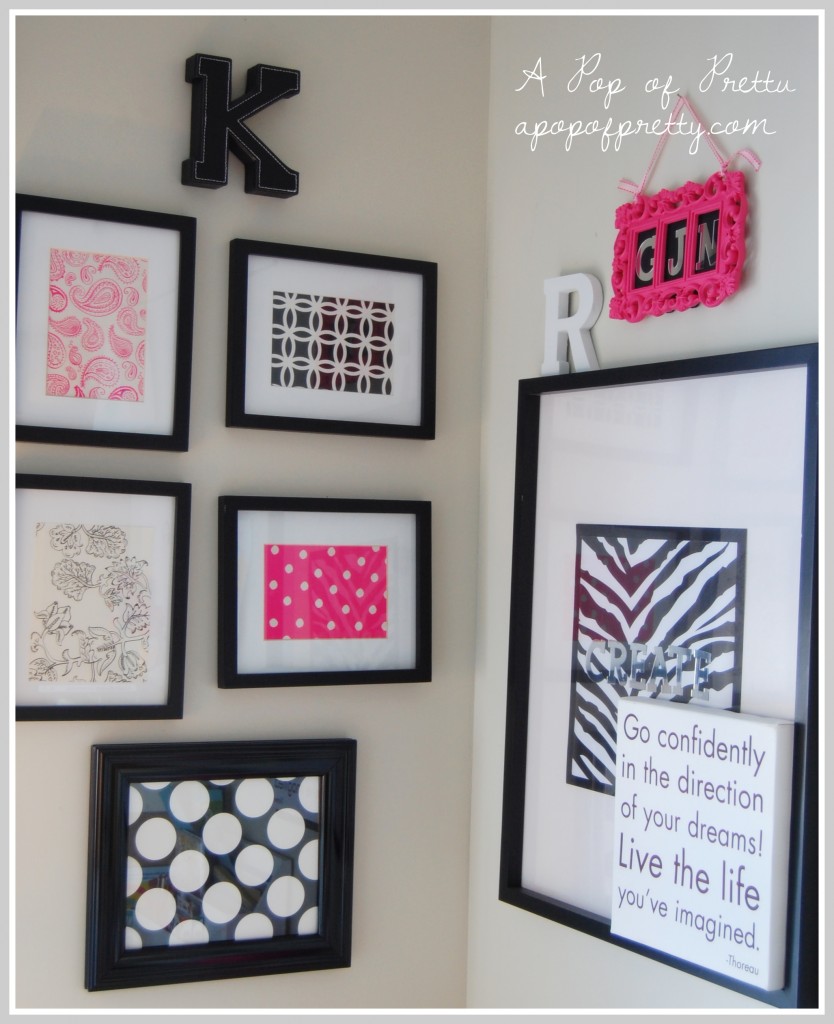 Take this graphic arrangement in my craft room, for example.  All I did was frame some stationary for instant pop of vibrant color!  When I tire of it, I'll just switch it out for something new.  It's easy to justify doing that at just a few bucks a piece ;-).  I've even used it to decorate a mantel!  My "Singing in the Rain"-themed Spring mantel this year was inspired by this sweet scrapbook paper that I made into framed art.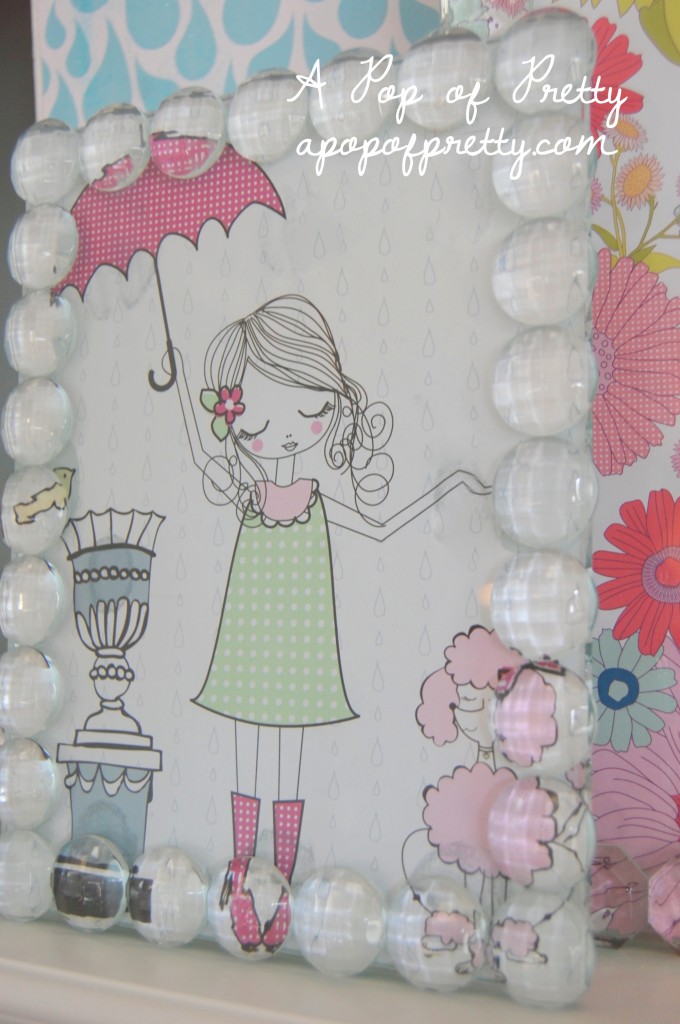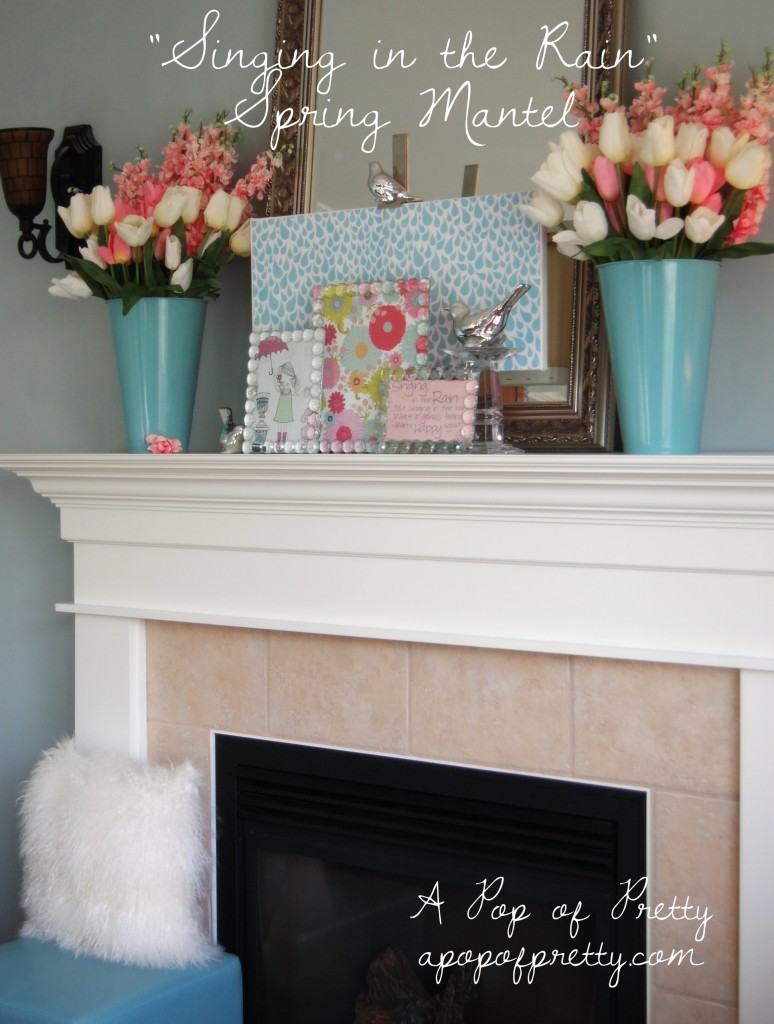 A few years ago, I also made this larger piece for my twin boys' nursery by placing 6 sheets of 12×12 scrapbook paper in a 24×36 frame.  You can see more about that project here: DIY Nursery Artwork.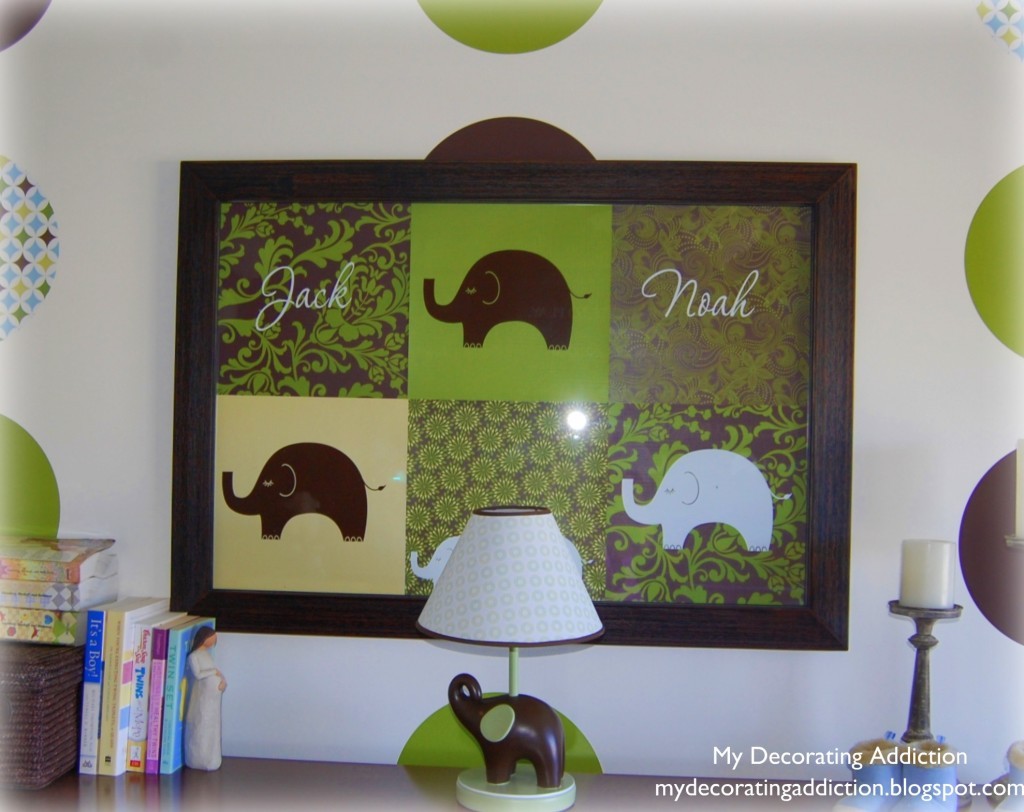 Next time you are in a craft store, spend a few minutes perusing the scrapbook section.  You'll be amazed how inspirational it can be for decor projects!
I hope this gives you some more diy wall art inspiration! That's 5 ideas down…just 26 more to go, but who's counting?!?  (EEEEK, I hope I can brainstorm that many!)
(P.S. If you missed yesterday's idea, it's all about using decorative plates as wall art.  Check it out here. Throughout October, I'll be posting lots more ideas in this DIY Wall Art series over here!)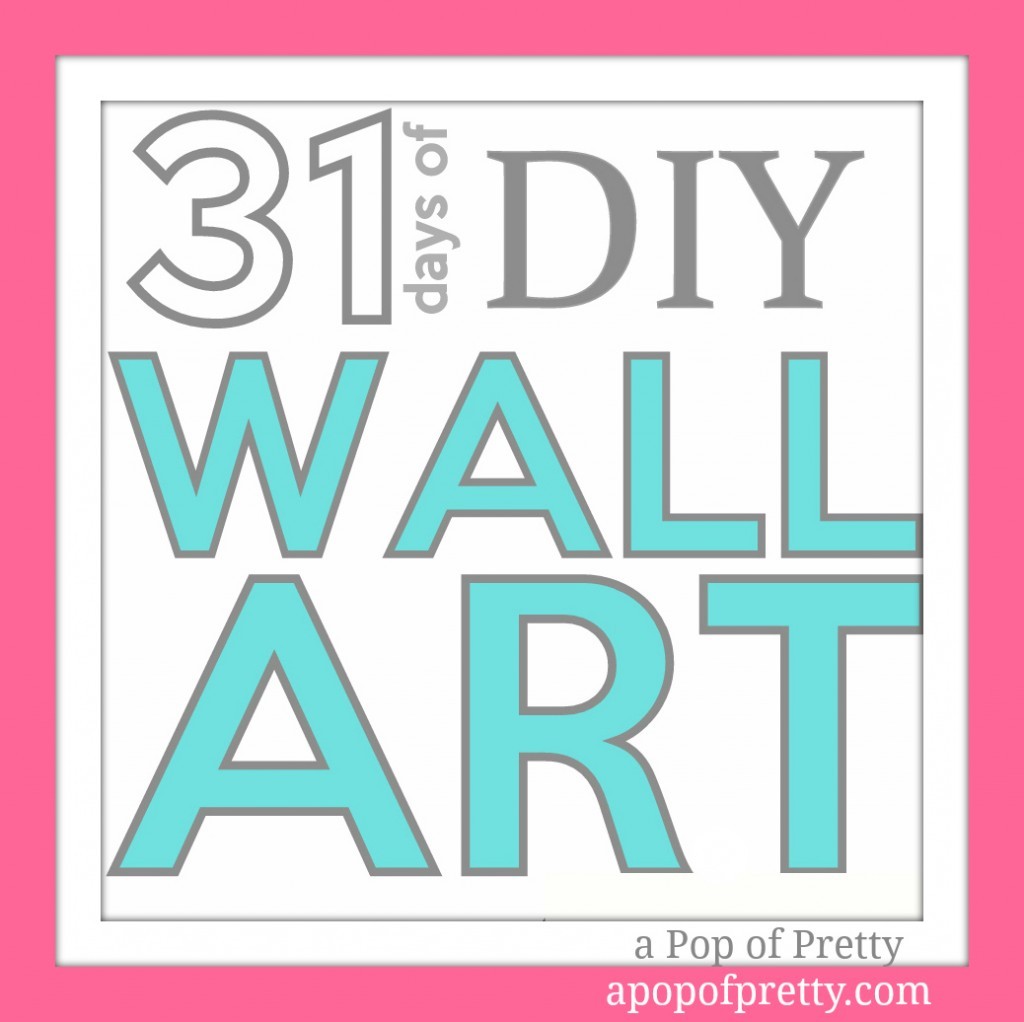 Until next time,