This post was most recently updated on September 22nd, 2019
This is a little tale of two Fall door decor ideas. 🙂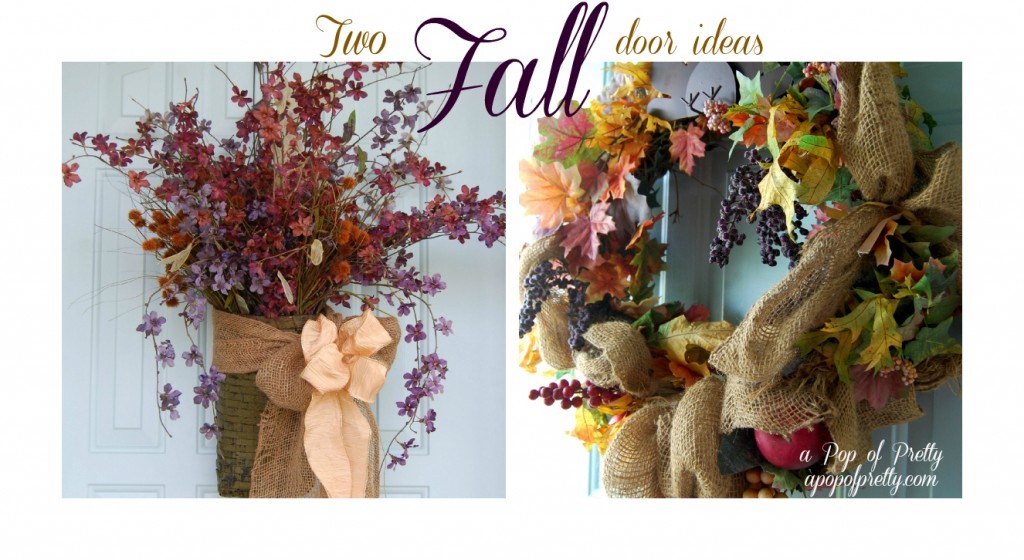 Last year, I had a Fall burlap wreath on my door, but I was craving a change. (You know me ;-))  So I put together a new door piece with a bunch of purple-toned autumn flowers that I found at Michael's for a steal ($7.50 for the whole bunch).  I threw them in a hanging basket that I already owned, and wrapped it with a burlap and gold taffeta bow.  Done.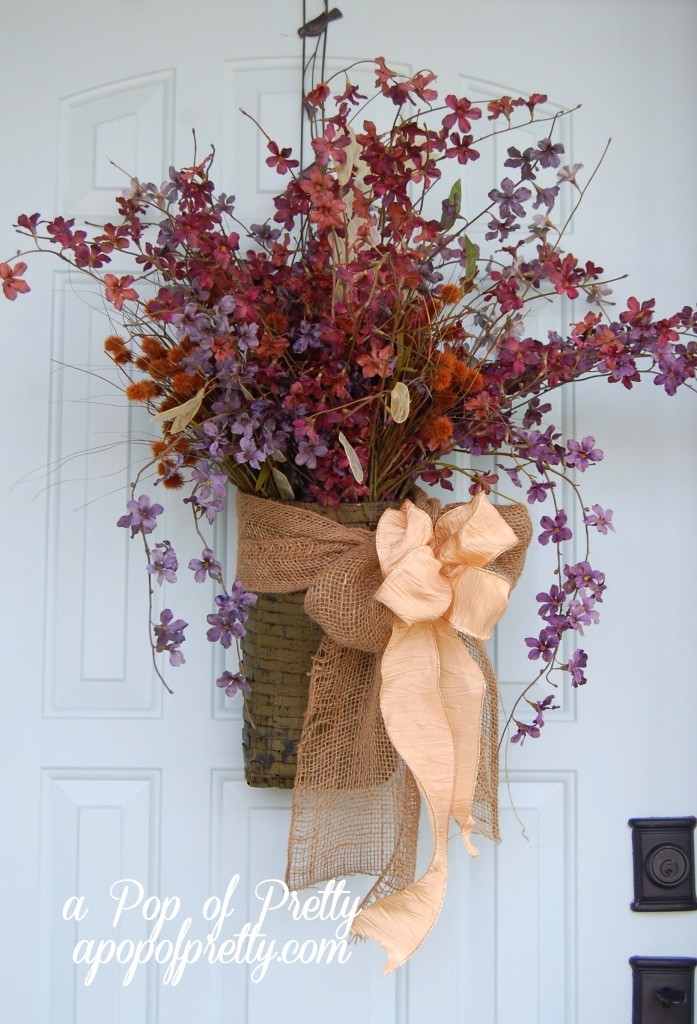 Only, not so much. 😉  I told you before that I make things complicated, right?  Well, when I decorated my urns on each side of my door, I didn't like how they looked with this Fall bouquet. They were pretty in their own right, but together they clashed. Something about the orange berries and the purple flowers just didn't seem quite right.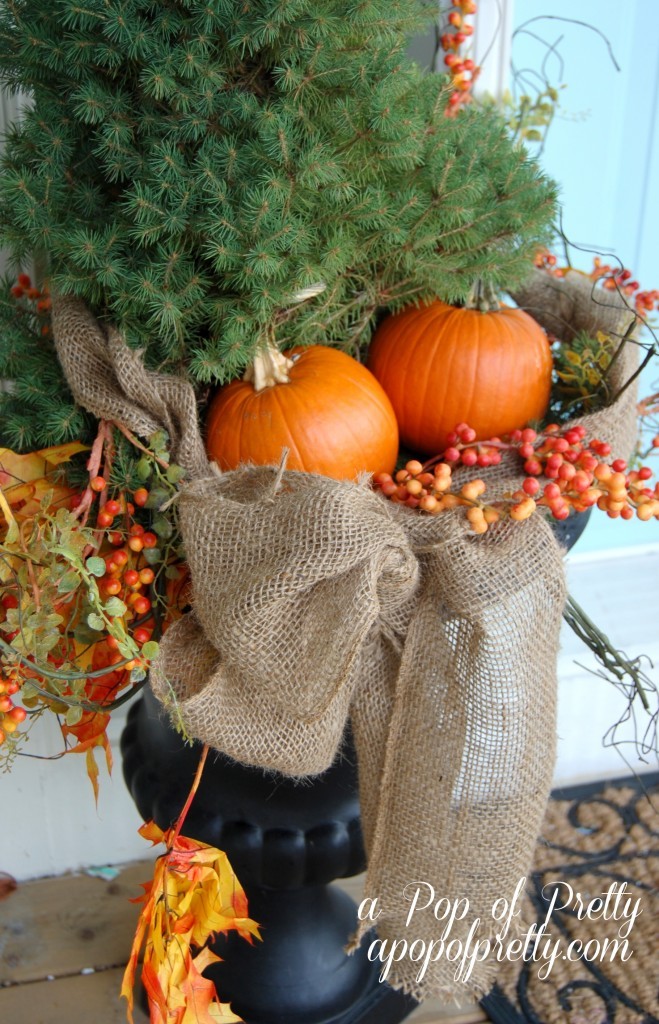 So, I pulled out my old Fall burlap wreath.
And, ta-da!
All felt right in the world again.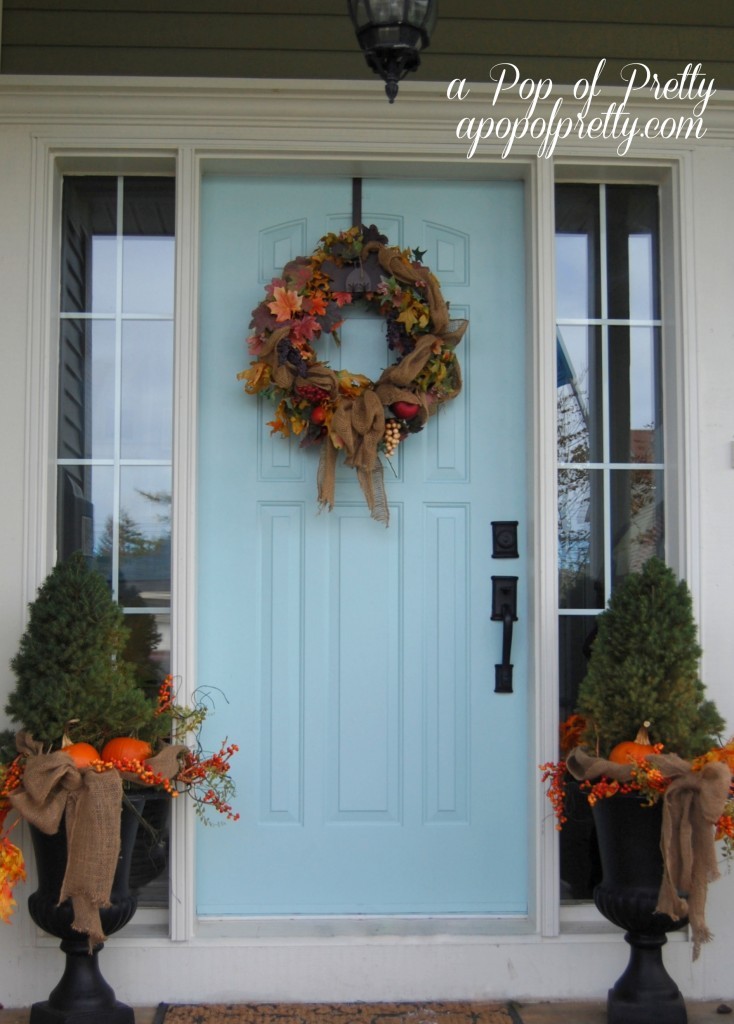 Honestly, I don't know why I always want to change things. Sometimes its perfectly OK to repeat a formula that works. This Fall wreath has been kicking around for years (literally), and each year, I breathe some new life into it with a little extra something. I guess it's just destined to be on my door every Fall!
One thing that is new this year is the turkey wreath hanger.  I mean, seriously, who can't resist a turkey wreath hanger?!? OK, maybe I'm the only one, but it was love at first sight!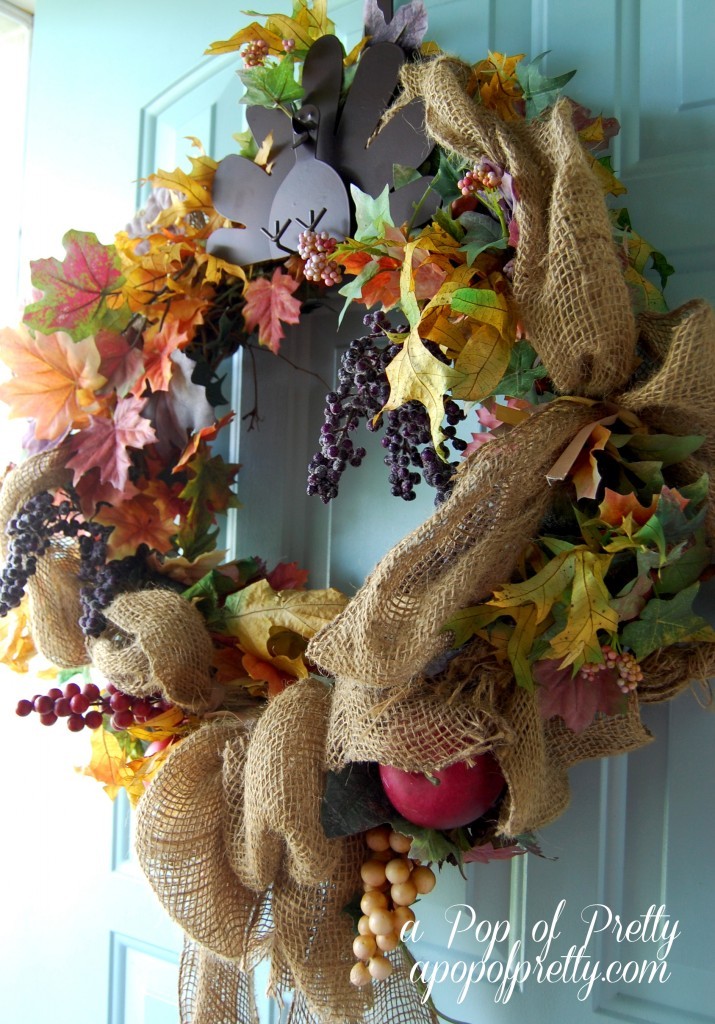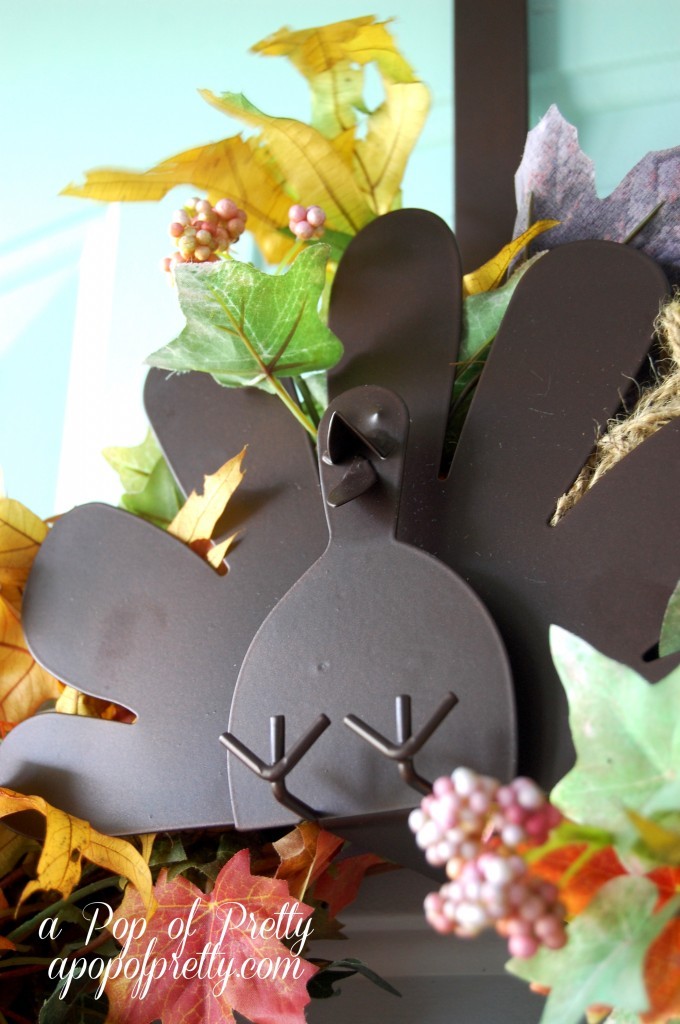 So, as it turns out, my front porch is now decorated for Fall almost exactly like last year.  No real changes at all. Just a burlap wreath and a couple of Fall urns. But since my door is now a different color (last year it was red), it feels a little different.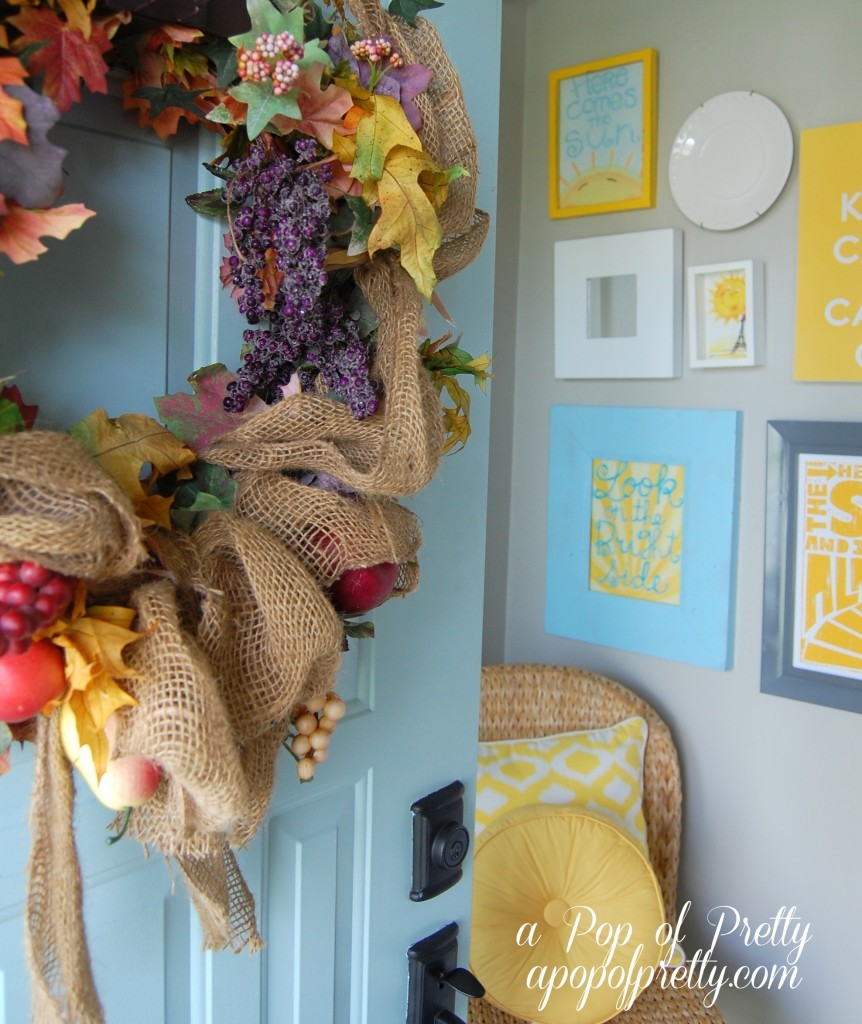 Do you crave change like I do?  Do you have any old standards that you pull out every year for seasonal decorating?
Until next time,
I'm linking this post to the Inspired Room…