This post was most recently updated on September 23rd, 2019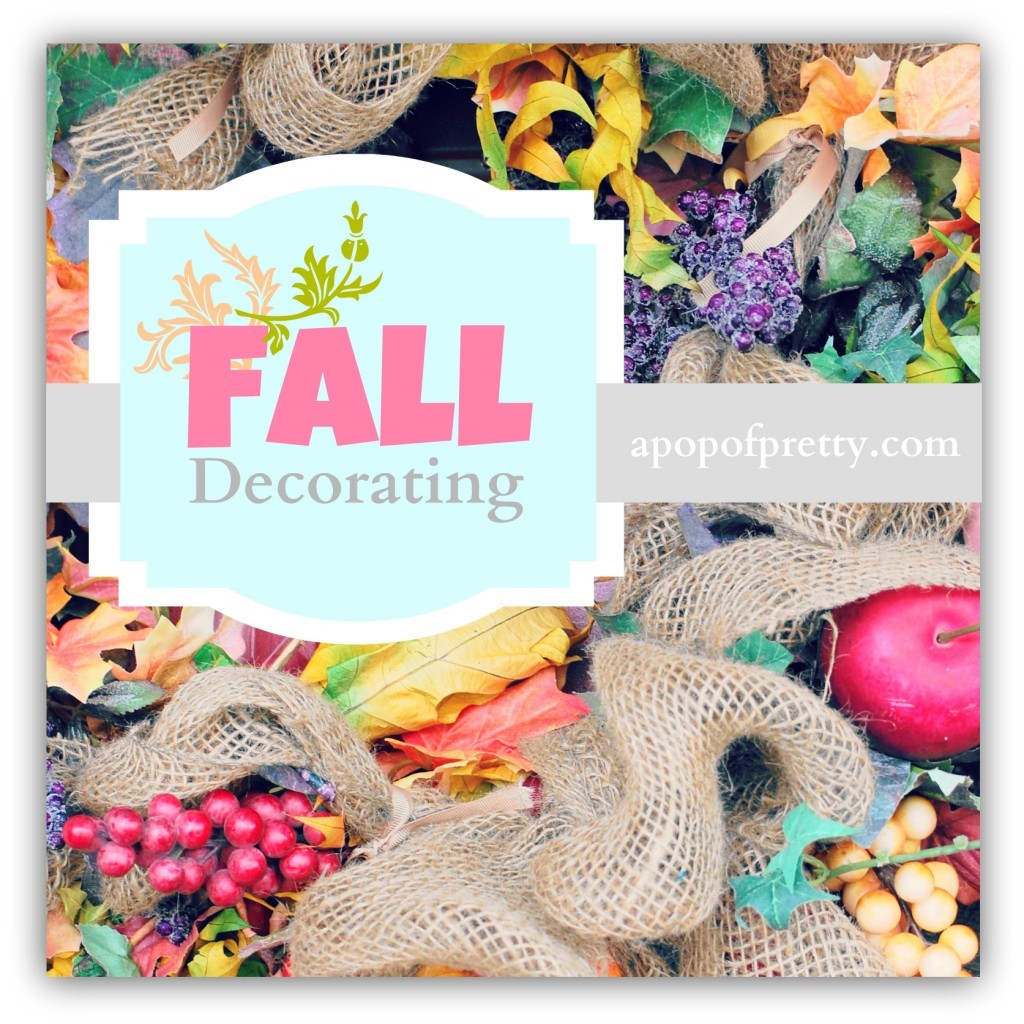 It's hard to imagine, but Fall / Autumn is just around the corner, and that means… drumroll…  Fall Decorating! Personally, I've hit my 'summer wall', which always happens in mid-August. I start craving cooler air, fall colors, and routine. Yes, I said a bad word, lol. Routine. Almost makes me want to sing it loudly to the tune of "R.E.S.P.E.C.T."!
I'm already changing a few things up around the house, like my Beach-Inspired Summer Mantel and Sisal & Starfish Wreath. So, for inspiration, I re-visited my Fall Pinterest File, full of inspiration and ideas of been collecting for awhile.  I also took a look back at some of my Fall Decorating posts from last year, and thought I'd share them with you again too.  Just click on any of the below photos, and they'll take you straight there.
So, when do you start thinking about Fall? Are you a classic Fall avoider, taking in every last moment of summer, or do you embrace the change like I do?
Until next time,