This post was most recently updated on September 23rd, 2019
I am fanatical about decorating for Fall, but I find that my home feels a little chaotic when I have too much red, orange and purple going on. All those vibrant hues are gorgeous but can become distracting, and I tire of them easily.  So, this Fall, I decided to try and keep things more neutral, starting with my 'Unfall' Fall Mantel (<– click to view) which I talked about here the other day.
.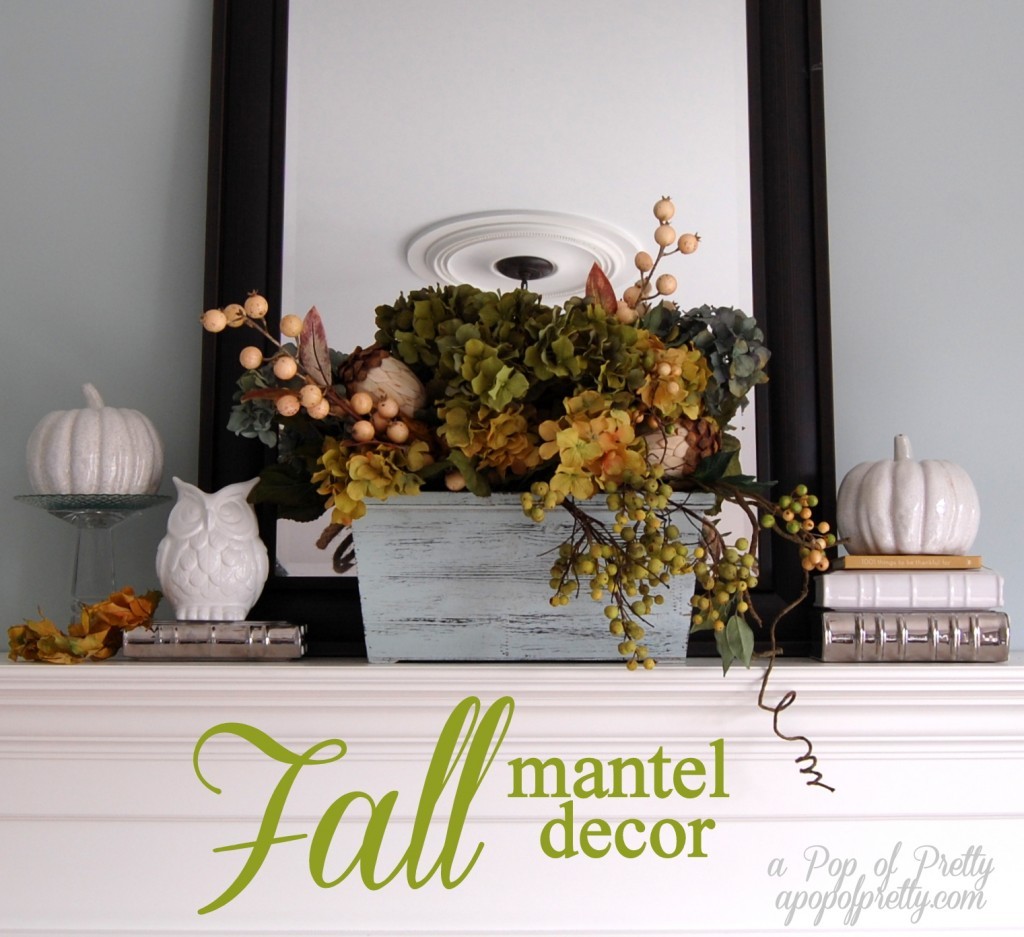 Fall isn't usually a season associated with neutrals, but, there are actually a lot of Fall trademarks that don't have much color.
.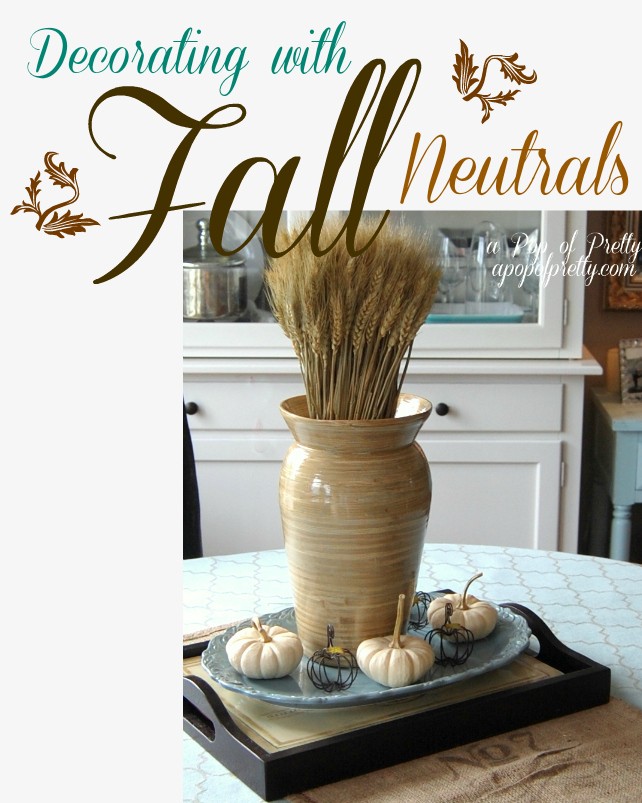 .
The great thing about these Fall 'neutrals' is that they have a lot of texture, which helps create visual interest in a room without a lot of jarring color.
.
Here are just a few ideas:
white / cream pumpkins
silver dollars
grain sacks
acorns
wheat
straw
twigs
burlap
white ceramics – owls, pumpkins, etc.
The great thing about these neutral Fall elements is that they have a lot of texture, which still makes them visually appealing, despite their lack of vibrancy.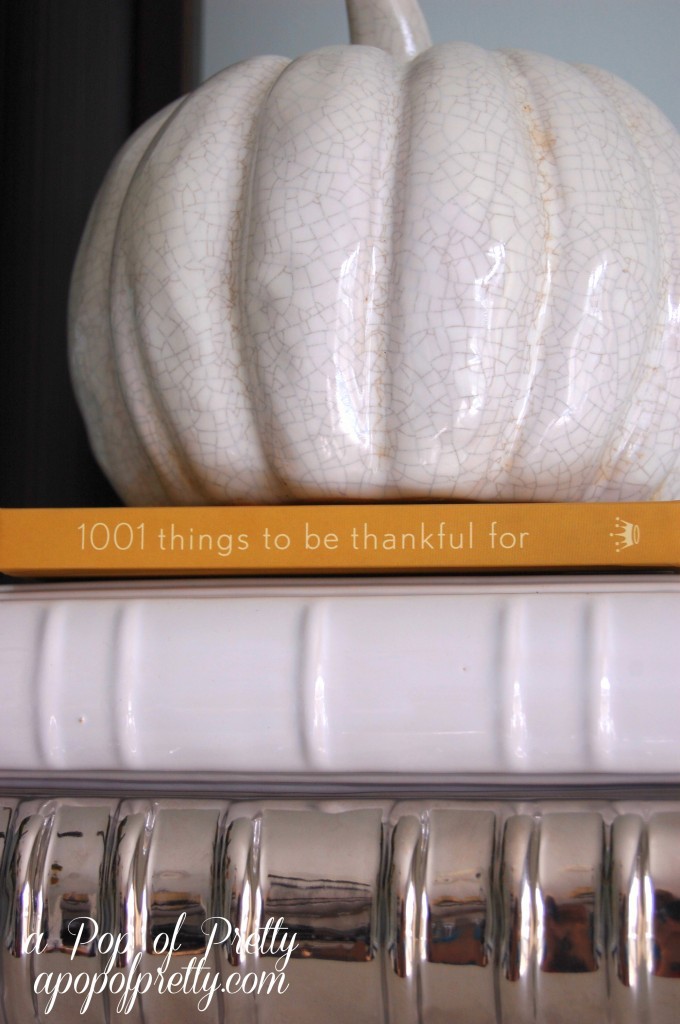 To keep the neutral palette interesting, I mixed up these natural textures with some shine and sparkle.  You'll see that I've thrown in some smooth, shiny white ceramics and silver pieces here and there.  They help to create more dimension, as well as balance out the rustic feel of burlap and twigs.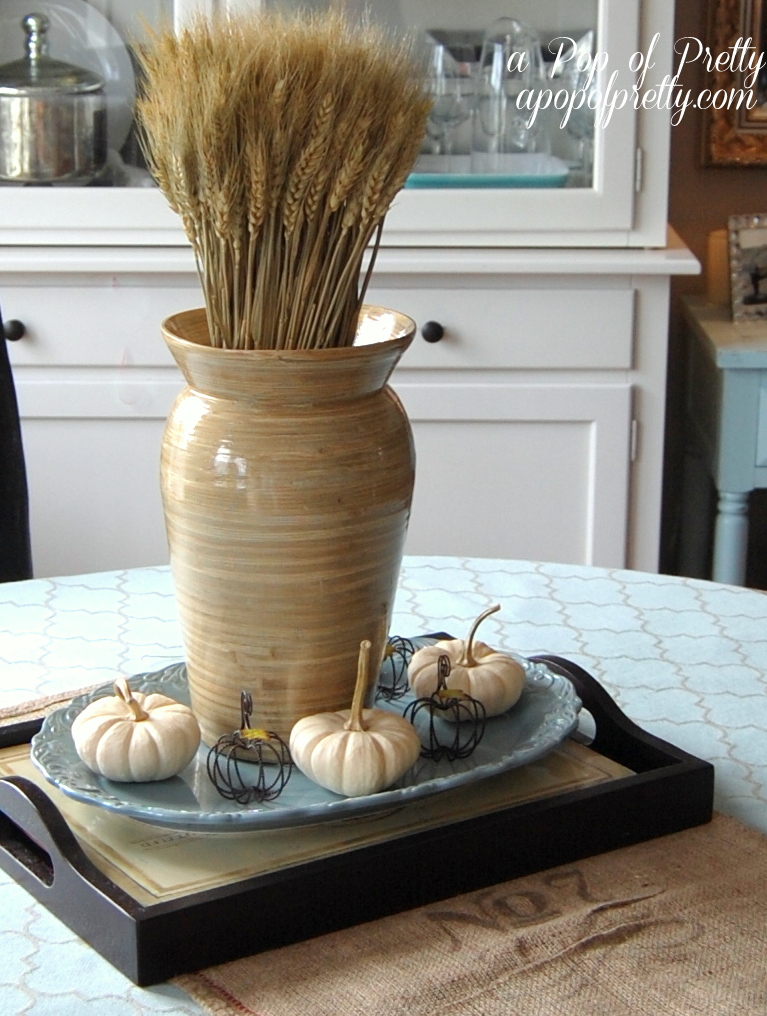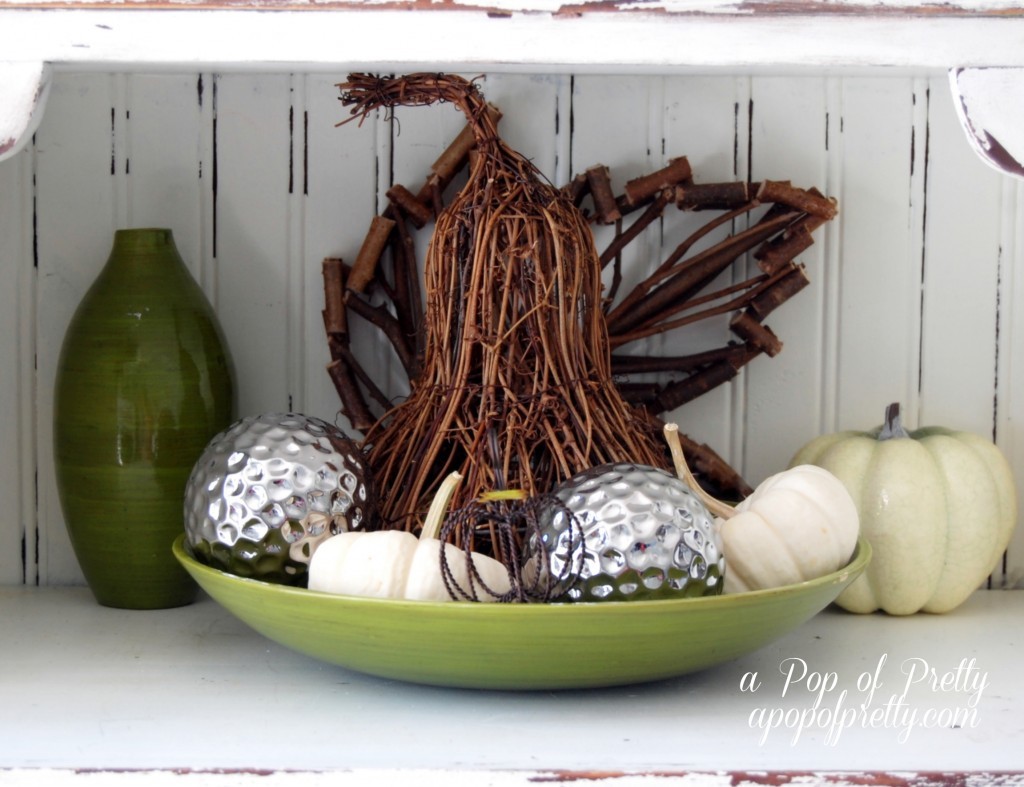 Honestly, I think my whole approach to seasonal decorating is evolving.  I'll always be excited about changing things up for special holidays or when the seasons change – that's not going to change. (For starters, I've collected too much seasonal decor over the years to cop out now, lol.)  But, lately I find myself liking when seasonal decor blends into the landscape, rather than stands out. Simpler and less distracting is my new motto.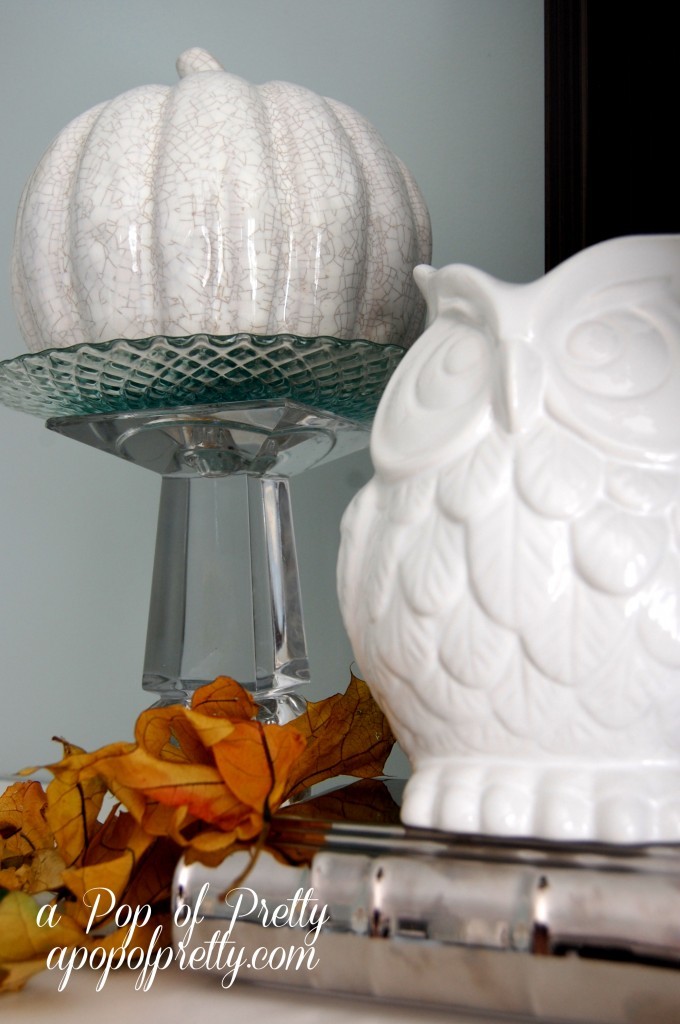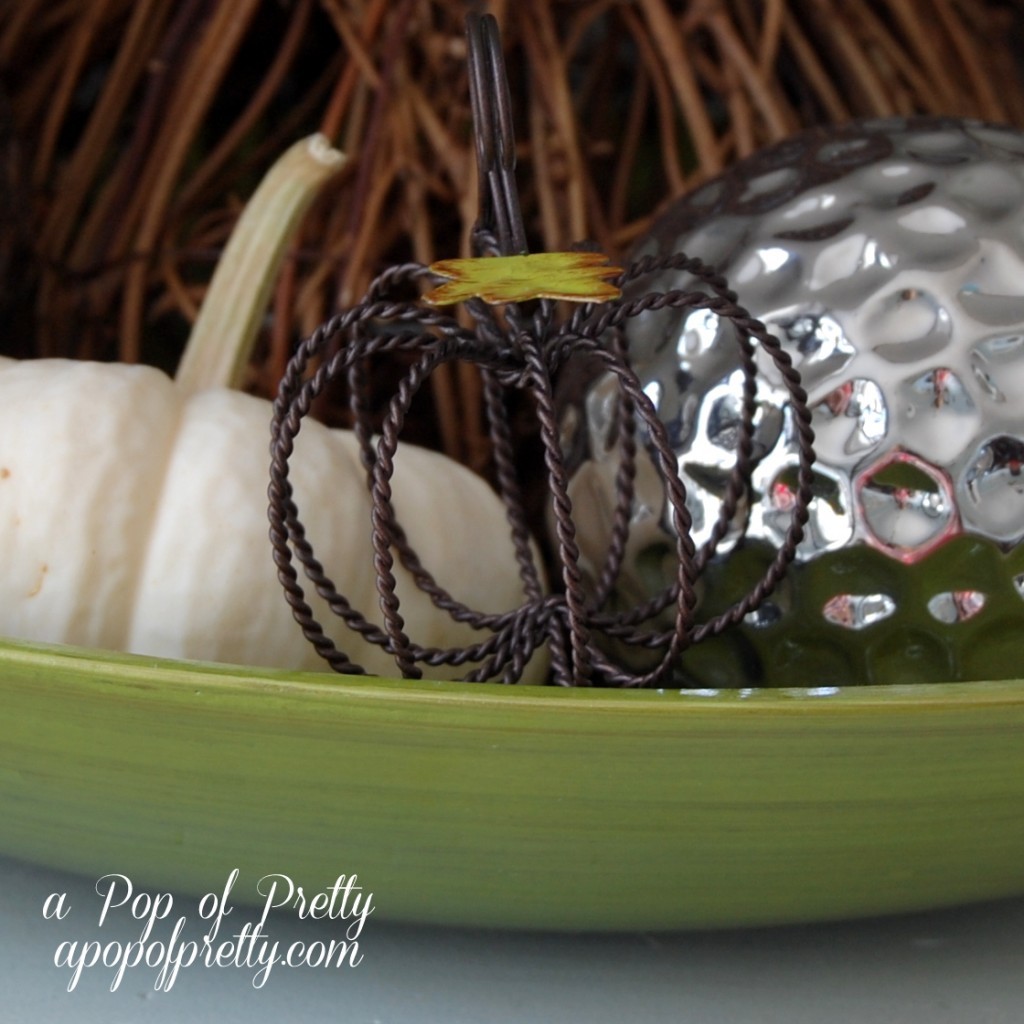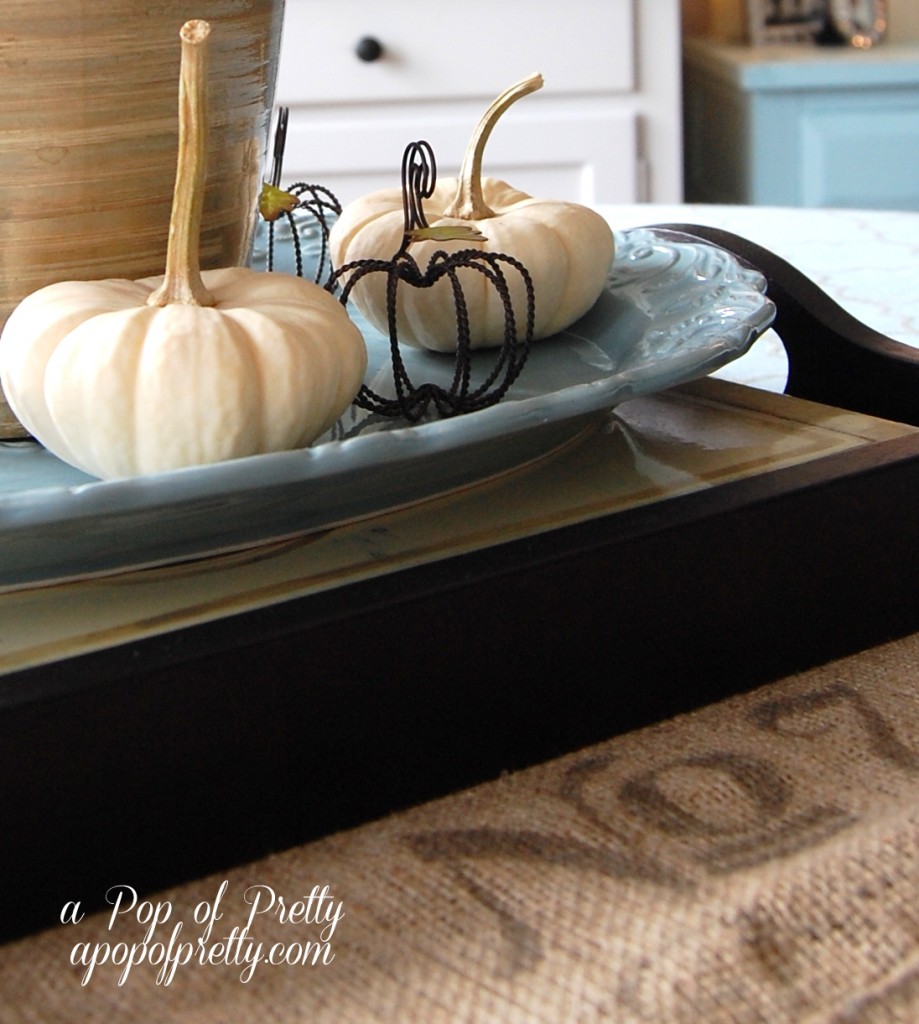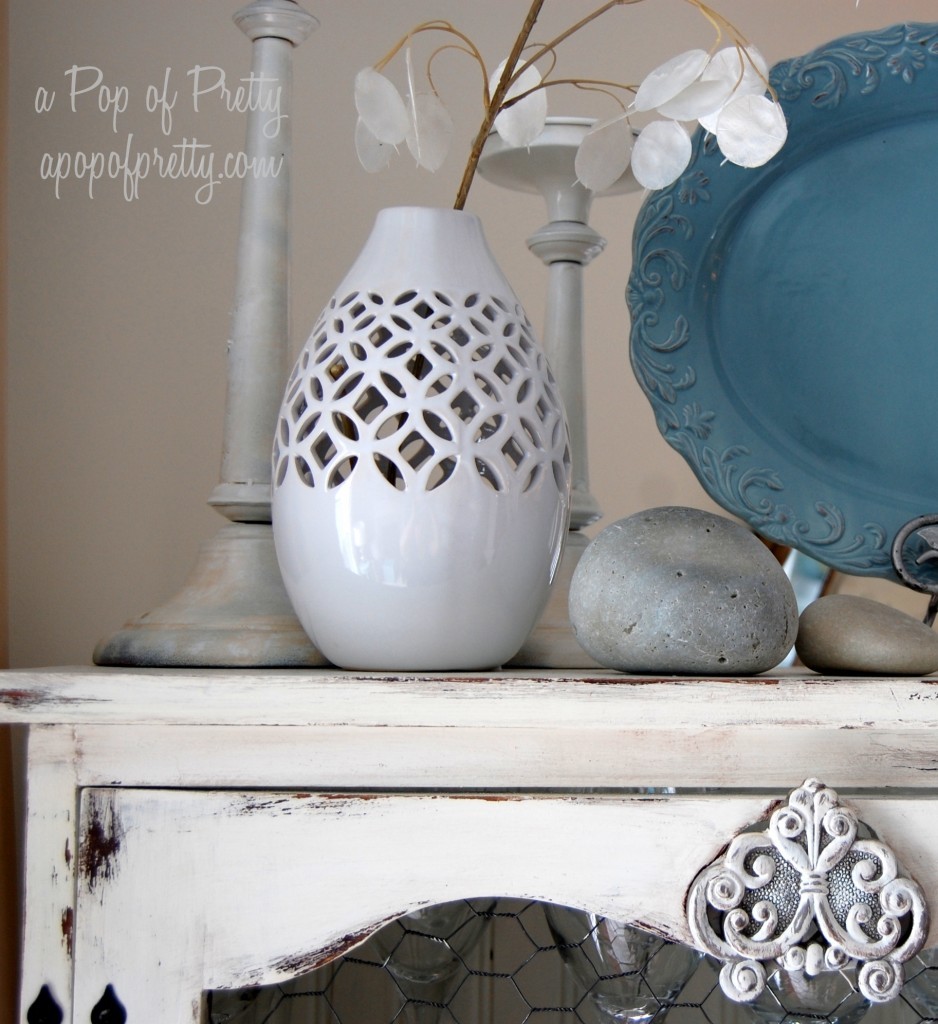 So, do you decorate for Fall? If so, do you enjoy adding Fall's vibrant colors to your home, or do you prefer a simple, understated nod to the season?
Until next time,
P.S. I'm sharing this post at…