This post was most recently updated on September 22nd, 2019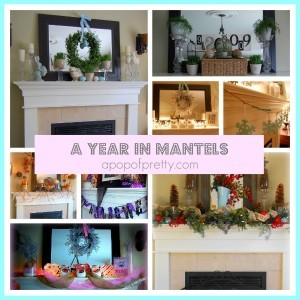 If there's one decor activity I'm crazy for, it's decorating my mantel.
My mantel decor changes just about monthly around here! There doesn't have to be a big holiday coming.  Sometimes I just decorate it when the seasons change.  I always thought my mantel addiction was a little cookoo, until I joined the world of home decor bloggers, and realized that there are lots of other mantel addicts out there just like me! Phew.
Some might ask, why bother?  Well, it's just one of those 'little things' that makes me happy. For me, decorating my mantel is a way to keep things feeling festive even in those 'in-between' months (like January, March or June) when the days start to blend together into one big ordinary routine.
Even my 7-year old daughter asks me "what's wrong" when the mantel isn't decorated for a holiday or a season. Yes, I've created a little mantel monster just like me.
It was fun to look back at how often it changed!
Here's how our year looked in mantels…
Winter
After the Christmas decorations came down, the year started out with a snowy January 'Winter Mantel'.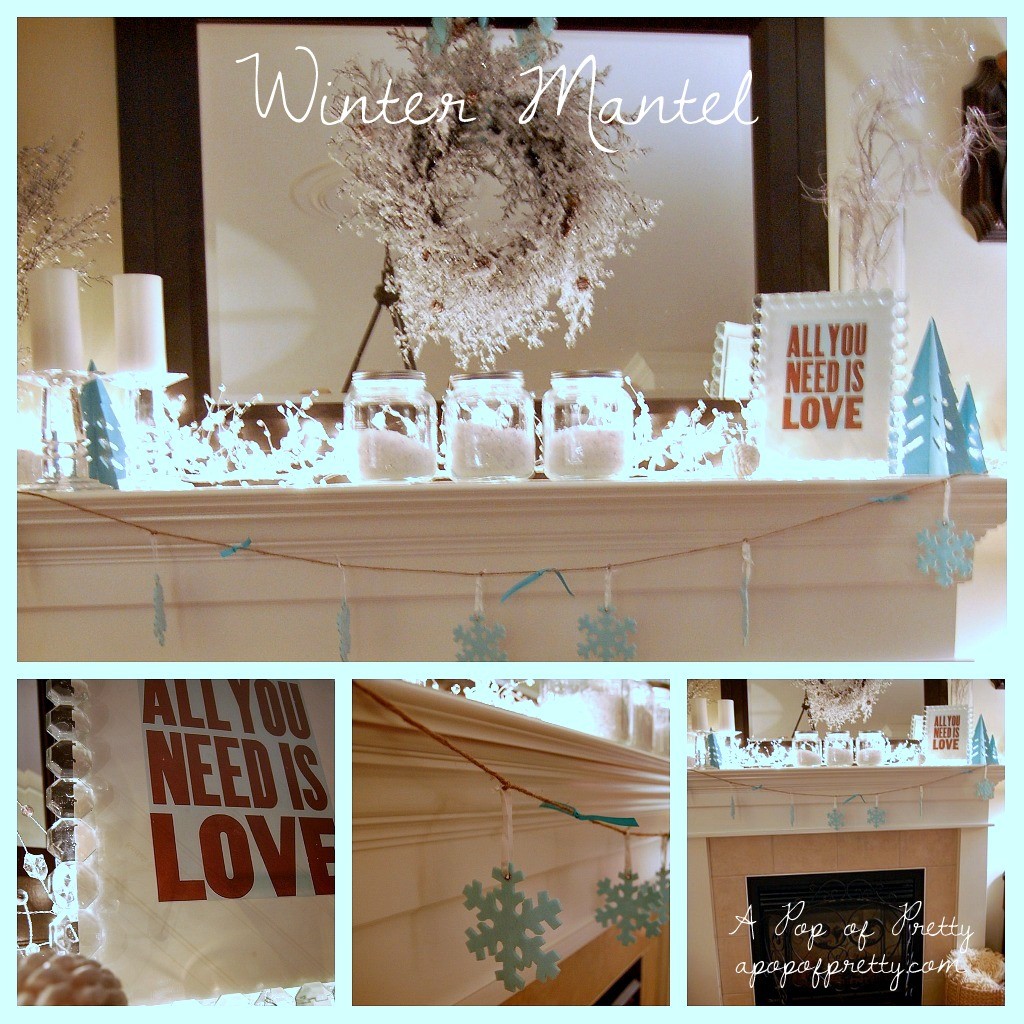 Valentine's Day
By early February, it was time to edit for Valentine's Day…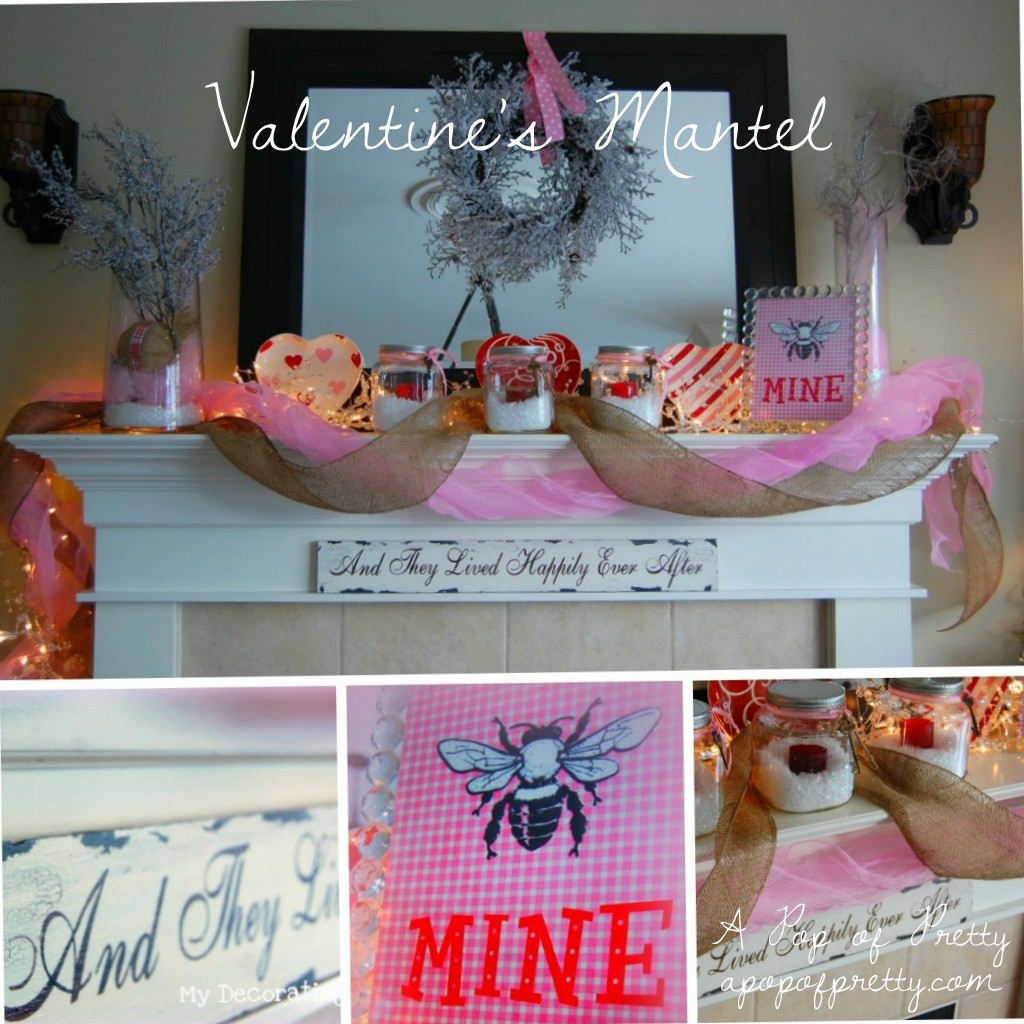 Spring / Easter
In early April, I decorated my mantel for Easter.  I was THRILLED when the one and only Layla of The Lettered Cottage asked ever so politely if she could possibly include it in her upcoming HGTV.com article on decorating mantels. Um, let's see, that answer would be …YES!
(I linked to her article How to Decorate a Mantel Year-Round here).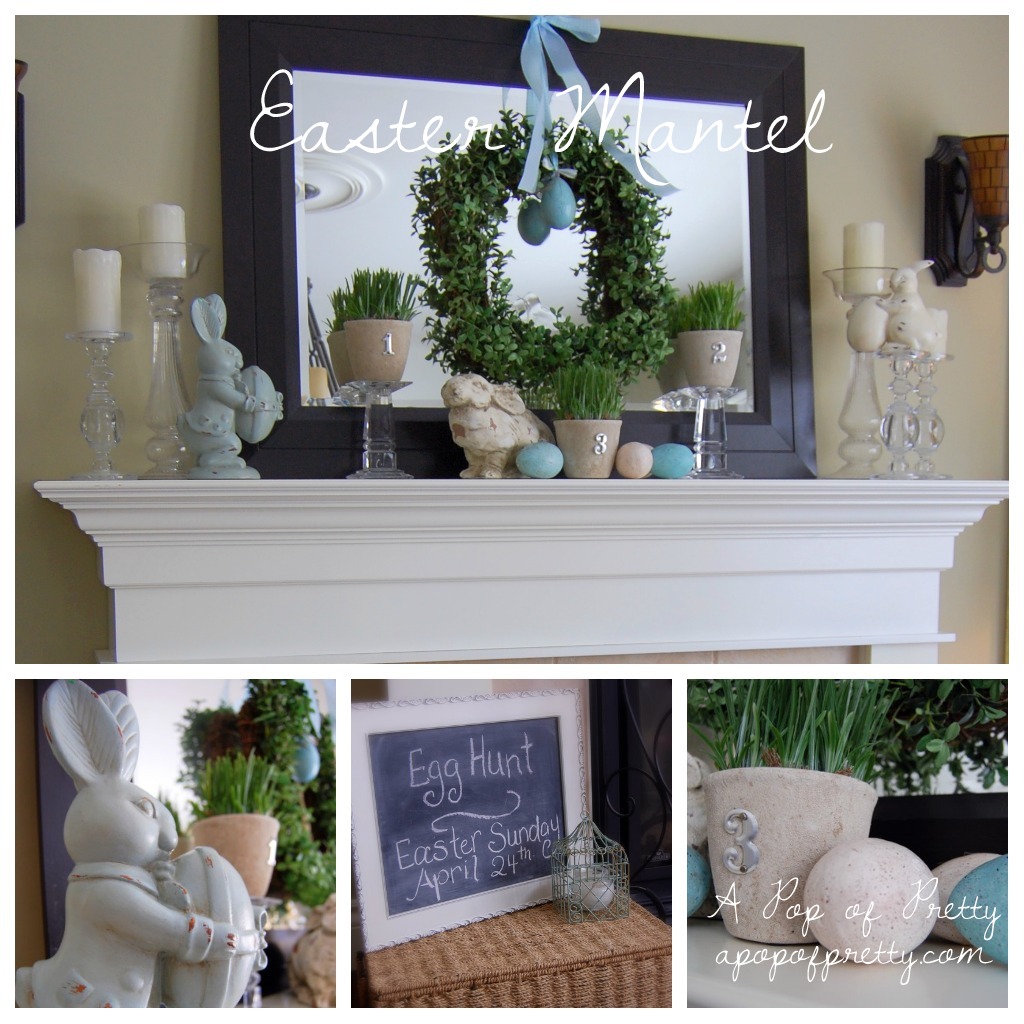 Summer
In June, I changed it up again, and called it my 'Waiting for Summer Mantel' since summer comes late in these parts!  Thanks to the CSI Project for selecting it as a Top 10 Project in its Spring Mantel Challenge!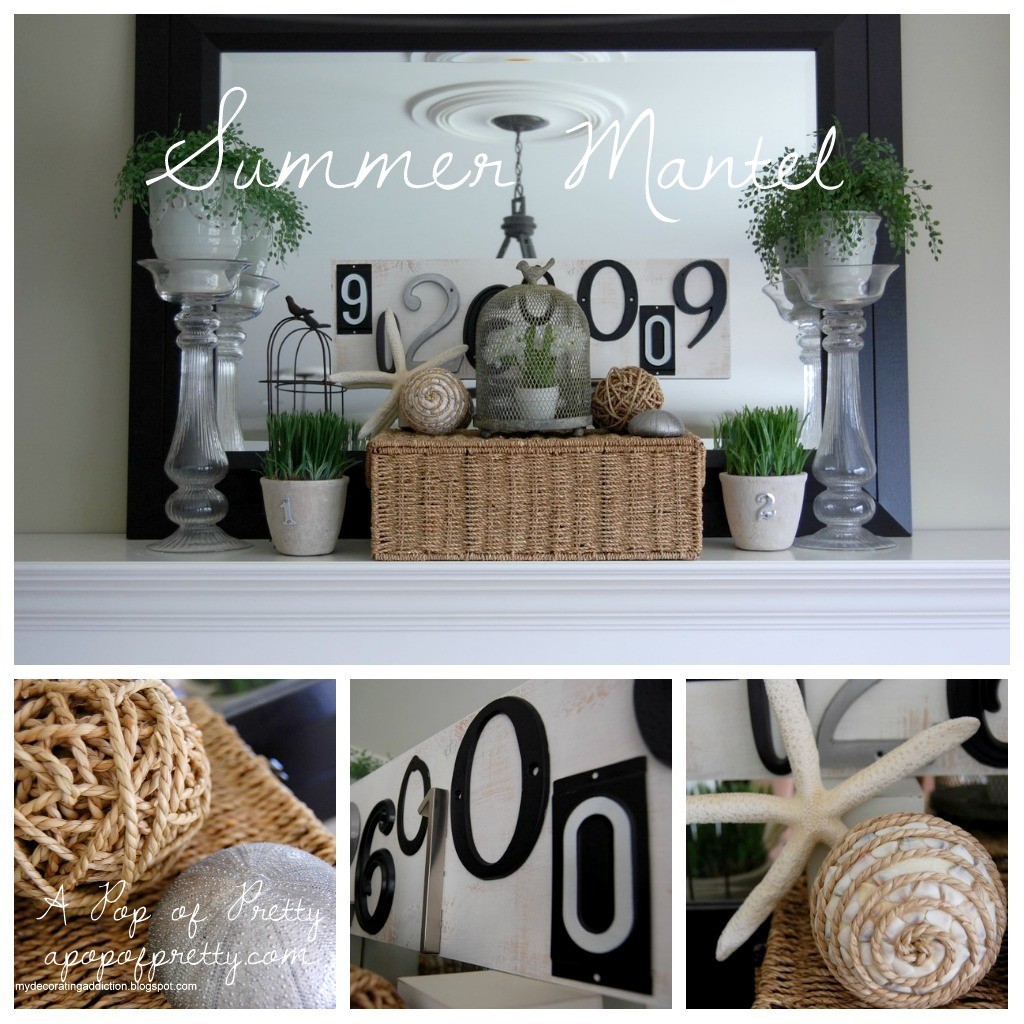 I
Fall
 By the end of summer, I was itching to create a mantel for my favorite season of the year!
Thanks to BlogHer for featuring it on BlogHer DIY .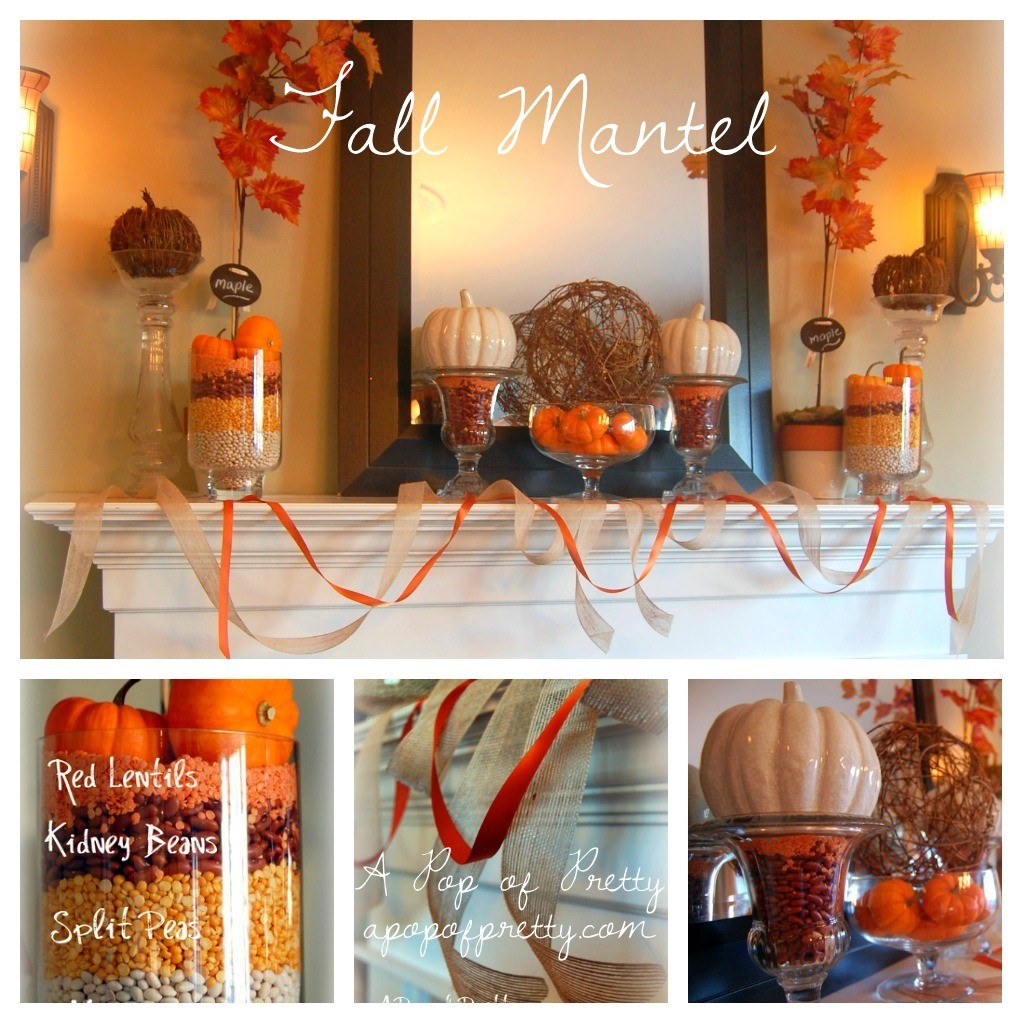 Halloween
 When October hit, I was excited to get started on this purple-icious Halloween mantel.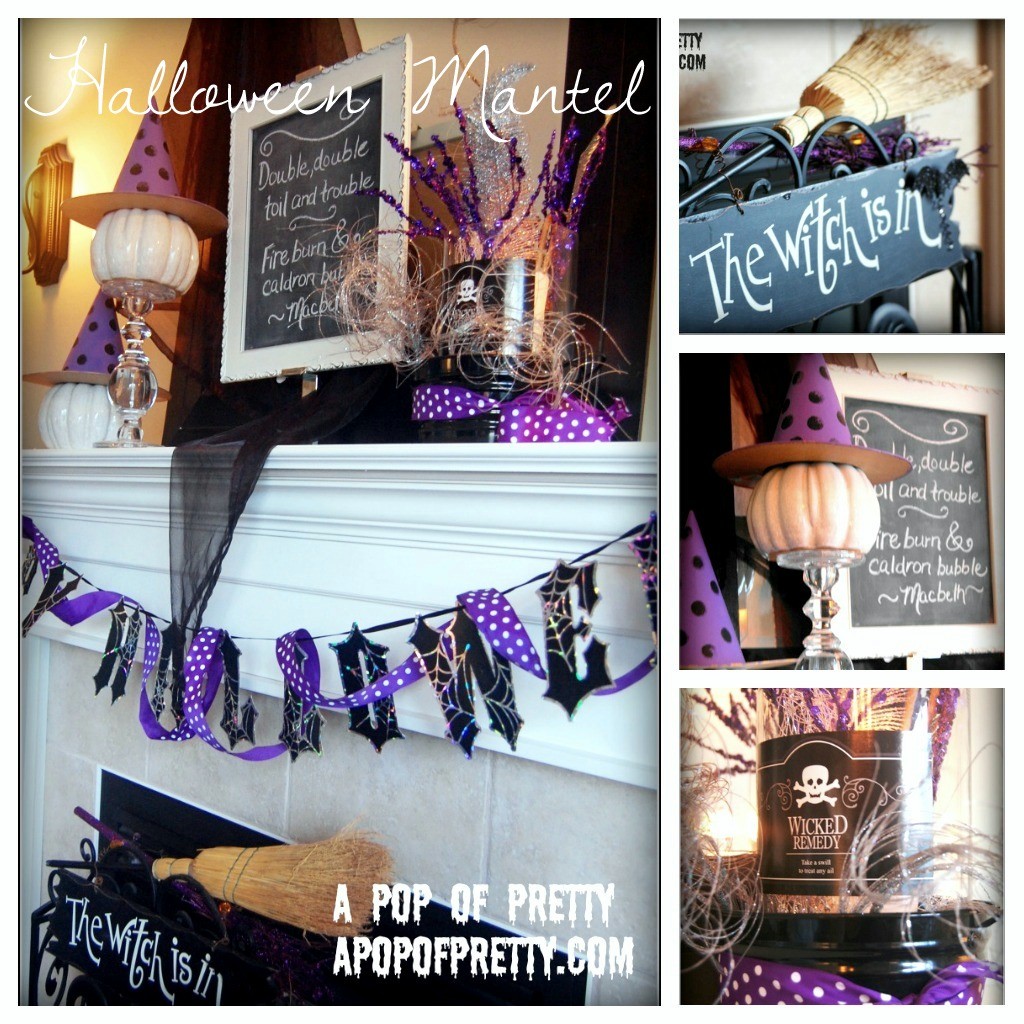 November
Since Canadian Thanksgiving is in early October, November is a bit of a bore for me (which I wrote about here).  While I was waiting to decorate for Christmas, my mantel looked like this. But I have to admit, I REALLY liked the simplicity for a change!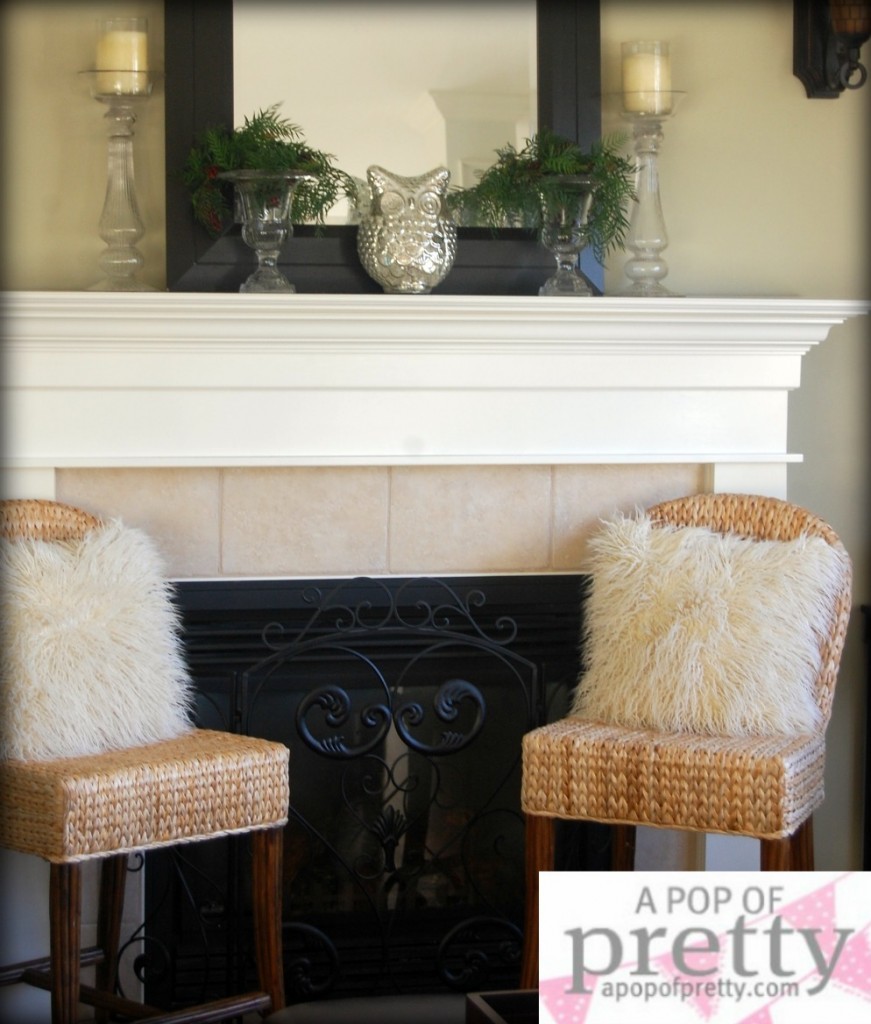 Christmas
I swore I'd wait til December to decorate my mantel for Christmas, but I cracked under the pressure! By late November, it was already decked out in red and aqua.
I gave away my secrets to decorating a Christmas mantel in a tutorial How to Decorate a Christmas Mantel which Beth was kind enough to feature at Home Stories A 2 Z: Tips and Tutorials Not to Miss.  This mantel was also part of my Christmas Tour which was featured on Hooked on Houses' "20 Very Merry House Tours".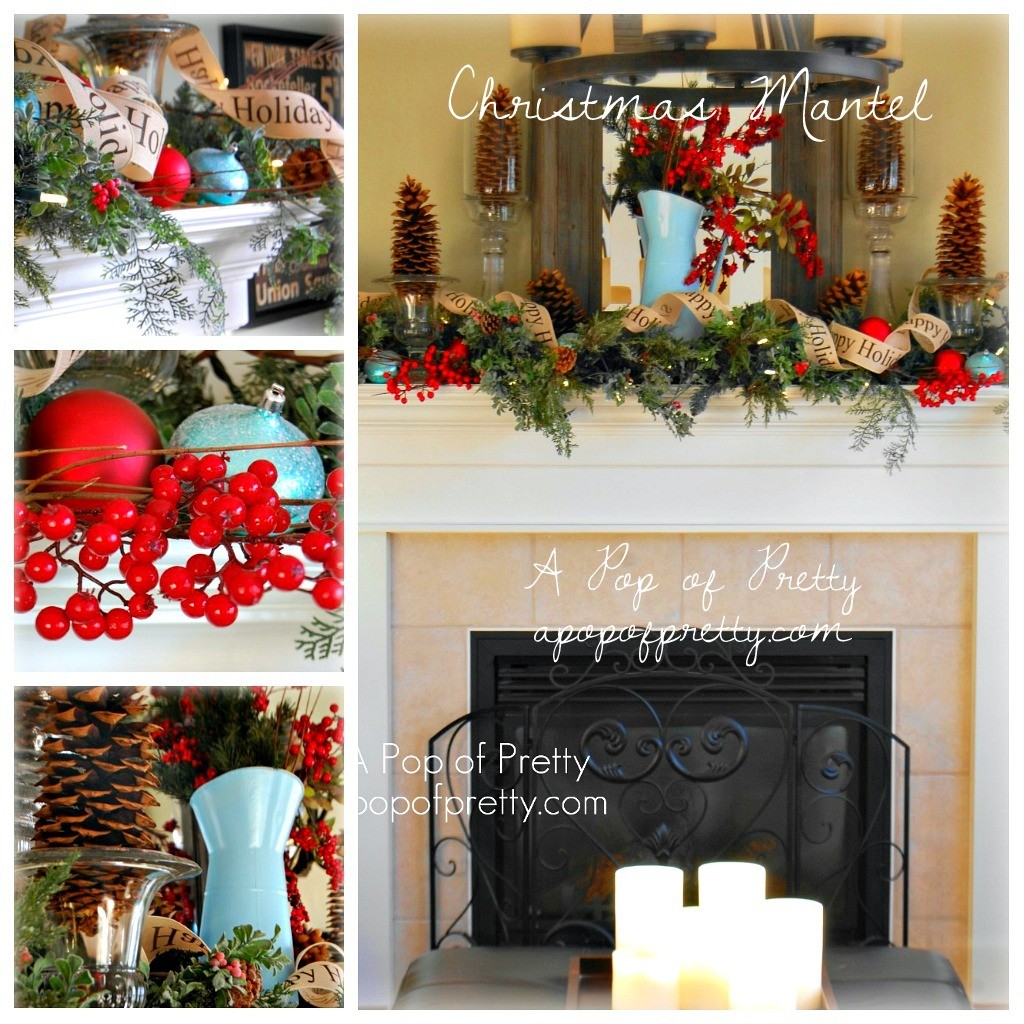 So, there's where the year ended!
My mantel is still decked out for Christmas, and it will stay that way for a few more weeks.  But I can't wait to change things up again soon.
If you're still with me after this long post, well, thanks!  You deserve a drink.  Go grab one, and keep enjoying the holidays in front of your own mantel!
Cheers!
Kerri
P.S.  This post is linked up with